by Texas Homesteader ~
I'm sharing what I've planted in my Texas Homestead garden, where you can find those plants and seeds for your own garden and even different ways & recipes I use I enjoy each thing I harvest.
C'mon and walk with me through the garden & let's see what's "growing" on these days.
(Note: Some links in this post will take you to other related articles for further information. But links preceded with * are affiliate links. If you click and buy something I could receive a tiny commission.)
May is a great month for veggie gardening in NE Texas. The temps usually haven't heated up too drastically. And spring rains still swing through often enough so you don't typically have to struggle quite as much with your garden maintenance workload.
You can see all my garden posts by clicking the button below: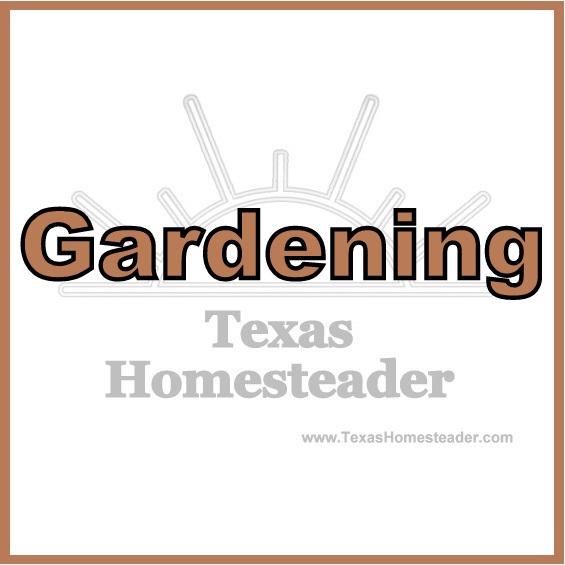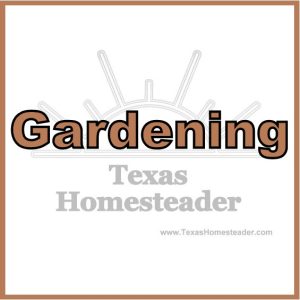 Why Grow A Vegetable Garden?
There are many reasons I feel strongly compelled to grow a vegetable garden here on the Homestead: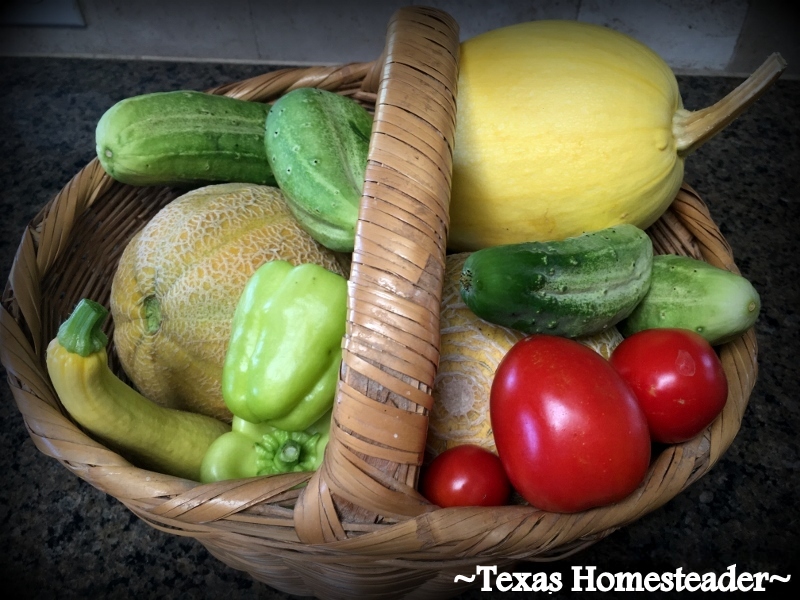 More control of my food
Healthier food
Less expensive grocery budget
And let's be honest, I love being in this beautiful & productive space.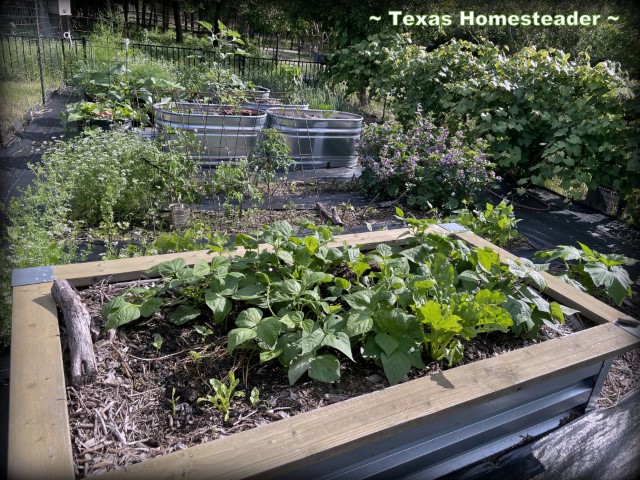 I've included information below if you're looking to buy some of the same garden goodies I'm growing, as well as additional posts about each thing I'm growing too. So click the links if you're looking for more information!
What am I growing these days? Check it out.
Sentimental Tomato Plants
(You can *Buy Heirloom Amish Paste Tomato Seeds Here)
Several years ago my parents had a mysterious tomato plant sprout from the dirt excavated from beneath their house by contractors. It must have been lying dormant for decades! We identified it as an Amish Paste Tomato.
Mom saved one of the tomatoes for me so I could harvest the seeds and get this heirloom tomato to grow. I was never successful.
But we lost mom last year and it was now more important than ever for me to grow those sentimental tomatoes.
I finally successfully sprouted them in a Milk-Jug Greenhouse this year. When the danger of frost was passed I tenderly transplanted the tomato seedlings into my garden.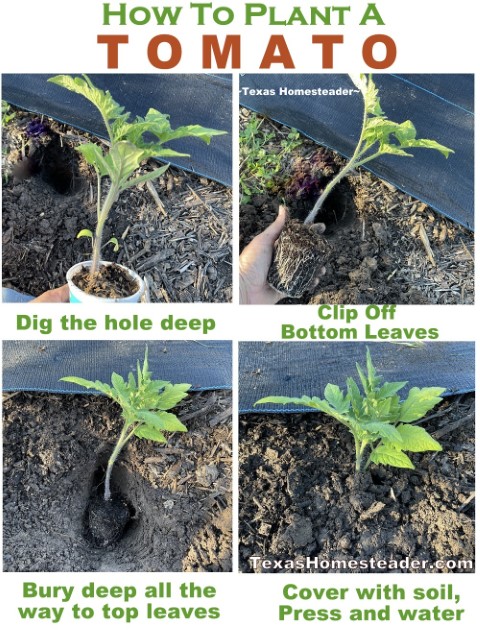 They're thriving! And now they're blooming and even have a few tiny tomatoes forming. I can't wait to harvest that first tomato. (Thanks mom…)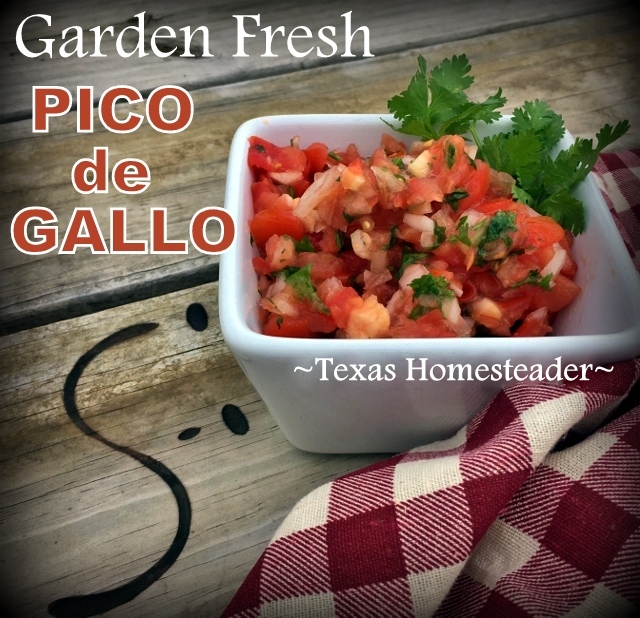 Green Bean Planting Rotation
(You can *Buy Contender Bush Green Bean Seeds Here)
Green beans are the garden veggie that RancherMan & I enjoy most often. So I loaded up my favorite raised bed and planted green beans in the whole thing!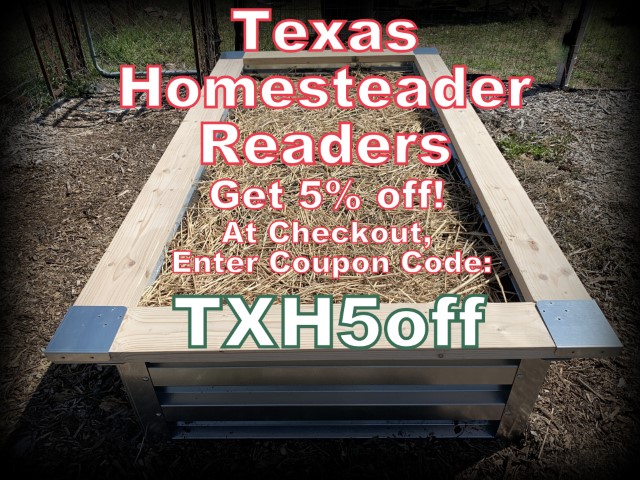 Note: I LOVE THIS RAISED BED! It's the favorite in my Homestead garden. And the fine folks at Hopkins Homestead Store have agreed to give our readers a discount. Just enter TXH5off at checkout HERE!
I staggered my plantings of green beans by planting another row two weeks after planting the first ones.
This way when the first plants slow down their production I'll be able to harvest from the newer plants which by then will be in full production.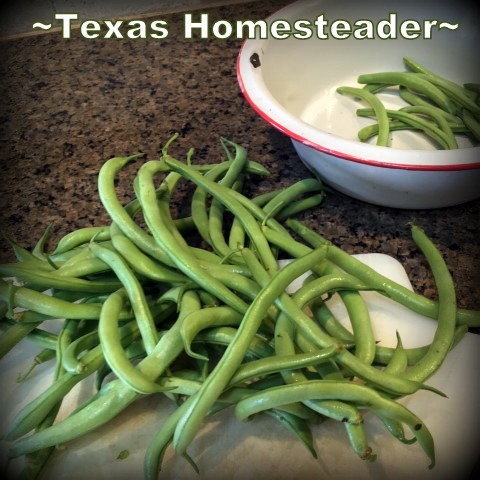 Luffa (or Loofah) Gourd
(You can *Buy Luffa Seeds Here)
I love planting luffa every year. There are several benefits in growing luffa.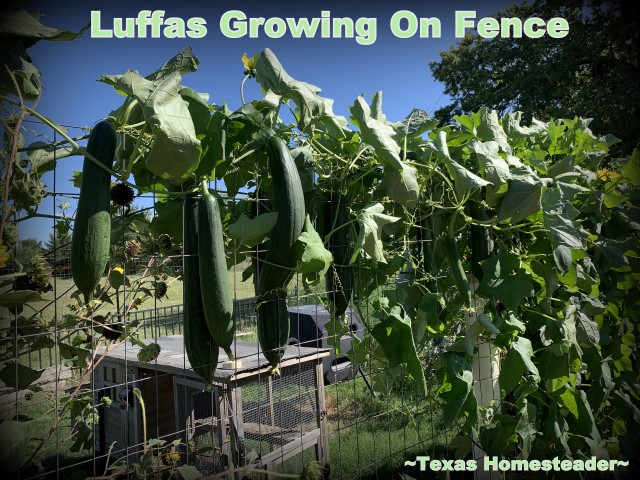 Plastic-Free scrub sponge
Use in Homemade Luffa Soap
You can actually Eat Young Luffa like zucchini
I grow the vigorously-growing vine along the dividing fence to the chicken yard to offer west-side shade to our laying hens and food for our honeybees.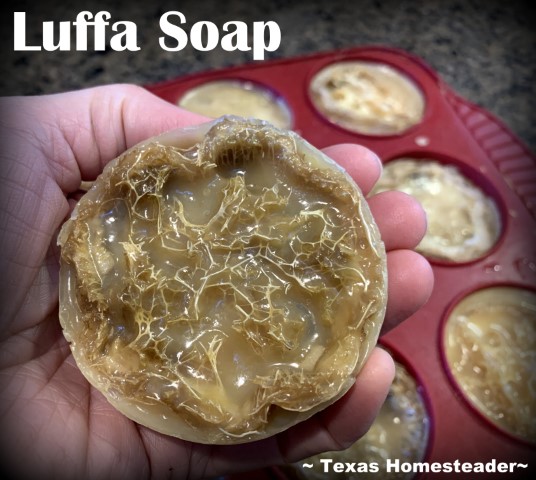 Pickler Cucumbers
(You can *Buy Pickler Cucumber Seeds Here)
I'll be making homemade dill pickles using these pickler cucumbers and the dill I'm growing in the herb section.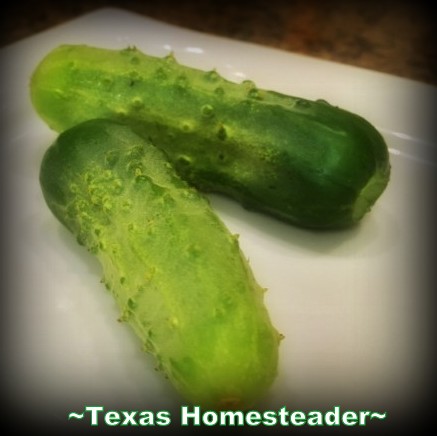 Cantaloupe As Living Mulch
(You can *Buy Cantaloupe Seeds Here)
I planted cantaloupe to use as living mulch in the garden. There are many benefits to living mulch:
Covers the soil to keep it cooler
Conserves moisture for other garden plants
Gives you FOOD!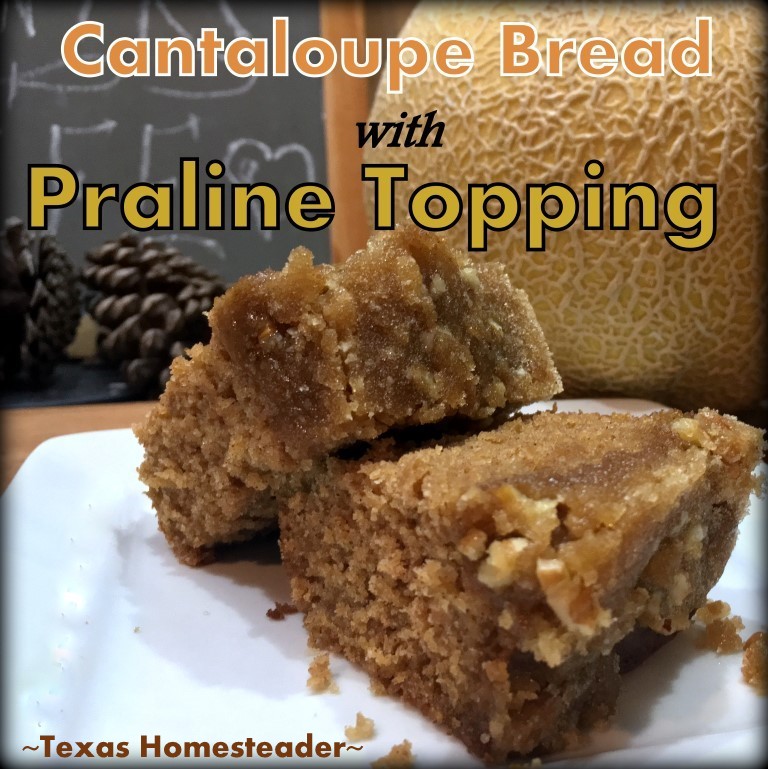 Okra
(You can *Buy Clemson Spineless Okra Seeds Here)
I planted only 4 okra plants because y'all know how prolific okra is! They will produce lots for us with only these four plants.
I'm hoping to use the dill I planted to make pickled okra this year.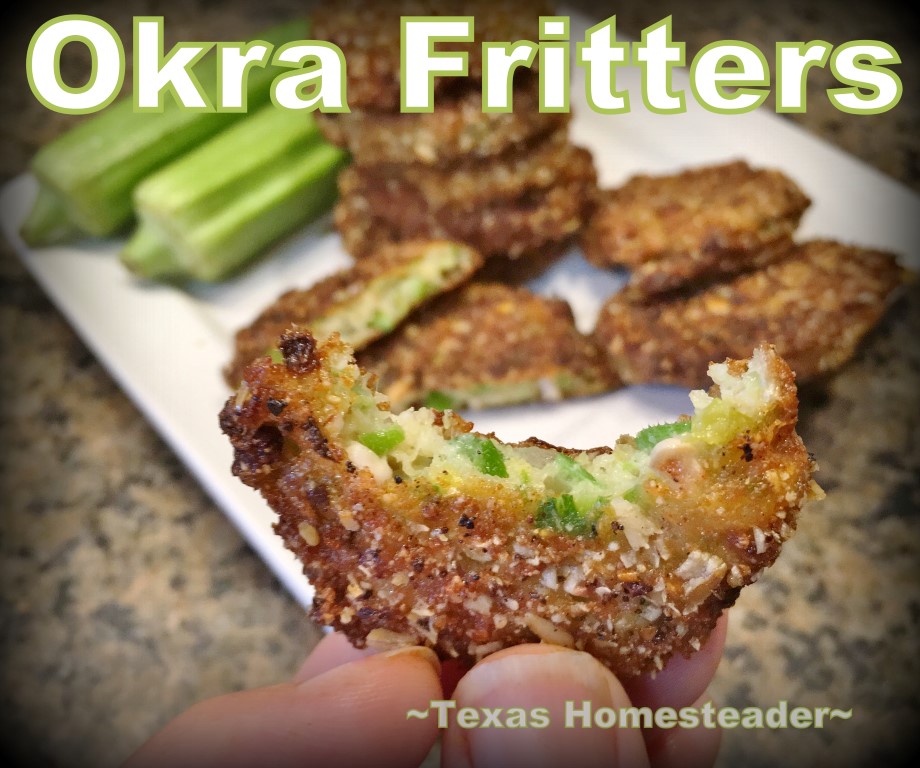 Garden Pepper Varieties I'm Growing
I've planted several of our favorite peppers. RancherMan loves a medley of Roasted Veggies as a delightful yet healthy side dish. So I made sure to plant plenty of various varieties.
Poblano
Red bell
Jumbo jalapeno
Pepperoncini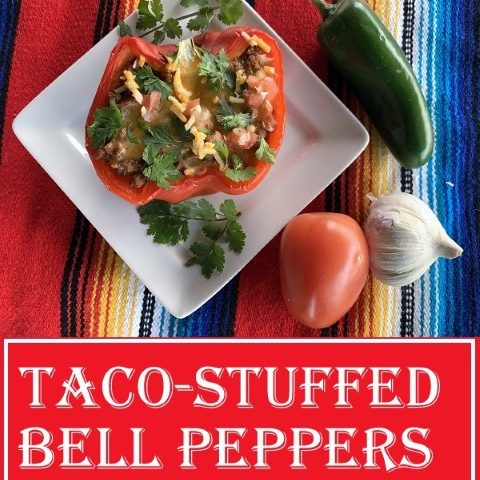 Squash In My Texas Garden
No southern garden would be complete without squash. But they're so prolific I only planted one or two of each of our favorite squash:
Yellow Squash
Zucchini
It should provide plenty for RancherMan & me with lots to share as well.
NOTE: I don't like to freeze squash so hit me with your favorite healthy squash recipes!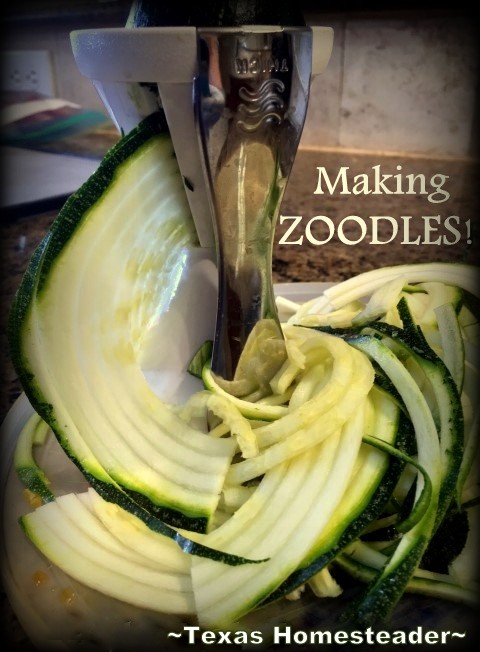 Regular and Elephant Garlic
(You can *Buy Garlic Plants Here)
Each October I plant cloves from the largest bulb of garlic harvested and then harvest the new crop around June the following year.
I always save the best & largest cloves for replanting.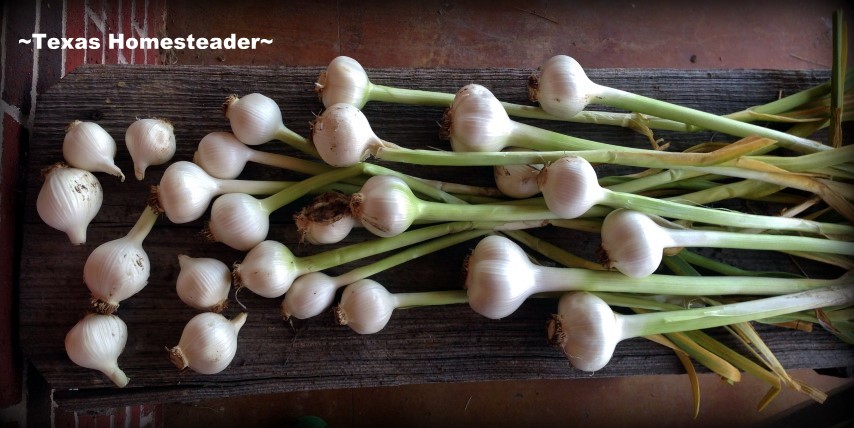 Egyptian Walking Onions
(You can *Buy Egyptian Walking Onions Here)
In true lazy gardener fashion I still have a whole bed of Egyptian Walking onions. Yet I haven't planted onions in years!
They are now blooming and forming tiny bulbils in their blooms.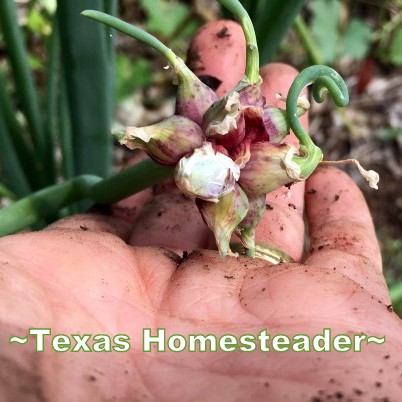 These bulbils will weigh down the bloom until it touches the soil not far from the mother plant.
There they will take root and make a new onion plant (Thus the name 'Walking Onions'.)
Fresh Herbs Growing In My Homestead Garden
My herbs are all doing well in my edible landscape – I have many different herbs growing:
Basil (a great tomato companion plant)
Oregano – Helloooo Italian food!
Thyme – My favorite herb.
Rosemary – Evergreen, easy growing and honeybees love it.
Sage – Beautiful purple blooms good for edible landscape.
Cilantro – Volunteer plants every year, loved by bees & also gives me coriander.
Stevia – Growing my own sugar-free sweetener!
Dill – My first year growing it.
Parsley – I'll dry and use throughout the year
Chives – Love the purple blooms and so do the bees!
Garlic Chives – Another first this year.
Chocolate Mint – Chocolate? Mint? What's not to love?
Spearmint – My survive-bad-placement plant in the landscape.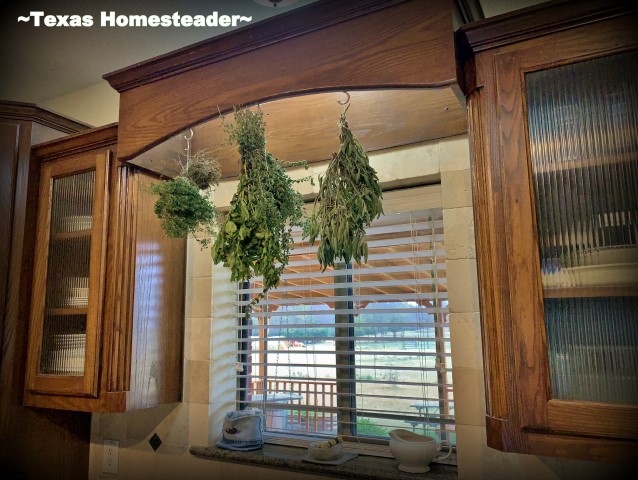 Everbearing Strawberries
(you can *Buy EverBearing Strawberries Here)
In a large galvanized trough I've planted EverBearing strawberries.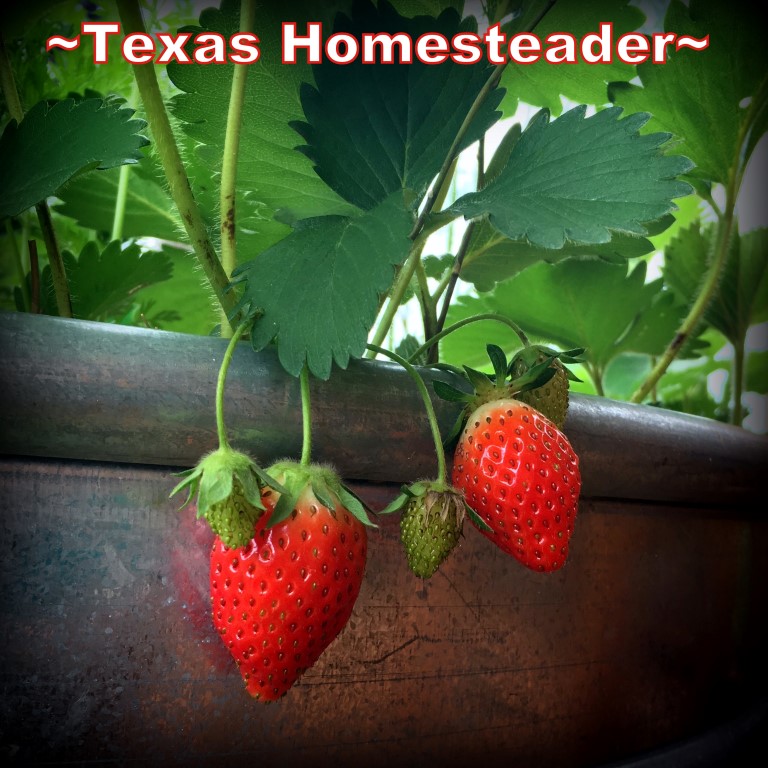 They multiply by baby plants spreading from the mama plant. Now they're putting on sweet red strawberries for me.
I'm implementing tricks to keep the birds away from them and it's working great.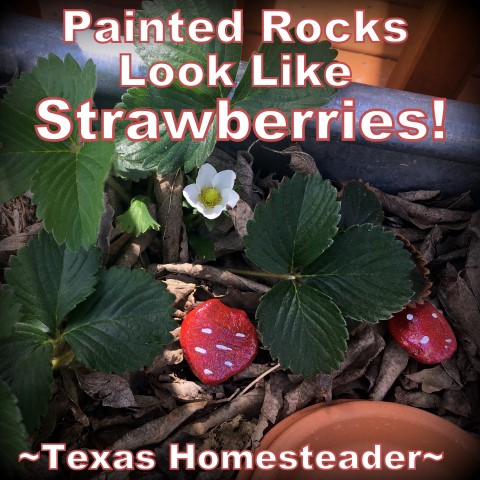 Thornless Blackberries
(you can *Buy Thornless Blackberries Here)
This is another first this year – I'm growing thornless blackberries. The berries are already beginning to turn and I can't wait to harvest them.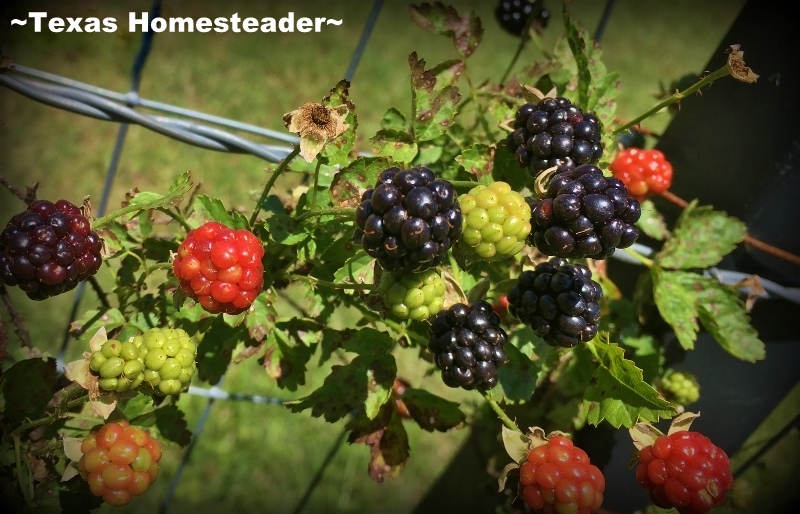 Concord Grapes
(you can *Buy Concord Grape Plants Here)
I have a very prolific Concord grapevine that surpasses my expectations every year.
It's already covered with tiny grapes. As always it'll be a great harvest this year.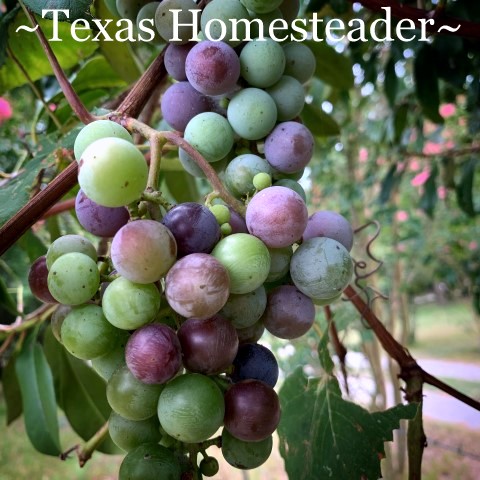 Asparagus
(you can *Buy Asparagus Crowns Here)
In true Lazy-Gardener's style I harvest asparagus every year. (although it's now becoming sparse for the rest of the season.)
We've enjoyed it all spring so far and I've preserved some too.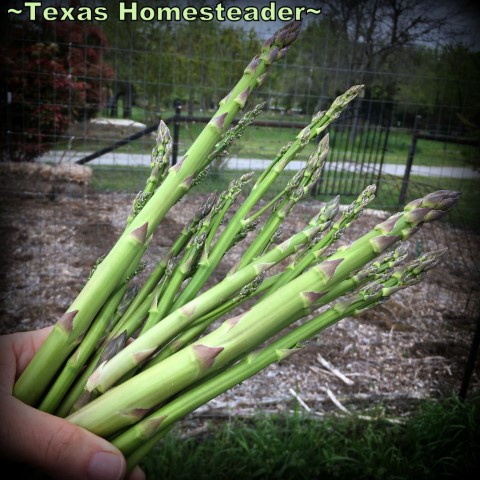 Grow A Garden, Grow Your Food!
Growing a garden is the ultimate local food movement, fresh food is no further than a stroll to your garden.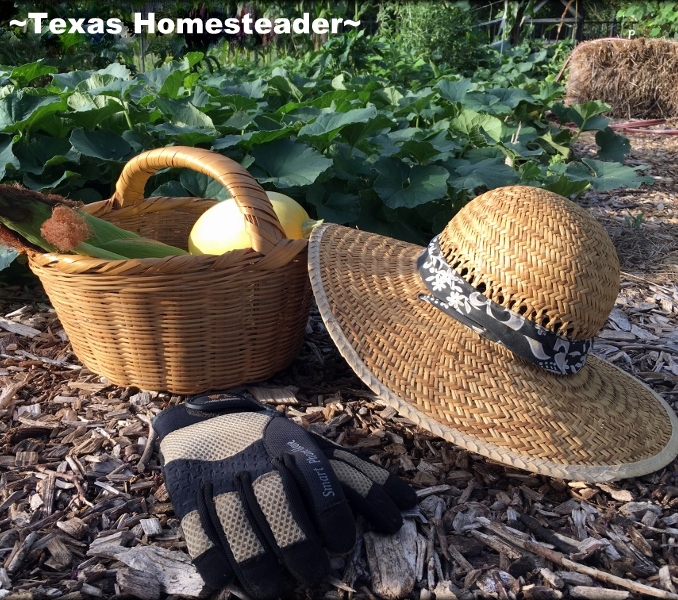 Your organic produce is picked at the peak of ripeness and full of nutrition, not to mention less expensive than a run to the store for produce that's been shipped from who-knows-where.
How's your garden doing these days?
~TxH~
This post categorized in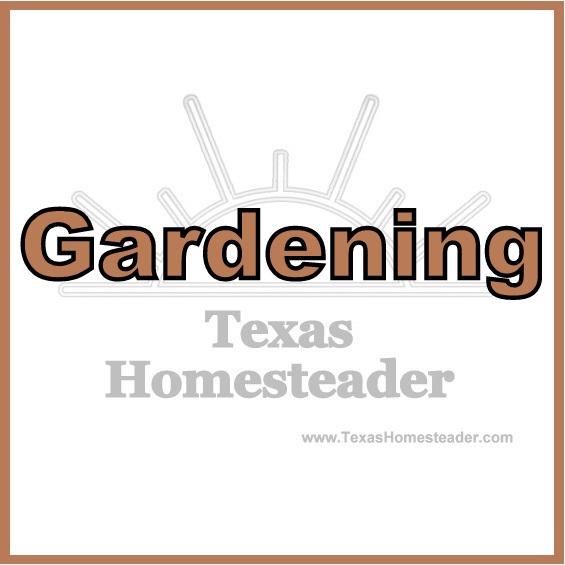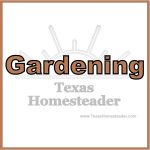 My Favorite Garden Hacks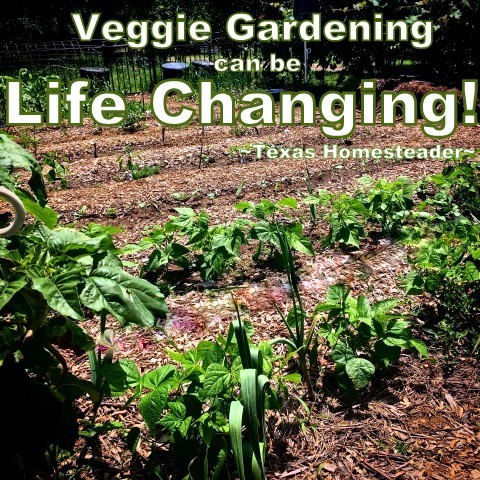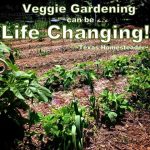 Garden Planning
Seed Planting
Soil Health
Garden Styles
Garden Plants/Harvest
Water/Irrigation/Drought
Weed Control
Garden Tips


C'mon by & sit a spell! Come hang out at our Facebook Page. It's like sitting in a front porch rocker with a glass of cold iced tea – lots of good folks sharing! You can also follow along on Pinterest, Twitter or Instagram.
If you'd like to receive an email each time a new blog post goes live it's EASY to
Subscribe to our blog!