by Texas Homesteader~
*contains affiliate link
Several months ago while traveling around gorgeous Blanco, Texas (before this blasted pandemic) I saw a gate painted like a Texas flag. I immediately knew that I wanted one for my own.
Fast forward a couple of months. RancherMan asked me what I wanted for my birthday this year. I told him I wanted Texas flag gate supplies.
This ended up being a very easy yet fun project. And I love the look of our new gate. Can you tell we're proud Texans?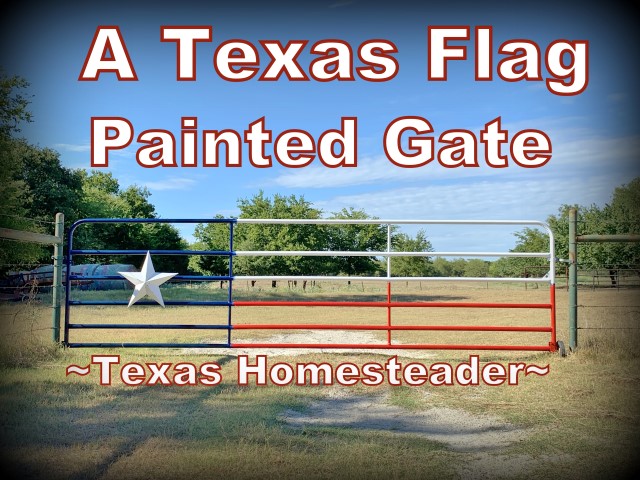 Continue reading →