by Texas Homesteader~
RancherMan's a huge ice cream fan. He would eat it every day if I'd let him. LOL
But since he enjoys it so much I try to find ways to give him healthier 'ice cream' options more often. Tasty ways such as my Homemade Fudgesicles. Their chocolaty deliciousness has a yogurt base. So they're filled with healthy probiotics.
I also make a sugar free Ice Cream Substitute using frozen fruit. A few frozen bananas for sweetness and maybe a handful of berries. Just blend and enjoy!
But sometimes, ya just want real, honest-to-goodness ice cream!
I had some fresh peaches that needed to be used up before they went bad. So I decided to give 'er a try.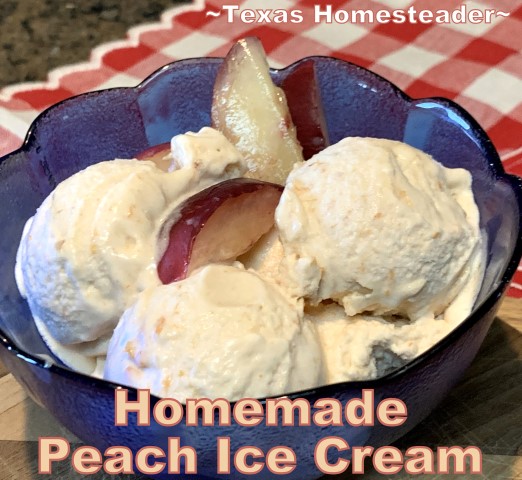 Continue reading →