by Texas Homesteader ~
An absolutely delicious yet gluten-free peanut butter cookie recipe using only 3 ingredients: egg, peanut butter & sugar. Homemade peanut butter cookies FAST!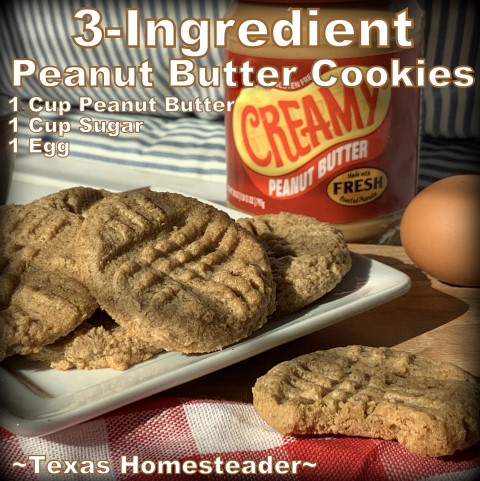 Lately I've been experimenting with a homemade peanut butter cookie recipe that's been circling the internet for quite a while. The recipe uses only 3 ingredients. Yep, three.
It's so straightforward you don't even need a recipe for it (although I'll share it anyway).
You're NOT gonna believe this!
Always Looking For Easy Recipes
I know, I know – I've been posting lots of recipes lately. It's almost hard to tell how much I hate to cook, huh? (oh yeah, true words y'all.)
But I know sometime soon there's gonna be a function you'll be attending and maybe you'll need to bring a dessert like cookies.
Peanut butter is my favorite cookie. F-A-V-O-R-I-T-E!! But see the previous 'hate to cook' statement above.
Now of course this oh-so-simple cookie recipe probably won't compete with your great Aunt Gertie's famous peanut butter cookie recipe passed down from generation to generation.
And like many peanut butter recipes they do have a slight sugar-grain feel to the bite. But if I do say myself, they're pretty darn good!
Simple 3-Ingredient Peanut Butter Cookie Recipe
Ready for the ingredient list? Got a pen and paper? OK, here goes:
1 egg

1 cup of sugar

1 cup peanut butter
Pinky swear, that's all it takes! And no, there's really for honest & true not any flour in the recipe. And yes, they really do bake into cookies, even without flour.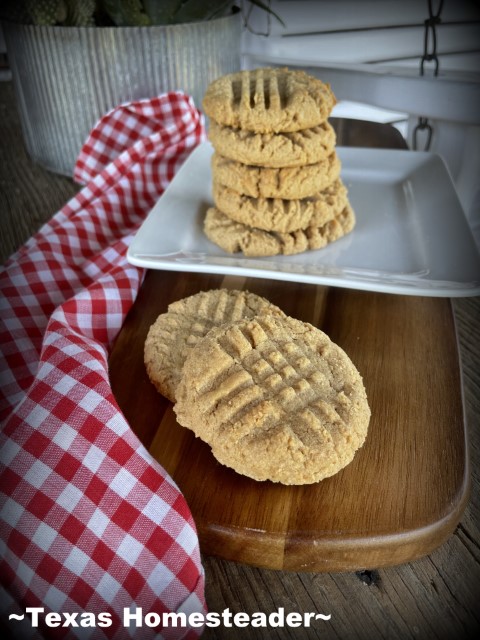 By golly you just plunk it all in a bowl, stir to mix and then start plopping them on a cookie sheet. Really, does it get any easier than that??
Peanut Butter Cookie Recipes Trial & Error
I first tried this recipe using 'sugar in the raw' thinking it'd be more molassesy or something.
Although the taste was good, the texture was not. I've always thought peanut butter cookies had a subtle sugar-grain feel to them, but these were downright gritty.
No problem, RancherMan scarfed up that batch of 'mistake cookies'. LOL.
Thanks hon…
Then I tried the recipe with regular ole granulated sugar instead. I also added a tiny 1/4 teaspoon of vanilla extract in the batter because I love the taste of vanilla too.
The texture was much improved and the cookies baked up smoother with a lighter color too. We both loved these.
I may experiment with brown sugar for future batches of these peanut butter cookies. But a cup of brown sugar sounds like a lot. Maybe half brown sugar & half granulated?
Or heck maybe I won't change a thing. They were delicious and really hit the spot. And you can't beat a recipe with three tiny ingredients #amiright??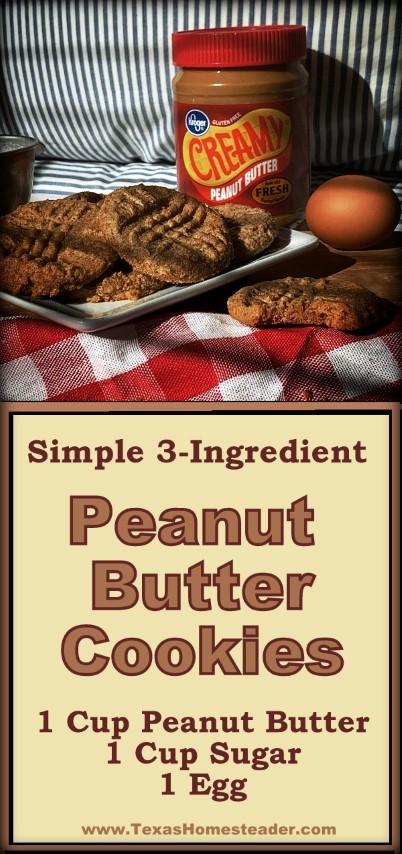 Perfect Batch Size Of 16-18 Peanut Butter Cookies
But wait, there's MORE!
This recipe is not only super simple, but using my 1.5″ cookie scoop the whole batch of cookies is all baked on one single 15″x20″ cookie sheet all at one time. Mine typically makes about 16-18 cookies.
This is a good thing from a time standpoint because it's 12 minutes in & out of the oven and you're done.
Don't tell 'em how easy these cookies are! Go ahead and let them be impressed that you baked up homemade peanut butter cookies from scratch and completely from memory.
As promised here's the 'recipe', as it were…
Did you make these glute-free peanut butter cookies? Please rate the recipe in your comment below!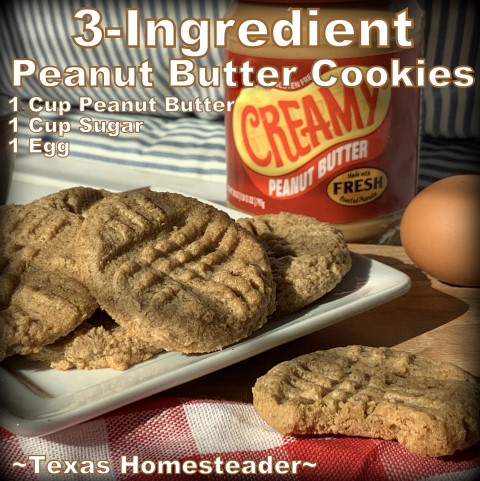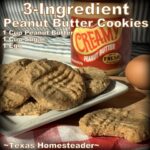 3-Ingredient Gluten-Free Peanut Butter Cookies
This simple gluten-free peanut butter recipe always amazes our friends & family who don't quite believe it when we tell them it only uses 3 ingredients. But it's true: 1 cup peanut butter, 1 cup sugar, 1 large egg. Delicious! #TexasHomesteader
Ingredients
Ingredients
1

cup

granulated sugar

1

extra-large egg

1

cup

creamy peanut butter

(optional) 1/4 tsp vanilla extract
Instructions
Instructions
Preheat the oven to 350 degrees Fahrenheit.

Stir all ingredients together in a medium-sized bowl until completely incorporated & batter is smooth. (your KitchenAid with the paddle bit sure speeds up this step!)

Scoop dough into 1.5" balls and place onto a baking sheet lined with parchment or a silicone baking mat.

NOTE: These cookies will not spread much, so you can bake the whole batch of cookies at one time.

To make a criss-cross pattern, press on the top of each cookie with the back of a fork, and then press again from the opposite direction.

Bake for 12 minutes then remove from oven. Let the cookies cool on the cookie sheet for a couple more minutes before placing them on a wire rack to cool completely.

Store cooled cookies in an airtight container.
Recipe Notes
Notes
My medium-sized 1.5" cookie scoop netted me about 17 cookies for each batch.
The entire batch fit on my 12" x 17" cookie sheet and I baked them all at one time. What a time saver!
I first tried this recipe with 'sugar in the raw'. It's a less refined sugar in slightly larger granules that supposedly allows the natural molasses flavor to come out. Sounds like a winner for a peanut butter cookie recipe, right? Wrong. The larger granules made for a gritty cookie. (We ate them anyway! 😉 )
I like to use an extra large egg for this recipe. Two small eggs may be a little much but the extra large adds just the right amount of egg to result in a firm yet soft-to-the-bite cookie.
~TxH~
This post categorized in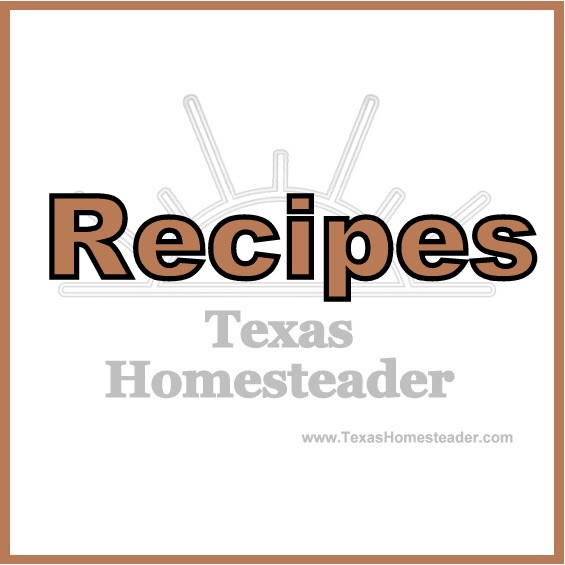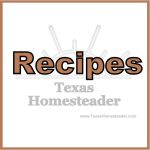 Other Easy Desserts


C'mon by & sit a spell! Come hang out at our Facebook Page . It's like sitting in a front porch rocker with a glass of cold iced tea. There are lots of good folks sharing! And you can also follow along on

Pinterest

,Twitter or Instagram
If you'd like to receive an email when a new blog post goes live,


subscribe

to our Blog!