by Texas Homesteader ~
We're beekeepers and this past July we harvested that liquid gold. Aaaaahhhh, there's nothing like the taste of raw honey fresh from the comb #amiright?
I'm using honey in my kitchen these days wherever possible. I've never made homemade whipped cream before but a recipe from Real Food Enthusiast looked easy. And instead of using powdered sugar it was sweetened with honey. You know I'm all over that!
I bumped the honey volume up just a bit to suit our tastes. I found it's true what they say about making homemade whipped cream. It really IS easy and I love the subtle taste of honey in this recipe. Come see how easy it really is!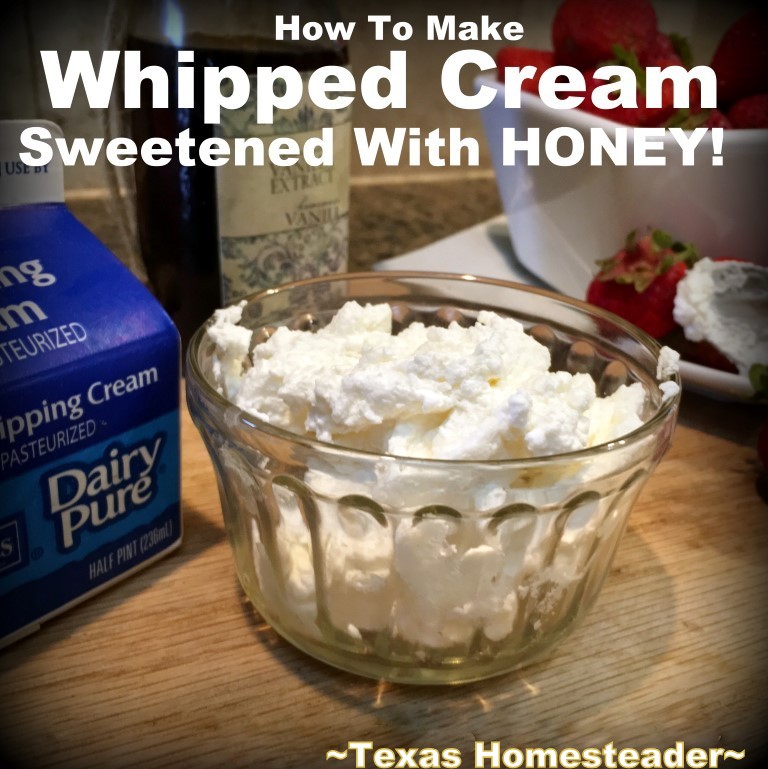 Jump to Recipe
Easy Instructions:
OK kids, take out your sharpened pencils for these complicated directions! LOL. Really, you're not gonna believe how easy this is…
First I put my KitchenAid bowl and whisk in the freezer. I've always heard this speeds up the process and boy did it ever!
When the bowl and whisk were in the freezer about an hour I got ready to whip up my whipped cream (LOL – I said Whip. See what I did there?)
I brought out the half-pint (1 cup) of heavy cream, 2 Tablespoons of honey and 1/2 teaspoon of homemade vanilla extract. I poured everything into the bowl, attached the whisk and started whipping it.
Now I gradually turned it up more & more until it was on high and that whipped cream came together in only about 2 minutes!
Done & done!
Don't Beat It Too Long!
NOTE: You want to stop when you see peaks forming. Because, you know, you'll get butter if you keep whipping.
Butter is delicious on toast, not so delicious with strawberries.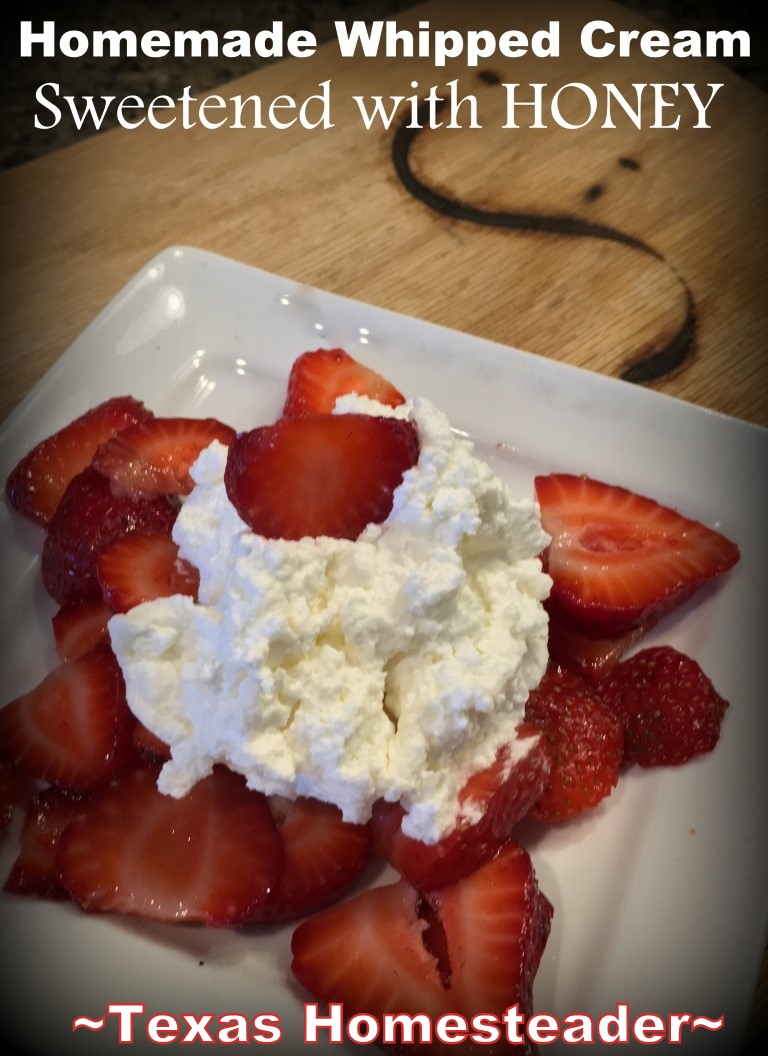 I used that freshly-made whipped cream liberally piled on fresh sliced strawberries. A simple, delicious treat and RancherMan absolutely raved.
Or you could quickly & easily make your own Shortcake from scratch to assemble a delicious Strawberry Shortcake!
Here's the recipe as I typically make it.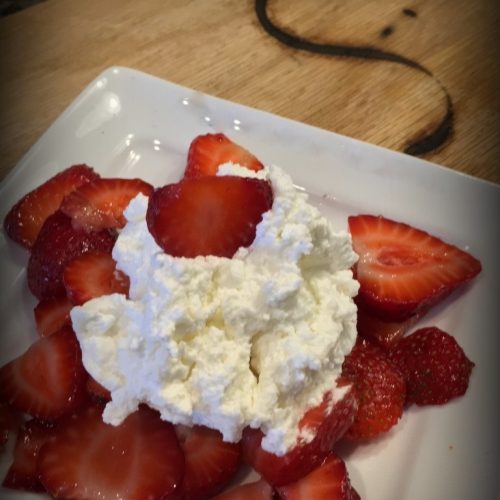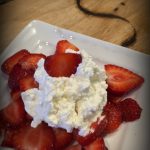 Real Whipped Cream Recipe Sweetened With Honey
I love that this recipe uses honey instead of powdered sugar. It comes together quickly & it's delicious!

Ingredients
1

cup

Heavy Cream

2

Tablespoons

Honey

1/2

Teaspoon

Vanilla Extract
Instructions
Chill bowl and beaters (or whisk) in the freezer for about an hour.
Bring the bowl & mixers out and add all ingredients. Whip vigorously just until peaks form.
Recipe Notes
Note:  Whipped cream that's been whipped too long turns into butter! Stop when you see peaks forming.
~TxH~
Other Easy Desserts
Holiday Cooking Tips & Recipes
SIDE DISHES
DESSERTS
BREAD
INGREDIENTS
FOOD SAFETY
Save
Save