by Texas Homesteader ~
*contains affiliate link
I repurposed an empty coffee canister and turned it into a cute, red & black country-style breadbox. I love the way it turned out. And repurposing these empty cans makes my crunchy heart happy.
Do you have an empty coffee can? Want to make your own cute bread box? Well read on, dear friends.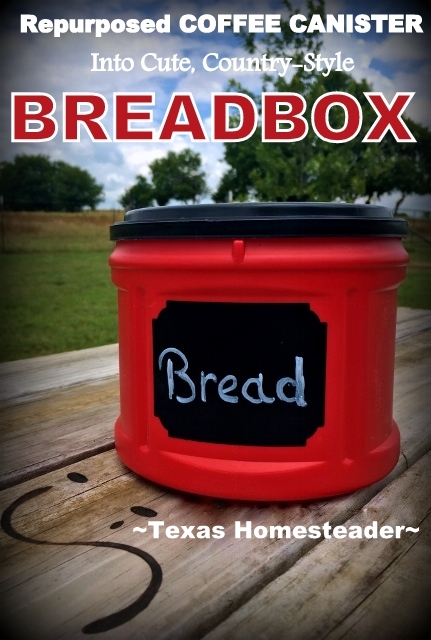 (Note: Some links in this post will take you to other related articles for further information. But links preceded with * are affiliate links. If you click and buy something I could receive a tiny commission.)
Repurpose Ideas For Empty Coffee Canisters
I've been sharing various ways I'm able to repurpose those handy coffee canisters once they're empty. There's a complete list of Ways To Repurpose Coffee Canisters at the bottom of this post.
I've painted them and used them for a Back Porch Planter to hold mint transplants. (This also makes a cuter way to share plants with friends.)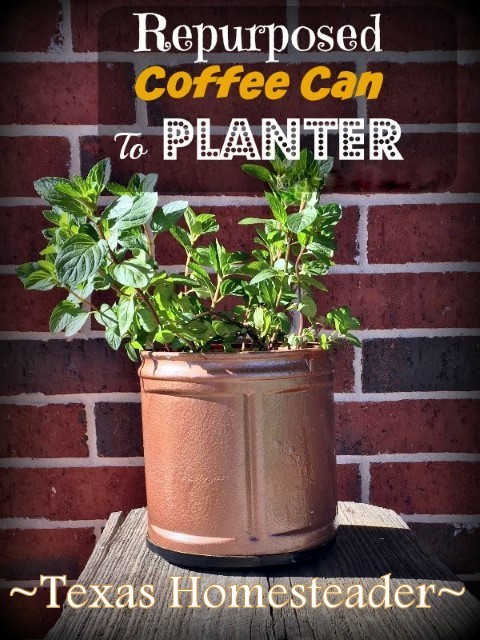 I've also used them to hold large quantities of Dried Rosemary from that beautiful plant outside our back door. And of course I use those canisters in my Garden to simplify my tasks there as well.
I even (after much trial and error) discovered how to Remove The Print from those canisters so I could use it decoratively in my kitchen.
But this is the first decorative repurpose I've attempted. And I'm BEYOND thrilled at how it turned out! I made a cute, country bread box out of it!
Coffee Containers Shrinking These Days
Now it's irritated me for years that the size of these canisters have been shrinking. It seems we're getting less and less coffee but paying the same money for it!
I actually contacted Folgers and asked them about this. They said the size of the canisters do change, but their corresponding price changes as well.
However the retailers can still charge whatever they want. And oftentimes that means that the price doesn't change for the consumer at all.
So oftentimes the price we pay remains the same for less product. Grrrrr…
But that's a rant for another time.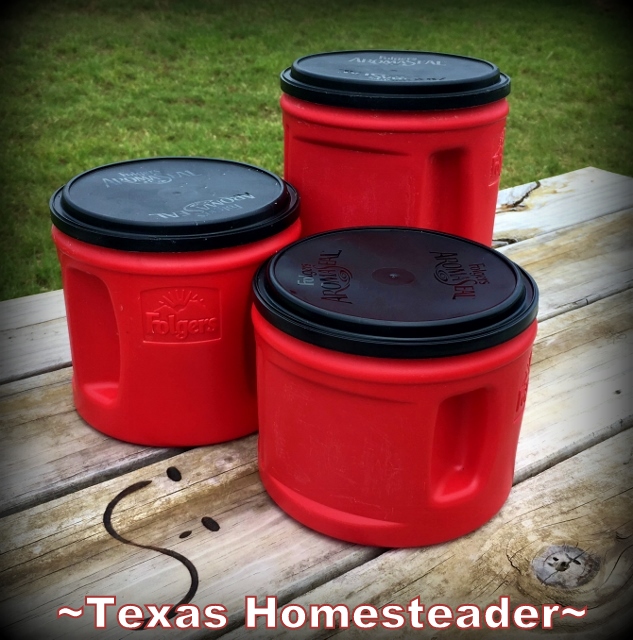 Looking For A Bread Box
In this instance it worked out well for me. You see, I wanted a bread box for my homemade bread. I've read that the less air space you have with bread storage, the fresher your bread will stay.
Some people say they've used popcorn tins, others buy actual breadboxes. I wanted something kinda pretty though.
I suppose I could paint a popcorn tin but I worry about paint flaking off with repeated use and perhaps getting into our food. So I went searching for a vintage bread box instead.
YOWZA! They seemed way out of our budget. And most bread boxes were much larger than I needed anyway.
After baking and cooling I typically freeze my homemade bread & bring out only 1/2 loaf at a time for us to enjoy. That assures none of my bread goes stale and is wasted.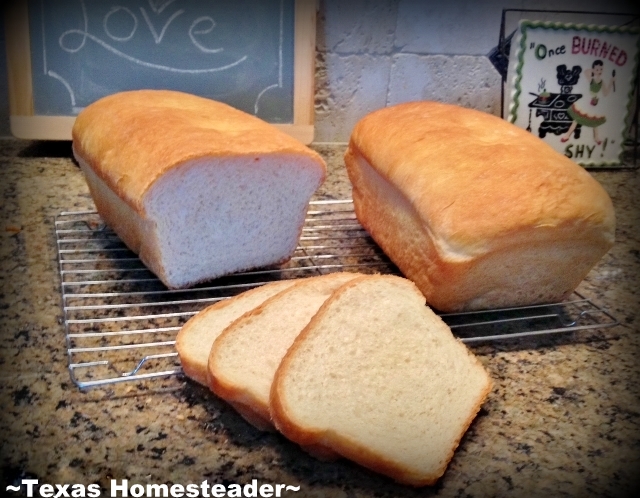 So I only need a breadbox that will hold about 1/2-loaf at a time. (and see note above about excess air space causing bread to go stale.) So I searched & searched but couldn't find what I was looking for.
Smaller Coffee Canister To Be Used For Breadbox
Then one day at the grocery store I noticed on the shelf this smaller-sized container of coffee. Although the price of this coffee was actually HIGHER than the blend that we typically purchase from the same brand, I wanted it for the container. So I plunked down a little more to bring that baby home.
After I brought it home I dumped the coffee into our almost empty (yet larger – eh hem…) container and set to work on this canister.
Removing The Print From Coffee Can
I didn't want to paint it. Not only do I love the red and black contrasting colors, but I don't want potentially flaking paint next to our food in my new breadbox.
So the first thing I did was remove the print It was a tricky task though. There's a sneaky trick the coffee company uses to keep you from removing their advertising from the outside of the can. But I persevered and was successful. (take THAT Folders!)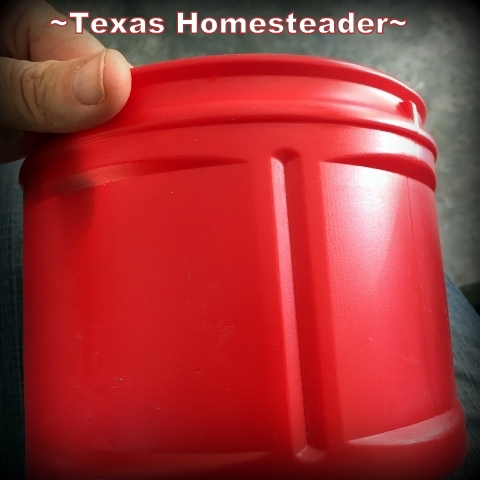 Now I'm left with a lovely red & black blank canvas! I love it.
I had previously purchased these *Reusable Chalkboard Labels. So I thought one of these labels would look great on my new breadbox.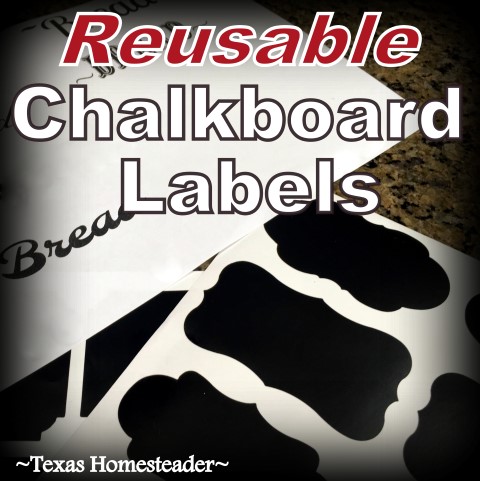 I used the included chalkboard pen to write 'BREAD' on one of the labels. Then I placed the label on my new breadbox. I loved it!
But one thing I didn't think of. Since these waterproof labels are reusable, of course the chalkboard label pen (meant to be able to be washed away) smudged after a few days.
Luckily, all it took was a damp rag and I'm once again left with a brand new clean-slate label.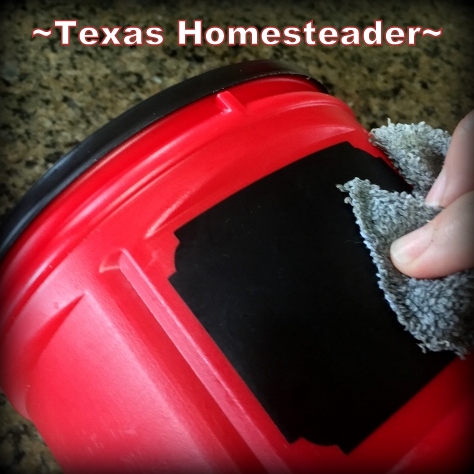 I bought a *White Paint Pen and re-wrote the word BREAD for a more permanent label.
I mean, this canister will ALWAYS be my bread box. So there's no need for the print to be removed and replaced #amiright?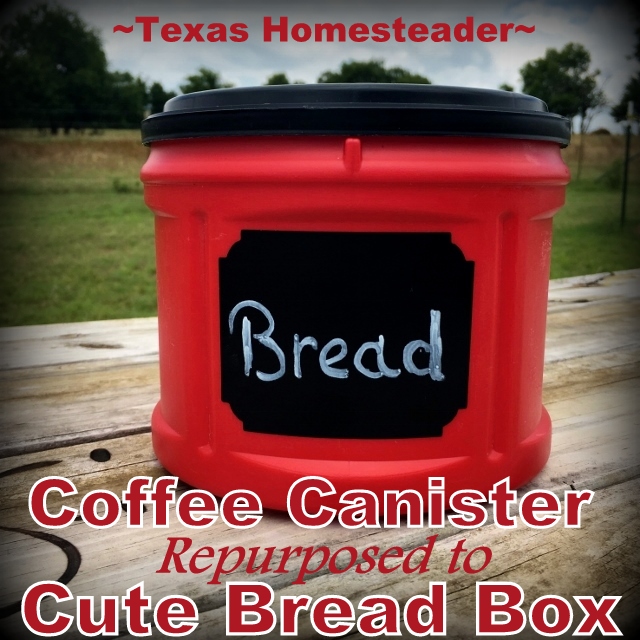 OMGosh y'all, I love the way it turned out!
I have a super large coffee canister from which I'll be removing the print to use decoratively in my kitchen as well. Stay tuned & I'll be sure to share what I'll use it for, and how it turns out!
~TxH~
Coffee Canister Repurpose Ideas:


C'mon by & sit a spell! Come hang out at our Facebook Page. It's like sitting in a front porch rocker with a glass of cold iced tea – lots of good folks sharing! You can also follow along on Pinterest, Twitter or Instagram.
If you'd like to receive an email each time a new blog post goes live it's EASY to
Subscribe to our blog!
Save
Save
Save
Save
Save