by Texas Homesteader ~
Y'all know we drink coffee that's sold in red and black plastic canisters. When the coffee's gone the canisters are handy and I've used them for so many things so far. But they've been most beneficial for food storage. It's like my very own (free and easily replaceable) plastic food storage containers.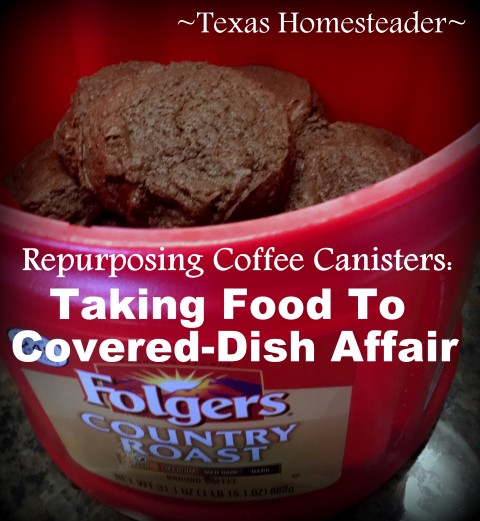 Uses For Empty Coffee Containers
I've done lots of things with those handy containers after the coffee has been used. For instance, I removed the print on the outside of the can to make them just cute red and black containers. (There's a trick to removing that print, y'all!)
Then I made one into a super cute bread box. I made another one into a large flour canister. I love the way they look in my kitchen.
Those empty coffee cans have also been painted & used for planters to share plants with friends. And I've even made them into feeders for our chickens too. (the complete list of coffee can repurpose ideas is below)
Empty Coffee Canisters For Food Transportation
But recently we were invited to a covered-dish supper at our daughter's house in a city a couple of hours away from home. ROAD TRIP! LOL I agreed to bring our daughter's favorite cake-mix cookies to go with the meal.
But you know how it is. When participating in a covered-dish event it's always inconvenient to find the right container to bring your food in? Oh and then trying to make sure you don't forget to get your container back when you leave? What a pain.
Plus dealing with all those various-sized plastic food containers & mismatched lids that tumble from your cabinets each time you open the cabinet door? Just. Ugh.
But of course for today's covered-dish supper it was an empty coffee canister to the rescue! I'm always using them for food storage.
Preparing To Go To Dinner Party
I baked up those delicious chocolate cookies and put them on a rack to cool. When it was time to hit the road I first sought out my favorite traveling basket.
Have I mentioned lately how much I love this basket? I've found I use it all the time these days.
Then I placed those cooled cookies into a clean coffee canister and snapped on the lid. I tucked it into my basket along with a bottle of wine to go with supper and off we went!
These repurposed coffee canisters have become my own constantly-replaceable plastic food storage & transportation supply. How convenient!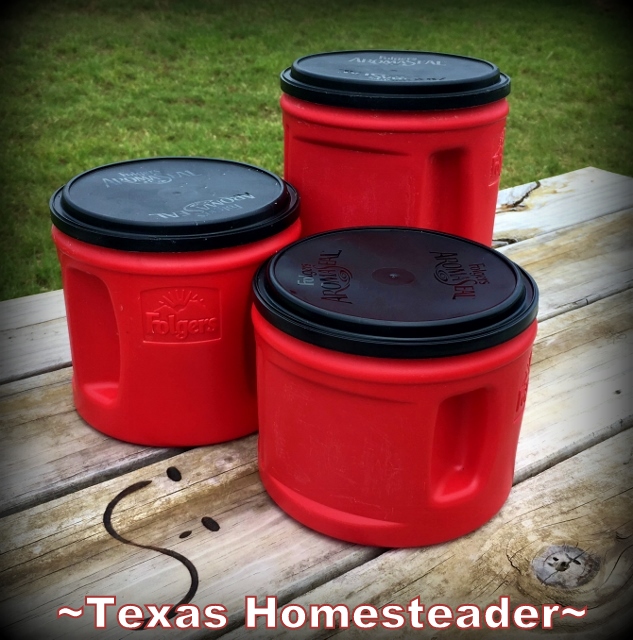 After the meal when we were ready to leave I told our daughter to keep the rest of the cookies. I wasn't worried about getting my container back of course. There are always MORE of those containers at my disposal!
Our daughter was free to use the coffee canister to store those homemade cookies until they were gone. Then she could simply recycle the container.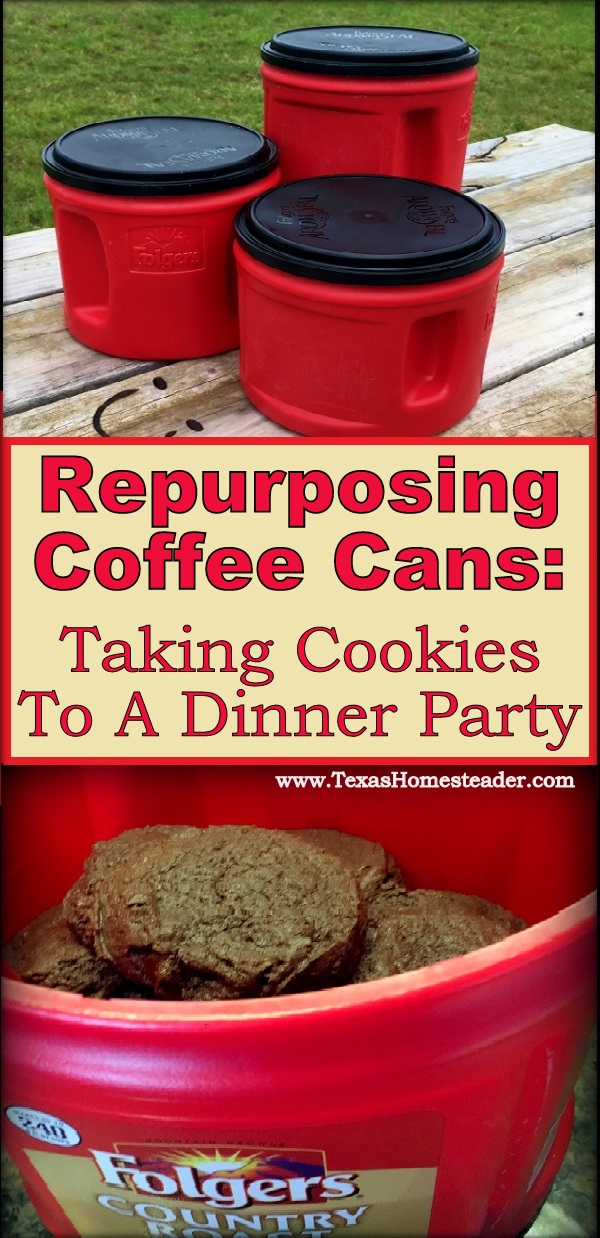 Or heck, hopefully she will reuse the canister like we do. There are LOTS of ways to use those handy canisters #amiright??
Say it with me, y'all: Use Whatcha Got!
Empty Coffee Cans For Refrigerator Food Storage
There are some times I have the need to store larger amounts of food. So I also use empty coffee cans for basic food storage in my refrigerator.
Such times as when I make my Endless Soup. That large coffee cannister holds my soup in the fridge as I dip out of it throughout the week.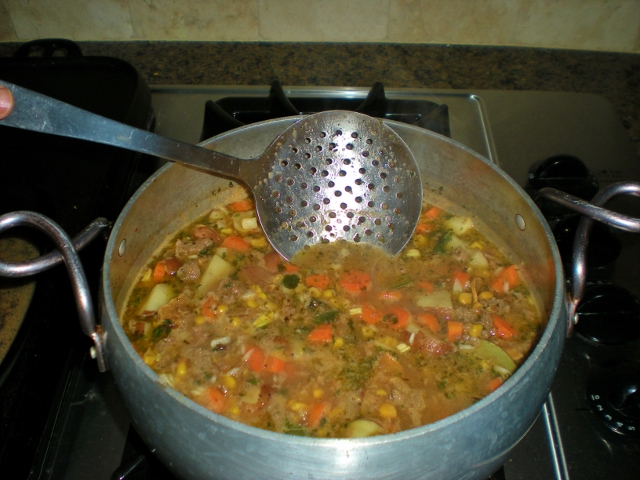 And the empty coffee cans are also extremely helpful when I'm making Instant Pot Broth. I'll cook the broth in my Instant pot and then remove the larger bones from the inner liner as the broth cools.
Then when the broth cools completely I'll use a strainer and transfer the cooled broth through the strainer into an empty coffee can. The strainer removes even the tiny bits that remain.
Then I'll snap on the lid and cool the broth in the refrigerator overnight. In the morning I can skim the fat from the chilled broth.
NOTE: Don't put fat down your sink drains! I use a repurposed jar in the refrigerator to hold fat until it's full. Then I screw on the lid and throw it in the trash.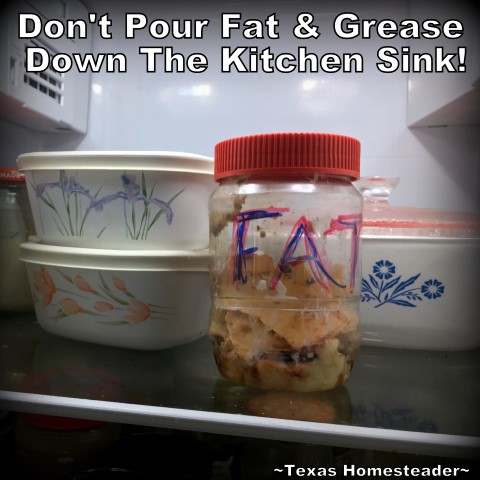 Our tiny counter-depth refrigerator doesn't have lots of storage space. But using empty coffee cans to store larger volumes of food in my refrigerator saves much space for me. That's because a coffee can is taller but still has a small footprint.
So it's often an empty coffee can to the food-storage rescue! I save several empty coffee cans in my pantry so they're ready & waiting to be used when needed.
~TxH~
This post categorized in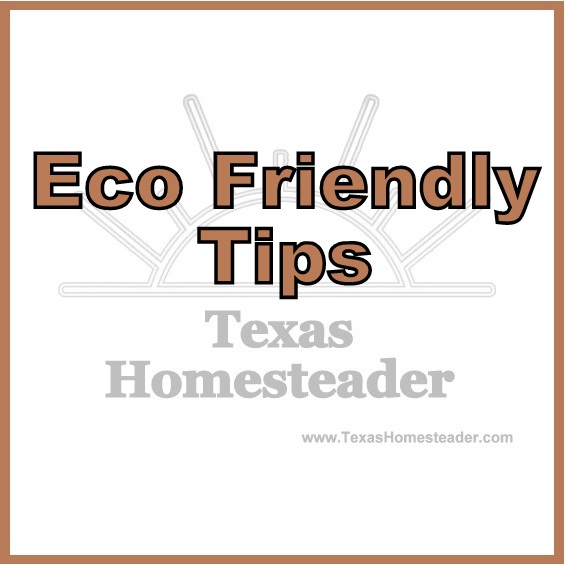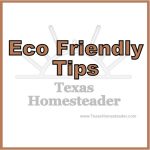 Coffee Canister Repurpose Ideas:
Other 'Use Whatcha Got' Ideas


C'mon by & sit a spell! Come hang out at our Facebook Page. It's like sitting in a front porch rocker with a glass of cold iced tea – lots of good folks sharing! You can also follow along on Pinterest, Twitter or Instagram.
If you'd like to receive an email each time a new blog post goes live it's EASY to
Subscribe to our blog!
Save