by Texas Homesteader ~
I was trying to keep my closet neat, but those boots would flop over and end up in a large unsightly pile. I needed a low-waste way to more neatly store my boots. I found the perfect solution it it was FREE!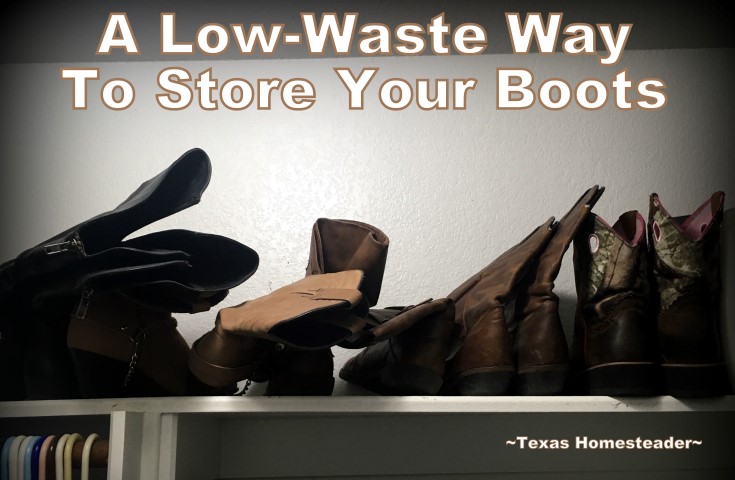 Decluttering The Closet
In my closet are several different styles of women's boots. I have mid-calf boots & higher-calf boots. There are boots that go with leggings and western boots that go with blue jeans.
I'm not a fashionista by any stretch of the imagination. But c'mon, a girl's still gotta have fashionable footwear!
Recently I did a heavy Decluttering of my closet. I removed tons of items that I no longer wear and sent them off to a Thrift Store. Then everything that remained was returned neatly to my closet.
But oh those boots…
Now I've read all sorts of solutions to keeping boots from slouching over. Many people use cut-up plastic pool noodles.
If I had access to pool noodles that were no longer being used I'd probably use that as a solution I guess. But I'll not buy them because, you know, they're plastic.
Have I mentioned lately how much I Hate Plastic? LOL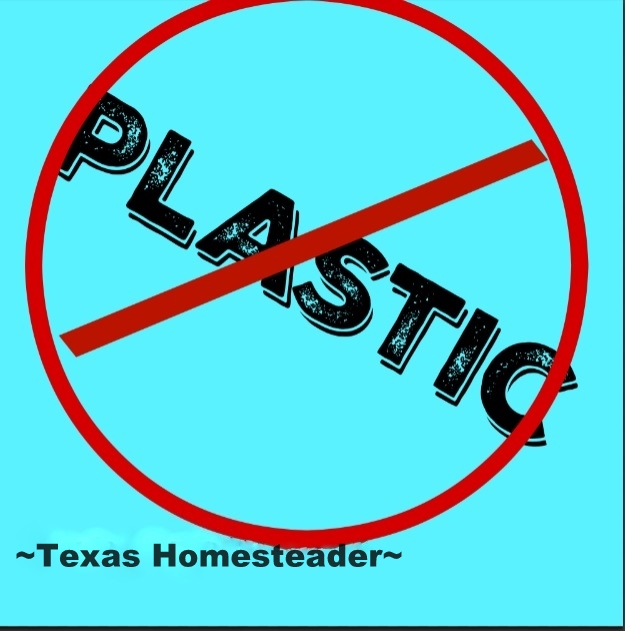 I suppose I could crumple newspaper and shove it into my boots when they're not being worn. But What a pain to remove & replace that paper each time I wore a pair of boots.
There's got to be a better way.
Using Cardboard For Neater Boot Storage
Then I thought about corrugated cardboard. I volunteer for our local food pantry and there's an endless supply of cardboard boxes and small flat pieces of cardboard to hold all those cans of food.
Those cardboard flats will be perfect! So I brought several home with me, flattened them out and cut them in half.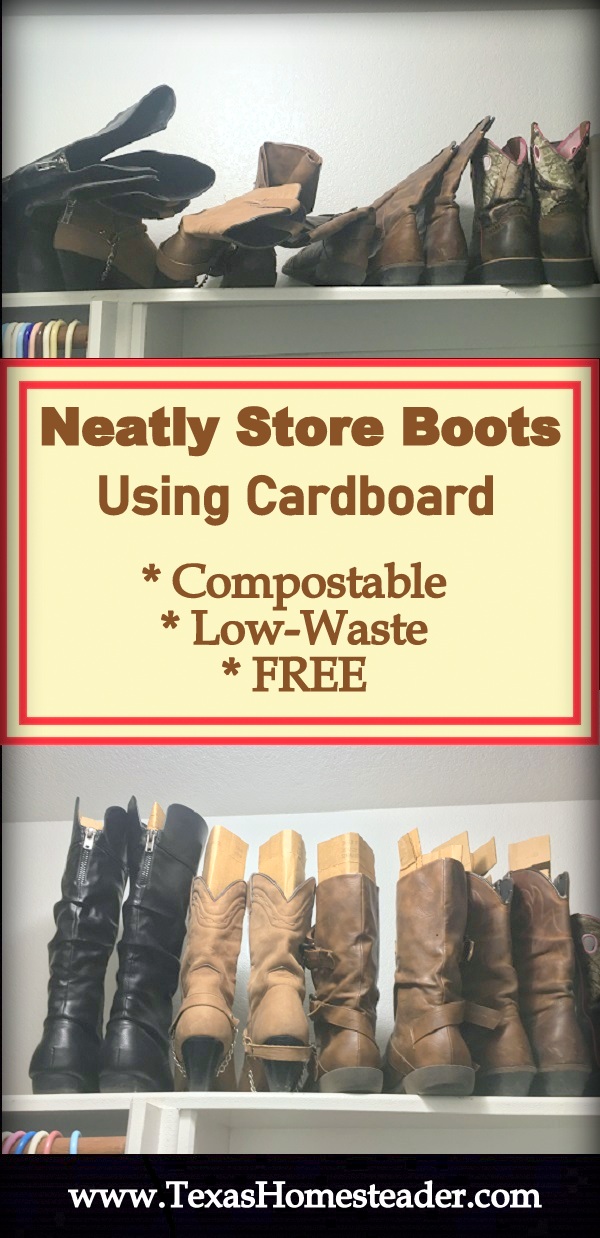 Then I folded each piece in half longways and slid them down into my boots. Perfect! The rigid cardboard holds my boots neatly.
My closet is now much more organized. And when this boot-straightener cardboard is no longer needed I just toss it into my compost tumbler.
There it magically turns into that precious Black Gold Compost for my garden.
Nothing new needed to be purchased and there's nothing to go to the landfill in the future.
Use Whatcha Got, Y'all!

~TxH~
This post categorized in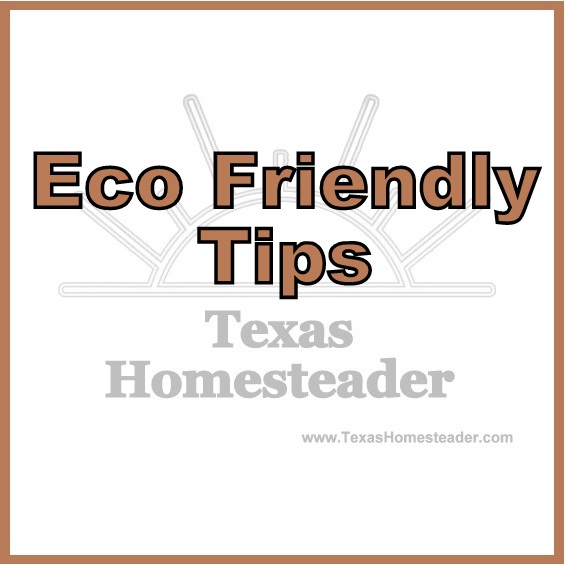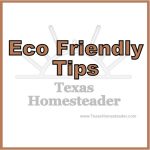 Links In This Post:
Other 'Use Whatcha Got' Ideas


C'mon by & sit a spell! Come hang out at our Facebook Page . It's like sitting in a front porch rocker with a glass of cold iced tea. There are lots of good folks sharing! And you can also follow along on Pinterest, Twitter or Instagram
If you'd like to receive an email when a new blog post goes live,
subscribe to our Blog!