by Texas Homesteader ~
I use cardboard in my compost to satisfy the 'browns' requirement of proper composting. But it takes lots of grip to tear up all that cardboard. Come see this Homestead Hack tip that makes it EASY!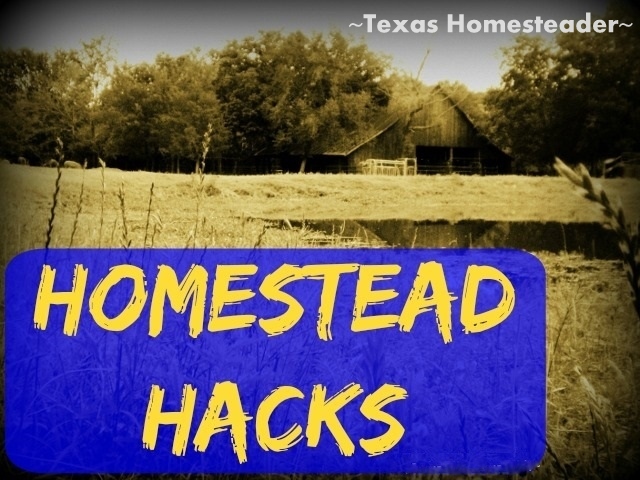 (Note: Some links in this post are for further information from earlier posts I've written. But links preceded with * are affiliate links. If you click them and buy something (almost anything, not just the item noted) I could receive a tiny commission. But the price you pay will NOT change. It's an easy way to support this blog without anything coming out of your pocket. So click often! Thank you!)
Making Homemade Compost
Y'all know I have a compost tumbler and I'm a big advocate for making your own compost. It's healthy for your plants, cheap to make & a great way to make good use of kitchen scraps and paper trash that would otherwise just be wasted.
And it's super easy too, you just make sure to have a proper mix of browns & greens. Add a little water, do a little compost turning and BOOM! Black gold for your garden. A few favored posts about composting: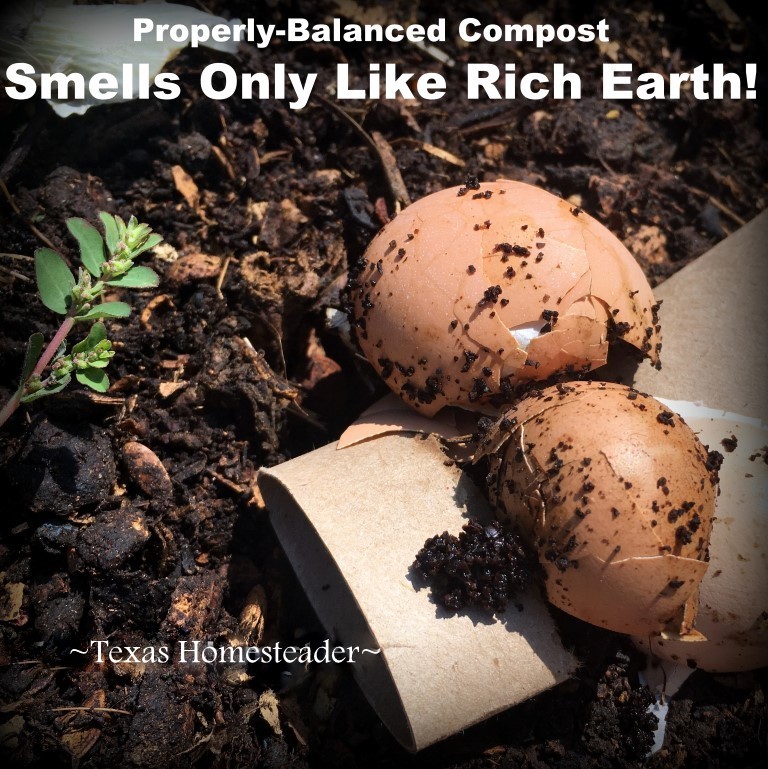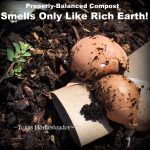 Since proper composting requires a mixture of 'greens' and 'browns', for greens you can use grass clippings, vegetable peels, etc.
And for 'browns' you can use carbon-heavy items such as dried leaves, paper, twigs, etc.
Using Cardboard In Compost
I often use corrugated cardboard boxes to fill my 'browns' requirement.
Now I realize there are purists who refuse to use corrugated cardboard in their compost. Some say they don't feel it's pure since there's glue residue combining the cardboard layers.
But y'all know there are precious few areas where I'd classify myself as a purist. LOL!
But if you'd prefer, use fallen leaves instead. Me? I'm a big fan of 'use whatcha got' and my community volunteer work is ripe ground for picking up free used corrugated cardboard boxes.
I used to bring that cardboard home, take it to my composter & just start ripping. But ugh, tearing all that cardboard requires some elbow grease #amiright?
At first I'd rip them into reasonable-sized chunks but as my hands got tired I'd become more & more tolerant of larger chunks too! HA!! Then I decided there must be a better way.
Easier Cardboard Tearing For Compost
Enter my rainwater collection area. You see, I have a large overflow tub next to my 55-gallon rain barrel. When the rain barrel is full, the extra rainwater is diverted into this large tub.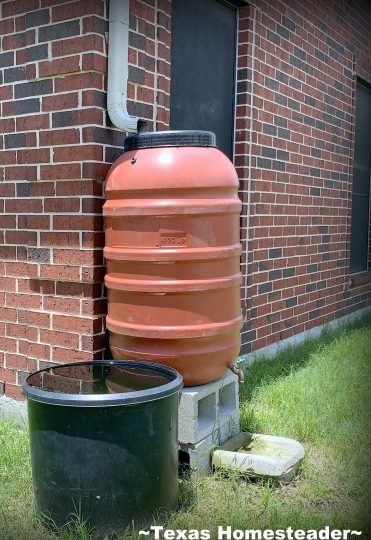 I typically dip water from this tub with my watering can for quick & easy watering. But today it's going to simplify my cardboard tearing!
I bring home about a dozen box flats and drop them into the water. I give 'em a little push to submerge them and then walk away tending chores for a few minutes.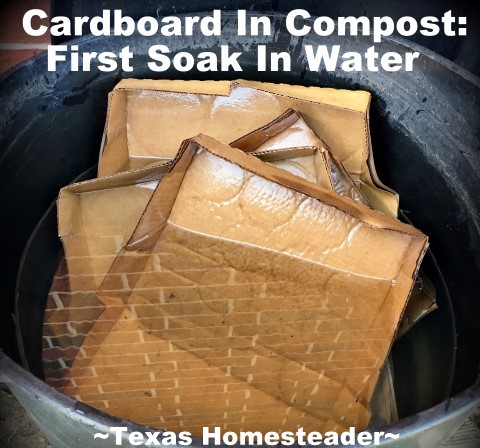 When I return the cardboard is soaked in water and has lost its rigidity.
l take all those wet cardboard flats to my tumbling composter and effortlessly tear it into small chunks.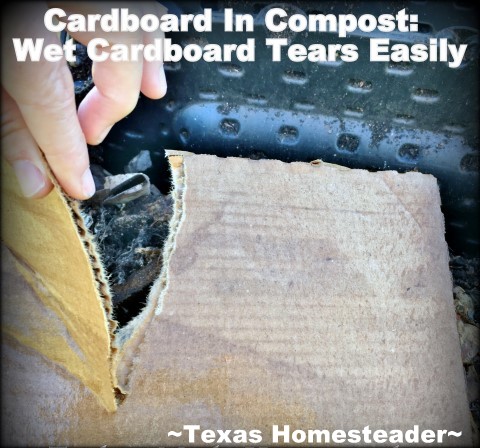 This not only gives me a hearty supply of browns for my compost, but adds a little water to the mix as well. A 2-fer-1 of sorts! I give the composter a quick tumble and I'm done!
I love my *Lifetime tumbling composter, it simplifies the compost-turning process, makes compost faster & helps keep critters out too! It was such a great purchase when we moved out here!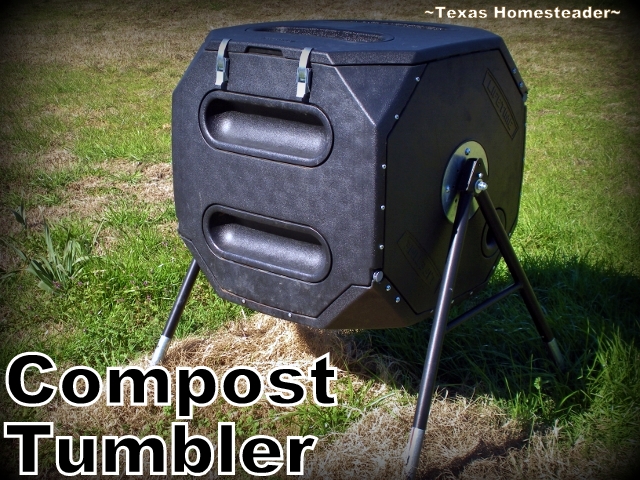 RancherMan always says "Work Smarter, Not Harder" and this certainly fits the bill!
~TxH~
This post categorized in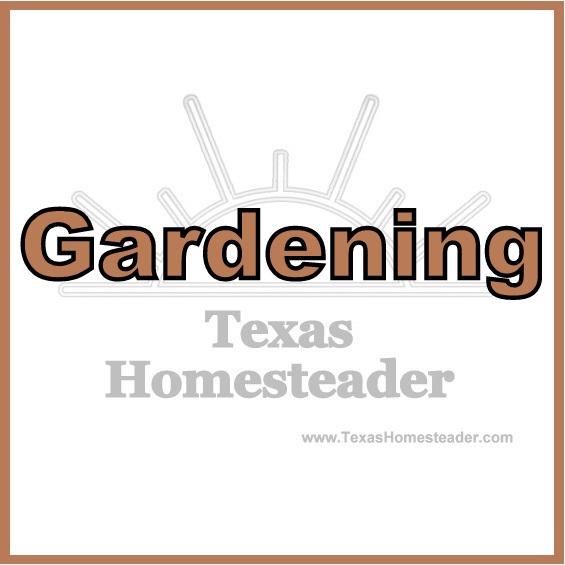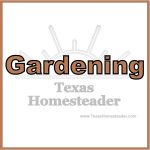 My Favorite Garden Hacks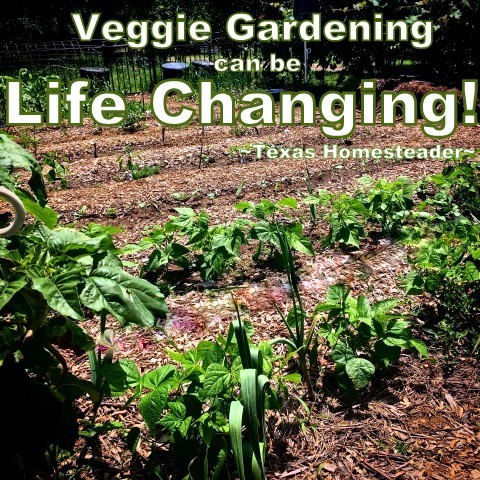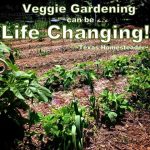 C'mon by & sit a spell! Come hang out at our Facebook Page. It's like sitting in a front porch rocker with a glass of cold iced tea – lots of good folks sharing! You can also follow along on Pinterest, Twitter or Instagram.
If you'd like to receive an email each time a new blog post goes live it's EASY to
Subscribe to our blog!