by Texas Homesteader ~
Spring is almost here, y'all! I've been planning on and working in my garden already. There are a few things I'm revamping this year. For instance, I recently told you about my excitement over 'biodegradable weed block'.
I've had a system in place for years for keeping weeds and grass out of my garden's walkways, but now I actually have something to keep grass & weeds out of the planting rows too. Less weeding? Yes please! Plus it will still help to conserve moisture & also attract earthworms. SCORE! All garden goodness right there!
See what's going on in our garden this month…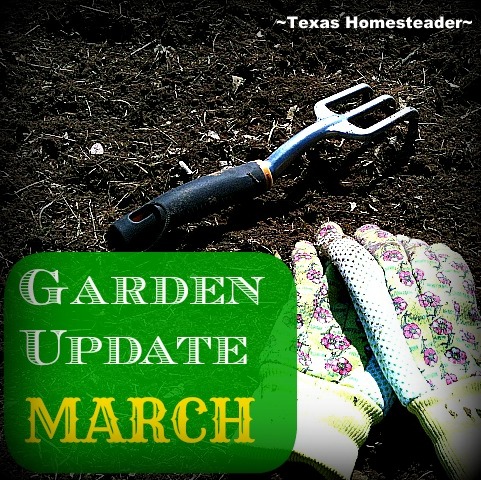 I planted my 'Indoor Greenhouse' a few weeks ago and things are sprouting quite nicely in there right now. Here in Zone 8 our typical last frost is around March 20th. I really want to see how easy it was to plant in my boidegradable weed block. But Mother Nature has other plans, including flirting with freezing again in a few days.
No Pears This Year
Earlier this month my little pear tree was fully bloomed. I was so excited to finally be expecting my very first pear harvest this year. But several rogue freezes that came through ruined that for me. We suffered through 3 nights in a row with temps around 19 degrees, one day never even got above freezing. Guess I'll have to wait another year before I get to harvest pears. GRRRRR…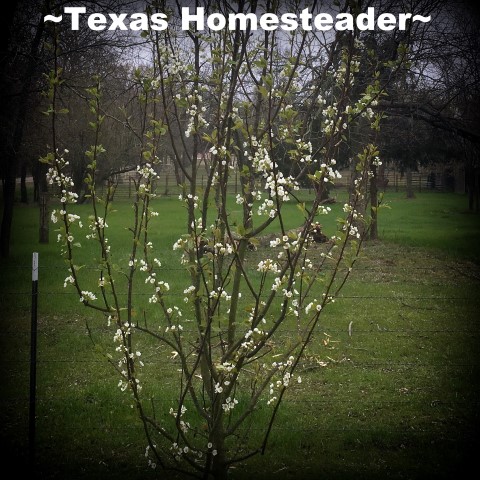 After this next cold snap passes I'll be ready to tempt fate & plant a few seedlings in the soil. I guess I'll toss a couple of my corn plants – Cardboard Tube Seed Pot and all – into the ground. Using these cardboard tubes helps the corn get a jump start on growing. The paper tube simply feeds the worms and biodegrades back into the soil.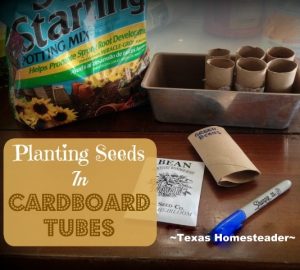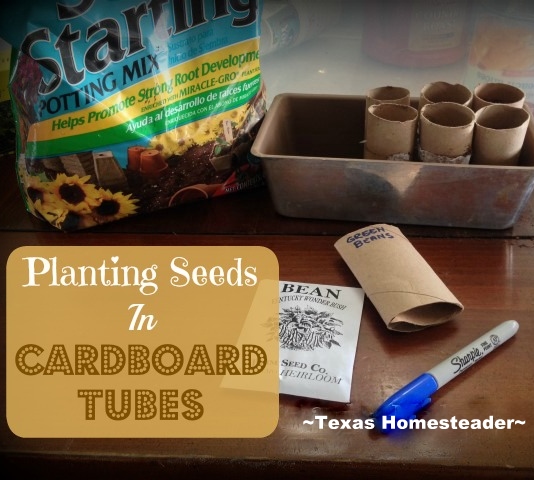 Sustainable-Material Weed Control
I'll be redoing my walking rows with more Weed-Block using the feed sacks we have in the shed. I'll top it with Free Bark Mulch from our county. Then I'll finish laying my biodegradable weed block in the planting rows and plant right through the paper.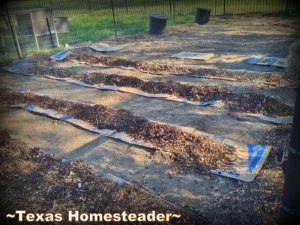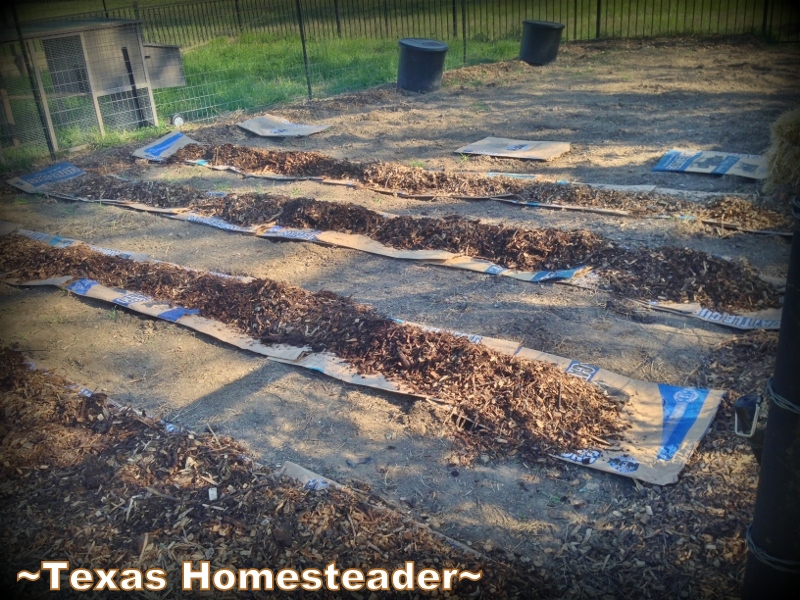 So other than that, it's still early enough that there's not much going on in the garden. What about you? Are you planting yet or still in the planning stages?
~TxH~
My Favorite Garden Hacks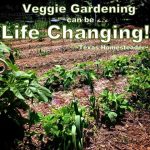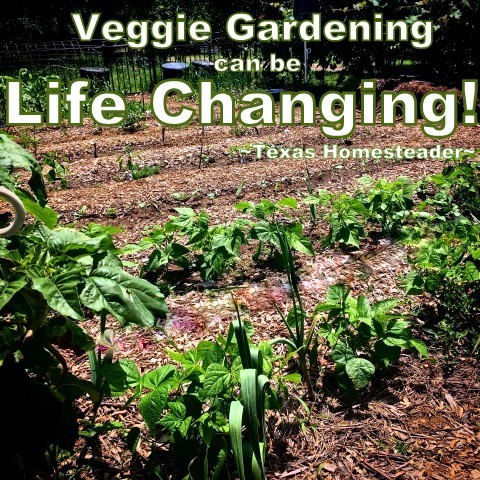 C'mon by & sit a spell!  Come hang out at our Facebook Page. It's like sitting in a front porch rocker with a glass of cold iced tea – lots of good folks sharing!  You can also follow along on Pinterest, Twitter or Instagram.
If you'd like to receive an email each time a new blog post goes live it's EASY to

Subscribe to our blog!