by Texas Homesteader ~
We've all been there. You scrub & scrub your stove but that tiny little stuck-on piece is being stubborn. You scratch at it with your fingernail to dry to dislodge it. But since your hands have been in the water, those fingernails don't have the same ooomph as when they're dry.
So you continue to scrub instead, longer & longer… But I'm all for not spending more time cleaning that necessary.
And sometimes the easiest solution to a problem is also the simplest. Check out this handy Homestead Hack. Use Whatcha Got!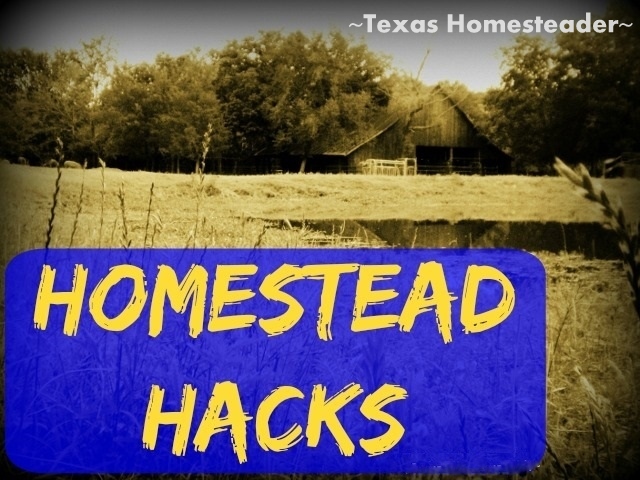 So as I mentioned I was cleaning my stove. That little burnt splatter just wouldn't come off easily with my soapy rag.
I tried to use my fingernail to dislodge the spec but it was close enough to the heat source that it was baked-on hard.
It's a bread tab to the rescue! You see, I keep a bread tab in my utility drawer in my kitchen to use for cleaning.
I pulled it out and used it in place of my fingernail. The rigid plastic had more scrubbing power than my fingernail did.
And BOOM!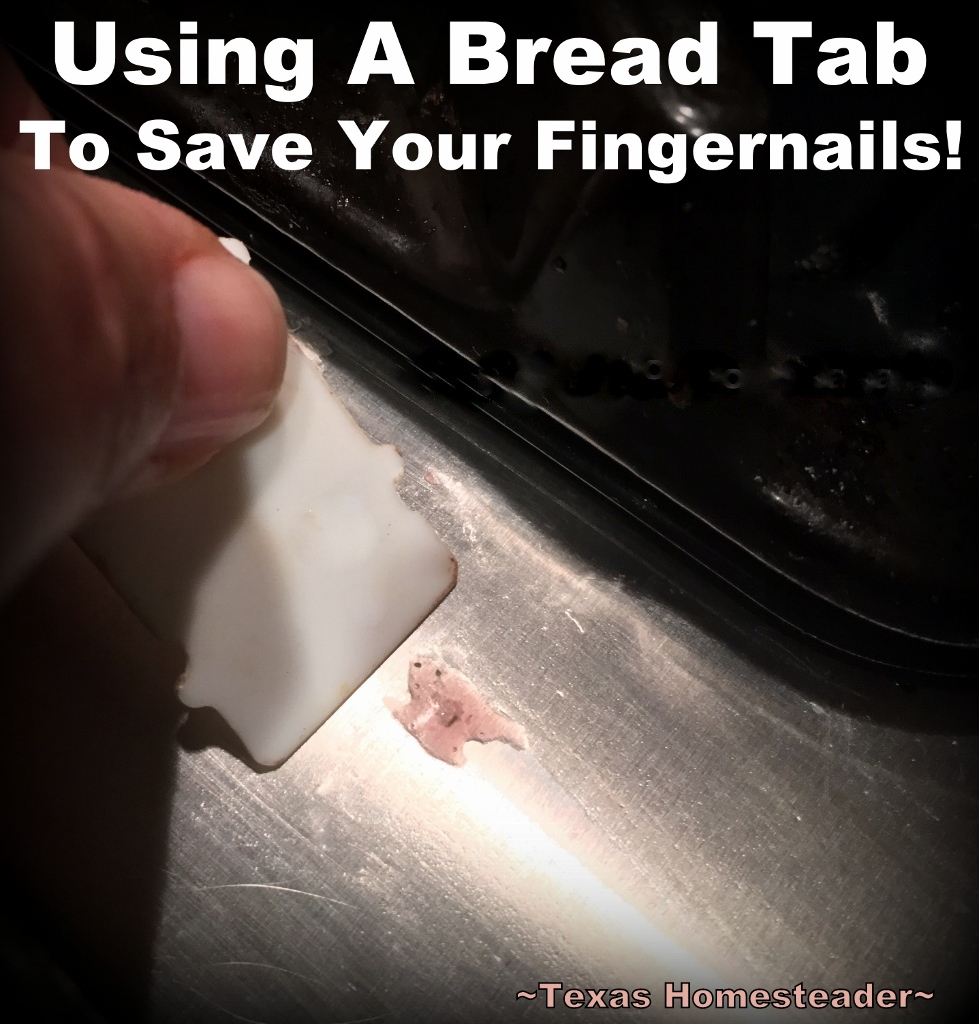 I've used it for various other fingernail-scratching kitchen cleaning as well.
You know that drip tray under your stove's burner? Yeah, any little drip will burn right onto that drip tray.
I wet it down with soap & water & then scrub away with my bread tab. It dislodges the burnt-on part so that all I have to do is finish washing & rinsing it.
Then I just finish wiping down the surface, clean off my bread tab and place it back in the utility drawer. It's ready & waiting for the next time it'll be needed.
So there ya go! Sometimes the simplest cleaning methods are the best.
~TxH~
Other Kitchen Homestead Hacks
Want To See Our Natural Cleaning Posts?


C'mon by & sit a spell! Come hang out at our Facebook Page. It's like sitting in a front porch rocker with a glass of cold iced tea – lots of good folks sharing! You can also follow along on Pinterest, Twitter or Instagram.
If you'd like to receive an email each time a new blog post goes live it's EASY to
Subscribe to our blog!