by Texas Homesteader ~
As many of you know, recently I had to bring a mama cow into the barn recently. We had to milk out one of her quads since her newborn calf neglected it long enough for it to get very large. I didn't want to risk her getting mastitis. And the longer the calf neglected it the larger it became.
Although our cows are not a dairy breed, she gave me about a half gallon of fresh milk from just that one quad! I'd never milked a cow before & I was pretty excited to get that fresh milk. So I sat out to put it all to good use. I decided to make homemade yogurt with it, but I had trouble skimming the cream easily. So I turned to my Facebook Followers to find out how they easily skimmed the cream from the milk.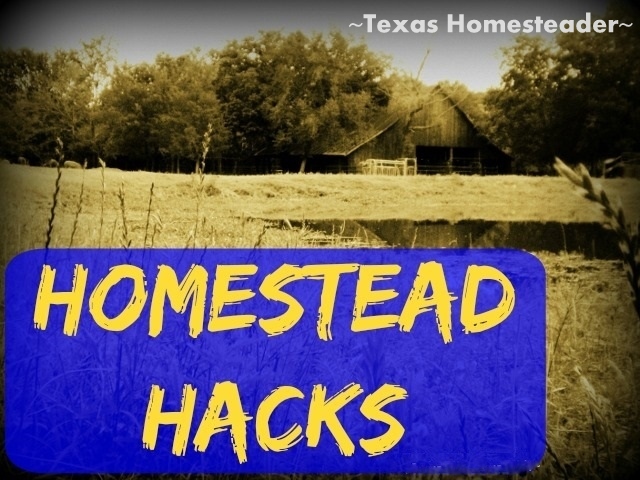 You see, I knew the cream would float to the top but I'd tried skimming it with a spoon – what a pain! Then I tried pouring the milk into a gravy separator and although that worked better, I could only skim a small amount at a time due to the small size of the skimmer.
Easiest Way EVER To Separate Cream From Milk!
But then one of my readers offered up the PERFECT solution! Using her advice I purchased a glass sun-tea jar with a spigot from a thrift store. I brought it home, washed it up and sanitized it. Then I poured the fresh milk into the sun tea jar and sat it on the top shelf of our refrigerator overnight.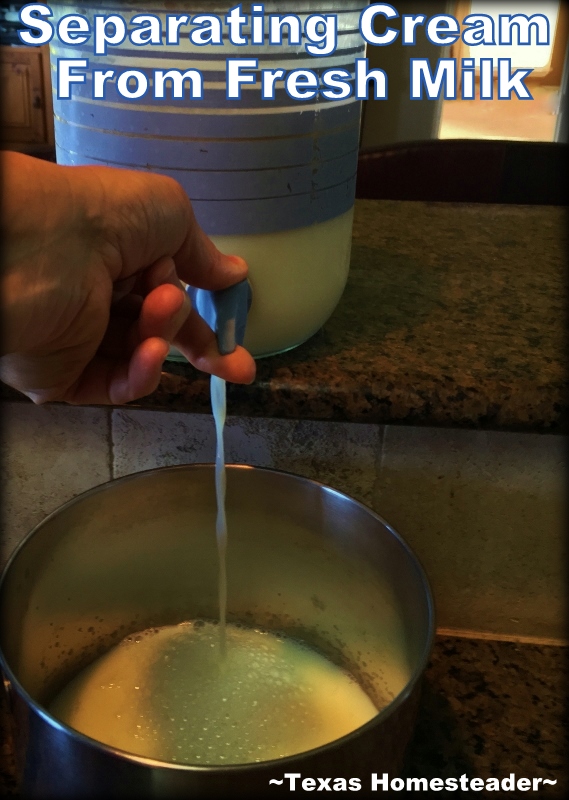 The next morning the cream had risen beautifully to the top. I placed the jar on an elevated counter top and placed my pan beneath it. A simple squeeze of the spigot poured the milk from the bottom first, leaving the cream floating on top.  BRILLIANT!
I made that fresh milk into my own homemade yogurt, it was delicious! I also used the cream to make my own butter, and the resulting buttermilk was used for my homemade KitchenAid Sandwich Bread – nothing was wasted!
~TxH~
Other Kitchen Homestead Hacks


C'mon by & sit a spell!  Come hang out at our Facebook Page. It's like sitting in a front porch rocker with a glass of cold iced tea.  There are lots of good folks sharing! 
And you can also follow along on  Pinterest,  Twitter,  Instagram
If you'd like to receive an email when a new blog post goes live,
subscribe to our Blog!