by Texas Homesteader ~
*contains affiliate link
How do I keep honey pouring neat when I refuse to use those plastic squeezy-bears? Honey jars seemed too expensive but I wanted something quality and made of glass. Luckily I've found an awesome solution. Come check out this Homestead Hack.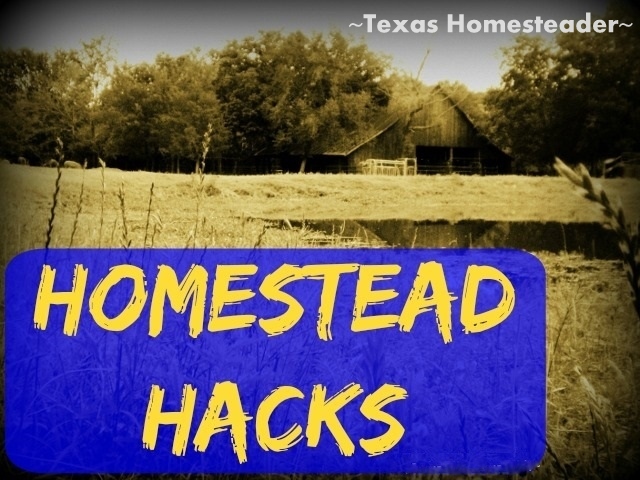 (Note: Some links in this post are for further information from earlier posts I've written. But links preceded with * are affiliate links. If you click them and buy something (almost anything, not just the item noted) I could receive a small commission. But the price you pay will NOT change. It's an easy way to support this blog without anything coming out of your pocket. So click often! Thank you!)
Local Honey Good For Allergies
I'm consuming a couple of tablespoons of honey containing ragweed pollen daily to help combat my seasonal allergies.
But it takes so long using the honey dipper to drizzle 2 tablespoons worth of honey into my Homemade Yogurt each day.
And I was making such a mess trying to spoon it from the jar instead. So I tried pouring it gently from the jar.
Ugh, MESSY!
How I Use Different Kinds Of Honey
My honey-measuring needs are many. As beekeepers, I have several kinds in my kitchen that I often measure out for recipes & such:
Ragweed-Pollen Honey – There's the honey we've intentionally harvested to contain ragweed pollen. I consume a couple of tablespoons of this honey daily to combat my allergies.
Raw Honey Harvest – There are two kinds of raw honey that we harvest; light-colored spring clover honey and darker, richer wildflower honey. These are used for sweetening yogurt during the rest of the year, or anywhere else raw honey is desired.
'Cooking' Honey – My cooking honey is no longer raw since I had to gently heat the honeycomb to extract this small bit.
I still put it to good use – RancherMan's favorite Honey/Oatmeal Bread calls for 3 Tablespoons of honey. With my bread machine (even during summer months) I make a large 2-lb loaf about every other day or so.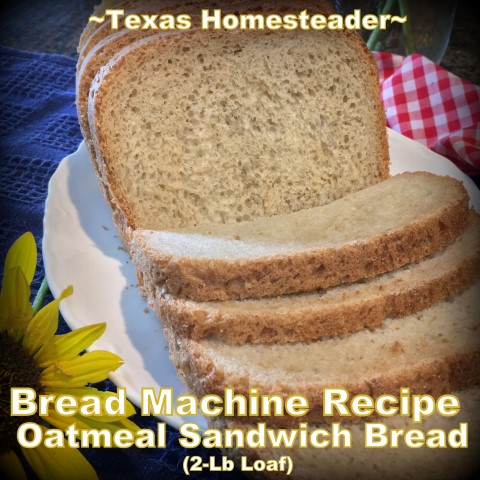 Less-Messy Honey Measuring Solution
As you can see I use honey a lot. It seems I'm constantly measuring out tablespoons of one kind of honey or the other.
So I've been searching for ways to make measuring it easier. And especially with less mess! Then I thought "Hey, a syrup dispenser works for syrup, why not honey??"
I found several cute *Syrup Dispensers online. And they were very affordable too. But as is usually the case, I really wanted to buy pre-loved for environmental reasons.
Where To Find Vintage Syrup Dispensers
So I decided to stop into a local antique shop. I found a large, vintage Log Cabin syrup dispenser there. So cute and works great!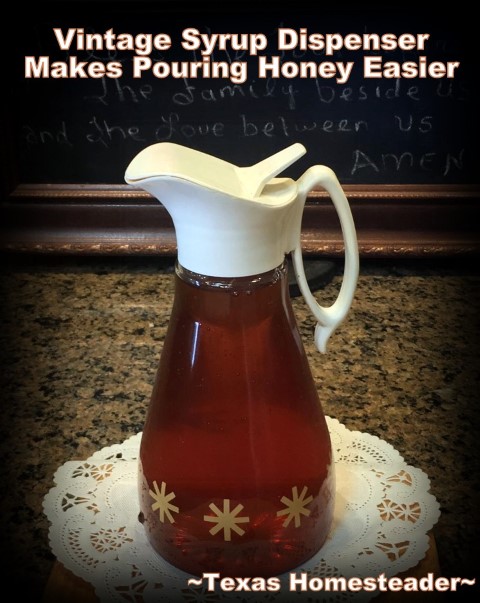 It's being used for dispensing my daily dose of ragweed-pollen honey.
I pour about 2 tablespoons worth of ragweed honey along with some chopped fruit or berries into my Homemade Yogurt each morning to sweeten it.
Now that's some tasty medicine!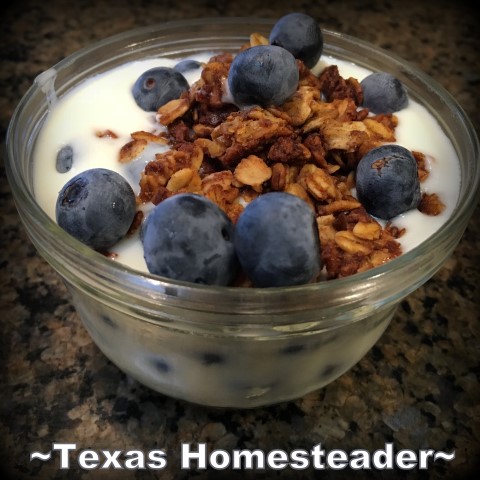 A syrup dispenser worked so well for my ragweed honey, why not get a few more to use for other kinds of honey as well?
Different Syrup Dispenser Styles
So I went looking for more syrup dispensers. And luck of all lucks I found two more pre-loved dispensers – one large and one small.
So the largest one holds my daily ragweed honey. The middle size holds my cooking honey. The smaller one holds the lighter-flavored spring raw honey.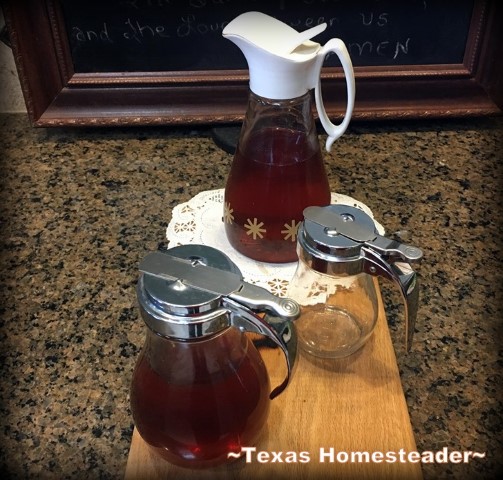 All of these cute syrup dispensers (turned honey dispensers) are vintage, made of glass and cute, authentic and inexpensive. Nothing newly manufactured had to be purchased.
So they appeal to my quality-conscious self, my economic self AND my crunchy side too!
~TxH~
This post categorized in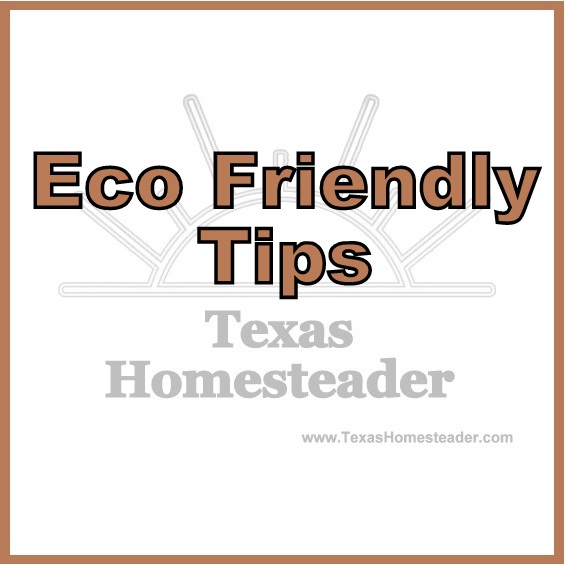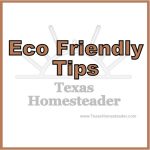 Links In This Post
Other Kitchen Hacks


C'mon by & sit a spell! Come hang out at our Facebook Page. It's like sitting in a front porch rocker with a glass of cold iced tea. There are lots of good folks sharing!
And you can also follow along on Pinterest, Twitter, Instagram
If you'd like to receive an email when a new blog post goes live,
subscribe to our Blog!
*Amazon affiliate