by Texas Homesteader ~
My baby sis and her hubby came to spend the weekend with us recently. RancherMan & I planned to grill out since the weather was nice.
I'd also planned to roast some fresh veggies that I had in the fridge.
As my sis & I were in the kitchen I opened the refrigerator door to fetch the broccoli that was leftover from our dinner party several days ago.
My sister saw how it was contained and exclaimed "That's BRILLIANT!"
I guess I just never thought about it before. If you're wondering how to keep broccoli crisp, check out this Homestead Hack.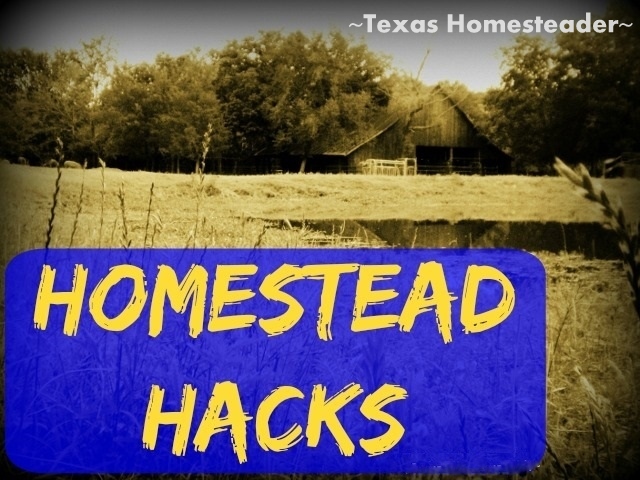 First let's go way back several days ago when I'd invited my parents to our home for supper.
I decided I wanted to roast fresh veggies with a bit of flavored olive oil as a tasty side dish to go with RancherMan's grilled steak.
Shopping For Fresh Produce
So we were out shopping at our small-town grocery store. I was dismayed to see all the broccoli was being sold on a styrofoam tray & entombed in plastic.
So I politely asked one of the cashiers if they packaged the broccoli onsite or if it came to them already packaged.
When they told me they did the packaging themselves I asked if there was any leftover unpackaged broccoli I might purchase.
They brought out the bulk produce box and allowed me to choose from the unpackaged broccoli.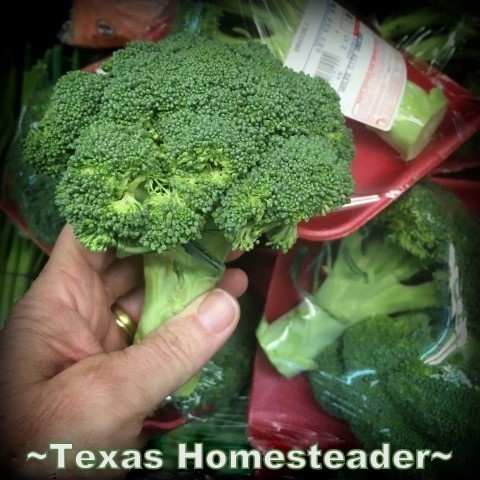 By asking that simple question, I was able to stand by my eco-beliefs and still bring home healthy produce.
I brought home only fresh produce – no plastic, no styrofoam! It never hurts to ask, y'all!
Keeping Produce Fresh
Anyway the roasted veggies were delicious & I sat aside all the leftover raw veggies for another night.
Fast forward several days when we decided to host my sis & her hubby for the weekend.
So now here we are, staring at the leftover produce in the fridge from several days ago when I gained my sister's admiration.
Here's my secret for keeping my very-perishable broccoli fresh: I placed the cut stem into a wide-bottom bowl with a little water in the bottom. The water is drawn through the stem and keeps the broccoli hydrated and fresh.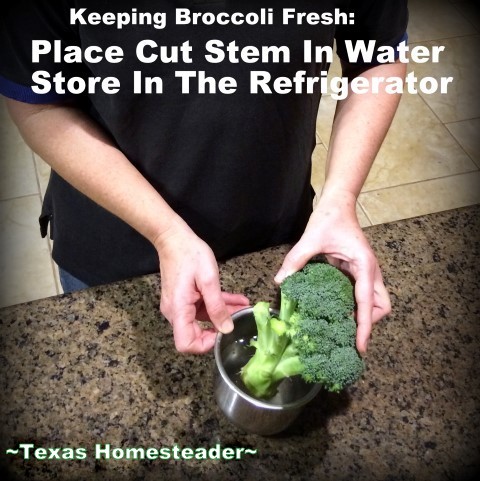 It's the same trick I often watched my grandmother use when I was a kid.
How did our grandmothers get so smart??!! So obviously it's not a new idea, but it's highly effective.
I do much the same thing with fresh celery and cauliflower too. It keeps my produce crisp and wilt-free for several days.
~TxH~
Other Kitchen Hacks


C'mon by & sit a spell! Come hang out at our Facebook Page. It's like sitting in a front porch rocker with a glass of cold iced tea. There are lots of good folks sharing!
And you can also follow along on Pinterest, Twitter, Instagram
If you'd like to receive an email when a new blog post goes live,
subscribe to our Blog!