by Texas Homesteader ~
Does your recipe call for self-rising flour, but you only have all-purpose flour in your kitchen? No worries, you can make your own self-rising flour by adding only two tiny ingredients to all-purpose flour.
Check out this helpful Homestead Hack.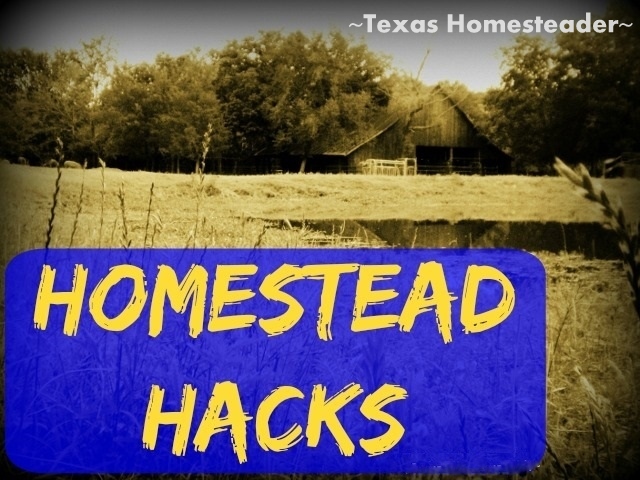 Our Homestead Flour Needs
Almost all of my typical Homestead recipes call for all-purpose flour. Things such as:
…and many MORE!
See what I mean? There are very few things in my Homesteader recipe repertoire that requires self-rising flour. Almost everything I typically make uses all-purpose flour instead.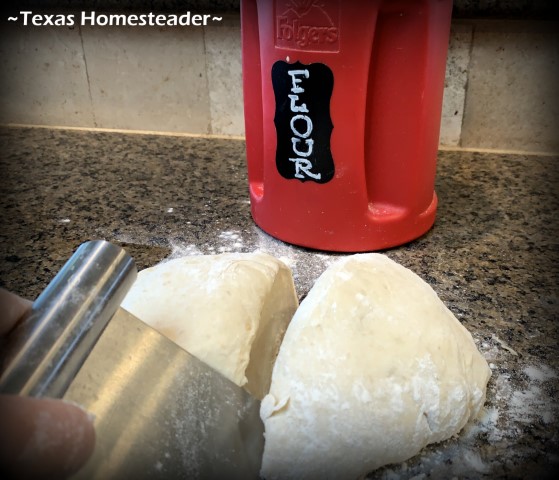 So I don't typically keep self-rising flour in my pantry.
Can Self-Rising Flour Go Bad?
Oh I've purchased self-rising flour before, don't get me wrong. But after I used it for that one recipe, it took me a long to use the rest of the bag.
So long, in fact, that by the time it was needed my recipe was a big FLOP.
Apparently the ingredients in the self-rising version that made it self-rising had gotten old enough to have lost their punch.
As a result, my cobbler didn't rise nor did my casserole recipe turn out right. But of course that occurred on the evening when I'd invited my parents to join us for supper. How embarrassing!
"No, really mom & dad… I really do know how to cook! Never mind that not one, but BOTH recipes flopped…"
Ugh.
Although I keep only all-purpose flour in my pantry, from time to time (as painfully & embarrassingly demonstrated above) there are times when a recipe will call for self-rising flour instead.
Don't take the chance on your recipe failing by using all-purpose flour instead of the self-rising flour the it calls for.
And if your flour has been in storage for long, don't take the chance (like I did) that it will be fresh enough for the ingredients to actually be active.
Learn from my bad experience & save yourself the embarrassment. Trust me on this.
When You Need Self-Rising Flour Instead
A few days ago I'd decided to try a new recipe. I'd scanned the ingredients and knew I had everything in my pantry the recipe required.
But I overlooked the fact that it called for self-rising flour instead of all purpose flour. Y'all know as much as RancherMan LOVES bread that I always have all-purpose flour in my pantry.
But self-rising flour is used in my kitchen way less frequently. Really, the main thing I use it for regularly is cobblers, primarily for my Blackberry Cobbler recipe.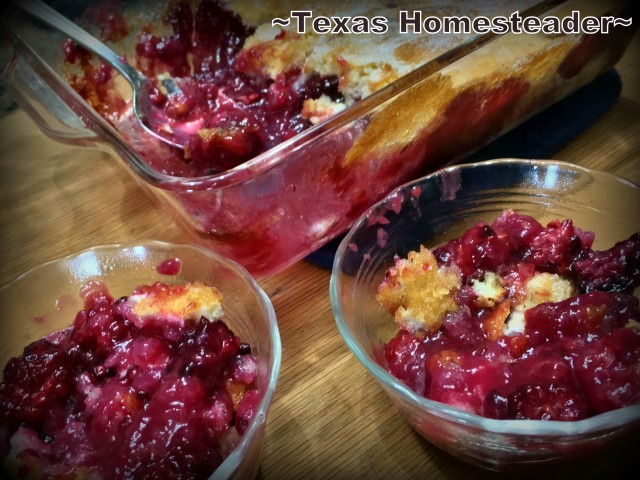 So I seldom have self-rising flour available in my pantry.
No worries. I'll just make my own fresh self-rising flour instead. It's easy and I only need to add two tiny ingredients – baking powder and salt.
My recipe called for a cup of self-rising flour so that's the quantity I'm showing in the recipe below.
If you find yourself needing more than a single cup just increase the recipe below by the number of cups of self-rising flour you need in your own recipe.
Making Self-Rising Flour From All-Purpose Flour
It's easy to make self-rising flour from all-purpose flour:
1 cup all-purpose flour

1.5 teaspoons baking powder

¼ teaspoon of salt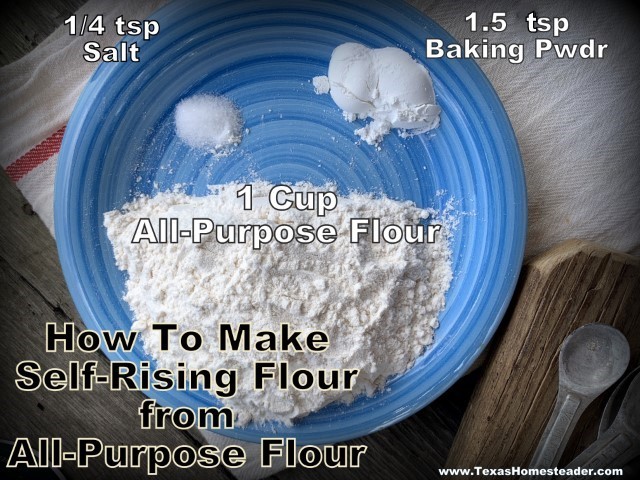 BOOM!
Done.
See what I mean? Heck it almost takes more time to fetch the baking powder and salt from the kitchen cabinet than it does to make a cup of self-rising flour from all purpose flour. Because literally seconds later I have self-rising flour instead!
So next time you find yourself needing self rising flour, don't despair. Whip it up in seconds.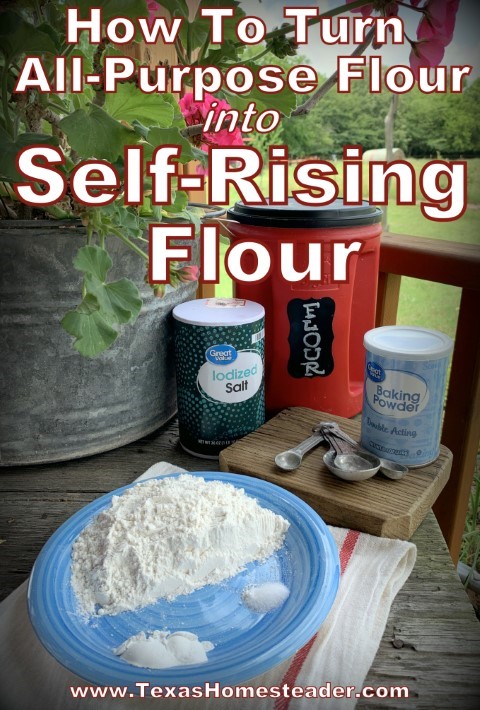 The recipe for each cup of flour needed follows. But be sure to check the handy list below for a few of my favorite Homestead kitchen hacks.
There you'll find how to tell if your baking powder is good, and how to expand your muffin pan when you still have muffin batter to bake, among many other helpful tips. I'm sure you'll find a tip to save YOU time in the kitchen too!
Did you try this hack? Please rate the recipe in your comment below!
MYO Self-Rising Flour - 1 Cup
Don't have self-rising flour for your recipe? No worries, you can make it yourself in minutes using only 3 ingredients: All-purpose flour, baking powder and salt. Multiply this recipe by the number of cups required in your recipe. What a handy hack to use in your kitchen. #TexasHomesteader
Ingredients
1

cup

All Purpose Flour

1½

teaspoons

Baking powder

1/4

teaspoon

Salt
Instructions
Mix all ingredients in a small dish to make 1 cup self-rising flour.
~TxH~
This post categorized in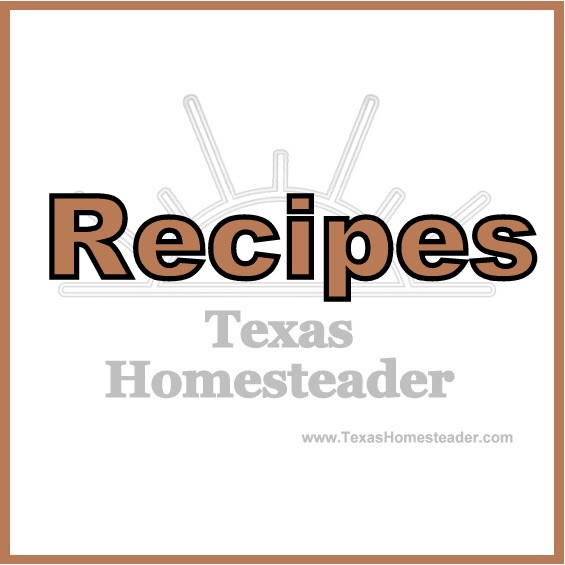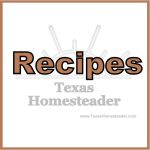 Other Kitchen Hacks


C'mon by & sit a spell! Come hang out at our Facebook Page. It's like sitting in a front porch rocker with a glass of cold iced tea. There are lots of good folks sharing!
And you can also follow along on Pinterest, Twitter, Instagram
If you'd like to receive an email when a new blog post goes live,
subscribe to our Blog!