by Texas Homesteader ~
When baking I'd often stop and ask myself "Was that 4 cups of flour or 5 that I just dumped into the bowl?" But NO MORE! Check out this measurement reminder Homestead Hack.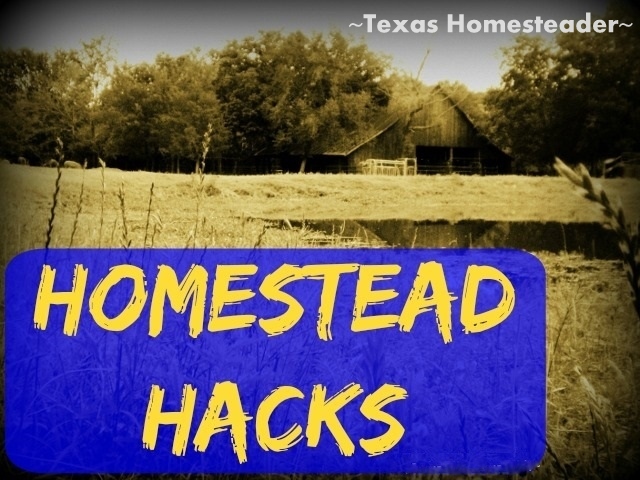 Keeping Track When Doubling A Recipe
I'm a shoot-from-the-hip kinda girl in the kitchen. Cooking is not my favorite activity so it's not unusual for me to double (or more) a recipe I'm making to get more done in less time.
I started using today's Homestead Hack waaaaay back when my children were young. It seems they were constantly coming into the kitchen breaking my concentration while I was baking.
You too? Well check out this Homestead Hack for easy ways to keep track of your cooking measurements.
Doubling A Homemade Bread Recipe
As a matter of routine I typically bake all of my handsome RancherMan's bread. His favorite is sandwich bread and I bake it for him fresh several times each week.
That's because for years I struggled baking up bread with a fluffy texture. But I've FINALLY been able to nail down a homemade bread recipe that resulted in a light fluffy loaf every time.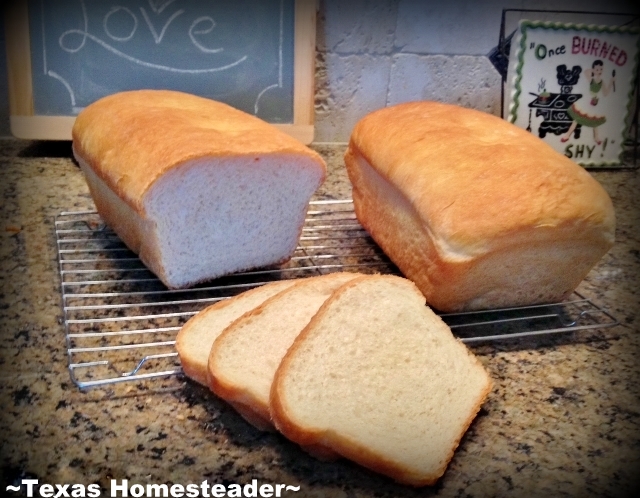 Since I make bread so often I have come up with some Bread-Making Shortcuts. It assures my time in the kitchen is shorter since I'm not starting out from scratch each & every time.
One of the shortcuts involves amending my 2-loaf recipe to three loaves since my oven will hold 3 loaf pans at one time. Why not bake up three at the same time?
I mean, I've already pulled all my ingredients, measuring cups, measuring spoons, mixing bowls, etc. And I've already fired up the heat on the oven – let's fill that bad boy up & bake as many as it'll hold!
Confusion When Doubling A Recipe
But y'all know how confusing it can be when you're changing a recipe. You're concentrating on the ingredients and calculating in your head how much more you'll need to add.
Sometimes you're so focused that you end up wondering how many cups you've already added to that bowl.
When measuring and adding ingredients I used to often stop midway through and ask myself "Was that 4 cups of flour or 5 that I've already dumped into the bowl?" Ugh. The wrong measure of ingredients can mess up a recipe fast, y'all.
Simple Way To Track Ingredient Measurements
So now when I'm baking (and especially when I'm changing a recipe) I use this handy hack to track ingredient measurements.
I'll bring out a small cup that I keep nearby containing a few of my grandmother's old vintage buttons. Those vintage buttons will help me with my recipe.
For making my multi-batch bread for instance, I'll pick from that small cup 7 large black buttons and one smaller white one (for the 1/2 cup).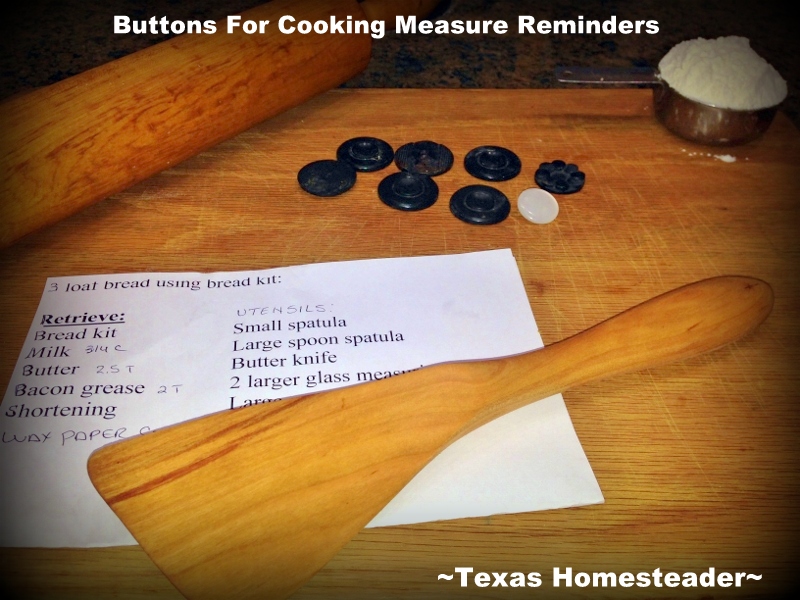 When I dump a cup of flour into the bowl I slide one of the large black buttons aside. I simply repeat until they're all moved. Then I measure & add my 1/2 cup and move the white button.
Heck, using this Homestead Hack I don't even have to keep count. I can carry on a conversation with RancherMan while I'm measuring and not worry about tracking the individual cups measured. When all the buttons are moved, I'm done!
I use the same procedure whether I'm measuring cups of flour or teaspoons of yeast. When I get to the next ingredient I simply pull the number of buttons corresponding to the number of cups, tablespoons or teaspoons.
When all my ingredients are measured the buttons are just wiped off and placed back into their pretty glass container. They stand ready to use next time!
This Homestead Hack cooking reminder has served me well for many years. And it's probably saved more recipes from disaster than I can count!
I also love that my beloved grandmother still has a hand in my baking. Proof that those whom you love are never truly gone.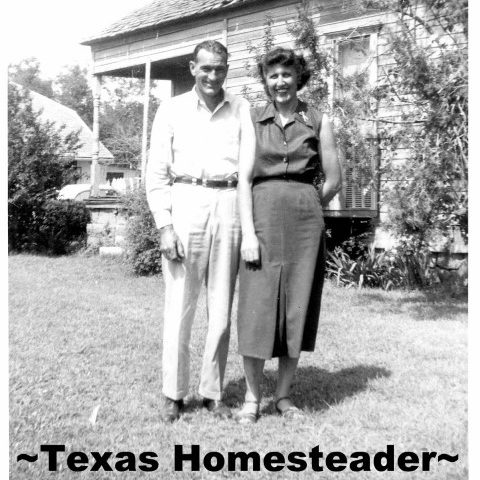 ~TxH~
This post categorized in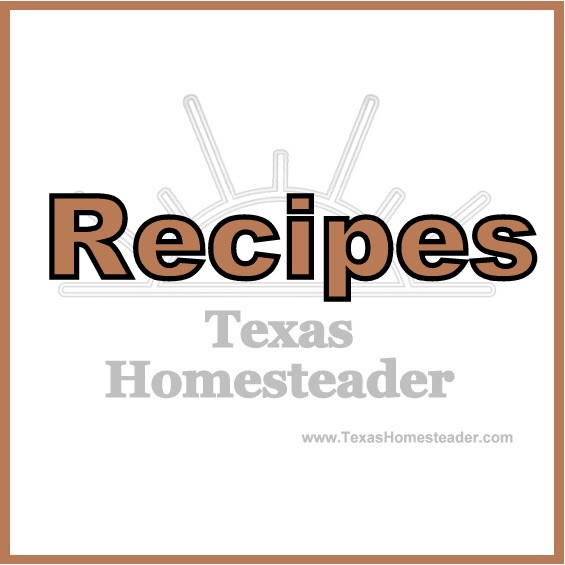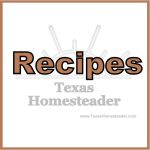 Other Kitchen Hacks


C'mon by & sit a spell! Come hang out at our Facebook Page. It's like sitting in a front porch rocker with a glass of cold iced tea. There are lots of good folks sharing!
And you can also follow along on Pinterest, Twitter, Instagram
If you'd like to receive an email when a new blog post goes live,
subscribe to our Blog!
Save
Save