by Texas Homesteader ~
With the buying frenzy going on in many of our grocery stores these days, more and more people are having difficulty finding fresh bread. The good news is – bread can be very easy to make, even for the novice baker!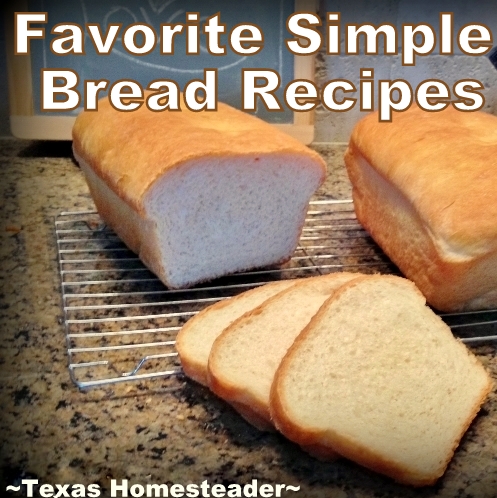 I thought I'd share a list of our favorite bread recipes. The links are included in each title. And there's something for every baking skill…
So sit back & enjoy these simplest of bread recipes. You'll find sandwich bread, tortillas, crackers, sweet breads and more! And be sure to check the tips at the bottom of this post for bread-baking shortcuts and hacks.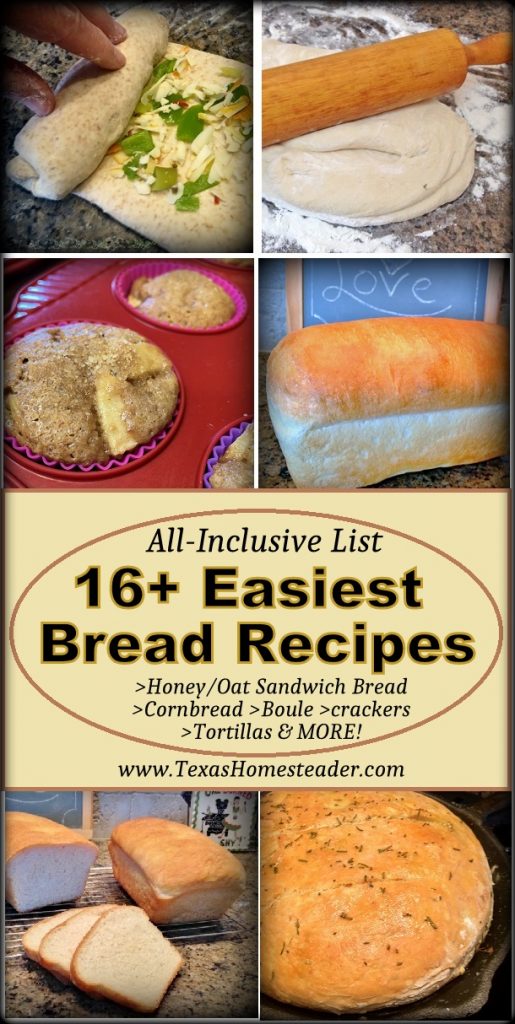 And you know easy recipes are all that stay in my Homestead kitchen. So enjoy!
If you like making bread the traditional way, this recipe is for you. I struggled to find a light, fluffy result with the flavor RancherMan loves. I FINALLY discovered this one. Of all our bread recipes this one is our absolute favorite! This recipe makes 2 loaves.
---
This recipe is an adaptation of my traditional sandwich bread recipe above. But I've replaced the whole wheat flour portion with oat flour that I make myself simply by grinding whole oats in a coffee grinder. We love the hearty feel of this loaf. And c'mon – oats are healthy!
---
I'd been displeased with bread machines in the past. But when one was gifted to me I set out to amend RancherMan's favorite bread into a 2-lb loaf to use in the bread machine. This one is delicious, and a true time saver too. I enjoy push button convenience during those busy days.
---
Another adaptation of my traditional sandwich bread recipe. Here I've taken jalapenos & cheese and rolled them into the dough before baking. A lightly-spicy treat!
---

Honey/Oat Hamburger Buns
This is the simplest hamburger buns ever. I use my bread machine for a mega shortcut, but a bread machine's not necessary if you don't have one.
---
I often want to make my own hamburger buns for our BBQ. So I whip up this jalapeno/cheese version that includes beer in the batter. This recipe makes a dozen hamburger buns, perfect for BBQ.
---
This bread recipe is easy enough for even the novice baker. It's no knead! Simply mix it up, let it rise and bake it. I often make it with fresh herbs such as rosemary, but it's a delicious bread left plain too. Very easy to make up for an impromptu dinner party to impress your guests!
---
This simple loaf is also no-knead, so it's very easy to make. The biggest difference between this and the skillet bread above is the addition of steam inside your oven. Simply pour a cup of water into the flat pan in the rack below your bread pan to provide the steam.
---
This beer bread is by far the easiest bread to make! A bottle of beer provides the yeast needed in this recipe. Truly a mix-n-bake recipe. You'll definitely want this one in your recipe list!
---
An easy yet flavorful adaptation to the traditional beer bread recipe above. I've added minced fresh rosemary & shredded cheddar cheese to this loaf. It was a hit when I brought it to a dinner party we attended!
---
Another adaptation to the traditional beer bread recipe. In this version I added pesto & sun-dried tomatoes. There are so many fun things you can do with beer bread.
---
When making this for RancherMan & myself, we ALWAYS add jalapenos! But even when we make it without for guests, this cornbread recipe always receives rave reviews. (blushes) awwww shucks…
---
I'd heard of Corn Dodgers in those old John Wayne movies. I actually thought they were fictitious, made up for the movie. Apparently not! Similar to cornbread, but less fluffy & less crumby. My version of corn dodgers is so much simpler than others I've found online too.
---
I struggled with making edible biscuits for years. They were just never quite flavorful enough. But then I discovered the secret. RancherMan devours these biscuits every time I make them! And if you have leftover biscuit dough, be sure to make it into a few Cinnamon Rolls – a bonus treat baked up at the same time!
---
If you want to bump your homemade biscuits up a notch, try these jalapeno/cheese biscuits. It uses the same base recipe as my traditional buttermilk biscuits above, but with added shredded cheddar & spicy jalapenos. A homestead favorite for sure.
---
These mix-n-pour tortillas are super simple to make, even for the novice cook! They are made in minutes. And unlike the homemade flour tortillas of my past, these tortillas are soft & easy to bend and roll without cracking & tearing. Not quite the same as a traditional tortilla, more like a super thin tortilla-flavored pancake. These are made often here at the homestead.
---
Homemade corn tortillas really can be mixed up on the fly. Mix them up, press them flat, toss them on a hot griddle and BOOM! Homemade tortillas! Who knew it could really be this easy??!
---
Crackers Are Easy Too!
In addition to the bready options above, there are several easy cracker recipes on this site. Y'all know easy recipes are my wheelhouse, y'all! I'm a lazy, errrr BUSY cook! I like quick & easy recipes. For instance I share a recipe for Savory 5-Minute Crackers. They're delicious and infinitely adjustable to your tastes!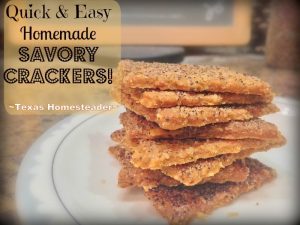 If you want a lower-fat cracker option I also share a Rosemary/Garlic Cracker recipe that uses olive oil instead of butter or bacon grease. I like to season our crackers with rosemary and garlic but again, whatever floats your boat here with seasonings
There are even my version of Pita Crackers. I make these often to go with my homemade Hummus. Making them is as easy as cutting up flour tortillas, adding some olive oil & seasonings & baking until crispy. Talk about QUICK!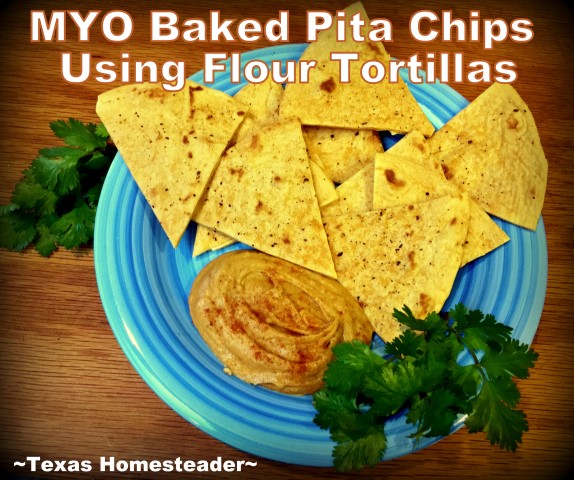 And there's even a cracker for your sweet tooth. Honey Graham Crackers! My version uses standard pantry ingredients and is sweetened with honey from our hives.
Dessert Bread Options
There are other favorite bread recipes we enjoy on the homestead such as sweet loaves. If you're looking for a sweet treat you can try our Pumpkin Bread. It has a cake-mix shortcut that makes it even easier!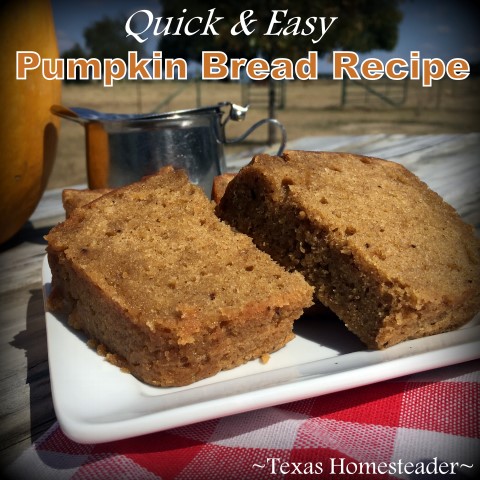 Or how about our Banana Nut Bread made healthier by substituting some of the oil with applesauce?
And one of RancherMan's biggest surprises – Cantaloupe Bread w/Pecan Praline Glaze. Who knew you could make a dessert bread with cantaloupe? It's sort of the same premise as zucchini bread, and RancherMan loves it!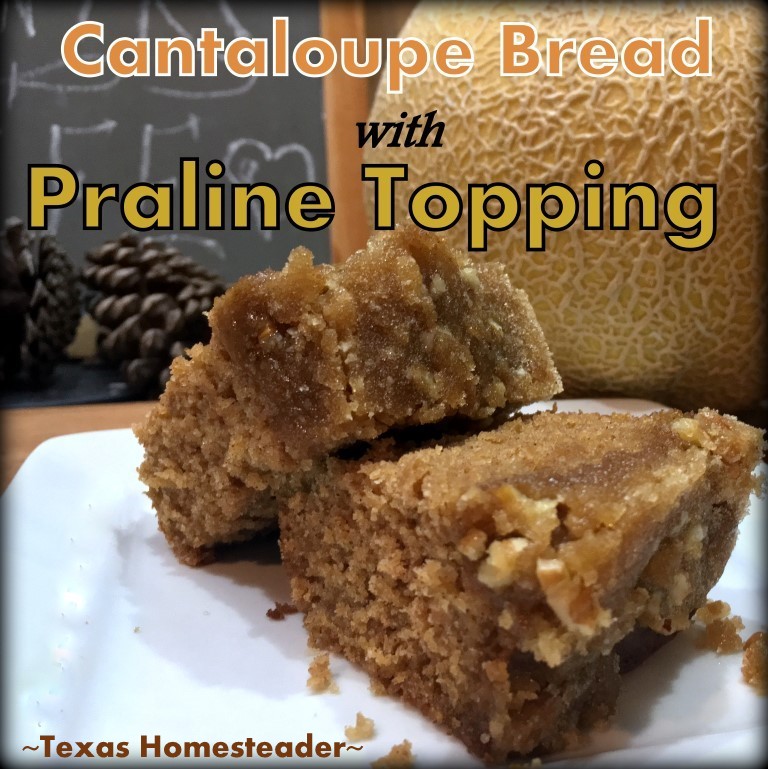 Of course there's also Blueberry Muffins if that's more your style. Our our daughter's favorite Chunky Apple Cinnamon Bread. And if you're trying to go refined-sugar free, try these Oatmeal/Berry Muffins.

Bread-Making Shortcuts
There are several shortcuts I take to make sure I provide RancherMan with fresh, homemade bread without spending all day in the kitchen baking (and CLEANING!)
Pre-Measure Dry Ingredients – OMGosh y'all, I'm measuring by weight (so no measuring cups to wash). This is by far my favorite bread-making shortcut!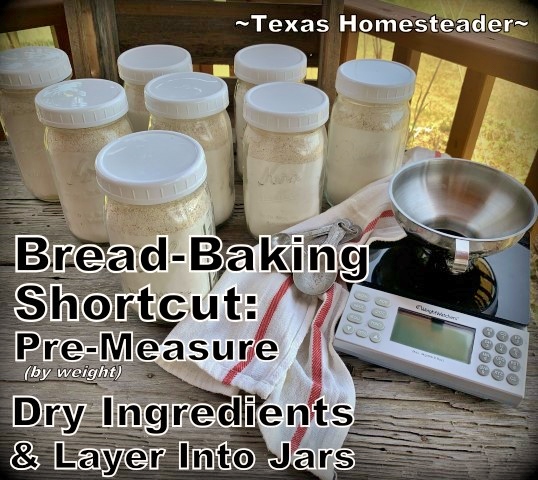 Make Self-Rising Flour from All Purpose – I don't buy self-rising flour, it's easy to make it myself by the cup when I need it!
Homemade Oat Flour – I never buy specialty oat flour. I make it myself in seconds.
Use Canning Rings To Extend Muffin Pan – Got more batter than you muffin pan has space? I use this handy trick to extend the capacity of muffins I'm baking at a time.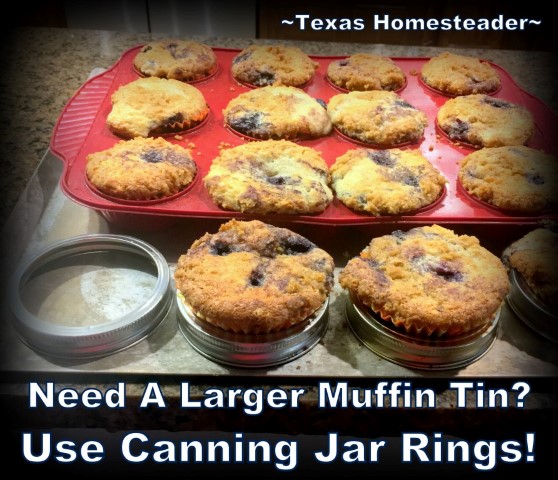 So there ya go, see what I mean? There are lots of delicious bread recipes – something for everyone! So grab that apron and bake something delicious for your family today!
~TxH~
This post categorized in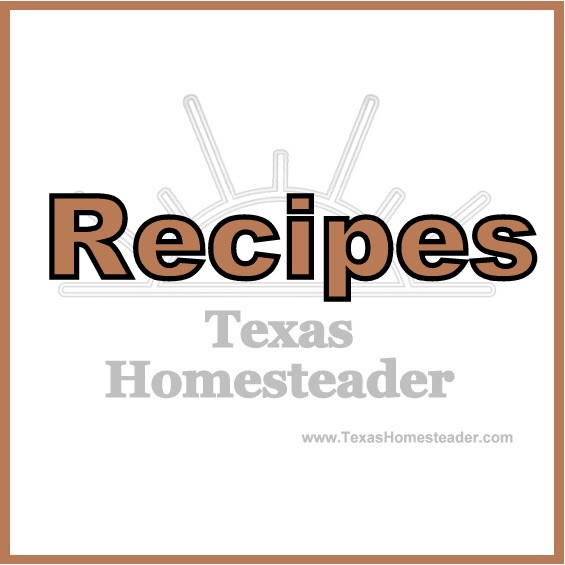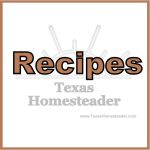 Other Favorite Breads


C'mon by & sit a spell! Come hang out at our Facebook Page . It's like sitting in a front porch rocker with a glass of cold iced tea. There are lots of good folks sharing! And you can also follow along on Pinterest, Instagram & Twitter
If you'd like to receive an email when a new blog post goes live,
subscribe to our Blog!