by Texas Homesteader~
*contains affiliate link
Times are uncertain. This COVID-19 scare has us all taking precautions. Our state and local authorities have advised that we stay away from public places. It's recommended that we practice social distancing to flatten the curve of new cases.
For RancherMan & me, that may look different than other folk's social distancing. Come along and see what a day on the Homestead looks like during this time.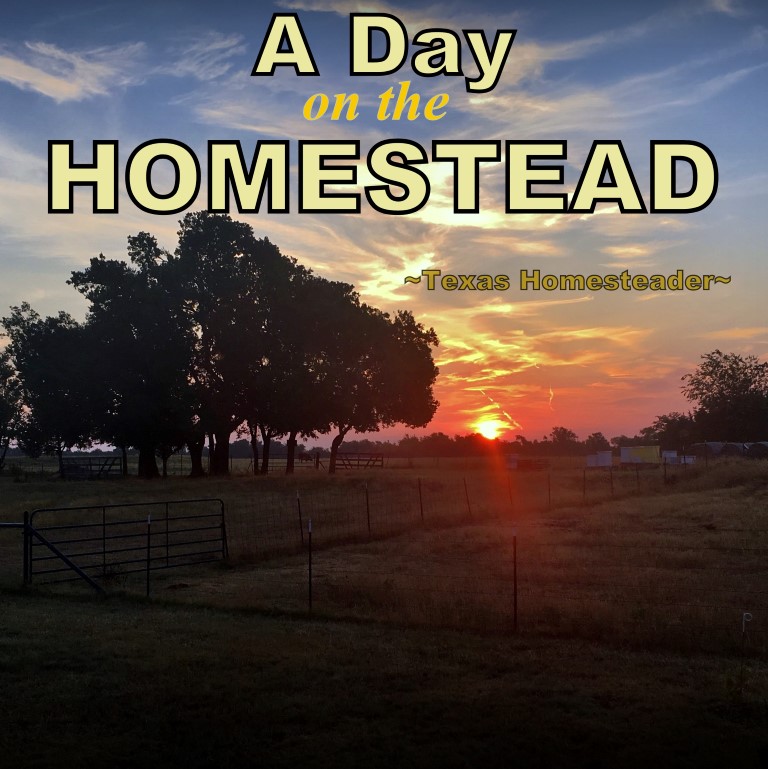 Tending To The Chickens
We have a pen for our chickens up close to the house. It's attached to our vegetable garden area, but surrounded by 7′ tall welded-wire fence to keep them safe.

Within the chicken run we have a *Portable Chicken Coop enclosure. It gives them a place to roost at night as well as a nesting box for laying their eggs.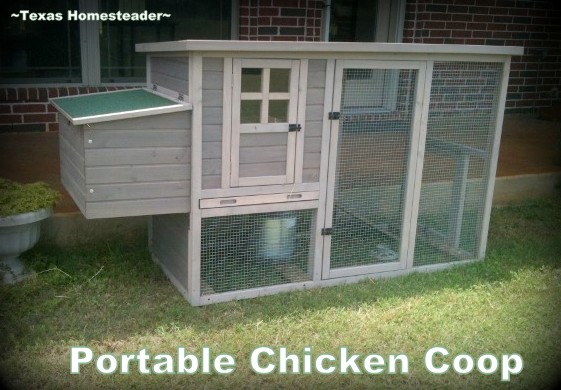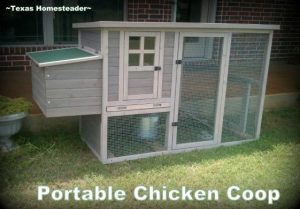 So every morning the first thing I do is open up their coop and allow them out into the chicken run area and fresh green grass. I often toss them a little chicken treat too. Then I open up their Waste-Free Chicken Feeder to allow them to eat whenever they like.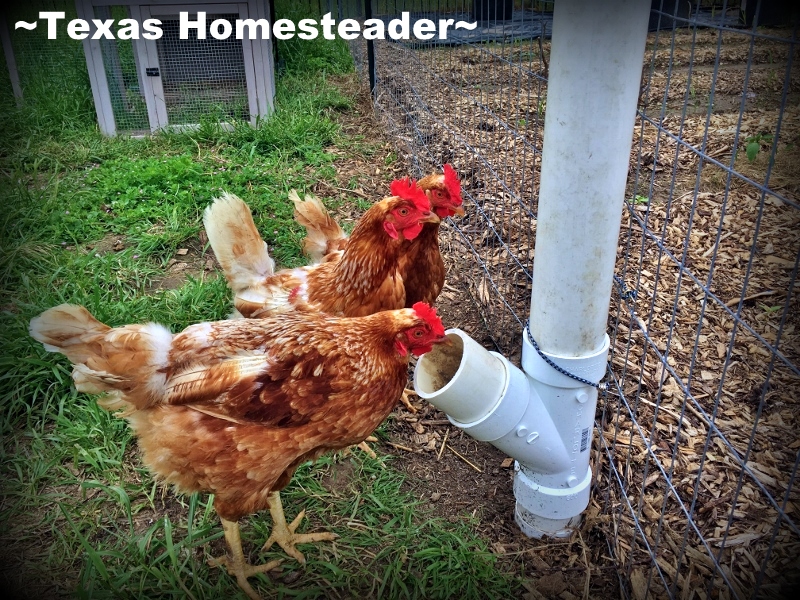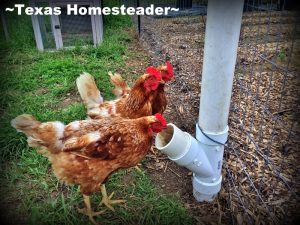 In the afternoons we'll let them out of their chicken run to free-range a bit. It's so fun watching them run about scratching for bugs. This limited free-range time keeps them close to home and safer from predators, but allows them the healthiest diet possible.
Later when they return to the run we'll close them inside their fence, safe & secure. Finally when the shadows get long they'll return to the coop to roost for the night. So I'll go into the run and lock them safely inside their coop for the night.
Garden Tasks
The chicken run is purposely set up near my garden. That way I can check on things every day as I stroll through on my way to the chicken run. This time of year there's not much to see.
I've been setting up a section of my garden in Raised Beds to see if it eases planting/harvest for me. I'm dismayed to see one of my tubs has evolved into basically a 30-lb container of fire ants! 
I'm not sure how to treat it, I really don't want poison in my garden. Does anyone have any suggestions?
Rain Means Inside Tasks
The rainy weather means I'm focused more on inside tasks. Y'all know that RancherMan loves his bread. And now that I typically make a 2-Lb Honey Oatmeal Loaf in my bread maker, it's much more simple to integrate bread baking into my day.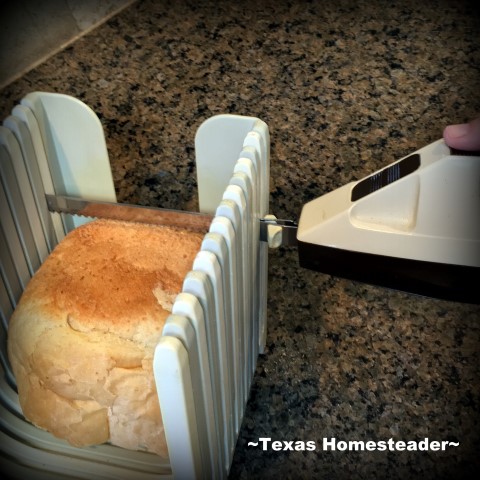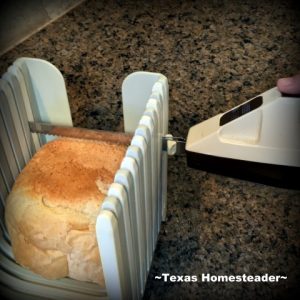 Heck I've even got Pre-Made Bread Packets made up. So truly, it's as simple as: dump in the wet ingredients, top with my bread packet ingredients, push the button & walk away!
Making Supper Plans
Now that the bread is started I need to plan supper. Tonight I've decided on a Pork Roast. I'll be able to utilize the Planned Leftovers in many different ways to keep meals exciting.
And we've still got some fresh produce in the fridge that needs to be used before it has a chance to go bad. I hate food waste, especially now!
So I'll be supplementing our supper with a fresh salad to use it all up. I have a new favorite Creamy Salad Dressing that I whip up in only 1 minute. Its base is my own Homemade Yogurt mixed with Lemon Juice I've squeezed from a thawed lemon, plus a few spices.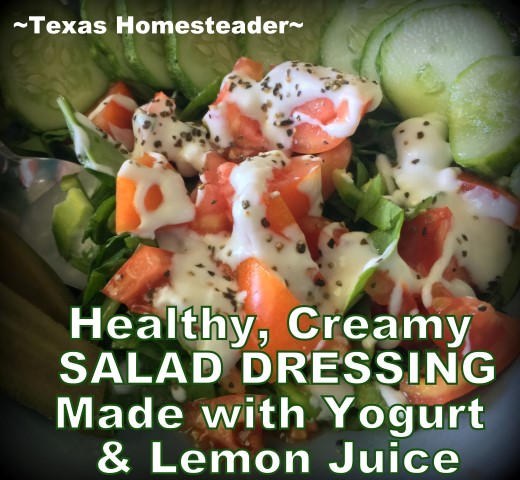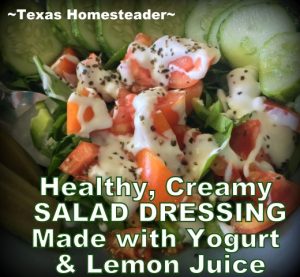 Even my salad-picky RancherMan loves this salad dressing. Yea! It's inexpensive, zero waste and so healthy.
Outside Tasks Planned
There are many outside tasks that need to be tackled once the rain lets up. We've got a group of calves weaning and they're doing great. But we need to administer their booster immunizations as soon as the working pens aren't just a muddy mess.
We're also planning to perform A.I. on a handful of our most productive cows. A.I. allows us to use the highest-quality bulls on our most productive cows without actually having to buy those high-dollar bulls. It's a good way to mix up the bloodline in our herd.
And it's time to crack into our beehives too. We need to inspect them for their food reserves, although judging from their activity outside the hive they're all very healthy.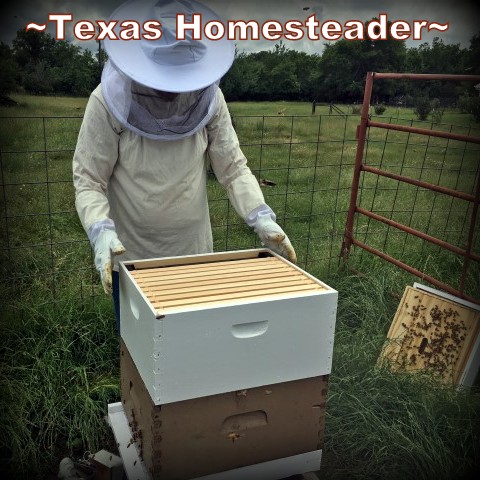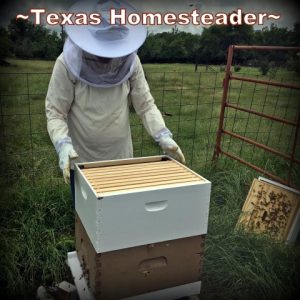 And spring is a good time to see if the bees need expansion room to keep them from swarming looking for more space. We prefer to do a Frame-Swap Split for our hives. It seems to help the individual hives recover more quickly.
Social Distancing
So to be honest, our self-quarantine days look much like any standard day for us. It does keep us from running any errands such as grocery shopping or picking up supplies.
But in the short-term we're pretty well set up for this. RancherMan's hunting prowess has filled our freezer with plenty of Wild Pork meat. And our pantry is well stocked with the staples I'll need to Make Bread and keep us well fed.
Social distancing and panic buying has created some difficulties for folks that's for sure. Sure, you see the ugly side of people in uncertain times like these. But I've been oh-so-blessed to see so much of the beautiful side of people in our town too. People reaching out to strangers to see how they can help. It's been inspiring to see.
And I think it's a challenge to us all – to BE one of those helpers! We can get through this together.
Hopefully this health scare for our nation will pass quickly and we can all get back to normal soon. How is social distancing going in your neck of the woods?
~TxH~
Links In This Post:
Other Frugal Tips
…and many MORE!


C'mon by & sit a spell!  Come hang out at our Facebook Page. It's like sitting in a front porch rocker with a glass of cold iced tea. Lots of good folks sharing!  You can also follow along on Pinterest, Twitter or Instagram.
If you'd like to receive an email each time a new blog post goes live it's EASY to
subscribe to our blog
Save