by Texas Homesteader ~
How do we keep our monthly income requirement LOW to be able to live this blissful life without a corporate paycheck? We're often asked, "How in the world do you DO IT?" I'm sharing it all.
Part 1 of a 2-part series!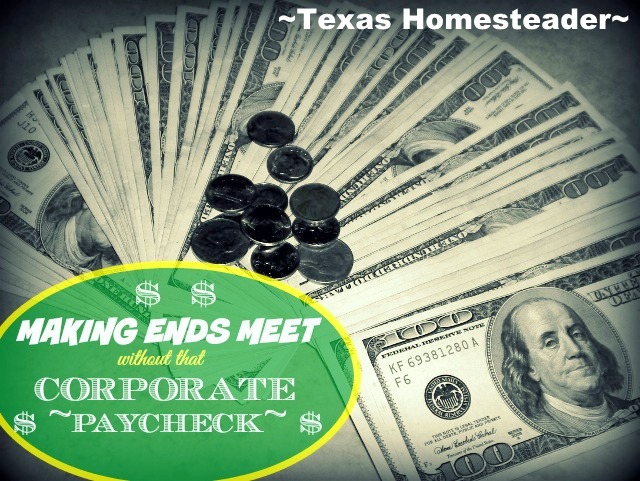 Financial times are tough these days… for all of us.
RancherMan & I both live and work together right here on our Homestead. While this self-employed lifestyle is blissful & absolutely amazing for us, it also means there's no regularly-scheduled corporate paycheck for either of us.
IS IT POSSIBLE TO BE SELF EMPLOYED?
We decided instead of having corporate jobs we wanted to work for ourselves. To be our own boss.
It's true, as any self-employed person will tell you – there are many more hours of work necessary for often much less income. That means working sunup to sundown most days.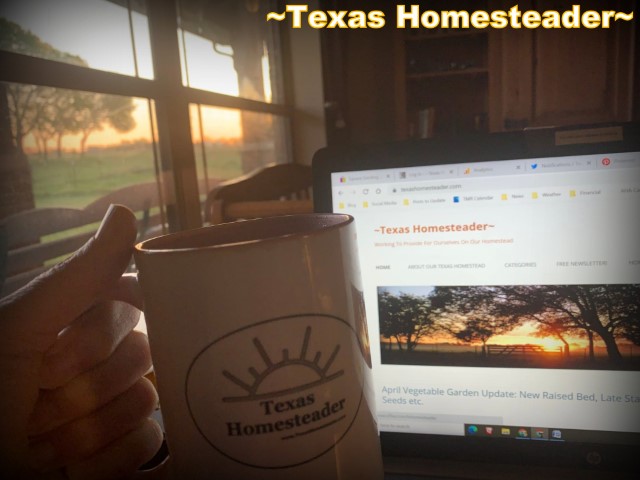 And it's also true that now that we work for ourselves we don't have near the disposable income we used to have when we worked in the corporate world.
But that corporate world just didn't work for either of us, we needed a change.
LONGING FOR A SIMPLE LIFE
We were both weary of the concrete jungle and hustle & bustle of the city. That busy, crowded, citified world is not what spoke to our hearts.
We longed to live away from the rush and the noise. Both of us longed to slow our lives down and enjoy life.
And most importantly we longed for our work to be personally meaningful for us. WE wanted to be the ones who called the shots for our jobs.
But how? How can we possibly make it without that regularly-scheduled corporate salary infusion? HOW??!
There are many ways we're able to make this life financially feasible for us.
PLAN FOR OUR FUTURE WHILE GETTING SALARY:
First and most importantly is PLANNING for the future life you want. We planned this transition to self employment many years before we actually made the leap.
In those early years we paid off our debts while we were still living in the big city working at our often unfulfilling career jobs.
Even then we were very focused on setting up our future lives on the Homestead in a way that would require as little monthly income possible.
Our land was obtained and paid off, ponds were dug and fences built. Pastures were planted and cattle & equipment purchased.
All while we had the benefit of a regular incoming salary.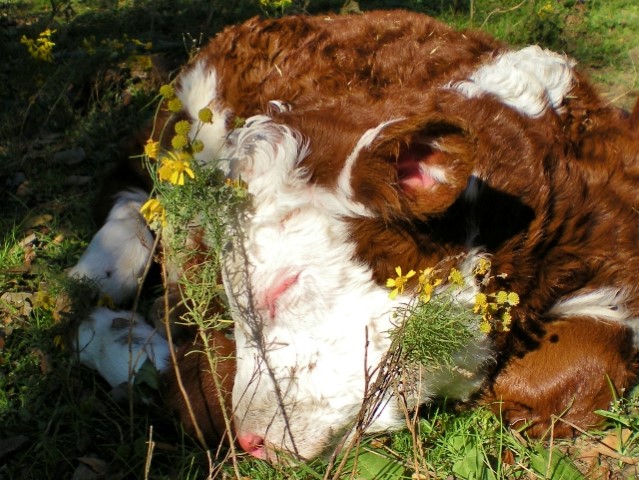 Financial Security – RECOGNIZE WANTS VS NEEDS :
When our debts were finally paid off we pumped as much money as we could possibly afford into our savings accounts.
Now mind you we were raising our four children at that time. So it was sometimes a challenge teaching them to recognize "wants" versus "needs".
Of course we gave in to some of their wants because, well, they're our children and we love them and it's important to have a little fun in life.
But we resisted the constant barrage of confusion between wants & needs. And we continued to add all we could to our savings account.
That nest egg sure helped us to get acclimated to a life without a scheduled paycheck.
STAY OUT OF DEBT, PAY CASH :
Of course now that we're actually living and working here on the homestead we shun debt like the plague.
Our cattle operation is small so there's no need to get a bank lender involved with expensive equipment payments, and all those interest additions.
I'll admit I get antsy sometimes when I have to hold off on a purchase until we have the cash in the bank to pay for it. But by doing so we're eliminating any additional interest payments on those things.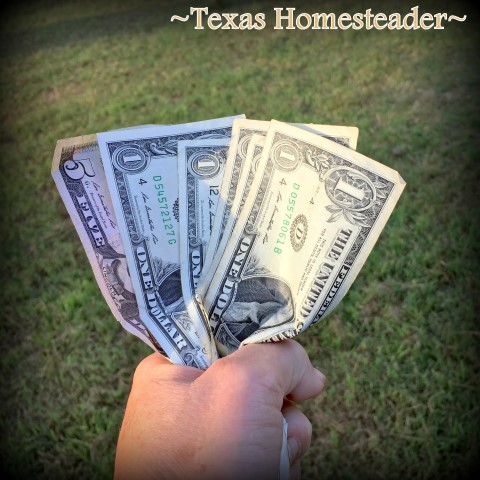 Those interest payments are not adding to our monthly income requirement because interest expense is NOT THERE.
Money

not spent

is even more important to our financial security than money saved.
Especially in this case since it never makes sense to me to pay for something I never wanted in the first place (interest).
LITTLE SAVINGS TURN INTO BIG SAVINGS :
RancherMan is great at price comparisons. And he's especially careful to thoroughly research all of our monthly obligations. This step is doubly important since those expenses will be paid over & over again.
He's spent hours honing down the least expensive cell phone plan or the most effective and economical health insurance plan.
There's been tireless research for the most reliable and lowest cost electric company, and much more.
Because of his extensive research each of those obligations slices just a little bit less of our monthly income requirement than it normally would. Stack them all together and there's a real monthly savings here!
And check this out! Once when we tried to cancel a service on our cell plan that we weren't using the salesman said "Yeah, but it's ONLY $5 each month, it's probably not worth canceling".
OK the most important point is that we weren't USING that $5 item! So it was money spent for nothing to start with.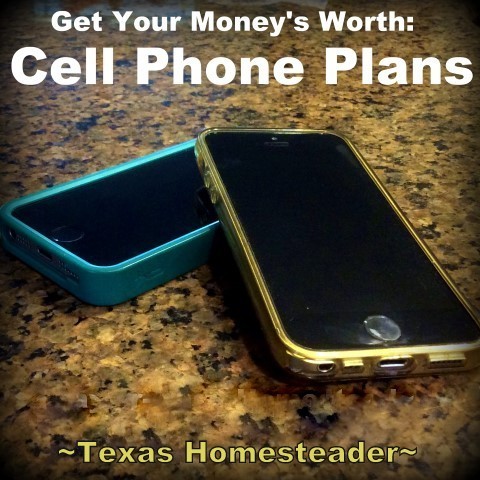 Secondly by losing that tiny $5 monthly charge (plus taxes) we were saving over $60 a year.
The lesson here – and it's important – is that

small things repeated over & over again add up to bigger things, whether it's saving or spending.
REPAIR INSTEAD OF REPLACE :
RancherMan is also very good at repairing things. We don't throw away that whatsit because it quit working. I've lost count of the number of things he's repaired!
He's replaced cords and thermostats on our vintage percolator coffee pot.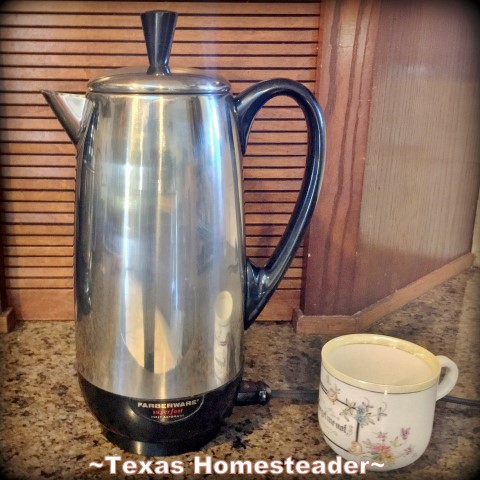 Plus he's repaired many of our larger appliances over the years.
And once when the Apple "genius" said it couldn't be done, RancherMan took our Mac computer home & repaired it himself. (Who's the GENIUS now??)
Heck he even replaced a defective gas tank on our tractor! The gas tank was under warranty but they wanted us to pay for installation labor. Pffft!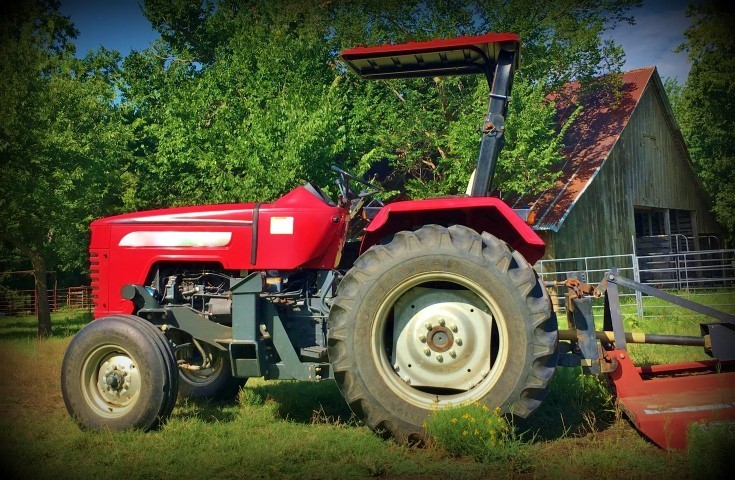 When something quits working around the Homestead it's often RancherMan to the rescue. This makes a pretty dramatic impact on the level of income that's required to allow us to live & work here.
And since we've purchased quality to begin with, repair parts are often found easily. That's because they're usually from a high-quality name.
By repairing items instead of replacing we've saved literally thousands of dollars over the years.
But it's a mindset – you have to think REPAIR first when the need arises instead of instinctively grabbing that credit card & going shopping for a replacement.
BUY USED WHEN POSSIBLE:
Now we've focused so far on NOT buying things but ya know, sometimes things just need to be bought.
When we have to buy we always first consider buying used. Although to be perfectly honest, for me this is mostly for environmental impact. But it packs a nice little financial punch as well.
We've used thrift stores to purchase clothes, dishes and even my beloved mirror that RancherMan further embellished with old weathered wood from our 1880's barn.
Then we used that same old wood when we made a unique weathered barnwood headboard and also a nice Photo Wall Feature for our guest bedroom.
When you think outside the box for your purchases it's easy to save bunches.
Large Reclaimed Barn wood Mirror
Take that mirror for instance – I wanted a large mirror in our dining room. Of course we could have just bought a large mirror in the rustic weathered-wood style I love. But it cost almost $400 dollars!
But by purchasing this inexpensive used mirror at a thrift store for less than $10 & having RancherMan embellish it with repurposed wood saved from our very own beloved homestead barn, I've gotten a large mirror that is beautiful, functional and JUST what I wanted for very little money.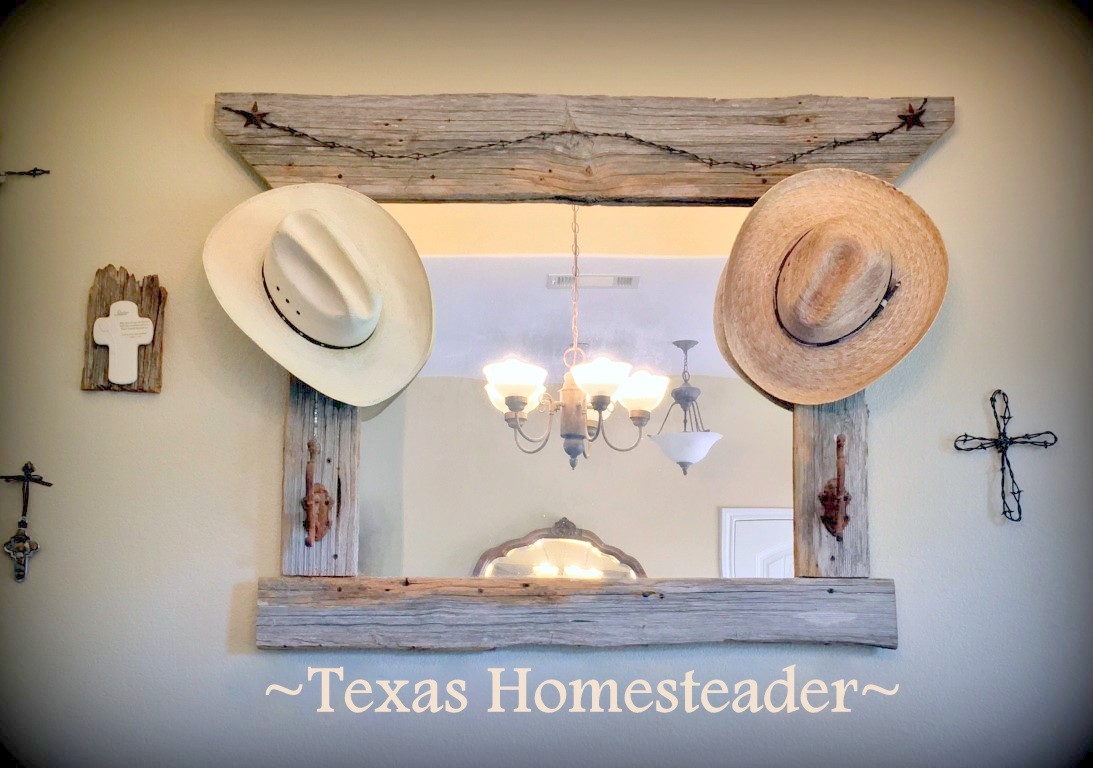 BUY ONLY HIGHER QUALITY ITEMS :
When we do have to buy we make sure to buy high quality.
It's not a cheaper price if you pay less for a flimsy product that won't perform well and will need to be replaced much too soon.
When we're comparing two items for potential purchase, price isn't the first thing we consider.
We're looking at customer satisfaction for that item first. Then item features, manufacturer reputation and FINALLY price.
Each and every purchase we make is researched thoroughly for quality, longevity and affordability. RancherMan is the king of research. He makes sure our money is well spent.
OK there are still LOTS of ways you can easily and painlessly save money to keep your income requirements low. You can finish the 2-part series by reading part 2 here:
~TxH~
Links In This Post:
Other Frugal Tips
…and many MORE!


C'mon by & sit a spell! Come hang out at our Facebook Page. It's like sitting in a front porch rocker with a glass of cold iced tea. Lots of good folks sharing! You can also follow along on Pinterest, Twitter or Instagram.
If you'd like to receive an email each time a new blog post goes live it's EASY to
subscribe to our blog
Save
Save
Save
Save