by Texas Homesteader ~
Quick Cash For When Times Get Tough. Whether it's unexpected expenses for illness or just monthly income shortage, money is tight for many. You may be wondering what type of side gigs you can do to get a quick little cash infusion to help bridge the gap. Here are a few ideas you may or may not have thought of to earn a little extra money fast.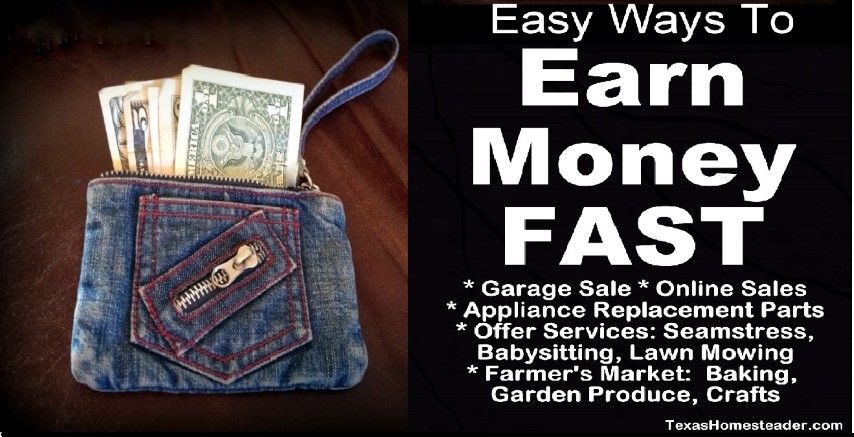 Pinching Pennies In An Emergency
I've written many articles about how to tighten the belt when unexpected emergencies pop up.
I encourage you to read as much as you can about ways to tread lightly with your money. A whole list of money-saving articles are listed at the bottom of this post.
But today I'm talking about ways to earn money fast in an emergency. It's easier than you think, and there may be things listed here you'd never even thought of.
What Are Easy Ways To Earn Money Quick
You may have lots of questions about how to quickly & easily raise money quickly.
What kind of things can I sell?

What sites to use to sell online?

What talents can I use to raise money?
There are several easy ways to put cash in your pocket quick. But following are my favorites. They're ways we've successfully earned money fast ourselves.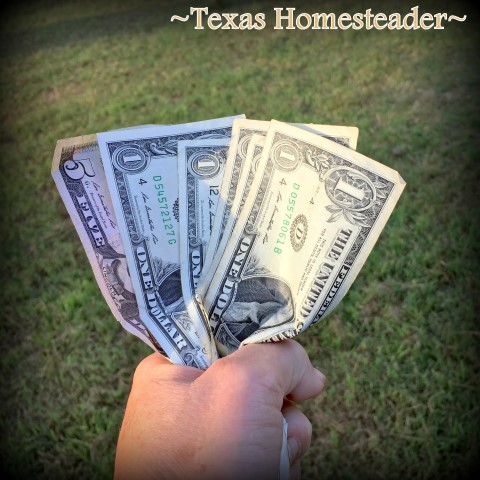 Sell Your Unwanted Items For CASH!
Garage Sale – gather up housewares, old sporting equipment, etc. and have a garage sale. Not only will you declutter your home but get some cash as well.
Better Garage Sale Idea – go in with a couple of neighbors and have a garage sale together. A larger & organized sale attracts more attention and causes more people to stop & shop!
Sell Things Online – even easier than a garage sale. You can sell unused items right from the comfort of your own recliner.
What Online Websites Can I Use To Sell Household Goods?
There are many popular online selling sites, including:
Ebay

– A far-reaching market

Craigslist

– Semi-local buyers and free to list items

Facebook Marketplace

– Great for closer neighborhood buyers and free to list.

Poshmark

– Mostly clothes, shoes, jackets, etc.

Etsy

– Great for artsy, crafty and homemade things among others
And I'm sure there are many other online selling sites out there!
Selling Things Online You May Have Overlooked
Aside from standard selling clothes you no longer wear or unused household items, there are other things to sell online you may not have thought of.
Selling Replacement Parts!
When an appliance breaks, RancherMan often removes the working parts and sells them as replacement parts.
Refrigerator Parts – He disassembled our broken refrigerator and sold the ice maker, door handle, produce bins, racks, user manual, etc. before hauling the refrigerator's metal shell to the metal recycling center for yet more cash.
Bread Maker Parts – When my bread maker finally bit the dust he sold the bread pan and the top cover door.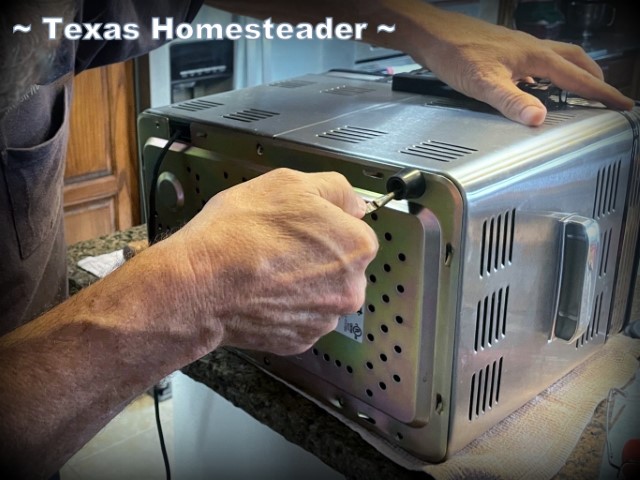 Microwave Parts – When our microwave broke he disassembled the working parts such as the turntable, the microwave door, turntable gear, etc. and sold them.
So when something breaks keep in mind there are probably working parts that are still usable and valuable to someone else.
There are three reasons selling usable parts from an otherwise broken appliance is beneficial:
Good for you – Earn cash fast.
Good for the buyer – Cheaper than replacing the entire appliance or even buying replacement parts from a retail establishment.
Good for the environment – Easily adding value to something that otherwise might just be tossed in the trash along with the non-working parts.
A trifecta win!
Offer Services For Hire
Another way to earn extra cash fast is to use your talents to help someone else. Many people offer their services for hire. Think about talents you might have that others might not.
Sewing or alterations. A good seamstress is a much sought-after service.
Child Care. Either in your home or the child's home.
Yard Mowing. You often need your own lawn-mowing equipment, but sometimes a homeowner will allow you to use theirs.
Tractor Mowing for Pastures. Not everyone owns a tractor or has time to do their own pasture mowing. We see lots of these ads in our rural location!
Can I Sell Eggs To Buy My Chicken's Feed?
We raise chickens each year from about March through October. During that time the hens offer up plenty of eggs for RancherMan & me to enjoy and preserve. But there are many more than we can eat.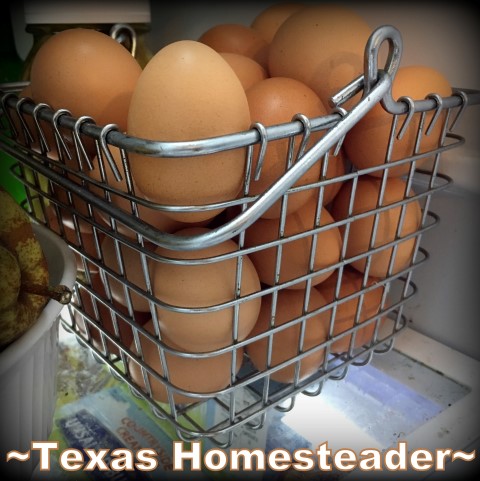 So I sell the excess free-range chicken eggs to pay for what little purchased feed we need to buy on top of the hen's free-ranging diet.
This puts good use to the excess eggs we can't use and also basically results in all of our eggs being free!
Other Ways To Earn Money Fast
I asked for other ideas from our awesome Texas Homesteader Facebook peeps. They offered these income-producing side hustle ideas to earn a few extra bucks:
Andrea said:
"I started selling jelly at a farmer's market. I've also seen people selling homemade bread, pumpkin bread, etc. It's not necessarily quick, but the bread people always sell out fast."
Pamela said:
"My grandson sold lighter pine and fire wood."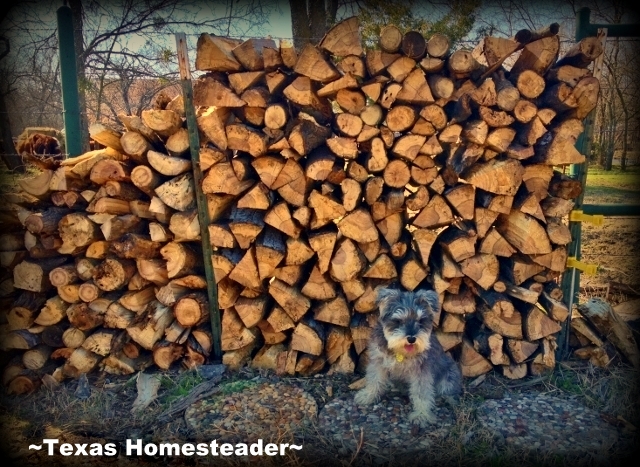 Donna said:
"Selling on marketplace is always good. I have several people who need housecleaning. I also make the best fruitcakes anywhere, and several folks will have them shipped. Those do take some starter capital as I buy the best ingredients."
Renee said:
"Popular right now for people to hire for a one time deep clean to prepare for the holidays."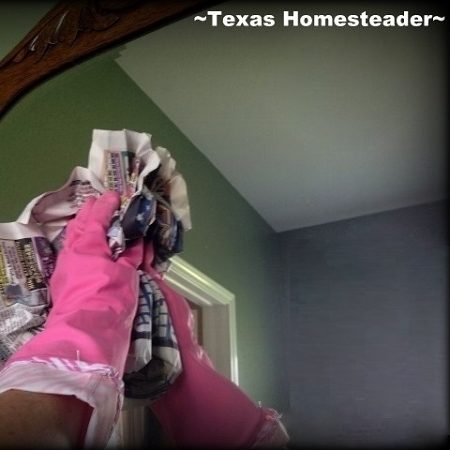 So if money is tight for you right now, these are a few ideas to help you earn a few extra bucks quick. Some you may have thought of, some you may not have even considered.
What are some of your favorite ways not listed here?
~TxH~
This post categorized in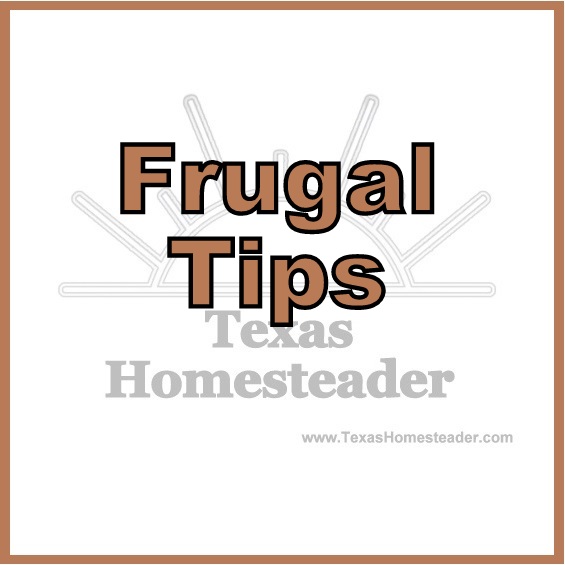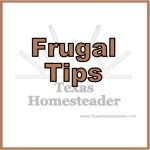 Other Frugal Tips
…and many MORE!


C'mon by & sit a spell! Come hang out at our Facebook Page. It's like sitting in a front porch rocker with a glass of cold iced tea. Lots of good folks sharing! You can also follow along on Pinterest, Twitter or Instagram.
If you'd like to receive an email each time a new blog post goes live it's EASY to
subscribe to our blog
Save