by Texas Homesteader ~

You declutter, but it seems clutter creeps back in silently. See how we easily reduce the clutter and 'visual noise' in our home & then KEEP it decluttered. It's actually very easy *if* you know what to do.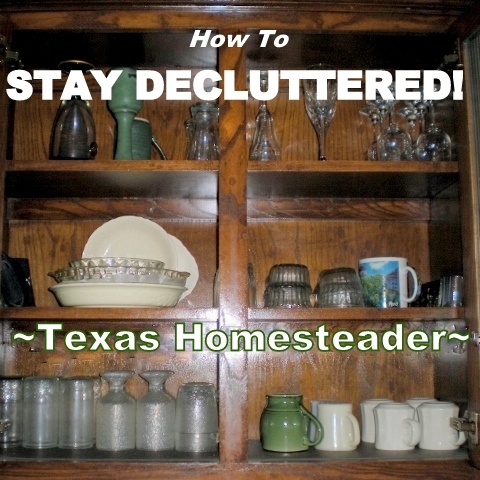 Can You Declutter Your Home For Good?
Decluttering our homes is a constant chore. I mean, you go through and declutter things you no longer need. You bundle them up and take them to your local thrift store.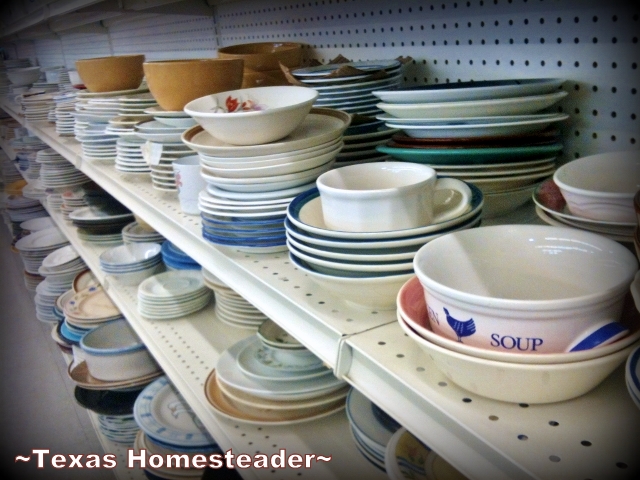 Then you dust off your hands as you pat your back for a job well done. And make no mistake – the job WAS well done.
But have you noticed how clutter seems to creep back into our homes time and time again?
Yeah, us too.
How To Declutter Before Moving
Before we moved here to our Homestead, RancherMan and I cleared our previous home of items we didn't want to move with us.
Things left behind when our children moved out of their childhood home to begin their own lives as adults.
Duplicate items from blending our two households when we got married.
Sentimental things we each held onto for various reasons.
The first cut was pretty easy. Things that once belonged to the kids that they no longer wanted: outta here!
Things that were duplicates: keep the nicer ones and donate the others, etc.
Pickup bed load after load left the house and came back empty. How refreshing!
Kitchen cabinets were cleared of duplicate sizes of casserole dishes, serving platters now way too large for any of our current needs, etc. Everything was so much more orderly. It was like a breath of fresh air, let me tell ya!
Decluttering Household Possessions After Moving
Once we actually moved out here to the Homestead we did yet another declutter. There were things we initially thought should move with us but we decided we could actually do without.
This secondary decluttering mission was helpful. With this round two of decluttering our home became so much less cluttered of things I never used anyway.
I loved it. But now how to keep it decluttered?
How To Reduce Decluttering Frequency
I think one thing for me that has made much difference is by reducing items I purchase.
I simply ask myself this question first: "Is it worth throwing away the whatsit we already have to replace it with this same type of whatsit in a different color?"
Sometimes the answer is yes. But most of the time the answer is NO!
Some of the thoughts that run through my head are: Well, I know these coffee mugs are cute, but where will we store them? Will I need to get rid of the cute coffee mugs I already own to have the space for these new cute coffee mugs?
Or: These sheets are beautiful, but what about the sheets I currently have? Are they ready to be replaced or will this set just add to my already-tight storage space for yet more sheets?
Or even: These towels have a beautiful pattern, but how will I store them?
This thought process significantly cuts down on many impulse items & would-be purchases coming into our home.
Watch For Simple Repairs To Reduce Purchases
It's easy to get caught up in the rush of buying something new instead of making simple repairs.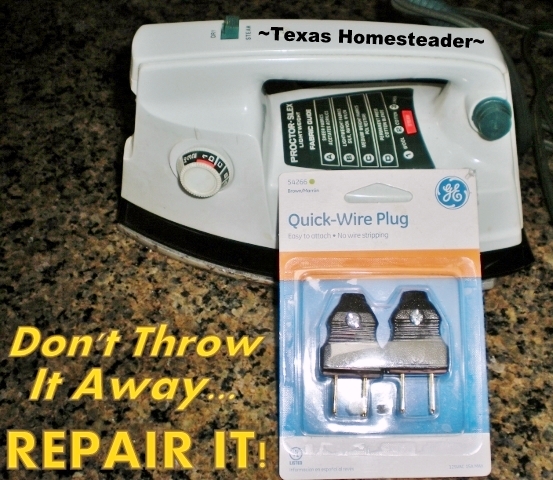 But I've found once you quieten the buy, Buy BUY voices it's just as easy to think it through first.
This thinking has helped reduce clutter of duplicate items as well as being a money saver for us! Good for the environment, good for our budget.
Clothes Closet Decluttering Tip
About once a year I go through my closet and take a good hard look at my clothes.
Typically when my clothes are washed they are rehung on the clothes rod area nearest the closet door. So the things hanging on the other end of the rod haven't been worn in a while.
Sometimes it's a seasonal item or a special-occasion dress that still makes the cut to remain. But oftentimes it's apparently a lesser-loved item.
I'll pull them out of the closet and separate into two stacks:
RAGS: One indicating it has outlived it's useful clothing life and ready to be turned into rags.
DONATE: Another stack to throw into the washer to freshen up the fabric, then fold them nicely and send them off to a thrift store so someone else can love them like I did.
Decluttering Other Areas Of The Home
Once the closet has been decluttered I take a walk around the house for anything else that needs to get outta here on this thrift-store run.
Coat closets and kitchen cabinets are examined. Desk drawers and guest-room closets get looked at too.
I wrote a post about an easy way to Declutter the Utensil Drawer. You can use this same method for any area of your home to simplify your decluttering task.
Tracking Household Donations For Tax Deduction
I make a box of things that will be donated. Then I list all the items placed inside that box on a spreadsheet that I keep for income tax purposes.
I list every item going to the thrift store and apply a fair-market value to each item, along with the date donated and the total value.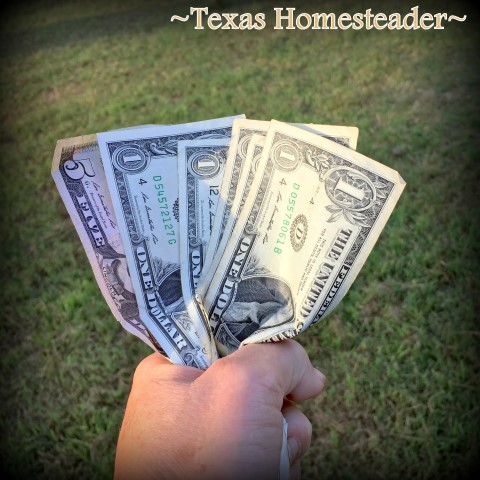 I add to this document any time throughout the year that we make a donation to a charitable thrift store. At the end of the year it's printed out and attached to the thrift-store receipts for our donations.
Now by doing this throughout the year, I've simplified things at tax time. Oh yeah, I really like EASY at tax time!
What about you? How often do you declutter? How do you determine what stays and what goes? Where do you send your still-usable items?
~TxH~
This post categorized in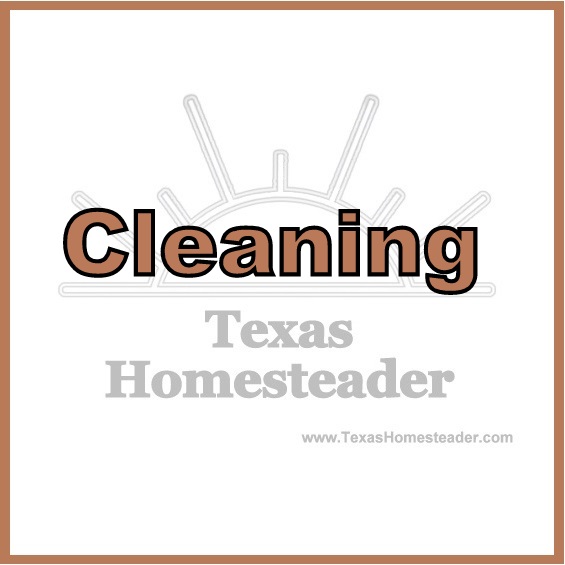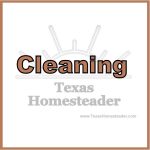 Want To See Our Natural Cleaning Posts?
Laundry
Kitchen Cleaning
General Cleaning
Body Cleaning
Pets
Cleaning Tips
C'mon by & sit a spell! Come hang out at our Facebook Page. It's like sitting in a front porch rocker with a glass of cold iced tea – lots of good folks sharing! You can also follow along on Pinterest, Twitter or Instagram.
If you'd like to receive an email each time a new blog post goes live it's EASY to
Subscribe to our blog!
Save