by Texas Homesteader ~
Cleaning – we've all gotta do it #amiright??!! My favorite cleaner is much simplified from my younger days.
Back then I'd prance down the highly-scented cleaning aisle picking up whichever cleaner spray had the most eye-catching label.
But I recently wrote about how cleaning has become complicated. So my cleaner of choice these days is a repurposed spray bottle with soap & water.
Yep, soap & water! Cheap and effective.
But sometimes when I'm using that cleaning spray and I'm closer to the bottom of the mixture I have a hard time getting it to spray.
I mean, when you tilt that bottle and the spray nozzle attachment doesn't reach all the way into the cleaner, whaddya do?
Oh I'm so glad you asked. Check out this homestead hack, y'all.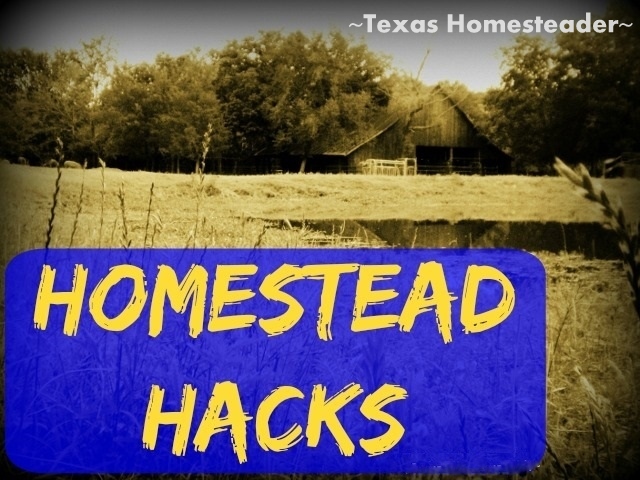 One day as I was spraying my soapy water to clean my sink and having to manipulate the angle I held the bottle to make the spray nozzle reach all the way into the liquid.
I thought there has to be a better way. Hummmm…
I need a way to bring up the liquid level without adding more product. I want to use it all!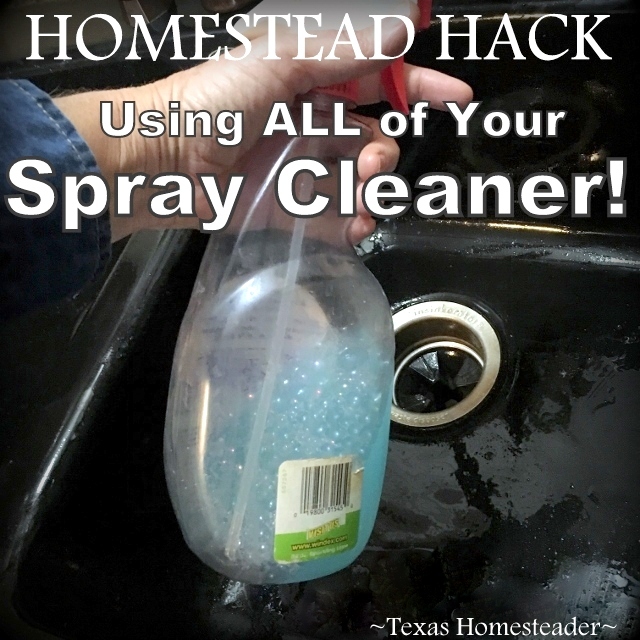 Marbles To The Rescue!
I'VE GOT IT! I'll displace the liquid with a few marbles! This worked great, the marbles brought the soapy water mixture level up enough where the nozzle could easily reach.
Plus the marbles helped position to tube toward the center of the bottle too.
Now I'll admit when I first tried this I was a little over-zealous in how many marbles might be needed.
Adding too many marbles just added unnecessarily to the weight of my spray bottle. But I removed the extra marbles and now it works perfectly for me.
Use Whatcha Got, y'all!
~TxH~
Want To See Our Natural Cleaning Posts?
C'mon by & sit a spell! Come hang out at our Facebook Page. It's like sitting in a front porch rocker with a glass of cold iced tea – lots of good folks sharing! You can also follow along on Pinterest, Twitter or Instagram.
If you'd like to receive an email each time a new blog post goes live it's EASY to
Subscribe to our blog!
Save
Save