by Texas Homesteader ~
When you need a quick dessert, these baked apple pie tortilla rolls are fast and absolutely delicious.
And here's the kicker – there's no recipe needed. Yep, they're really that easy to make! Check it out.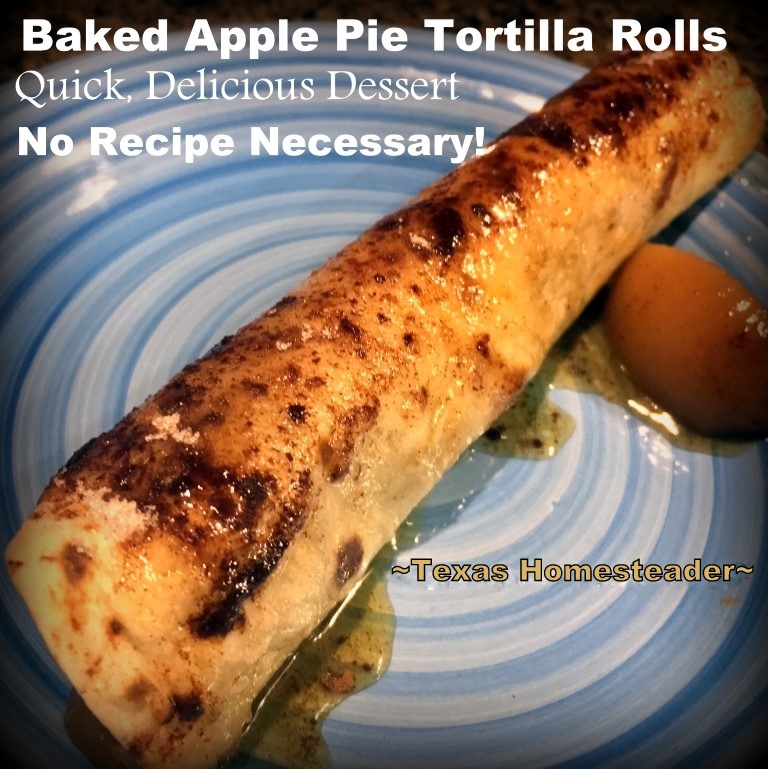 A Simple Meal Deserves Dessert!
Almost all of our meals are cooked from scratch. But sometimes off-the-homestead commitments result in me being unprepared for supper.
However in all honesty since I use the cook-once, eat-twice method of cooking, I almost always have a main dish in the freezer for such occasions. That way a delicious homemade supper can be on the table fast.
And really, isn't that always the goal??
So on this day I served thick charcoal-grilled ham slices, steamed carrots with butter & fresh rosemary and a serving of coleslaw.
The grilled ham slices were simply pulled from the freezer & the steamed carrots were remaining from yesterday's meal and the coleslaw was already in the fridge. So a delicious homemade supper was on the table in a flash.
But when I take so many shortcuts for one meal I typically try to make a dessert for that handsome man of mine to make up for the simple offerings.
But ya know, it doesn't help to make a quick supper if dessert takes lots of time. I still needed a quick dessert option, y'all.
Hey, I know, I'll use some homemade apple pie filling & a few tortillas to make baked apple pie tortilla rolls!
Y'all are not gonna believe how simple this is, yet it's delicious.
Baked Apple Pie Tortilla Rolls – No Recipe Needed!
Here's the most beautiful part – there's really no recipe to follow! The short version:
Roll apple pie filling into flour tortillas
Sprinkle cinnamon & sugar
Drizzle with melted butter
Bake for about 15-20 minutes
Yep, it's really that easy!
But here are more specifics. First I preheated the oven to 350 degrees Fahrenheit. Then I pulled out a jar of my homemade apple pie filling & a few lightly-heated tortillas. Heating them quickly in the microwave made them much easier to roll.
I spooned apple pie filling onto the edge of the tortillas & rolled them up. They were laid in a small baking pan with the seam side down. To top them I sprinkled a little cinnamon/sugar mixture on them.
Then I poured melted butter all over them and baked them uncovered for 15 minutes.
If you want to keep them soft end-to-end you can cover them. But I wanted a little texture to the end of the tortillas. So I left mine uncovered.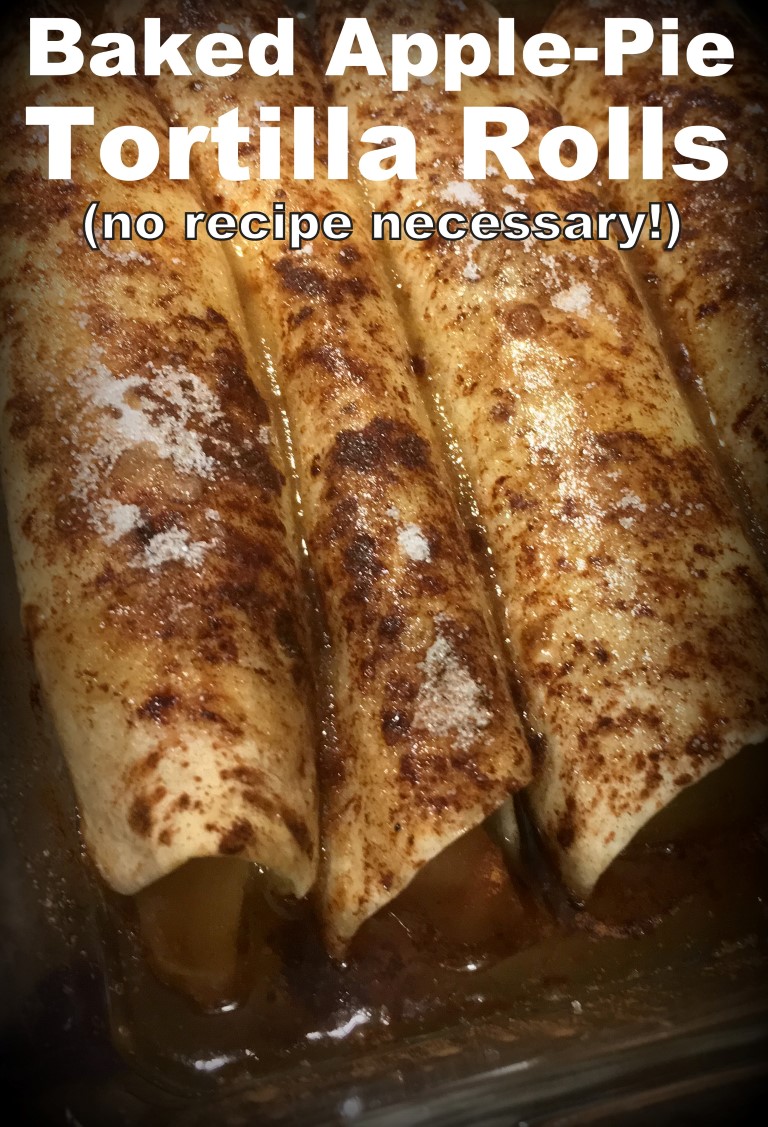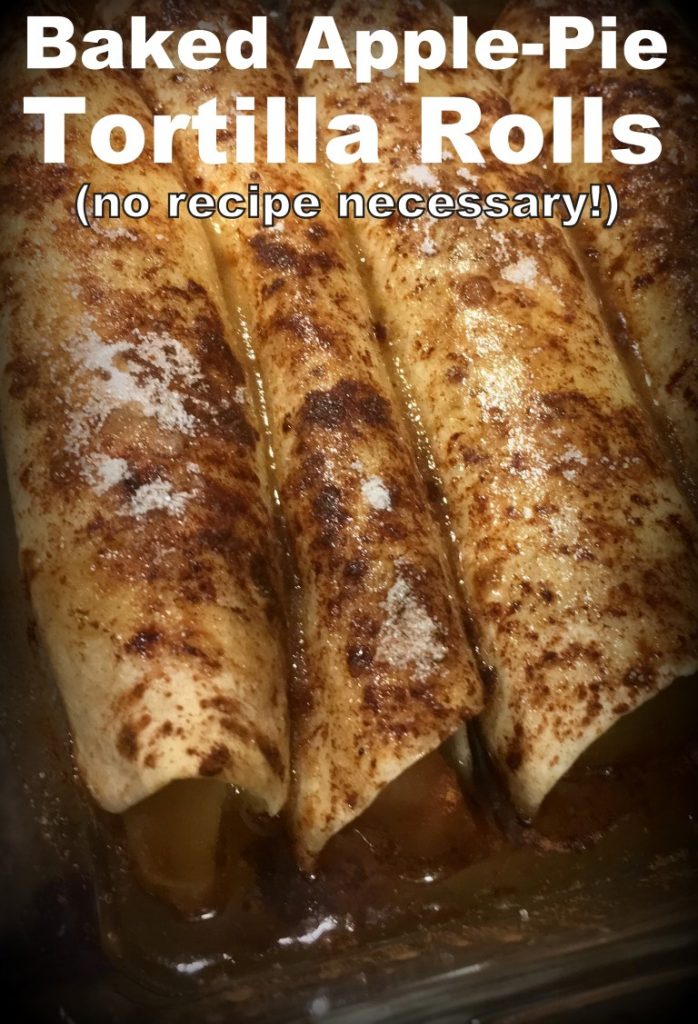 They were really good though. A simple, quick, delicious spur-of-the-moment dessert with no recipe needed.
And c'mon, who wouldn't love that? No pulling out a recipe book or dealing with measuring spoons, several ingredients and such. Just assemble it and bake! Sometimes the simplest things really are the best.
I think they would be even more delicious and certainly company-worthy with an added dollop of cool whip or Homemade Whipped Cream.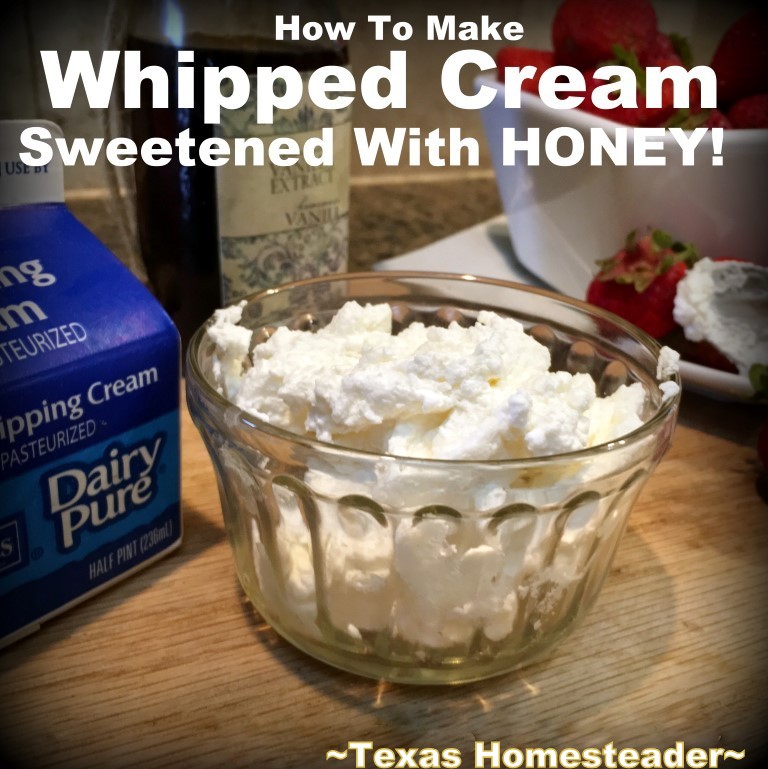 ~TxH~
Other Easy Desserts
Cakes, Pies, Cobblers
Muffins, Breads
Cookies
Puddings
Ice Cream & Other Desserts
Dessert Toppings
Other Delicious Apple Recipes


C'mon by & sit a spell! Come hang out at our Facebook Page . It's like sitting in a front porch rocker with a glass of cold iced tea. There are lots of good folks sharing! And you can also follow along on Pinterest, Twitter or Instagram
If you'd like to receive an email when a new blog post goes live,
subscribe to our Blog!