by Texas Homesteader ~
Almost most of our meals are cooked from scratch. But sometimes off-the-homestead commitments results in me being unprepared for supper.
However in all honesty since I use the cook-once, eat-twice method of cooking, I almost always have a main dish in the freezer for such occasions.
So on this day I served thick charcoal-grilled ham slices, steamed carrots with butter & fresh rosemary and a serving of coleslaw.
The grilled ham slices were simply pulled from the freezer & the steamed carrots were remaining from yesterday's meal and the coleslaw was in the fridge. So a delicious homemade supper was on the table in a flash.
But when I take so many shortcuts for one meal I typically try to make a dessert for that handsome man of mine to make up for the meager offerings.
It doesn't help to make a quick supper if dessert takes lots of time. I still needed a quick dessert option.
Hey, I know, I'll use some homemade apple pie filling & a few tortillas to make baked apple pie tortilla rolls!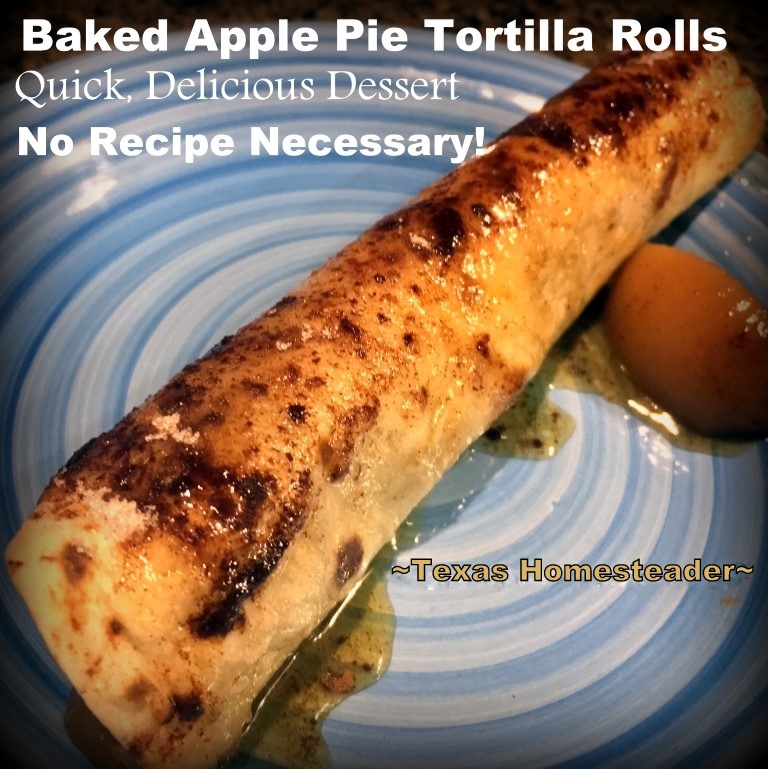 Baked Apple Pie Tortilla Rolls – No Recipe Needed!
Here's the most beautiful part – there's really no recipe to follow! The short version: roll apple pie filling into flour tortillas, drizzle melted butter, sprinkle cinnamon & sugar & bake for about 15-20 minutes.
Yep, it's really that easy.
But here are more specifics. First preheated the oven to 350 degrees Fahrenheit. I pulled out a jar of my homemade apple pie filling & lightly heated a few tortillas to make them smoother to roll.
Then I spooned apple pie filling onto the edge of the tortillas & rolled them up. They were laid in a small baking pan seam-side down and sprinkled with cinnamon/sugar.
Then I poured melted butter all over them and baked them uncovered for 15 minutes. If you want to keep them soft you can cover them. But I wanted a little texture to the tortillas. So I left mine uncovered.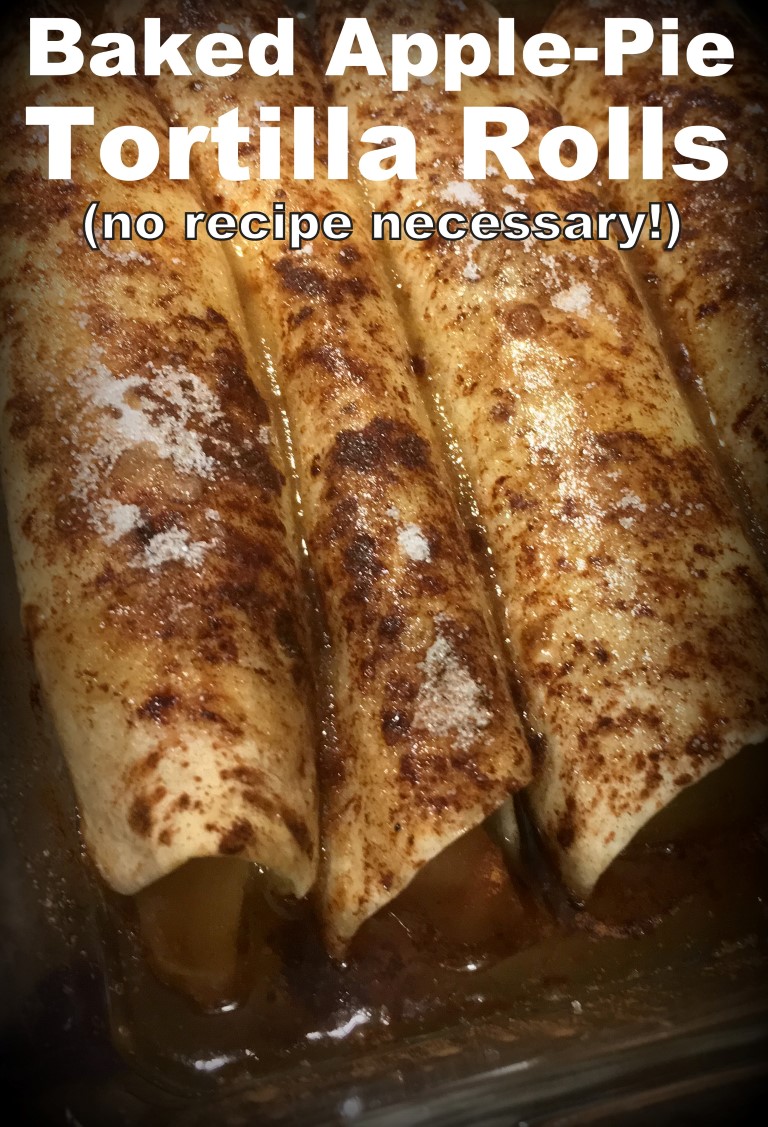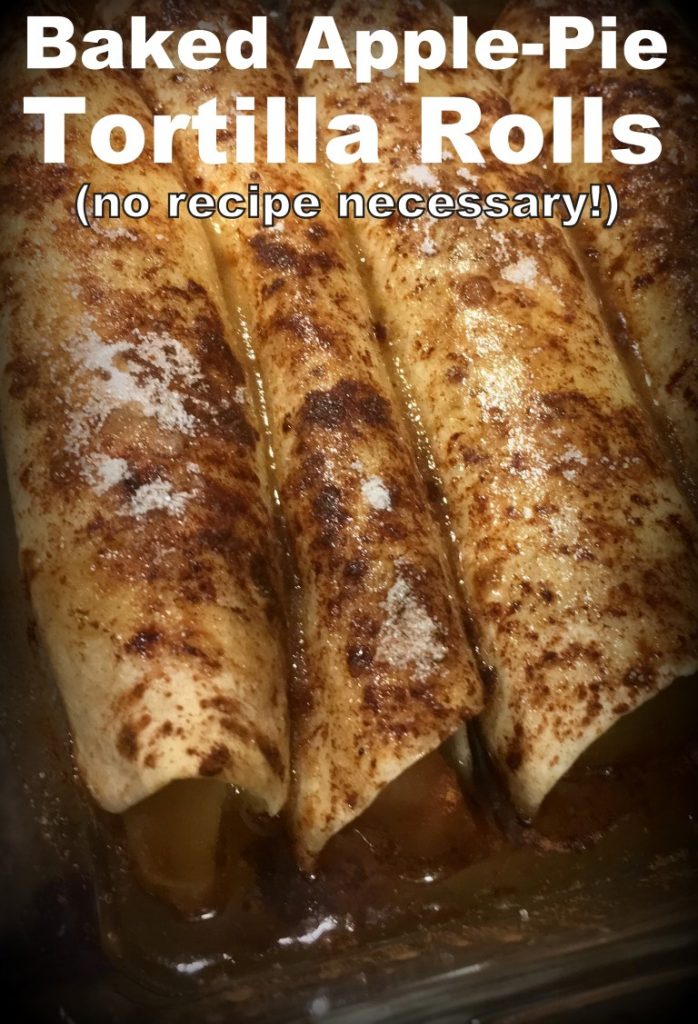 They were really good though. A simple, quick, delicious spur-of-the-moment dessert with no recipe needed.
I think they would be even more delicious and certainly company-worth with an added dollop of cool whip or Homemade Whipped Cream.
~TxH~
Other Easy Desserts
Other Delicious Apple Recipes


C'mon by & sit a spell! Come hang out at our Facebook Page. It's like sitting in a front porch rocker with a glass of cold iced tea. There are lots of good folks sharing!
And you can also follow along on Pinterest, Twitter, Instagram
If you'd like to receive an email when a new blog post goes live,
subscribe to our Blog!