by Texas Homesteader ~
I like to use healthy sugar-free homemade applesauce frozen into popsicle molds to make a cold sweet-treat. It sure is delightful on a hot Texas summer's day!
(Note: Some links in this post will take you to other related articles for further information. But links preceded with * are affiliate links. If you click and buy something I could receive a tiny commission.)
I don't mind offering these frozen treats to my grandchildren as often as they want them. Heck, it's a healthy serving of fruit with no added sugar!
Fresh Apples To Process
My aunt always shares bushels of apples from her tree. Oh how I love them! I'm not sure what variety they are, but they're flavorful, crisp and sweet.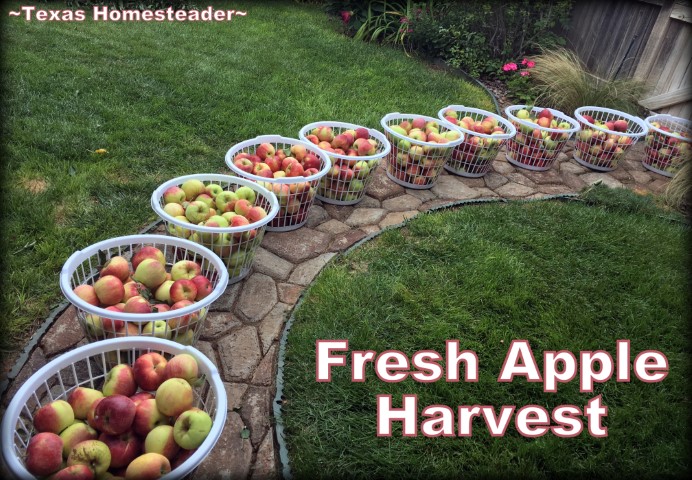 I'll tote all those apples home and get to processing Apple Pie Filling, dried apple slices, Fruit rollups, and much more.
How To Use Imperfect Apples For Applesauce
Many times I'll take the less-than-perfect apples and immediately peel and core them for applesauce. Heck it's so easy, chunk it all in a slow cooker and just let it do its thing.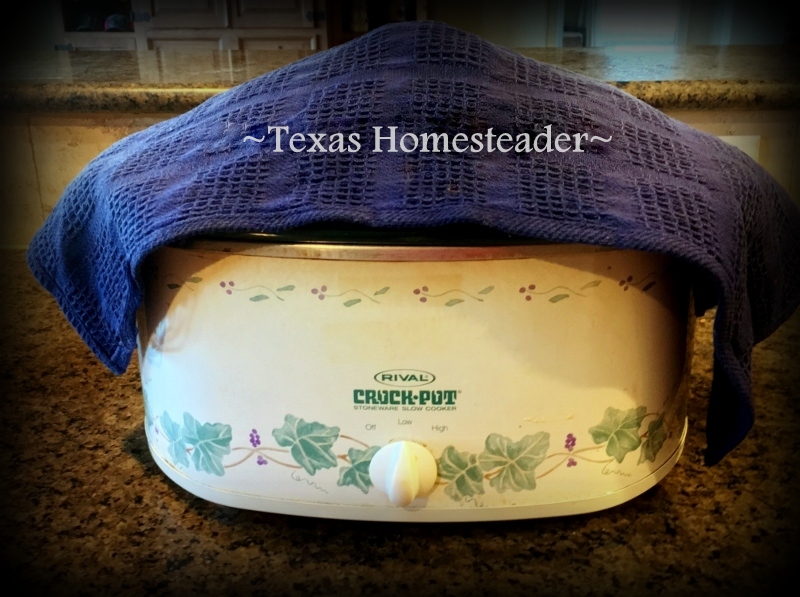 When they're soft I take a stick blender to make it smooth.
There's no need to add sugar, these apples are already sweet. Sometimes I'll add a tiny amount of vanilla.
But what to do with this applesauce?
Many Helpful Applesauce Uses
Oftentimes I'll can the Homemade Applesauce and have it on the shelf as a sweet snack.
Plus I use that canned applesauce as a high-fiber, low-fat replacement for oil in baking sweets too.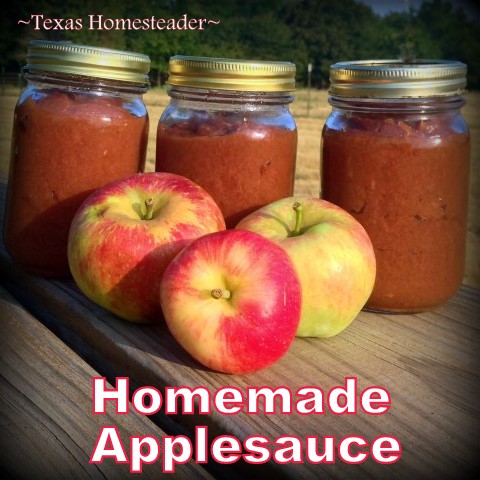 Substituting homemade applesauce for oil in those baked goods is cheaper, lower fat and much lower waste too!
But today I'm taking a stroll down memory lane…
Homemade Popsicles You Feel Good About Serving To The Kids
You see, when our kids were little they loved popsicles. And of course I enjoyed giving them popsicles too. But, you know… so much sugar! I knew it wasn't good to allow them unlimited access to that kind of treat.
So I bought a popsicle mold and poured plain applesauce into them and froze them solid.
But even frozen, the applesauce popsicles don't freeze into a hard block of ice. They're firm yet soft enough to bite into.
So they were a sweet treat that I felt good about serving. To make them sound more exciting to the kids I called them 'Apple Sticks'.
If I was cooking supper and they were too hungry to wait, I'd offer them an apple stick. I didn't mind them having it, and I wasn't worried it would ruin their appetite. So the kids always knew they could ask for one.
I knew it was simply a fruit serving. But the kids really thought they were getting away with something by having treats before supper. That made it even that much more enjoyable for them.
I knew it was just a healthy addition to the meal they would enjoy later. Mom Power!
Healthy, Cold Refreshment: Frozen Applesauce
Fast forward to today. My little ones are grown now with kids of their own. But I'm still making apple sticks. And today I'll use my homemade applesauce to make them too.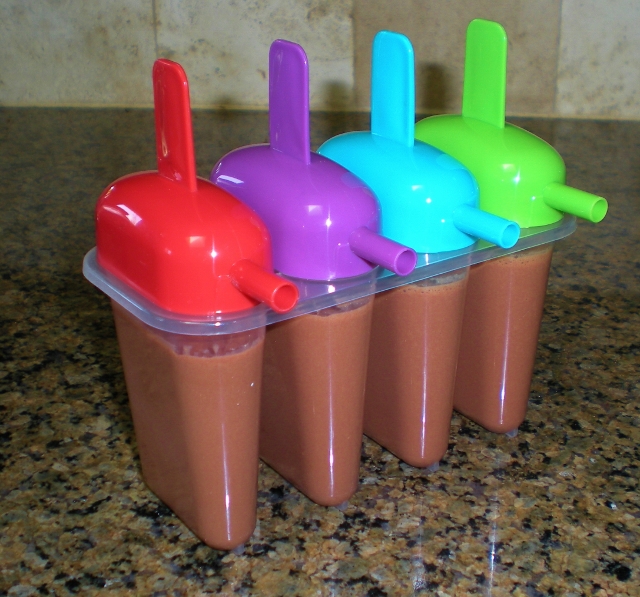 I simply pour the applesauce into the molds and pop them into the freezer until they're frozen.
How To Make Popsicles Without A Mold?
You can easily *Buy Popsicle Molds. But you don't have to.
As long as you have *Popsicle Sticks you can #UseWhatchaGot to make popsicles!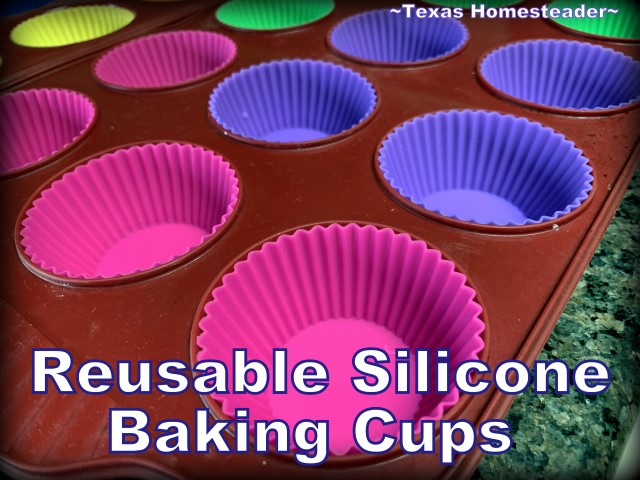 See what I mean? A frozen sweet treat need not be expensive nor require specialty popsicle products. There are lots of options!
Cool Treats On A Hot Summer Day
Since RancherMan & I do most of our chores outside during these hot, sticky days of summer, it's a pleasure to sit in the porch swing and rest & cool off a bit.
And maybe enjoy a sweet icy treat. Apple Sticks!
~TxH~
This post categorized in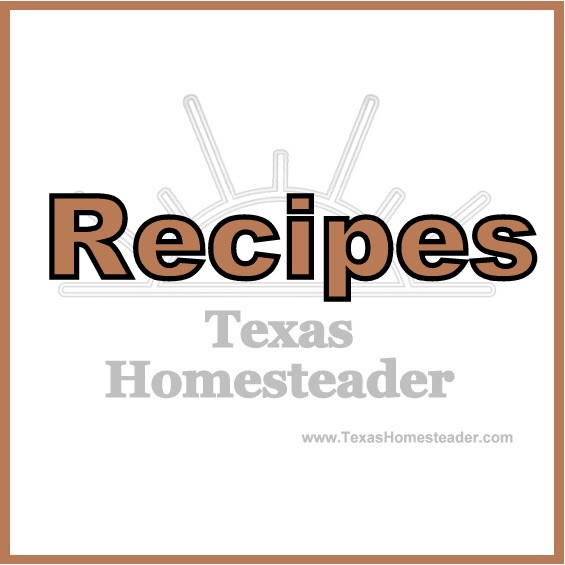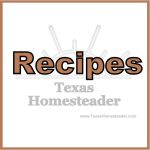 Delicious Apple Recipes
Snacks We Love
~ ~ ~ ~ ~ ~ ~ ~ ~ ~ ~ ~ ~ ~ ~ ~


C'mon by & sit a spell! Come hang out at our Facebook Page. It's like sitting in a front porch rocker with a glass of cold iced tea – lots of good folks sharing! You can also follow along on Pinterest, Twitter or Instagram.
If you'd like to receive an email each time a new blog post goes live it's EASY to
Subscribe to our blog!