By Texas Homesteader ~
Vanilla wafers. You know the ones, those small golden cookies that everyone uses when they make banana pudding. This vanilla wafer cookie recipe is simple and the cookies bake up fast. They're lightly crisp and slightly chewy, and very buttery!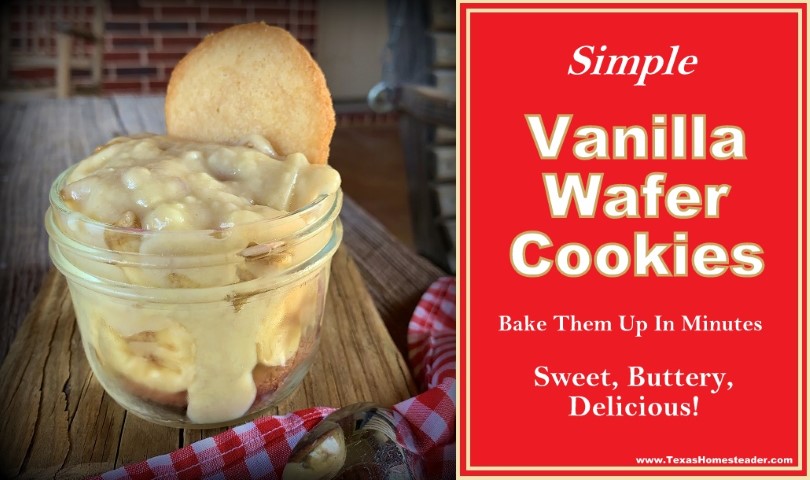 (Note: Some links in this post will take you to other related articles for further information. But links preceded with * are affiliate links. If you click and buy something I could receive a tiny commission.)
Vanilla wafers are delicious, but other than when eating banana pudding I'd never really given them much thought.
I'd invited my parents over to join us for supper. Dad loves when I make dessert so I almost always do when they join us for a meal. This time I'd decided to make banana pudding.
As I was making my grocery list for the meal, I paused when I added vanilla wafers to the list. I mean, how hard could they really be to bake up fresh? As it turns out, not hard at all!
Rethinking Buying Vanilla Wafers
Now I suppose that box of wafers wouldn't cost much money. But on top of keeping our Homestead on a pretty tight budget, I'm an eco-girl. (and maybe more-so even!) I try to reduce trash coming into our home whenever possible. PREcycling, bebe!
And with these vanilla wafer cookies? Well I think I should put my money where my mouth is (see what I did there…???)
So I went searching online for a recipe. One that would be easy and delicious enough to add to this website. (which I admit, I full-on use as my own online cookbook, y'all!)
By the way, I've listed other favorite desserts at the bottom of this page, so be sure to check them out.
But for now, back to those cookies.
Searching For NON-Finicky Vanilla Wafer Recipe
The first few recipes I stumbled upon seemed a little, I dunno, fussy? Separated egg whites? Powdered sugar? Piping bags?
Oh no, that's not the way I roll, y'all. I want something that tastes delicious but is still EASY in the kitchen. You too? Read on, dear friends.
In all my searching I found myself at a website I frequent often, allrecipes.com. There I found a basic vanilla wafer cookie recipe that had simple ingredients. That's the one for me!
Simple Vanilla Wafer Cookie Ingredients
The ingredients for these vanilla wafer cookies are straightforward too:
Softened butter,

All purpose flour,

Granulated sugar,

One egg,

Baking powder,

Vanilla extract.
So in no time I was busy in the kitchen making those homemade vanilla wafers. I'm very happy to say it was super-duper easy!
How To Make Vanilla Wafer Cookie Batter
First I used my KitchenAid mixer to cream the softened butter and sugar together. Then I added the vanilla extract and the egg, blending again.
In a separate bowl I mixed the flour and baking powder and salt. Then I lightly folded the two mixtures together.
I folded it all together just until it was blended. In mere minutes it was time to make cookies!
Can You Use A Cookie Scoop For Vanilla Wafer Cookies?
A *Cookie Scoop is the easiest way to measure out cookie dough. And it absolutely works well with vanilla wafer cookies.
For forming these cookies I used my smallest cookie scoop I had, I believe it measured about a tablespoon of batter for each cookie.
It took me two baking sheets to hold all the cookies, and some cookies had to be placed close enough together on the baking sheet that they spread as they baked & ended up touching each other.
You want to try to get them about 2" apart from each other because they will spread as they bake. In my case, I'll be using the few baked-together cookies for my taste-tester RancherMan. He doesn't mind at all!
Using my approximately tablespoon-sized scoop, this recipe made 36 cookies. I'll use some for my banana pudding and some will be crushed to sprinkle on top – just for looks. The rest will go for cookie treats for RancherMan & myself.
Vanilla Wafer Cookies Coming Out Of The Oven
As I was pulling the trays of cookies from the oven RancherMan, having the sweet tooth that he does, was hovering around the cooling racks.
He had to sneak one, you know, just to make sure they were ok.
Oh Yeah! He exclaimed. These are GOOD!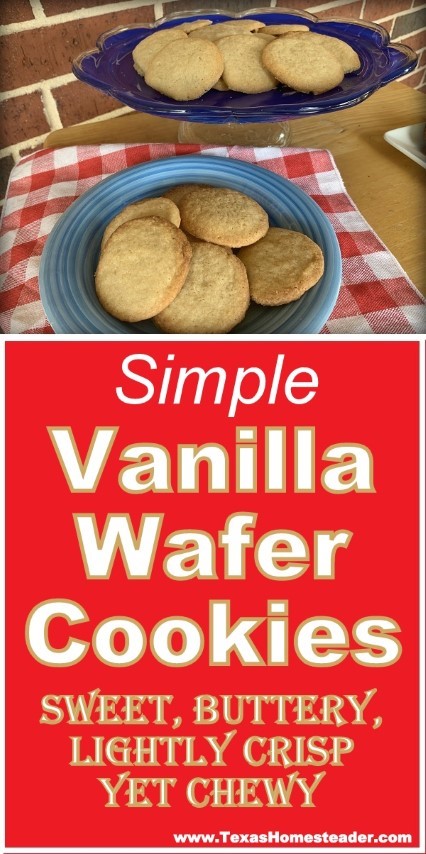 The resulting cookies were larger than the vanilla wafers I'd always purchased in the store – about 2" across. I suppose you could use a teaspoon to measure out the cookie dough instead of my tablespoon-sized scoop.
Using Larger Vanilla Wafer Cookies
But as it turned out, these larger cookies fit perfectly on the bottom of my wide-mouth half-pint jelly canning jar which I was using as dessert serving bowls.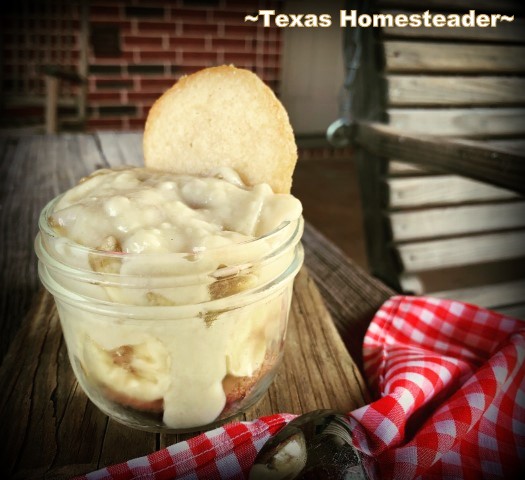 When I served up my Homemade Banana Pudding I put a cookie on bottom, layered on sliced bananas, then added pudding to the top. I repeated that layer and then tilted a homemade vanilla wafer cookie on the edge.
Mama always says "presentation is half the meal". And you know mama's always right!
Homemade Vanilla Wafer Cookie Characteristics
These vanilla wafers baked up lightly crisp, but with a slight chewy texture too. RancherMan was fond of the texture difference between these and the harder traditional vanilla wafers.
And as I mentioned, the tablespoon scoop made the cookies larger than traditional vanilla wafers as well. And they spread more than the domed traditional vanilla wafers. This worked in my favor for my banana pudding dessert, as well as having some standard-sized cookies for snacking later.
You could really taste the vanilla and butter in these cookies. So delicious!
I was very pleased with these cookies. They were simple, fast to bake and delicious.
I'll look no further. THIS is the vanilla wafer recipe I've decided to include here in what I lovingly refer to as my
Did you make these Vanilla Wafer Cookies? Please rate the recipe in your comment below!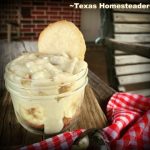 Simple Vanilla Wafer Cookies
You can make the cookies bigger if you'd like, they just won't have as crispy of an outside. We like to add a slice of banana between two cookies, dip them in chocolate, and then freeze them 
Ingredients
Ingredients:
1/2

cup

Butter,

softened (1 stick, or 4 oz)

1

cup

Granulated sugar

1

egg

1

Tblsp

Vanilla extract

1 ⅓

Cups

All-purpose flour

¾

tsp

Baking powder

¼

tsp

Salt
Instructions
Instructions:
Preheat oven to 350 degrees F (175 degrees C).

In a large bowl, cream together the 1/2 cup room-temperature butter and 1 cup sugar until light and fluffy; add 1 egg and 1 tablespoon vanilla extract, mixing thoroughly.

In a separate bowl, combine 1 ⅓ cups flour, ¾ teaspoon baking powder, and ¼ teaspoon salt. Then fold the flour mixture into the butter mixture, just until blended

Use a small cookie scoop or drop cookies approximately 1 tablespoon at a time about 2 inches apart onto ungreased baking sheets. (I needed two baking sheets for this recipe!)

Bake in the preheated oven until edges of cookies are golden brown, 13 to 15 minutes. Cool cookies on wire racks.
Recipe Notes
NOTE: Using my 1 Tablespoon cookie scoop netted 36 approximately 2" cookies from this recipe. You can use a smaller 1 teaspoon cookie scoop to get more numerous yet smaller vanilla wafer cookies.
~TxH~
This post categorized in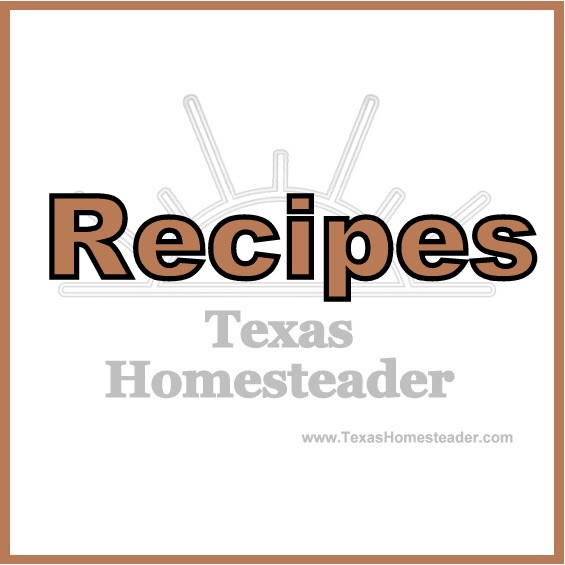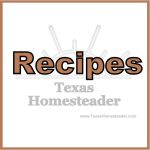 Other Easy Desserts


C'mon by & sit a spell! Come hang out at our Facebook Page . It's like sitting in a front porch rocker with a glass of cold iced tea. There are lots of good folks sharing! And you can also follow along on Pinterest, Twitter or Instagram
If you'd like to receive an email when a new blog post goes live,
subscribe to our Blog!