by Texas Homesteader ~
Baking soda is great for cleaning, reducing odors & it's a mild abrasive as well. But there are even some cosmetic uses too!
Here are some of my favorite ways to use baking soda.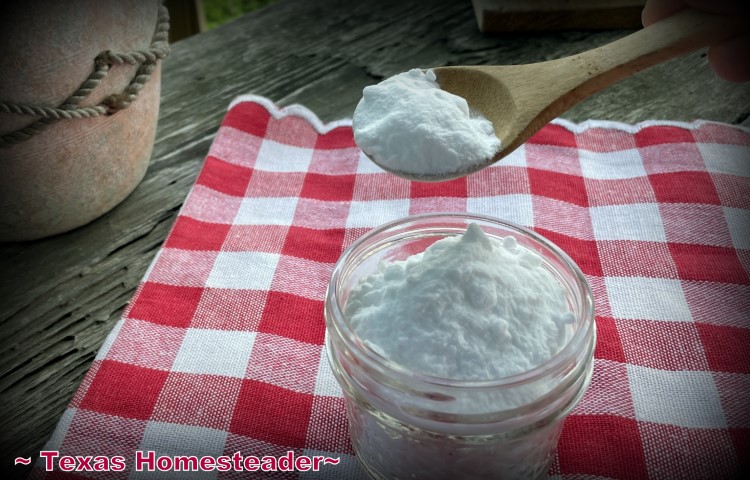 I have a pretty extensive list at the bottom of this post listing my favorite cleaning posts. I encourage you to check it out, y'all, or click the button below for ALL our cleaning posts: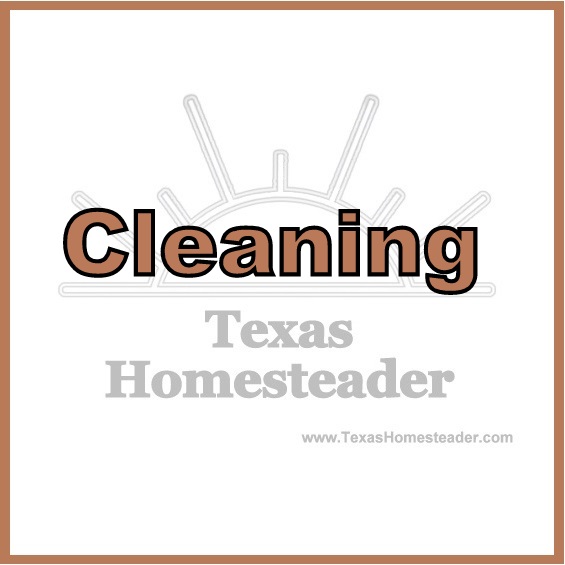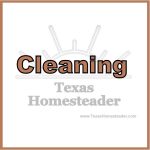 You'll find the various easy ways I'm able to keep things here at our Homestead tidy.
Baking Soda As A Cleaner
But what about baking soda? Almost everyone has baking soda in their kitchen for use with cooking. And most people also know it's very helpful with deodorizing too.
But baking soda is used pretty heavily at our Homestead for many other uses.
Scrubbing burnt-on food,
Cleaning kitchen sink,
Scrubbing bathroom shower, sink & toilet,
Brushing teeth,
Exfoliating Skin,
Washing hair,
Cleaning the dog!
By using this one product for so many uses I'm able to clean my teeth or my coffee mug with the very same product I use to bake bread or scrub the toilets.
CRAZY, right??!
Baking Soda Scrubbing Powder In The Kitchen
The kitchen is where my baking soda really shines, y'all!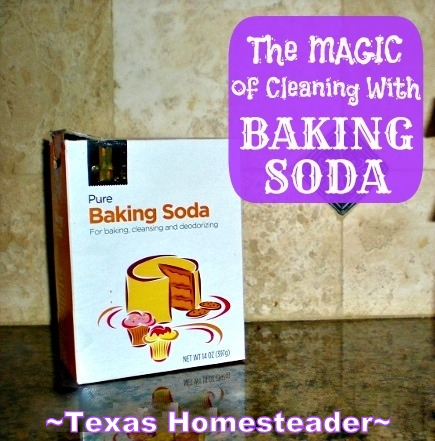 Other than the obvious use of baking, I use baking soda in other important ways in the kitchen.
Its powerful scrubbing action simplifies my cleaning tasks with pure, non-toxic ease.
Cleaning Coffee Stains With Baking Soda
Sometimes I need to scrub out the coffee stains in my coffee mug. It's an easy fix.
I have a small shaker of baking soda that I keep in the drawer next to my sink.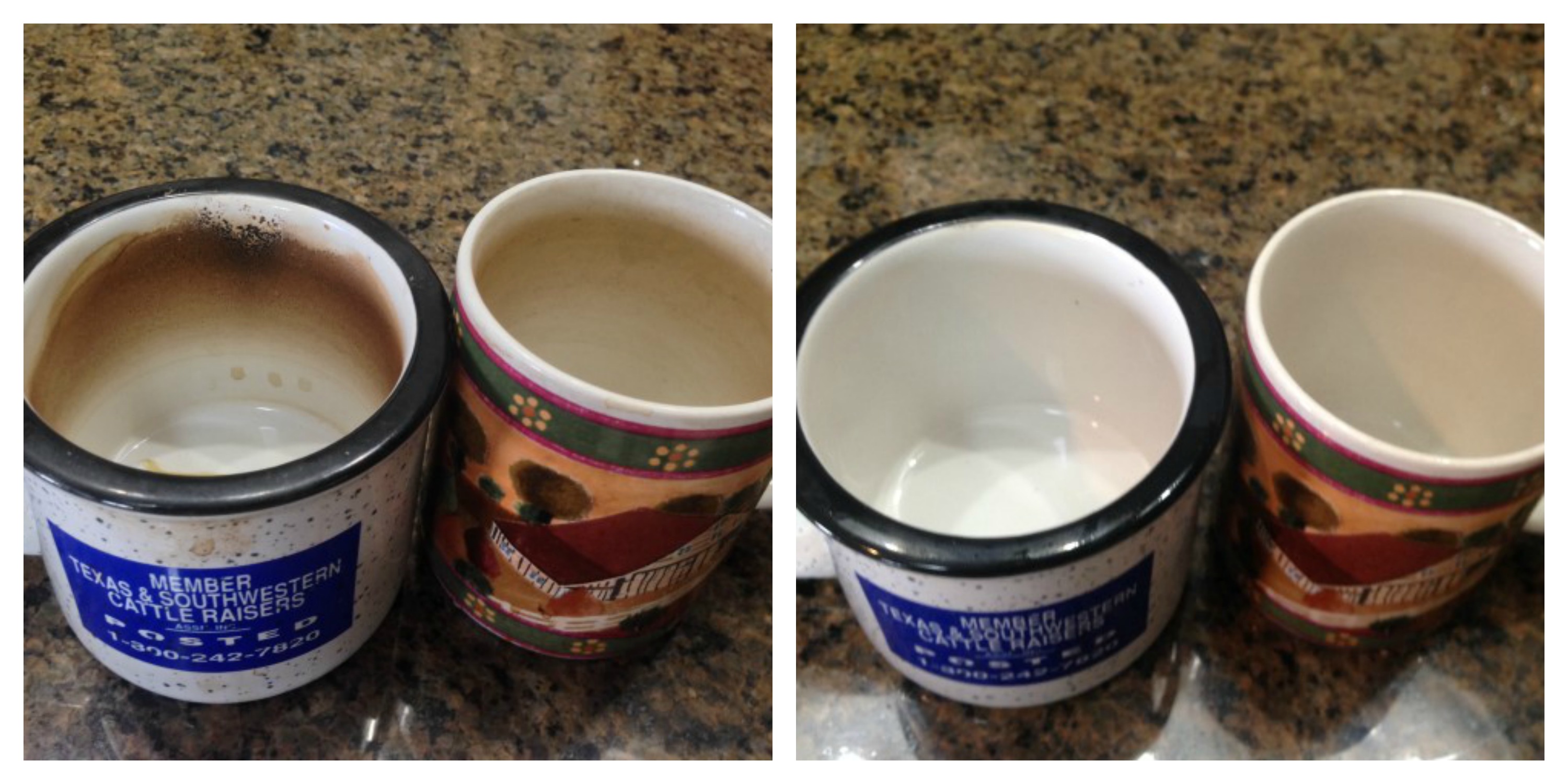 When coffee stains begin to form I simply wet the mug, sprinkle a little baking soda on my sponge and in a snap my coffee mug is sparkling white again.
Clean mug – no chemicals. Magic!
Scrubbing Pots & Pans With Baking Soda
I also use baking soda for cleaning various kitchen surfaces. It's a mild abrasive so if you're scrubbing burnt-on food from your favorite pan, baking soda is a cheap & non-toxic way to get a little more elbow grease in!
Just wet the pan and sprinkle some baking soda on a dish scrubbie and usually that burnt-on mess is gone pretty quickly.
I'm even able to grow my own Luffa Dish Scrubber so you don't get any more non-toxic than that, y'all!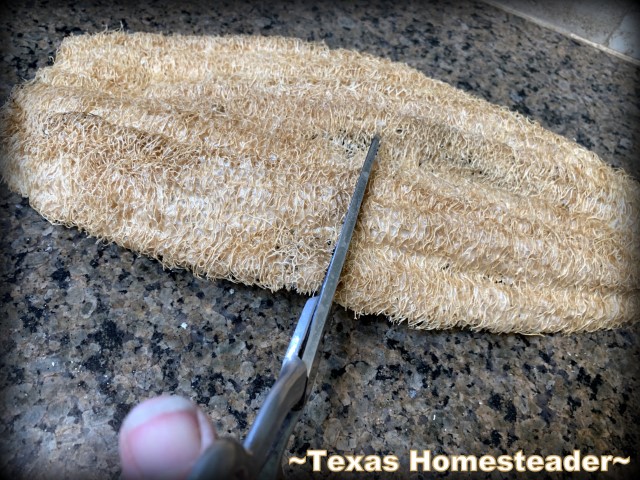 Baking Soda Cleaning in the Bathroom
And baking soda is not just for the kitchen, I use it for cleaning other rooms in our home as well.
It's so helpful for cleaning bathroom surfaces so I have another shaker bottle that I store in the bathroom for just this purpose.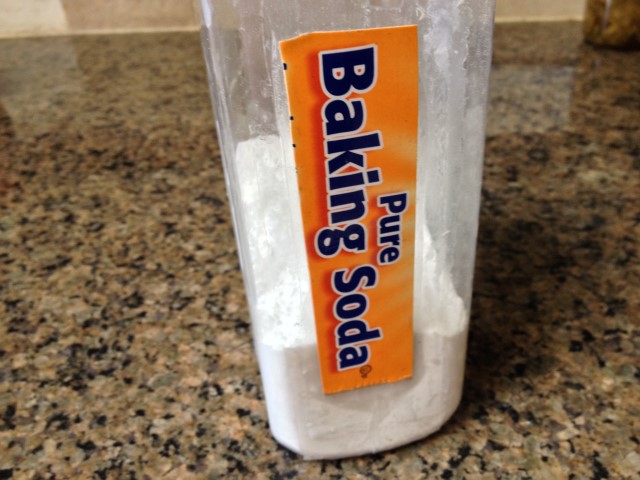 When cleaning my shower doors I use a vinegar spray first to loosen up any soap scum.
After the vinegar spray has been left on the doors for about 30 minutes I sprinkle a little baking soda on my cleaning sponge and respray the bathroom doors with vinegar, using my sponge to scrub the soap scum away.
Then after a quick rinse – sparkling shower doors, very little effort…
I really like very little effort when it comes to cleaning, how about you?
I also use it in our claw foot tub in the same way. It's really good at scouring away soap scum and leaving surfaces clean.
With a quick scrub & rinse the tub is sparkling white.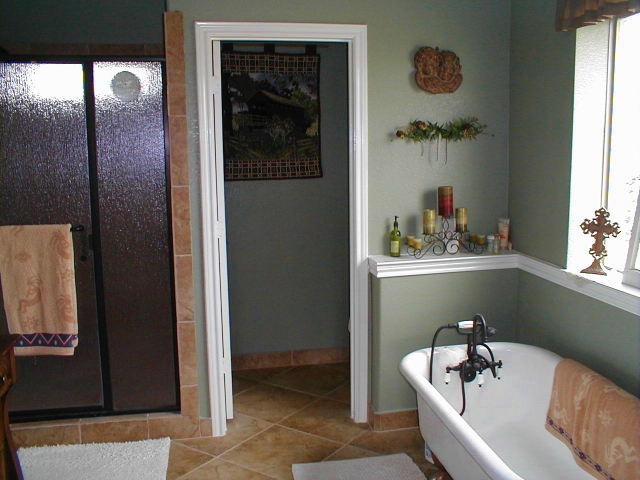 Of course that same scrubability (is that even a word??) comes in handy when cleaning the toilet too.
I sprinkle some baking soda into the bowl and use my toilet brush to clean the toilet bowl to a sparkling shine.
Why would I buy a specialty product to do what baking soda does for less money & less waste?
Baking Soda With Toothpaste
But what about other cleaning uses?
Well I've already mentioned that I drink coffee. LOTS of coffee. My dentist has told me it's perfectly safe to use baking soda to help clean coffee stains from my teeth provided I do so very gently and not too often.
CAREFUL – baking soda can be abrasive!!
Since I'm not a big fan of the taste of baking soda I typically use a very thin film of regular mint-flavored toothpaste along the bristles, wet the brush and sprinkle baking soda on the top for a little extra stain-removing power.
I think one day I may experiment with various ways to flavor the baking soda with essential oils or dried mint. Has anyone done this that can offer any advice?
Baking Soda To Exfoliate Skin Or Wash Hair
I have yet another shaker bottle of baking soda in the shower. Occasionally during my shower I sprinkle a little on my wet hands and use it to exfoliate the skin on my face.
Again – very gently or it's much too abrasive to your skin! You don't want to apply any pressure while exfoliating, just a gentle glide across your skin will do the trick.
I've also used a baking soda / water mixture to wash my hair when we ran out of Soapberry Shampoo. It worked great and after rinsing it out my hair came out clean as a whistle.
But I don't use baking soda exclusively for shampoo as I'm worried it might be a bit too drying – can anyone weigh in here?
Homemade Dog Shampoo Using Baking Soda
Recently we fought with fleas on our mini-Schnauzer Bailey. And in trying to relieve her of the little pests using the popular dishwashing soap method, we inadvertently dried out her skin mightily.
So I decided to make a Gentle Dog Shampoo for her. There are two homemade versions I make. And baking soda is an important ingredient.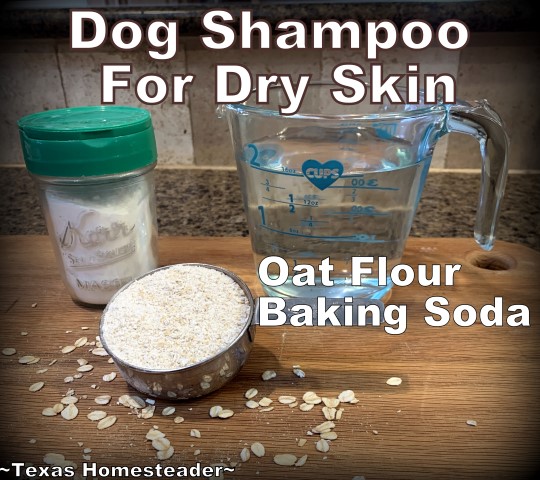 Of course it makes sense though – baking soda is a deodorizer.
Don't you just love when you can whip up these products yourself instead of buying chemical-laden products? Me too!
Baking Soda For Many Cleaning Uses
So how's that for a multipurpose non-toxic cleaner?
All that cleaning in one very inexpensive box. Now that's the kind of economy that really speaks to me!
And the box that baking soda's sold in is compostable as well. So since I'm using repurposed shaker bottles there's not anything going to the landfill for all these products in one, small, inexpensive box.
~TxH~
This post categorized in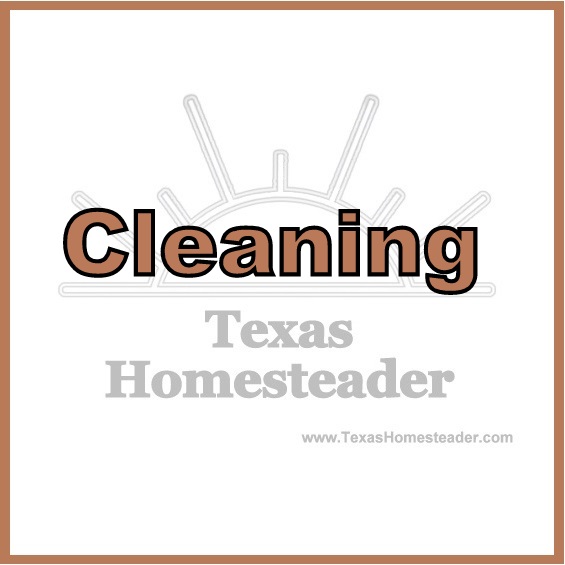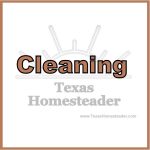 Want To See Our Natural Cleaning Posts?
C'mon by & sit a spell! Come hang out at our Facebook Page. It's like sitting in a front porch rocker with a glass of cold iced tea – lots of good folks sharing! You can also follow along on Pinterest, Twitter or Instagram.
If you'd like to receive an email each time a new blog post goes live it's EASY to
Subscribe to our blog!