by Texas Homesteader
To save our 1880's barn we hired a contractor come shore up the exterior. We originally asked them to remove the the old ragged exterior boards and replace them onto the barn after the repairs were made.
But after removing these old boards and sorting through the ones too far gone for the barn, it was apparent there would be nowhere near enough wood to replace the entire surface. So we had them use new similarly-styled wood planks. We allowed the new wood to age for one year and then we sealed it for protection from the elements. They did an awesome job and our old barn has maintained it's beautiful old look. (If you'd like a virtual tour of this beautiful old barn you can see it here.)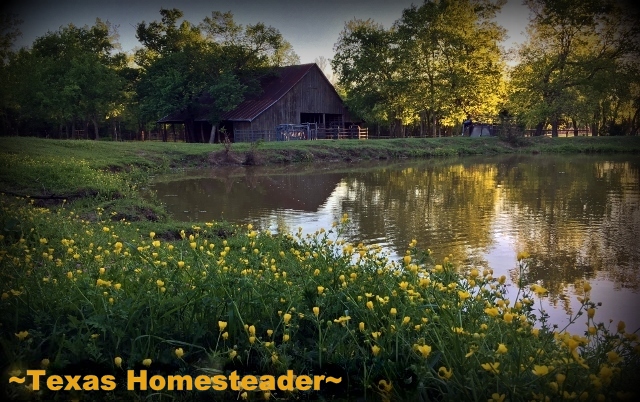 Now what to do with this old barn wood? I wanted each and every plank to be used again somehow. RancherMan made patio side tables, bookends, birdhouses and even a custom-made headboard for our guestroom. And we sold some of the wood for other interesting craft projects.
But my favorite use of this precious wood was my mirror. Here's what we did: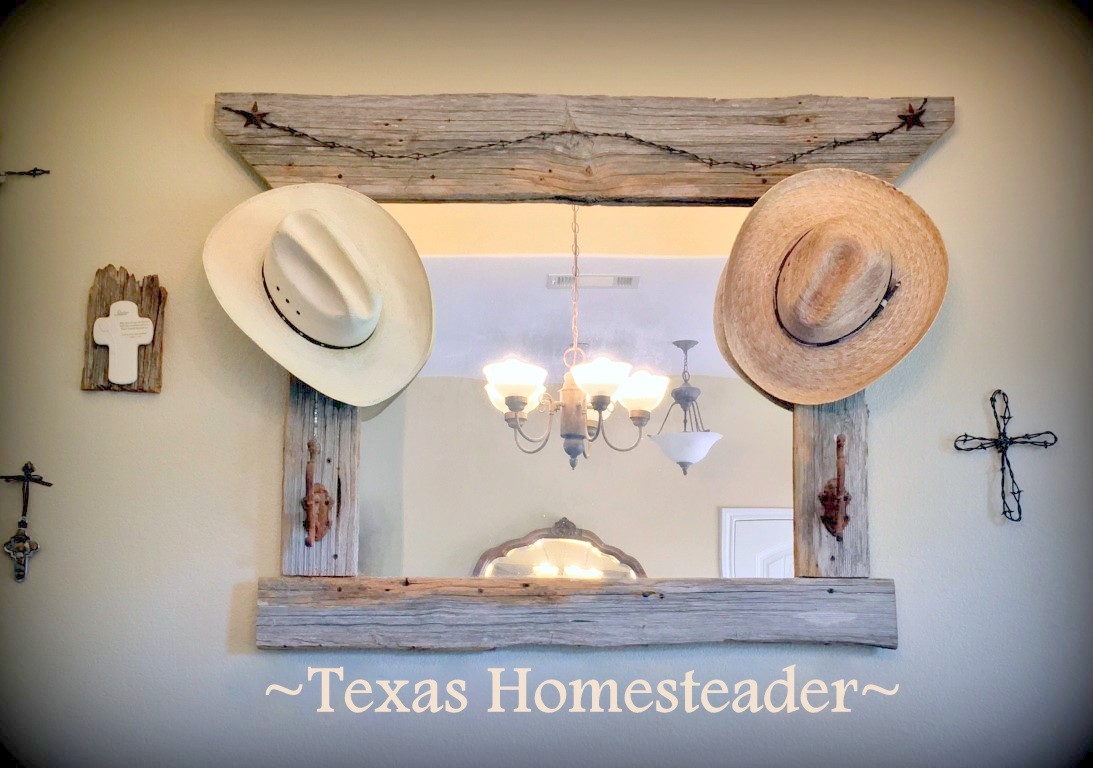 Finding a Large Mirror For Cheap
I wanted a large mirror to not only be beautiful, but also reflect light in our open-floorplan home. (dual purpose, eh??) I wanted that mirror to be styled with some of the old barn wood and the old 1880's barbed wire still found on our Homestead.
But I didn't want to buy the mirror part new. (it's an environmental thing for me) So we scoured thrift stores and garage sales. We finally found a large mirror at Goodwill for about $10. Now this was before I had this little ole blog of mine so I don't have a 'before' picture. But trust me when I say this was a well-worn dresser mirror. The style was very outdated and the frame was beat up pretty badly. Didn't matter, we're about to make it look amazing!
Assembling The Mirror Frame
RancherMan went to work adding the barn-wood frame. We chose pieces of wood that had character, some of them still included the old square nails that I love in the barn's construction. He cut them and attached them to the existing battered mirror frame. Then we found some metal hooks at a local bazaar and set them outside for a few weeks to rust. Then we installed them as rustic embellishments.
Across the top he strung a piece of our 1882 Elwood barbed wire. I love that I still see this wire in some of our cross fences. It's true what they say, they don't make 'em like they used to! (Note: We also made some rustic wall crosses from this 1880's barbed wire to decorate the wall)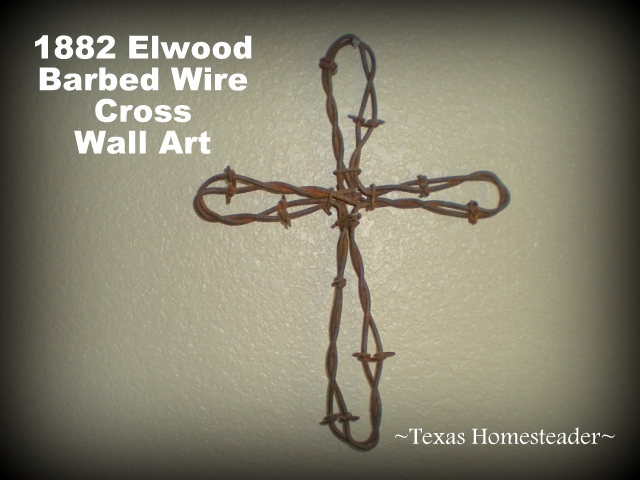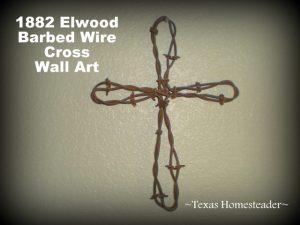 I think the mirror turned out fantastic. And I love that it contains both the old barn wood that speaks to my heart as well as the 1882 Elwood barbed wire that whispers of past life of our property.
~TxH~
Links In This Post:
Other 'Make It Yourself' Ideas


C'mon by & sit a spell! Come hang out at our Facebook Page. It's like sitting in a front porch rocker with a glass of cold iced tea – lots of good folks sharing! You can also follow along on Pinterest, Twitter or Instagram.
If you'd like to receive an email each time a new blog post goes live it's EASY to
Subscribe to our blog!