by Texas Homesteader ~
* contains affiliate link
Many people aspire to improve things at the beginning of the year. They may look at aspects of the prior year and vow to do better this year.
Of course this often includes becoming physically healthier or learning a new skill. Or it could be to reach for a more fulfilling job or even to make the plunge into self employment.
But almost always there's a critical eye cast on our finances from the previous 365. Questions bounce in our heads "How could I do better this year? Save more? Spend less? Be more mindful with my hard-earned dollars?"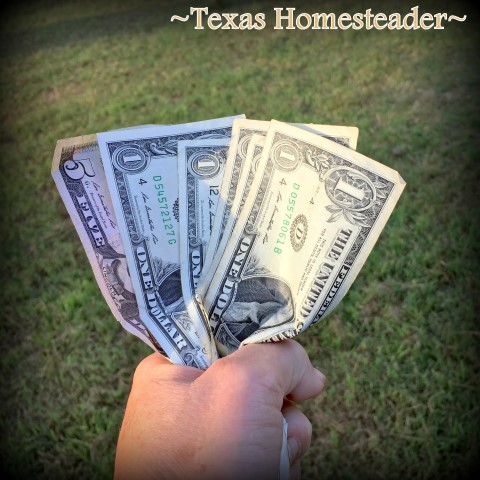 (Note: Some links in this post are for further information from earlier posts I've written. But links preceded with * are affiliate links. If you click them and buy something (almost anything, not just the item noted) I could receive a tiny commission. But the price you pay will NOT change. It's an easy way to support this blog without anything coming out of your pocket. So click often! Thank you!)
Everyone has their favorite way to save, maybe cutting back on frivolous purchases or cooking more meals from scratch. Perhaps going out to eat less often and brown-bagging it at the office more. Maybe dropping the thermostat temps or turning off those unused lights.
The internet is full of various ideas on ways to cut back.
But sometimes you need more help. Sometimes you need a step-by-step manual of sorts to help you weed through what works for others and how those steps might actually work for you too.
The book store is full of financial help books. But which ones do you choose? Here are some of my favorites that I have in my own bookshelf: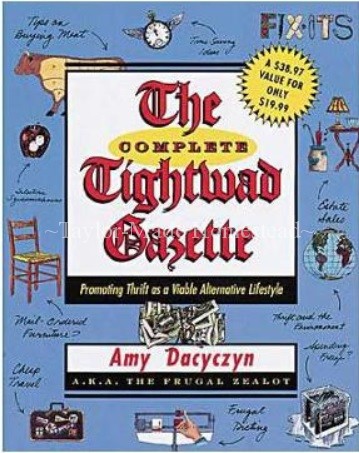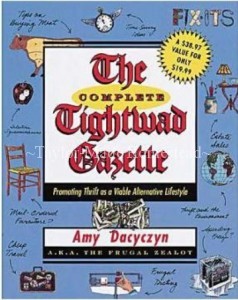 * The Complete Tightwad Gazette by Amy Dacyczyn
I think Amy must be the First Lady of home economics and I'm pretty sure I'm not alone in that sentiment. She published small newsletters from May 1990 to December 1996 about saving money in your home.
They were so enormously successful that she published a book & included some of her newsletters in it. That book did so well she added more of her newsletters and writings in a second book. When that book did well she published yet a third.
My favorite is "The COMPLETE Tightwad Gazette". It's a combination of all three books combined into one must-have manual. And it's by far my favorite go-to inspiration for saving money in the home.
Her writing is humorous so it's a fun read and she offers so many practical tips for reusing, repurposing and saving money. Give this one a try, you WON'T be sorry.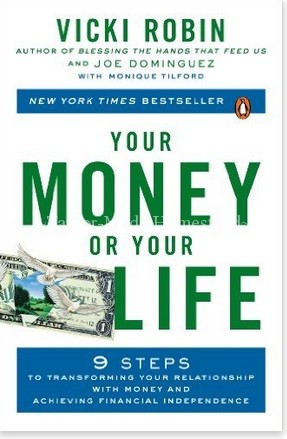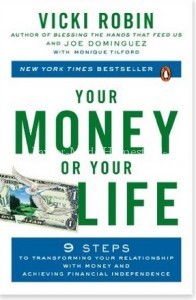 * Your Money Or Your Life by Vicki Robin
I actually have an older version of this book and absolutely loved it.
But the updated version includes updated resources and examples that are more relevant to today. In it you'll be inspired to get out of debt and start savings.
You can learn to recognize your yearning for excessive material possessions. And most importantly of all, learn to live very well for less money than you ever thought possible.
You'll learn to resolve conflicts between values and lifestyle and live a more environmentally friendly way.
The description of this book says: "In Your Money or Your Life, Vicki Robin shows readers how to gain control of their money and finally begin to make a life, rather than just make a living" and that's something that really appeals to me!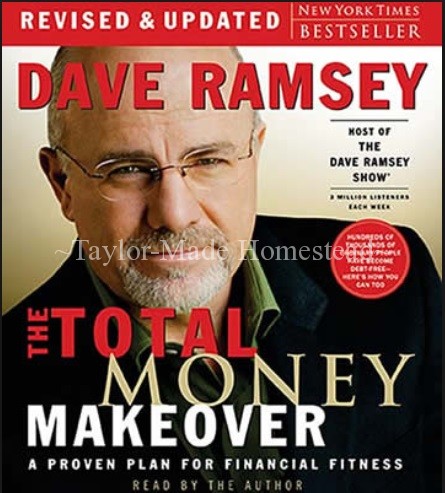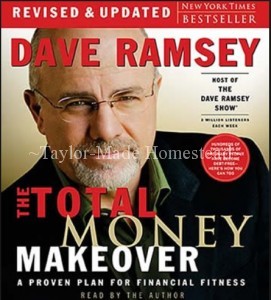 * The Total Money Makeover by Dave Ramsey
My favorite Ramsey quote is:
"If you will live like no one else, later you can live like no one else"
This is a great book to help you sit back & draw up a plan for getting out of debt, planning for your retirement, etc.
Dave Ramsey is a huge name in personal finance and this no-nonsense book is favored reading for me.
So there ya go – the top 3 favorite personal finance books in my bookshelf. What are some of your faves?
~TxH~
Other Frugal Tips
…and many MORE!


C'mon by & sit a spell! Come hang out at our Facebook Page. It's like sitting in a front porch rocker with a glass of cold iced tea. Lots of good folks sharing! You can also follow along on Pinterest, Twitter or Instagram.
If you'd like to receive an email each time a new blog post goes live it's EASY to
subscribe to our blog
Save
*Amazon affiliate
Save