by Texas Homesteader ~
RancherMan & I like our morning coffee. A lot.
Each morning before we begin our outside homestead chores we complete our computer work inside while enjoying those hot steamin' cups o joe.
When we've had our fill for the morning (Ok, after SEVERAL cups. OK TWO POTS – don't judge me!) we rinse out our coffee mugs and place them on a shelf to await our morning coffee routine the following day.
But after a couple of days the coffee-bean oils begin to coat and stain the cup.
Never fear, there's an easy and natural way to bring that coffee mug back to its previous sparkling perfection. And I use a natural ingredient that in all probability you have sitting in your kitchen right now! Check out today's Homestead Hack demonstration…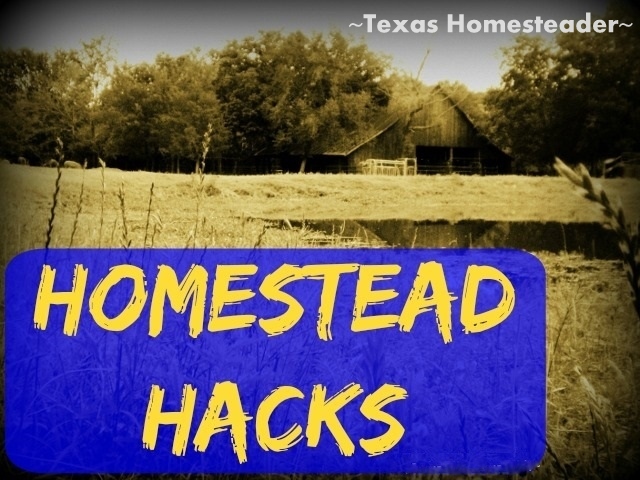 Preparing Coffee Mugs For Demonstration
Now I must warn you that in preparation for this demonstration I allowed our mugs to get much more 'mungy' than normal. But I think you can see the difference is certainly drastic.
And as an added benefit I cleaned these mugs in seconds! I don't know about you but seconds-long speed cleaning methods are certainly keepers in our Household.
Plus there's bonus number 3: You're using an all-natural, edible, yet super cheap cleaning ingredient.
What did I use? A small repurposed shaker bottle filled with (drum roll please) baking soda! Yep that's right, simple, unassuming baking soda.
There are so many Cleaning Options using baking soda that I have it available at all times. I just sprinkled a small amount of baking soda into each mug, gave a quick rub with my fingers, a quick rinse and BOOM!
Sparkly-clean mugs!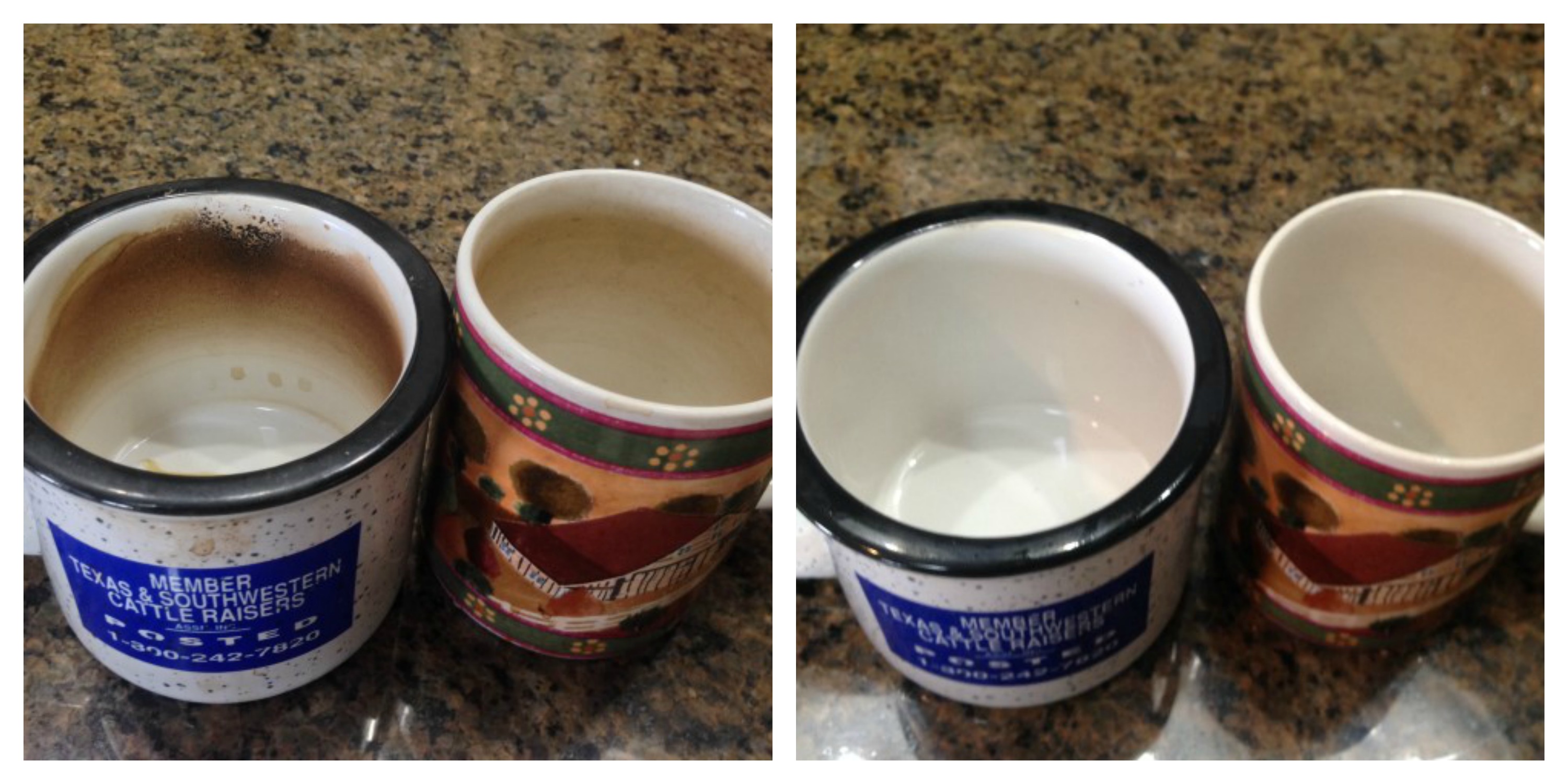 So next time your favorite morning coffee mug starts to get that coffee stain that we all love to hate, grab a small bit of baking soda and start your day with a sparkle!
~TxH~
Want To See Our Natural Cleaning Posts?
C'mon by & sit a spell! Come hang out at our Facebook Page. It's like sitting in a front porch rocker with a glass of cold iced tea – lots of good folks sharing! You can also follow along on Pinterest, Twitter or Instagram.
If you'd like to receive an email each time a new blog post goes live it's EASY to
Subscribe to our blog!
* Affiliate Link