by RancherMan~
As anyone in the agriculture business knows whether it be farming or ranching, wild hogs are becoming a bigger problem by the day. They are prolific breeders,they are very hardy and have almost no natural enemy besides man. As an animal behaviorist will tell you they are one of the most intelligent creatures on earth.
Over the last decade they have learned to become nocturnal and learned what food is safe and which is not. They have also learned to avoid traps, making them very difficult to control in any way.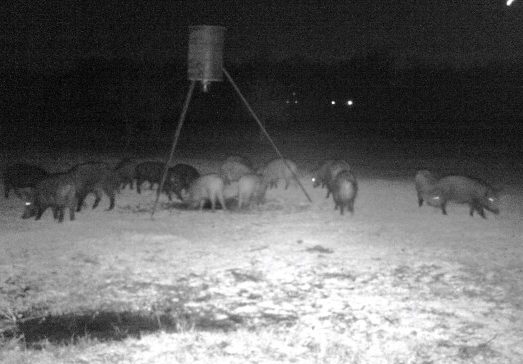 Their breeding capability is nothing short of a rabbit. Hogs can breed on average a couple times a year and are mature enough to breed at only 1 year old.
That means after the second litter of pigs a sow has, the first litter is also reproducing. And with an average of 6 piglets to a litter you can see why their population in Texas is completely out of control. Further info can be obtained at the TAMU web site.
Wild Hog Meat = Tasty Pork
However there is a positive side to this story. Ferrell hogs are mostly domestic hogs that have escaped and began breeding in the wild. So it's just pork, and as such they can be a very good source of meat.
Even though it's classified as pork it's very similar in texture and taste to lean beef. Most deer processing facilities are now also processing wild hogs for hunters. The meat can be cut into chops, pork roasts and pork steaks just like a domestic pig.
The meat can also be Smoked On The Grill – I've found my favorite BBQ Rub & Mop Sauce too! Of course summer sausage, links and brats are also an option along with breakfast sausage and more!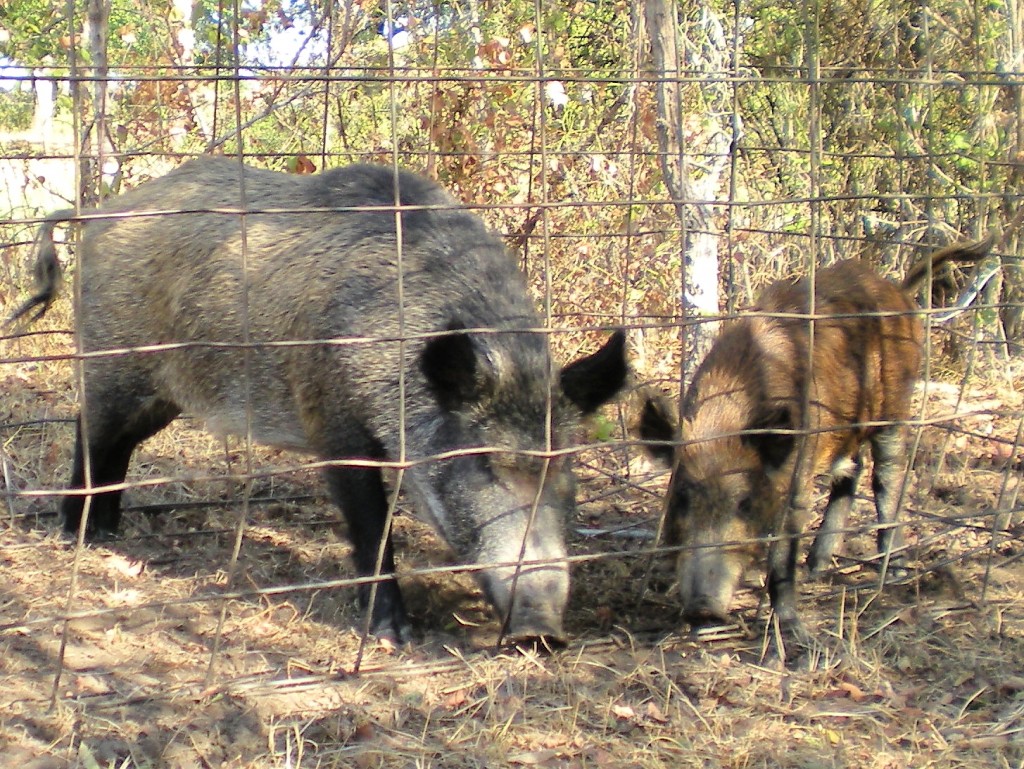 So even though these animals are destructive and invasive, they still have a potential to be put to good use. Food on the table!
So be on the look out for something new to try on the grill. And like the Texas Parks and Wildlife dept. says "Every county in Texas either has wild hogs now or will very shortly."
~TxH~
Other Wildlife Posts
Favorite Wild Hog Recipes

(Can use store-bought pork instead)

Pork Roast Recipes:
Other Wild Pork Recipes:
Recipes with Leftover Pork Roast:

C'mon by & sit a spell!  Come hang out at our Facebook Page . It's like sitting in a front porch rocker with a glass of cold iced tea.  There are lots of good folks sharing!  And you can also follow along on

Pinterest

, Twitter or Instagram
If you'd like to receive an email when a new blog post goes live,


subscribe

to our Blog!
References: Texas A&M University