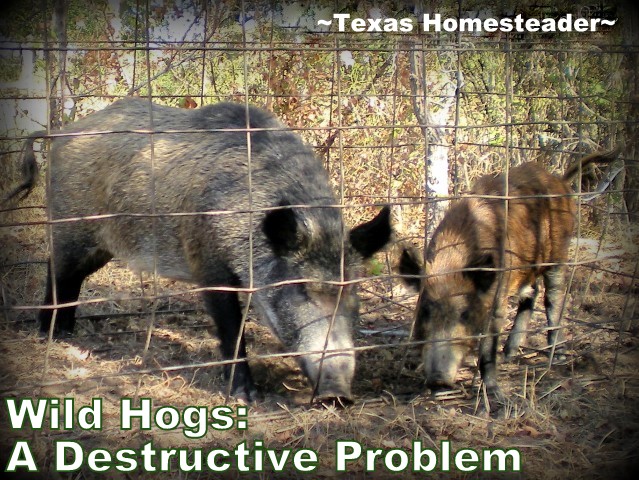 Here in NE Texas wild hogs are a very expensive problem, rooting large holes that damage both grazing pastures as well as farm equipment. Yesterday as I was walking through one of our pastures I was dismayed to see lots of pasture damage. The damage is shocking & widespread.
These destructive wild-hog rototillers have rooted huge holes in various large swaths in our pasture. Some holes are over two-feet deep! I wrote about ways we attempt to Reduce Wild-Hog Populations on our Texas Homestead.
Do you struggle with hog damage on your place, and what is your most effective method of control?
~TxH~