by Texas Homesteader
There's an old saying: "Make hay while the sun shines". Although you can't control the weather, it's important when you work outside for a living to work as closely in tune with nature as you can.
When I worked in a corporate environment in the city my days were much the same.  Get up, get dressed, drive to work – sit at a desk all day long, come home, LIVE LIFE.  (Shower/Sleep/Repeat).
Now that my days are filled with ranch duties workdays are not only much longer since we work weekends and holidays, they're less comfortable since there's no climate control in the pastures, and they're infinitely more fulfilling since I LOVE what I do!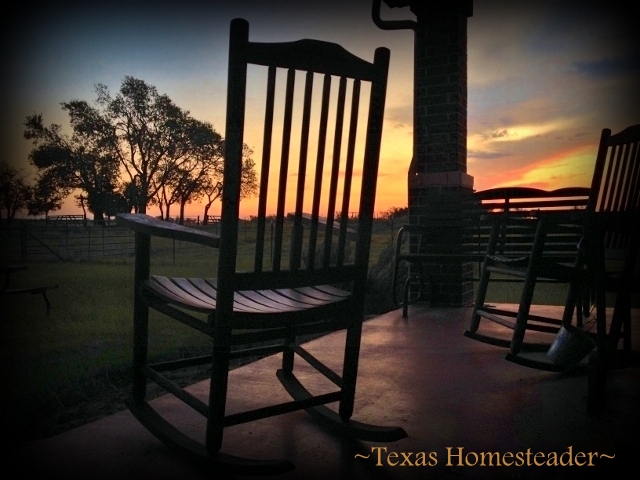 But there's no reason to make what you do difficult, even if you love the final result. For instance the weatherman predicted rain recently. We're loving any and all prospects for rain since we're still on the long road of recovery from the drought. But knowing there's rain coming means you're able to plan ahead a bit.
We took advantage of the preceding dry days to haul hay to our offsite pasture for our stocker steers. Because the ground was still dry we didn't rut the pastures while dropping off the hay and our work was more comfortable and more productive – even though the boys wrestled their way to the hay ring. Typical teenagers!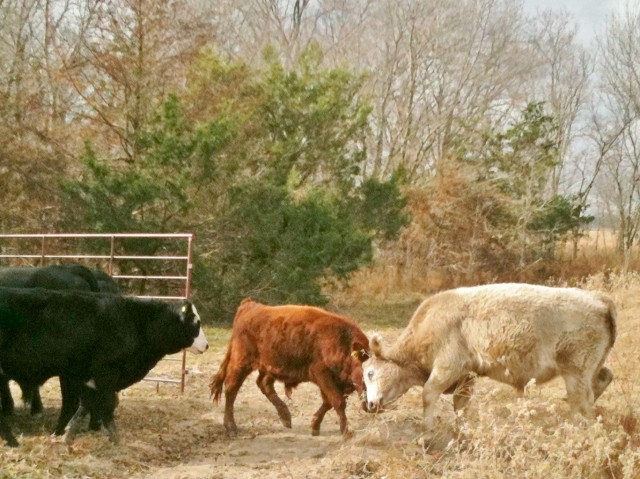 Knowing the rainy weather was on the way also gave us the opportunity while the sun was shining to get a little laundry done.  Although we own a nice dryer I haven't even turned it on in over 3 years.
There's no comparison to the wonderful smell country sunshine imparts to your clothes when they're hung on the line under that blue sky. Even though the laundry industry has spent untold millions attempting to duplicate that wonderful scent, we enjoy the natural version with each & every load.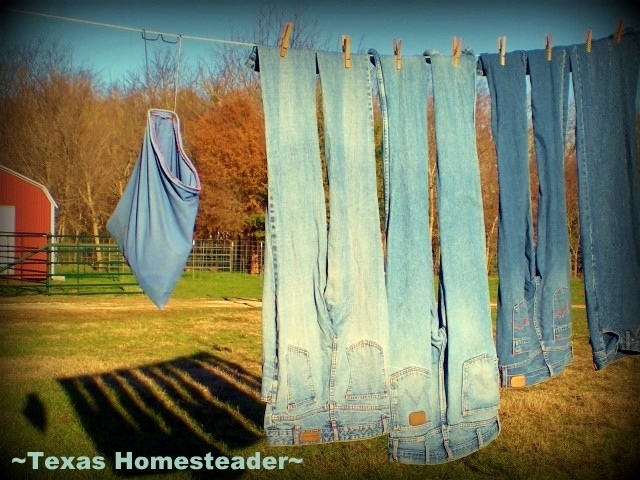 All of this preparation means that when the weather does turn stormy we can be inside and enjoy the rain. There's still plenty of business to take care of inside where it's much more comfortable. And of course the calming sound of rain on the windows can't be beat.
We recently had a brand new heifer calf – a much anticipated and glorious event here.  Today she's experiencing her very  first rainfall. By the bounce in her step, I'm guessing that although the rain is cold, she's loving it too!
There will be sunny days and rainy days. There will be hot days and cold ones. Of course there will be times when there's nothing you can do about your workload with regard to the conditions.
A new calf typically won't wait until the weather's nice, and a broken fence must be repaired quickly whether it's raining or not. But wherever possible we try to take advantage of the nicer days to do outside chores and take care of the inside things in this kind of weather.
Now where did I set my hot tea?
~TxH~
Other Homesteading Posts
Love Our 1880's Barn? See More!


C'mon by & sit a spell!  Come hang out at our Facebook Page. It's like sitting in a front porch rocker with a glass of cold iced tea – lots of good folks sharing!  You can also follow along on

Pinterest

, Twitter or

Instagram

.
If you'd like to receive an email each time a new blog post goes live it's EASY to


Subscribe to our blog

!