by Texas Homesteader ~
You say you've decided to pull out that can of paint you've had in the shed and go ahead & repaint the bathroom? Good for you!
If you're like me, painting always (aaaaaalways) involves paint being splattered on my clothes. No matter how careful I am!
I used to dig in my closet for the oldest shirt I could find and just realize it would be relinquished to the trash after I was through painting.
But one time I was painting our bee boxes and hated to ruin a shirt – even an old one – just because I needed to paint.
So I got to thinking…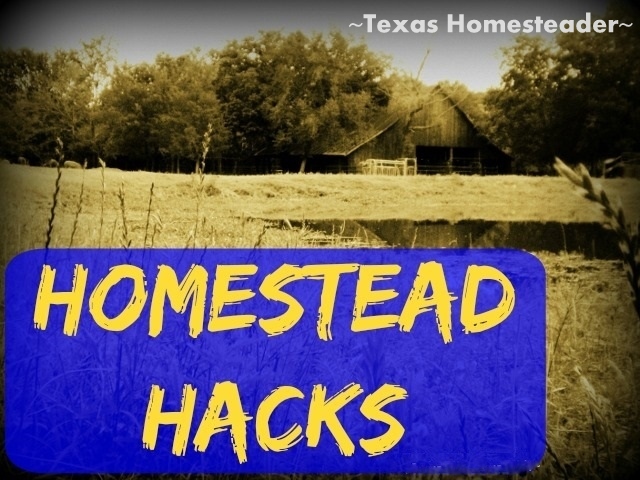 An Idea To Keep From Ruining A Shirt
Hummmm… what if I decided to wear that t-shirt inside out?
That way the typically visible outside of the shirt would stay unstained. Any smears of paint would be inside and not be visible then.
Heck I'm going to be painting at home anyway, no one would ever see me. Why not see if this will work? So I decided to give it a try.
Shirt Inside Out While Painting
I still pulled the oldest t-shirt I had out of back of the closet for this experiment. Then I simply slipped it on inside out.
Now I got on the business end of that paintbrush. And I pulled out all those beehive boxes that needed painting.
RancherMan pulled the tractor up and we used the hay forks to hold all of those beehive boxes off the ground. (clever, RancherMan. So clever!)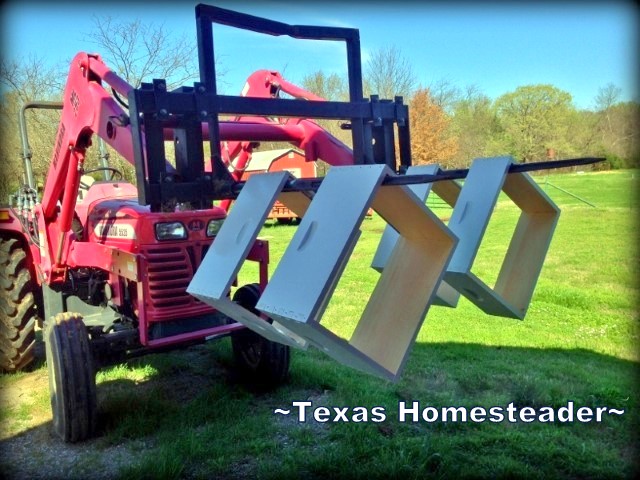 For several hours (and on several days) I painted those boxes. And you know what? It worked perfectly!
After I finished painting I simply tossed the shirt in the washer so it would be clean again (albeit slightly paint stained on the inside).
And even now when I wear that same paint splattered shirt, no one knows that there are a few smears of yellow paint on the INSIDE of my shirt! LOL.
So if you're tired of trashing a shirt just because you're painting, give this simple homestead a try and turn your shirt inside out before beginning.
There will be less scrubbing paint from your clothes and less just tossing it away because it's not worth the effort to scrub.
~TxH~
Other Posts About Reducing Household Waste
…and Many More


C'mon by & sit a spell! Come hang out at our Facebook Page. It's like sitting in a front porch rocker with a glass of cold iced tea – lots of good folks sharing! You can also follow along on Pinterest, Twitter or Instagram.
If you'd like to receive an email each time a new blog post goes live it's EASY to
Subscribe to our blog!