by Texas Homesteader ~
*contains affiliate link
Have you ever thought about where things go when they're tossed 'Away'? Not only trash to the landfill but food through a garbage disposal, unused household items, celebrations, remembrances and more. This post may give you a few things to imagine.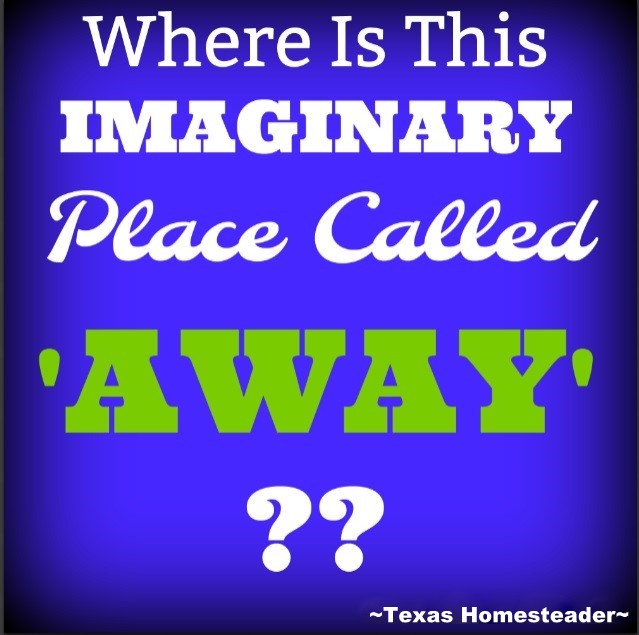 (Note: Some links in this post are for further information from earlier posts I've written. But links preceded with * are affiliate links. If you click them and buy something (almost anything, not just the item noted) I could receive a small commission. But the price you pay will NOT change. It's an easy way to support this blog without anything coming out of your pocket. So click often! Thank you!)
My Beginnings Of Environmental Awareness
Recently RancherMan & I were talking about things that have impacted us strongly over the years. I recounted how an article I'd read decades ago kick-started my fledgling environmental bend into high gear.
Oh yes, several SEVERAL decades ago. Way before worrying about the environment was the fashionable thing to do!
I'd read a story about how people throw things 'away' never thinking about where AWAY actually was.
You know, when that broken whatzit is chunked into the trash as you tidily dust off your hands & walk off. Then the trash bag is bundled up and placed on the curb. Finally a large garbage truck comes & takes it away.
Yep, it's gone. Taken care of. Cleaned up. It's taken away.
But where is this mythical place of
AWAY
?
As I explained the premise of that article to RancherMan he shook his head enthusiastically and said that's a viewpoint not often thought about.
He said it's common to think you've taken care of a problem by throwing things away without really thinking about who really deals with the problem you've just passed on.
Then he begged me to write this post, so this is for him…
First Problem of 'Away': The Landfill
By now you know that 'away' isn't a mythical place where beautiful rivers run and butterflies float lazily in blue skies & flower-scented air. It often means the landfill.
Now I've not visited a landfill in years, and I only use my own photography on this website. So I have no image of a landfill to show you. You know, to really bring home the emotion I'd like to impart.
But I really don't think it's needed – you've all seen it. It's the landfill. A multi-million-dollar problem to any city.
Mountains of stinking, rotting trash that become a bigger & more expensive problem every year.
Oh sure we can feel better knowing we've cleaned up our own living space by neatly tossing that discarded item in the trash.
But by sending it 'away' we've certainly not made the problem disappear. We've just moved responsibility of dealing with it to someone else.
Make no mistake, it remains a part of a growing problem. It never disappears, it just stacks upon yesterday's trash and the day before, and the day before, and…
What About The Garbage Disposal?
But it's not always about the trash can & household goods. What about your garbage disposal?
Yep, you shove those potato peels down the sink drain and flip on the garbage disposal switch. The motor roars into action and a stream of water flushes the undesirable material 'away'. Done & done!
But… where does it go?
Whelp, any plumber will cringe over the massive amounts of food waste many people attempt to flush through their kitchen sink's plumbing pipes.
If you're lucky enough that it doesn't clog your pipes over the years, those ground-up solids are flushed to the municipal water district who has to deal with it, filtering out the solids and disposing of them as they work to purify the water.
So manpower (and our tax dollars) are being wasted because of the way we chose to make it go 'away'.
We tell ourselves there's no need to deal with it ourselves by composting. The garbage disposal helps make it all disappear magically.
Out of sight, out of mind, right?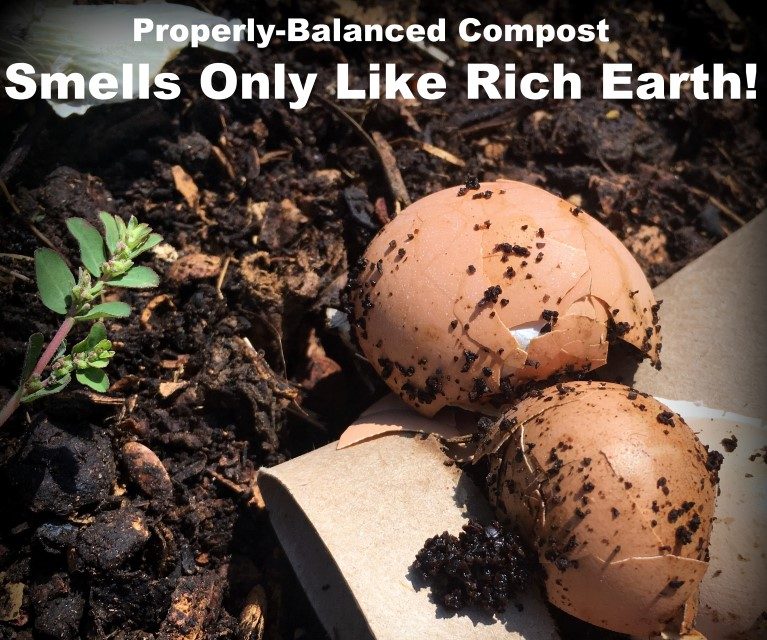 I'm not casting stones here now. I spent years cramming things down the garbage disposal until I read the aforementioned article a long time ago.
Balloons Floating 'AWAY'
And what about those balloon releases that seem to be popular these days? Oh how I wish people who participate in balloon releases would stop & think about the final destination of all those balloons.
Sure the crowd can enjoy those few fleeting seconds of feel-good warm fuzzies as they watch all those balloons float 'away' into the blue sky.
But do they stay in the sky forever? Of course not! They all come down eventually, either hanging up in the trees or twisting & snagging on fences. Or sometimes just discarded beside our roadways or clogging our creeks and streams.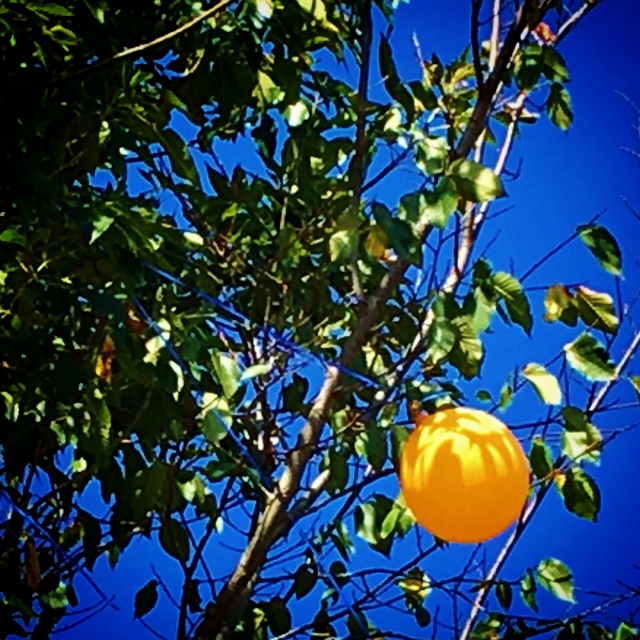 Oftentimes one of these balloons will float down into one of our pastures where they're potentially deadly for our cows when they pick up a balloon's string along with their next bite of grass.
But no matter where these balloons land make no mistake, they're trash for someone else to deal with!
There Are Better (And Often EASIER) Options
The point of this article isn't to shame anyone nor make someone feel bad about their actions. It's simply to get the ole gears a-movin' to get us all thinking of better ways to do things.
Perhaps 'away' is something that you've never even considered before. Now's a good time to consider it though.
Think about where 'AWAY' is in you
r own household
Think about it – when we send something away are we really taking care of a problem, or just pushing the problem to someone else to take care of?
Oftentimes the result of making something go away is really not much different than someone who rolls down their car window & tosses out that empty bag of fast food. Sure their car is nice & clean now, but the trash problem hasn't been solved at all.
And the responsibility of dealing with it has just been forced upon someone else.
Is there an easier and hopefully more environmentally-friendly way to deal with the problem? Of course there is!
Some Suggestions:
Giving Items A Second Life
Instead of throwing away your unused items, donate them for yet another life in another home.
If you donate to your favorite charitable thrift store they'll sell your unused items and raise money for the causes you believe in.
Now those dishes you're tired of will be a delightful change for someone else's table!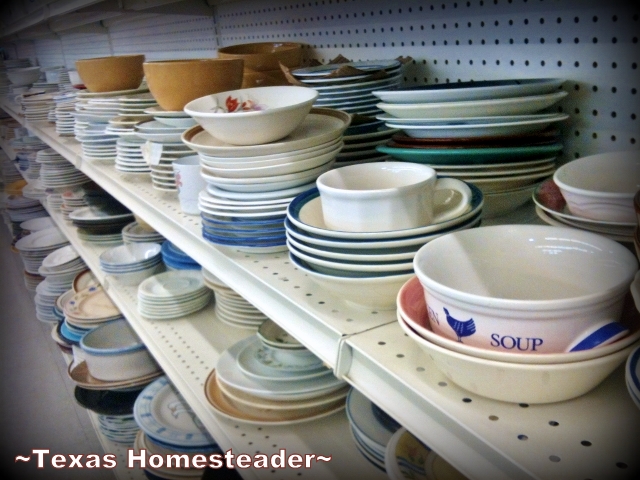 You've removed unused items from your home, your charity gets a little financial boost and someone else gets to enjoy affordable & new-to-them items for their own home.
Plus those items you no longer needed weren't discarded & sent to the landfill. How awesome is all of that??
Food Waste For Healthier Plants
And Instead of shoving those potato peels through your garbage disposal, why not put them into a compost pile. There they can decompose and become that coveted natural black-gold compost fertilizer for your flowers.
We have a convenient *Tumbling Composter for our compost bin here on the Homestead. But really all you need is a dedicated pile on the ground to make compost!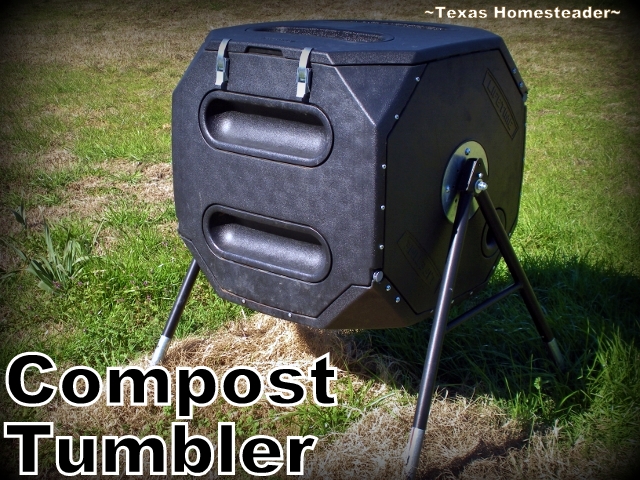 Then no water was needed to flush potato peels down (and no plumber's bill to be paid when he unclogs those pipes).
No solid waste from those ground-up potato peels had to be filtered out & removed by the city. And you get free natural compost for healthier plants that require less watering.
All. Good. Stuff.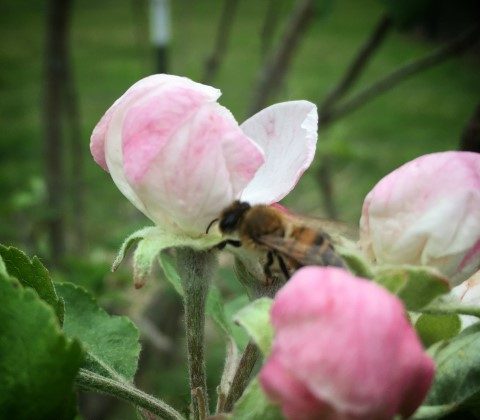 A Nicer Way To Honor A Loved One
What about this? Instead of watching a balloon float away to honor a loved one, plant a small tree in his or her honor.
We've done this many times here at the Homestead. A Magnolia tree was planted for a fine southern gentleman friend of mine, a cedar tree for my grandmother who loved them so, an evergreen shrub for another loved one and a rose bush in yet another family member's memory.
You get what I mean… If you plant something in memory of someone you love, then it will remain as an ever-visible living monument to honor them. We planted sunflowers one year to honor a friend's memory.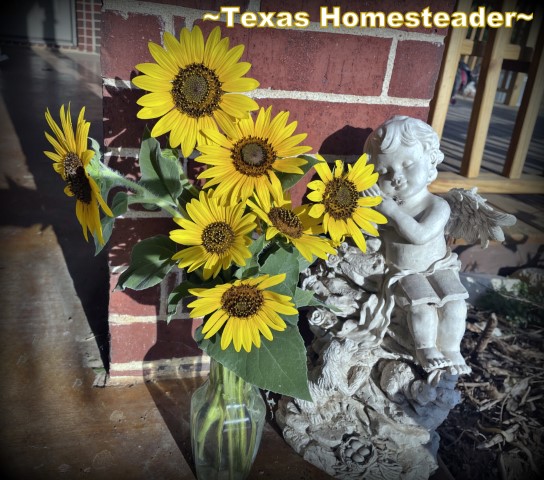 And when my mother passed in 2022, we planted a memorial tree. By planting a tree we'll have a living memorial to remember her for years to come.
If you have the space you can even plant a memorial garden right in your own yard. How much more meaningful is that beautiful daily reminder of someone special than a few fleeting seconds of watching a balloon float out of sight?
So there are just a few examples to think about. The good news is that it only takes thinking a bit to solve a trash problem.
But more importantly they are often solutions that also create opportunities or extra value elsewhere! I know we can all do better if we just take a moment to think outside the box.
~TxH~
This post categorized in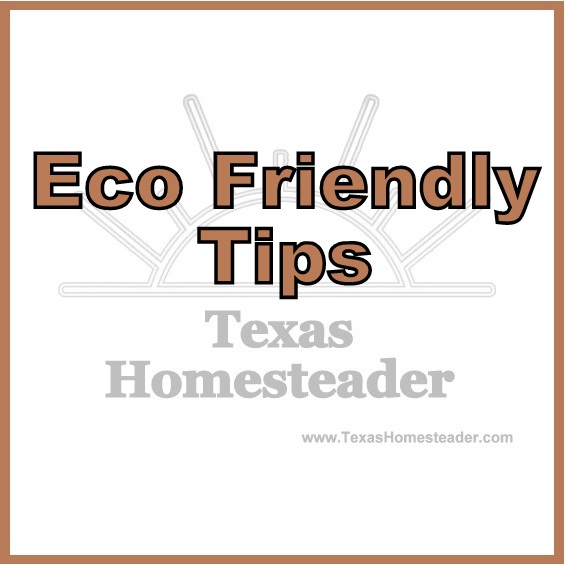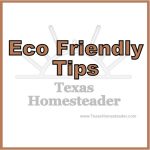 Tagged in

Other Posts About Reducing Household Waste
…and Many More


C'mon by & sit a spell! Come hang out at our Facebook Page. It's like sitting in a front porch rocker with a glass of cold iced tea – lots of good folks sharing! You can also follow along on Pinterest, Twitter or Instagram.
If you'd like to receive an email each time a new blog post goes live it's EASY to
Subscribe to our blog!
Save
Save
Save
Save
Save