by Texas Homesteader ~
*contains affiliate link
I don't typically use plastic produce bags. I mean, my veggies can usually play nice without being separated from each other by plastic. 🙂
But sometimes with bulk buying it's just easier for the cashier to have like items all bundled together. So if I buy 16 roma tomatoes to make Pico de Gallo for a family dinner, bundling them all together for the cashier just makes sense.
But oh how I hated to use that plastic bag. I mean, yeah, I'll make sure it gets reused somehow when I get home. But I'm trying to SHUN plastic aren't I?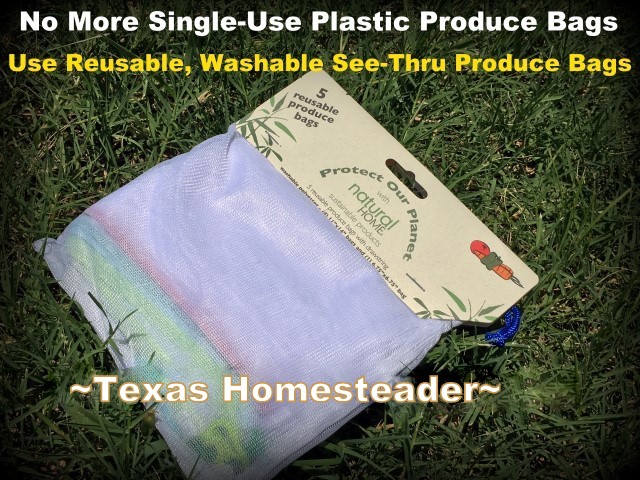 (Note: Some links in this post are for further information from earlier posts I've written. But links preceded with * are affiliate links. If you click them and buy something (almost anything, not just the item noted) I could receive a small purchase. But the price you pay will NOT change. It's an easy way to support this blog without anything coming out of your pocket. So click often! Thank you!)
So years ago I started using see-through fabric reusable produce bags. You can easily find reusable produce bags online *Amazon. (I think I got mine at a Mother Earth News Fair.)
When Bundling Produce Makes Sense
When I need to buy a bundle of tomatoes or a pound of pinto beans in bulk, I have a see-through yet reusable bag to use. An added benefit is that it often starts an eco conversation with other shoppers or the cashier.
Awareness is key in all of us reducing our single-use plastic landfill-bound trash!
Convenience At The Farmer's Market
It's also a handy reusable bag to take with you to the Farmer's Market. These bags fold easily and you can tuck them into your pocket until you make your purchase.
The vendors at the Farmer's Market love that they can keep their packaging for another purchase. PLUS you don't have to schlep your purchase home with something that you'll need to figure out how dispose of it. Win/win!
I love these little see-through reusable produce bags. We all want to see your Plastic-Free win! I mean, we can all encourage each other, right?
Did you remember to bring your reusable shopping bag & shun the single-use plastic one? Or did you figure out a plastic-free way to store your leftovers? Did you convince a company to sell you a product with no added plastic?
Good for you!
Here's your opportunity to crow about it! Share your stories in the comments below.
~TxH~
This post categorized in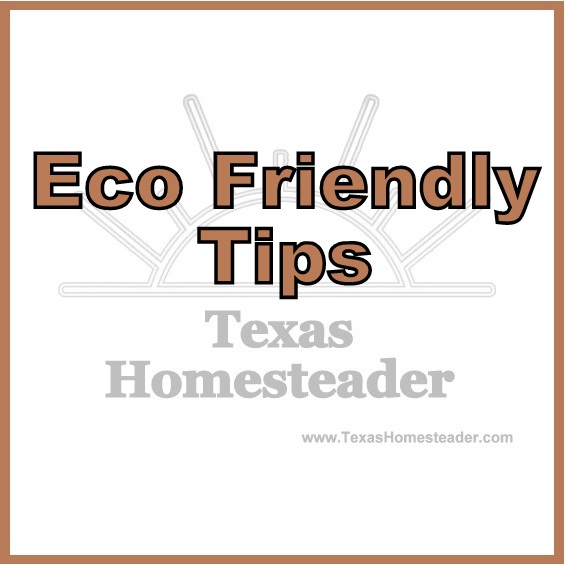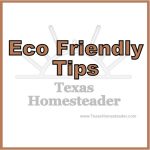 Other Low-Waste Stories
C'mon by & sit a spell! Come hang out at our Facebook Page. It's like sitting in a front porch rocker with a glass of cold iced tea – lots of good folks sharing! You can also follow along on Pinterest, Twitter or Instagram.
If you'd like to receive an email each time a new blog post goes live it's EASY to
Subscribe to our blog!