by Texas Homesteader~
* includes affiliate link
It seems these days making coffee involves all kinds of non-recyclable trash! But RancherMan & I enjoy the more simple brewing offered by our vintage percolator.
We think it offers an exceptional cup of coffee. And there are several reasons why we prefer it over the fancy-schmancy newfangled ones of today:


(Note: Some links in this post are for further information from earlier posts I've written. But links preceded with * are affiliate links. If you click them and buy something (almost anything, not just the item noted) I could receive a small purchase. But the price you pay will NOT change. It's an easy way to support this blog without anything coming out of your pocket. So click often! Thank you!)
Coffee makers have certainly gotten bigger, more expensive and much more complicated over the years.
Many people really love their specialized coffee makers with all those push-button bells & whistles, single-cup brew options, multiple brew settings and timers to have the coffee start brewing all by itself.
And of course there's nothing wrong with that!
We Love Our Vintage Percolator
Although you can still buy a high-quality *coffee percolator
today, our vintage Celebrity percolator was manufactured many years ago.
A time when quality appliances were the norm, built to last. And also to be repaired instead of thrown away & repurchased over & over again.
This particular percolator originally belonged to my grandmother, an avid coffee drinker all her life. So I guess it's a little sentimental for me to brew our coffee in the same unit that used to supply her and my grandfather their morning joe for all those years.
And we feel our percolator seems to brew our coffee a little bit hotter than any of our drip coffee makers did.
Now both RancherMan & I are die-hard coffee drinkers, not much caring for flavored or sweetened coffees. We have only two requirements – we want it black, and we want it hot. Our percolator delivers both with delicious results.
Less Coffee-Brewing Waste
And here's a huge issue for me – brewing coffee these days seems to create more & more waste. Something I simply cannot tolerate in our home.
A lower environmental footprint is one of the places where our percolator really shines! All it needs is ground coffee beans & water. No mountains of disposable single-cup plastic k-cups for me to throw away every day.
The only 'waste' created by our coffee maker is the used grounds, which I happily toss into my *tumbling composter to reuse via compost in my veggie garden.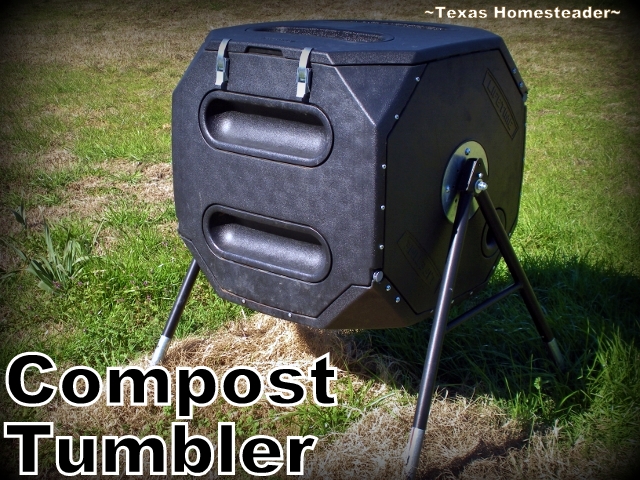 Less Electricity Usage
Another environmental plus is the fact that this coffee pot only uses electricity while it's actually being used.
Most conventional coffee makers with their timers and clocks are electricity vampires, quietly sneaking electricity every minute of every day to run the clock and keep the timers current.
But our coffee maker is only plugged in while it's actually being used.
Percolator Benefit: Smaller Footprint
I also love that our percolator has a much smaller physical footprint than the mammoth coffee makers typical these days.
I don't like the look of appliances cluttering my counter top. So when RancherMan & I have had our fill for the day we simply unplug it & slide it into our appliance cabinet and slide the door closed. There it stands ready to do duty again tomorrow.
Easier To Repair
With our percolator there are less parts to go wrong than with the flimsy plastic units. And when something does need replacing it's easy to do.
RancherMan has so far only had to replace the thermostat and the cord on our percolator. The repairs cost pennies and RancherMan looked up videos online detailing exactly how to replace the thermostat.
Repairs were done easily, inexpensively & in minutes. Our good-as-new percolator is now ready & willing to continue providing that steaming hot coffee that we both crave.
Percolator Drawback: Knob On The Lid?
Originally our percolator came with a black plastic knob on the lid. It's what you grab to remove the top each time you make coffee or clean the coffee pot. But that lid got lots of daily abuse. After a while the knob broke off.
A quick search of the internet found a place where we could buy replacement parts. So we replaced that knob, although the cost of shipping was more than the knob itself.
We replaced that plastic knob several times before RancherMan decided enough was enough.
I've always loved the look of the glass percolator lid knobs where you could see the coffee percolating through the glass. Those glass knobs were a dime a dozen at any hardware store. But our percolator top only accepted a thin black plastic knob.
So RancherMan took the percolator lid into his shop and drilled a hole exactly the size to accept one of those cool glass knobs.
Now I have the look I love without having to replace a flimsier black plastic handle several times a year. That RancherMan's one smart cookie!
Coffee Grounds In Your Cup?
Another drawback to our percolated coffee is the grounds that end up at the bottom of our mug.
But we've significantly reduced the amount of grounds that typically ended up in our coffee cups with a *Re-useable insert
that we put inside the percolator's coffee-ground holder. It kinda takes the place of a disposable paper filter.
This keeps most of the grounds from ending up in our coffee. (although we've learned you STILL don't dare chug that last sip of the mug unless you're looking for a pinch between your cheek & gum!)
I know there are lots of folks who really, REALLY love their conventional coffee makers for various reasons that are important to them. And of course that's ok!
But our little percolator fits our lifestyle perfectly. And hey – isn't that what it's all about?
~TxH~
This post categorized in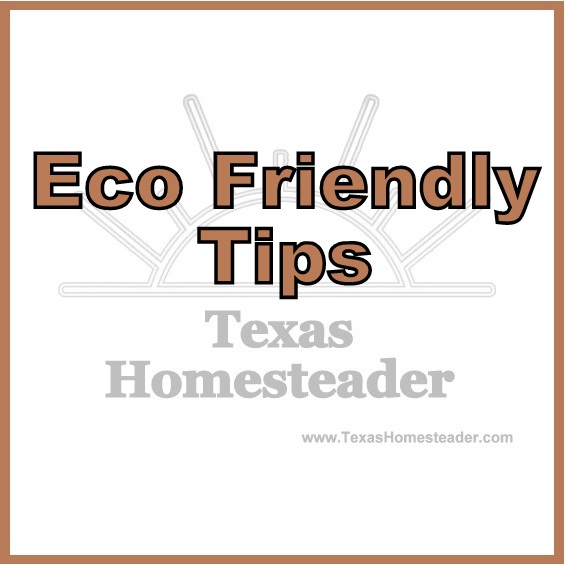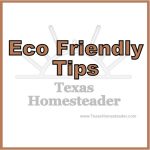 Other Posts About Reducing Household Waste
…and Many More


C'mon by & sit a spell! Come hang out at our Facebook Page. It's like sitting in a front porch rocker with a glass of cold iced tea – lots of good folks sharing! You can also follow along on Pinterest, Twitter or Instagram.
If you'd like to receive an email each time a new blog post goes live it's EASY to
Subscribe to our blog!
* A word about our Affiliate Link: We are currently enrolled as an Amazon Affiliate. Occasionally I will insert an affiliate link into one of my posts if I think it may be of interest to you. I receive nothing from the manufacturer and I only link to products that I have used & love and feel you might love too. If you click on any of my affiliate links and buy something (almost anything, not just what was linked) I get a small referral percentage from Amazon. But here's the really important part – the price you pay for your items is UNCHANGED.
When you buy something through the affiliate link it's a great way to support this blog without anything coming out of your pocket so please click often!
*Amazon affiliate link
Save
Save
Save
Save