by RancherMan
There are other ways to save electricity besides the tired ole "turn off a light when you leave a room". Read ways to save electricity that you may not have thought of!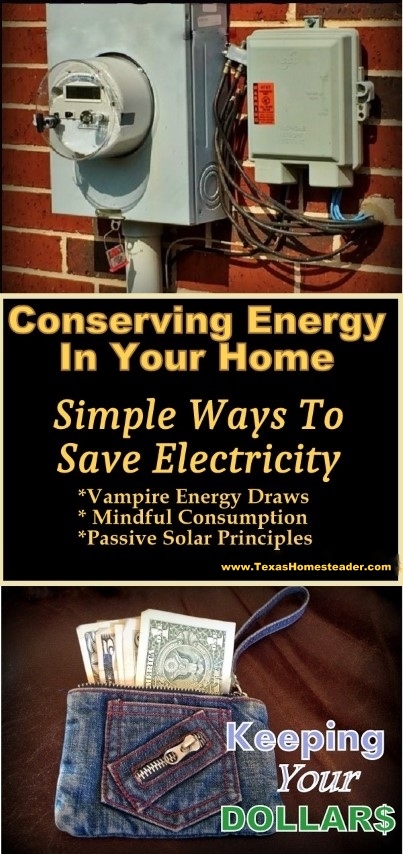 You probably never thought this would be about utility conservation did ya? Well, this post will hopefully enlighten you on just how much electricity can be wasted.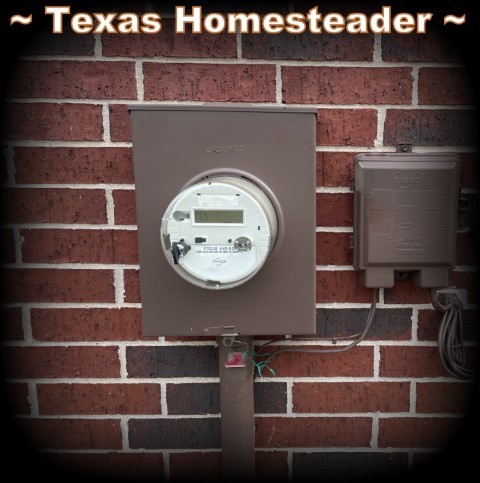 My wife started me on this adventure a while back when she read an article about electricity vampires.
You've all probably heard of them, but some of these are going to make you go "Duh! Why didn't I think of that before??!"
(Note: Some links in this post will take you to other related articles for further information. But links preceded with * are affiliate links. If you click and buy something I could receive a tiny commission.)
Remote Control Devices Draw Electricity Even When Turned Off
Yep, we all know about those little phone chargers. When they're plugged in, whether charging a phone or not, they are drawing electricity. But, again we all knew that.
Did you know that your stereo, T.V. and any other remote control devices are also a constant power draw, even when they're turned off? Absolutely!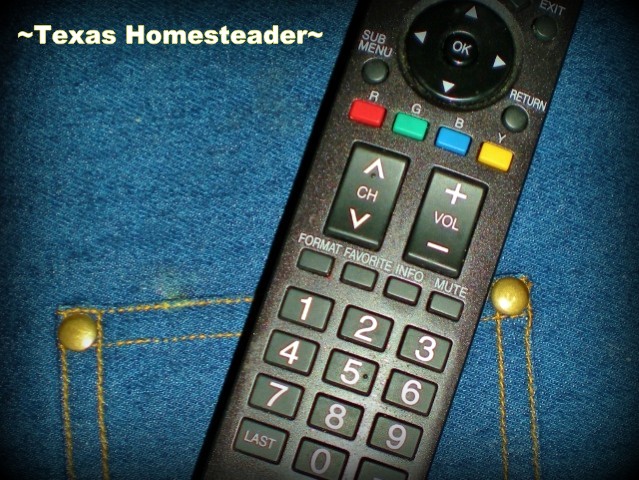 They draw power while on stand-by waiting until you're ready to point that remote to turn it on.
Power Strips Turn Off Many Electric Plugs At Once
The conservation solution? Plug these things into a *Power Strip.
Power strips are cheap and easy to use. Most powers strips have a switch that makes it easy to turn on and off.
When you're ready to retire for the evening you can flip a single switch to turn it off when you go to bed. When you're ready to watch TV again the next night, that single switch turns it back on. EASY!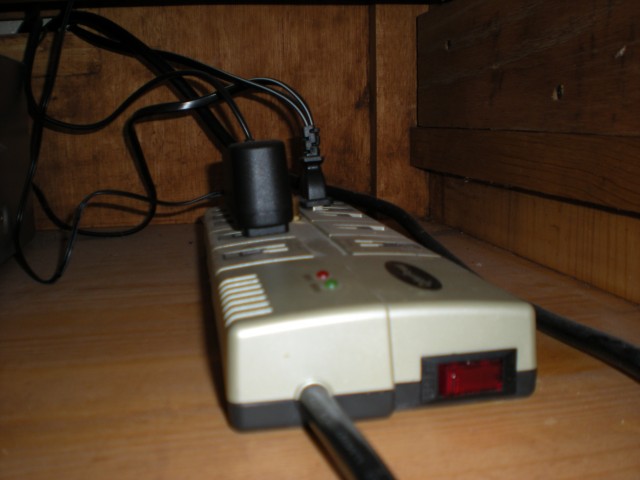 Power Tool Batteries Use Electricity Even After They're Fully Charged
And guys, what about those *Cordless Power Tool battery chargers?
Yes I love my DeWalt cordless power tools. But that charger is always pulling power, even when not charging a battery. Unplug 'em until you need them!
Start with one power strip and plug all your little chargers into it. Then instead of unplugging 4 or 5 chargers, simply turn off one switch when your batteries are fully charged.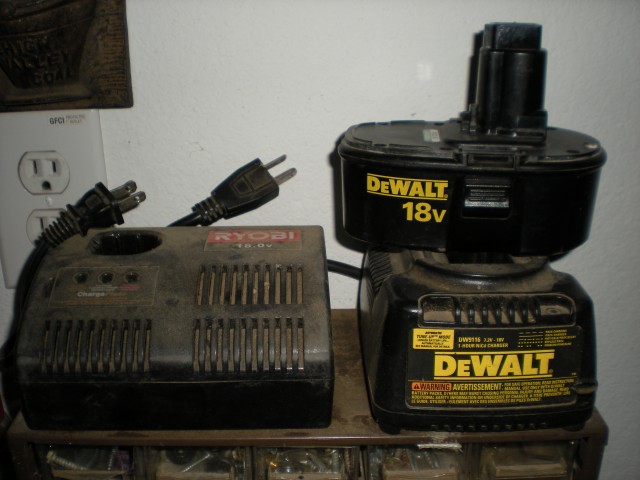 Appliances With Time Displays Draw Electric Power
Here's one I'll bet you never thought about. How many of you have a built in oven and microwave? That's TWO clocks running all the time, one on top of the other.
What a waste! And for the appliance manufacturers: What's the point?
Our microwave has an 'Energy Saver' button which turns off the display when the microwave's not in use.
Many newer appliances have the option to turn off the clock display. Check your manuals to see if your appliances have this option too!
Ways To Use Lightbulbs To Save Electricity
Now lets talk about lights. We all need them, but do you really need 2 bulbs in that covered fixture. And do they need to be 75 or 100 watts?
For those dual-bulb fixtures, first try a single 60 watt bulb. Especially in places like the closet or pantry where you don't need a lot of light in the first place.
Save Electricity – Bring Outside Light Inside!
You can use your windows to light a room for FREE! Open curtains or window shades to light up a room instead of turning a light switch on.
It actually takes little natural light to brighten a room. And you would be surprised how much better you feel with natural light instead of artificial light.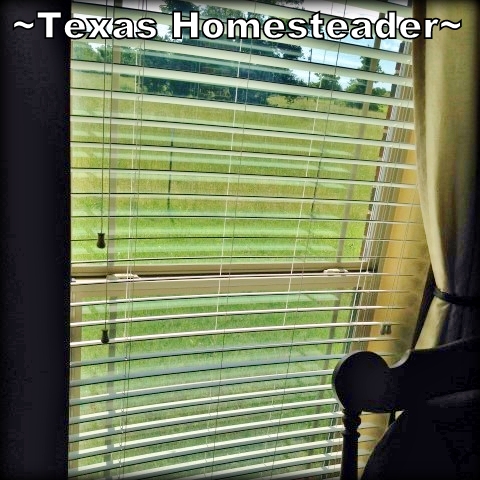 Skylights are great too, and can be installed during home construction.
Or you handymen out there can help light up a room by adding a *Tubular Skylight. They're surprisingly easy to install and are available at most home improvement stores.
Use Only The Lights You Need
One of the best ways to conserve electricity is to control how many times you use it in the first place. I mean, use it when you need it, but don't flip on the light just out of habit.
Ask yourself this: When you go into another room to get something or walk into the closet or pantry, are you turning on that light because it's too dark to see or strictly out of habit?
Think about that for a moment, this was one of my big "DUH" moments.
Sometimes we just have to re-train ourselves to doing things differently. It's not difficult, but it does require a conscience effort to change.
Keeping Our Electric Bill Low
F.Y.I. our monthly electric bill currently averages just under $75. Honest! Whether the heat of summer or the cold of winter.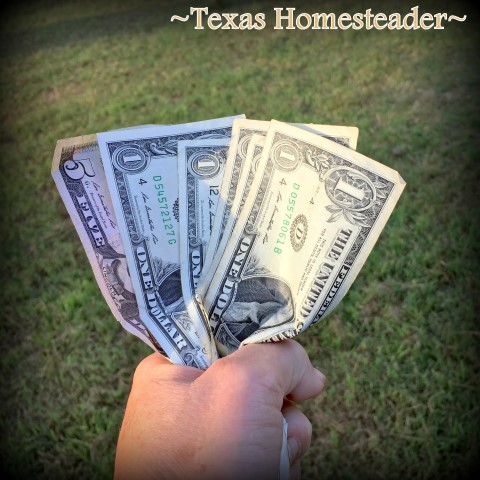 And we accomplish that by utilizing all the energy-saving measures I mentioned above. It doesn't take much effort, it's just second nature to us now.
What about you? How do you save electricity? One person can change the world, but only if they tell others what they're doing. So it's your turn to weigh in.
What are your tips & tricks that work to lower electric use in your household?
~TxH~
This post categorized in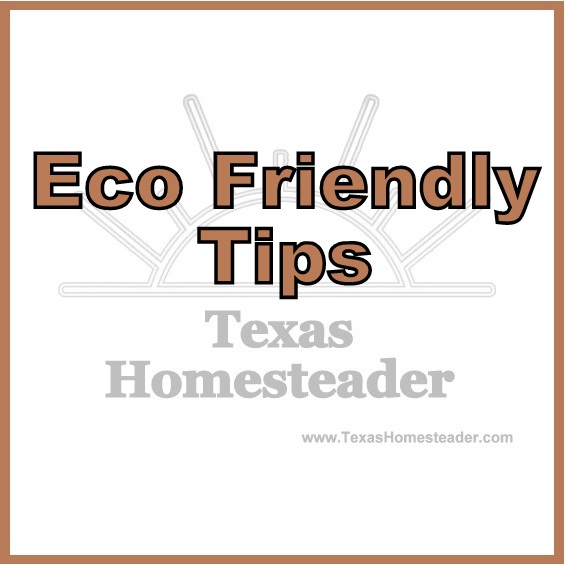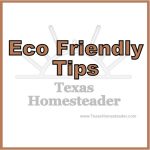 Other Conservation Posts
Other Frugal Tips
…and many MORE!


C'mon by & sit a spell! Come hang out at our Facebook Page. It's like sitting in a front porch rocker with a glass of cold iced tea. Lots of good folks sharing! You can also follow along on Pinterest, Twitter or Instagram.
If you'd like to receive an email each time a new blog post goes live it's EASY to
subscribe to our blog
Save