by RancherMan ~
*contains affiliate link
Today we're talking about conservation of one of our most precious resources: water. Now we all know about the old "turn off the water when brushing your teeth" rule, but there are so many more ways that I can't name them all here.
We have an earlier post on this blog about outdoor water conservation that I urge all of you to check out. It is eye opening. But today we're talking about conserving water inside the house.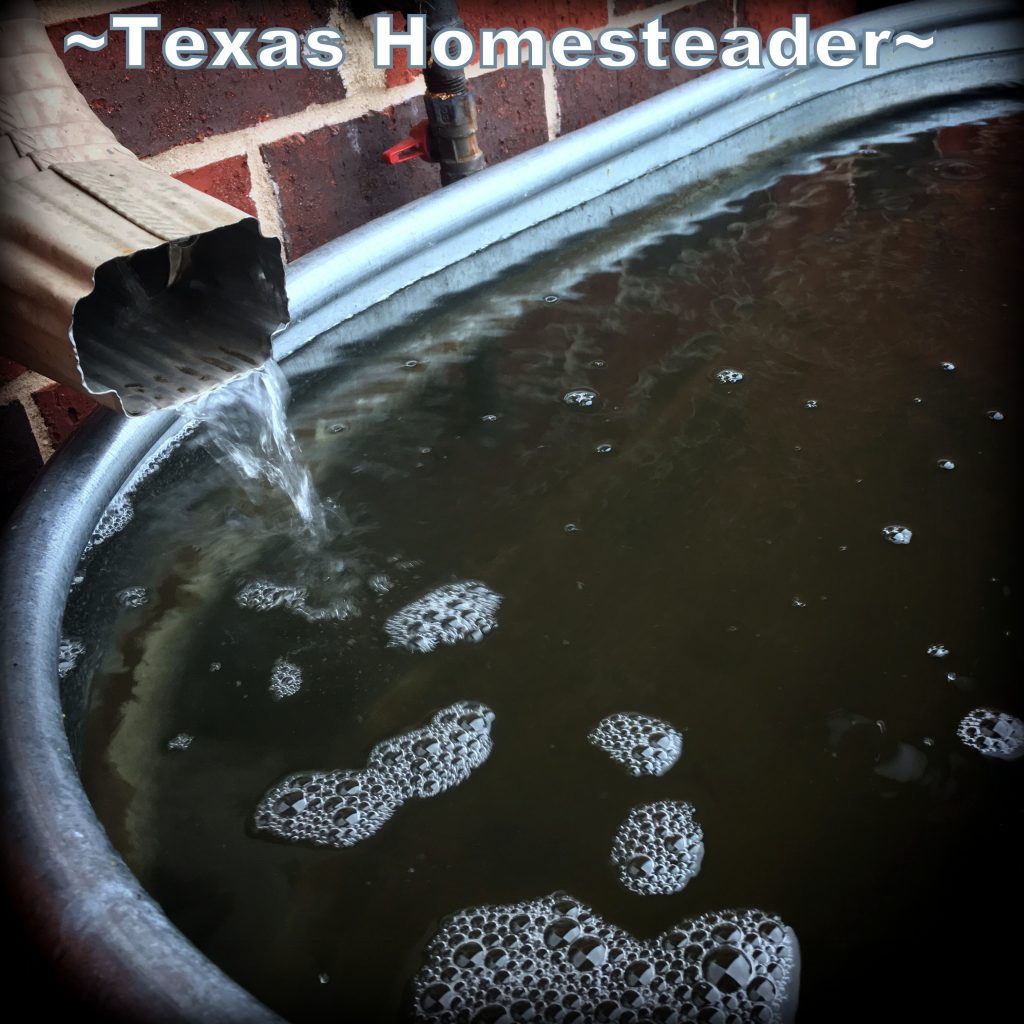 (Note: Some links in this post are for further information from earlier posts I've written. But links preceded with * are affiliate links. If you click them and buy something (almost anything, not just the item noted) I could receive a tiny commission. But the price you pay will NOT change. It's an easy way to support this blog without anything coming out of your pocket. So click often! Thank you!)
Leaking Toilet Wastes Water
Toilets are notorious for stealing water. Here's how you check – put a couple drops of food coloring in the tank and check in half an hour.
If there's color in the bowl then your *flapper is leaking. It's a $5 fix that can pay for itself in a couple months.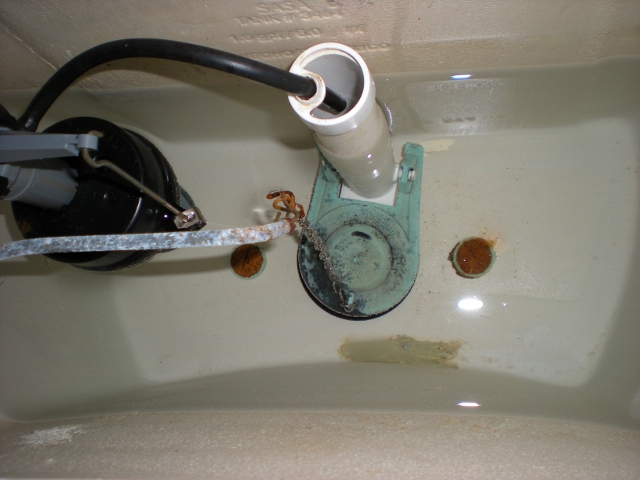 Also walk around the outside of your house and look for your water heater's pressure relief valve drain. If water is running out of it something is wrong, have it checked.
One thing that's really simple is to check and make sure you have low-flow aerators on all your faucets and shower heads. Also if it drips fix it, you're wasting water by the minute.
Lawn Sprinklers On 'Automatic'
Sprinkler systems are a great way to keep your yard looking good. But they are one of the biggest wastes of water in the residential home. Get to know how your system works.
If you don't have one already, get a *Rain Sensor for your system. This keeps your system from running when it's raining (when you obviously don't need it.)
Many of these monitors also have freeze sensors as well to keep you from turning your sidewalk into the local skating rink.
Most importantly, keep a check on the heads. One bad head can waste hundreds of gallons per cycle.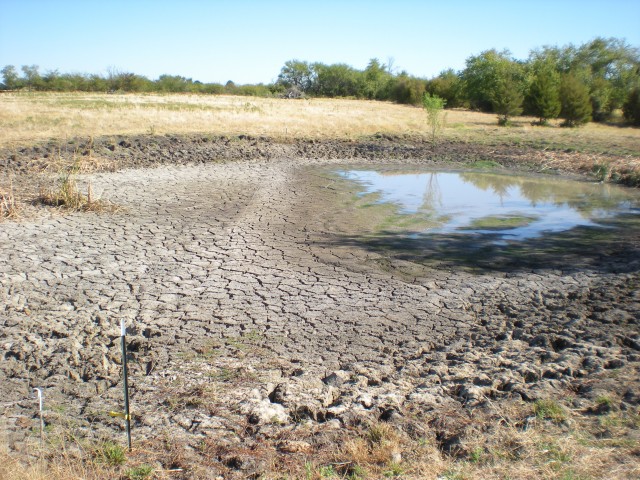 So here's a run down of the average usage around our house. (Granted there are just 2 of us but we work here 24/7 so we're here a lot more than the average household.)
Electricity = $75 a month average.
Propane = less than one refill a year.
Water = less than 2,000 gallons a month.
Now let's hear about your conservation ideas…
~TxH~
Links In This Post
Other Frugal Tips
…and many MORE!


C'mon by & sit a spell! Come hang out at our Facebook Page. It's like sitting in a front porch rocker with a glass of cold iced tea. Lots of good folks sharing! You can also follow along on Pinterest, Twitter or Instagram.
If you'd like to receive an email each time a new blog post goes live it's EASY to
subscribe to our blog
Save