by Texas Homesteader~
*contains affiliate link
Saving money on electricity is more than just turning off unused lights. Saving real money – cold, hard CASH – on your electric bill is easy. If you know where to look…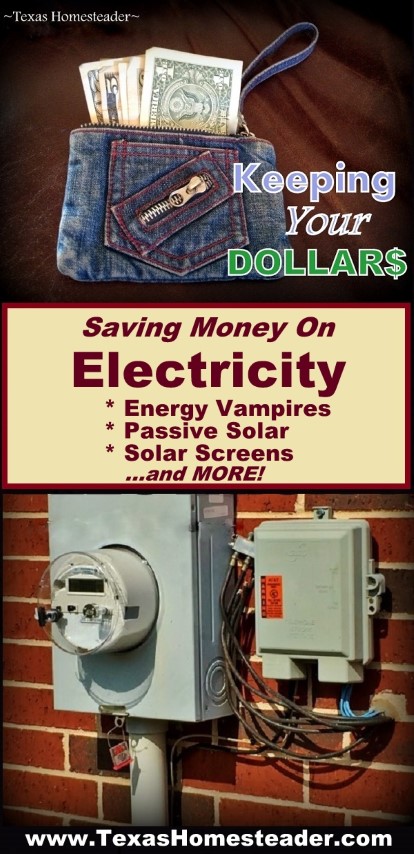 (Note: Some links in this post will take you to other related articles for further information. But links preceded with * are affiliate links. If you click and buy something I could receive a tiny commission.)
Saving More Money On Monthly Bills
Last week I shared a two-part segment on how RancherMan & I make ends meet while living and working here on our homestead without the comfort of a regularly-scheduled corporate salary infusion.
Those posts were wildly popular! There are lots of you hungrily looking for ways to cut back! Whether planning to make the leap to self employment or just looking for ways to stretch your dollars.
Now last week I pointed out that researching for the lowest cost on anything you buy is important. But it's doubly important to research & reduce your month-to-month obligations. Those bills are going to come around not just once, but Every. Single. Month.
Think about your recurring monthly bills for a moment. Have you just been paying them when the bill arrives without giving them another thought?
Are you getting what you paid for, or Paying Extra For Nothing? Well it's time to take a good hard look at them.
Oftentimes you can cut out wasted money spent. Today Let's Look At Electricity.
Choose An Electric Provider
A large portion of a typical monthly budget goes toward paying for electricity. So paying attention to this expense is important.
In Texas we have the benefit of electric company competition – you can choose the electric provider (and the rate) that works best for you.
If it's been a while since you've researched electric rates it might be a good idea to grab a cup of coffee and sit at your computer to check it out. The difference may make a huge impact in your recurring month-to-month electric expense.
For Texas there's even an online tool to help compare electric providers & rates –> powertochoose.org.
Check to see if electric competition exists in the state where you live – if so this research could save you a bundle.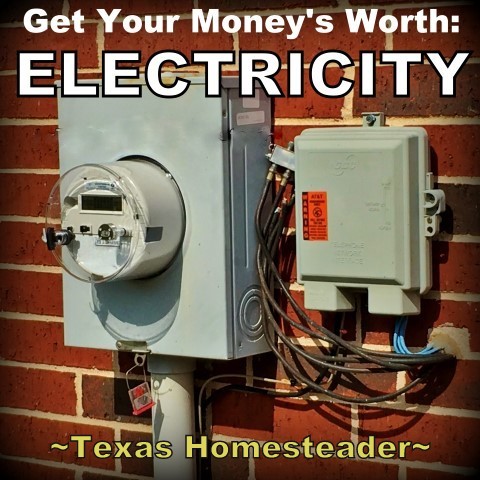 Whatever electricity company or rate you choose, be sure to waste as little of it as you can.
I'm not talking about sitting around in the dark or lighting candles (although there are times when that's fun) I'm talking about WASTE.
How can you cut back on electricity that you're not even aware you're wasting?
Sneaky Electricity Vampires Waste Electricity
Well did you know that many electronics sip electricity even when they're turned off?
Oh yeah, that DVD player is sitting at the ready waiting for you to point the remote at it to turn it on. And by sitting at the ready, it's quietly sipping electricity. Even though it's turned OFF!
Also cell phone chargers, coffee pots, anything controlled with a remote control or has a timer/clock is an energy vampire.
Those appliances are slowly sipping electricity 24/7, even when they're not being used!
Here's a simple solution. We have power strips that are used for many of our electronics. A quick flip of the switch when we go to bed at night turns off a whole group of those potential vampires.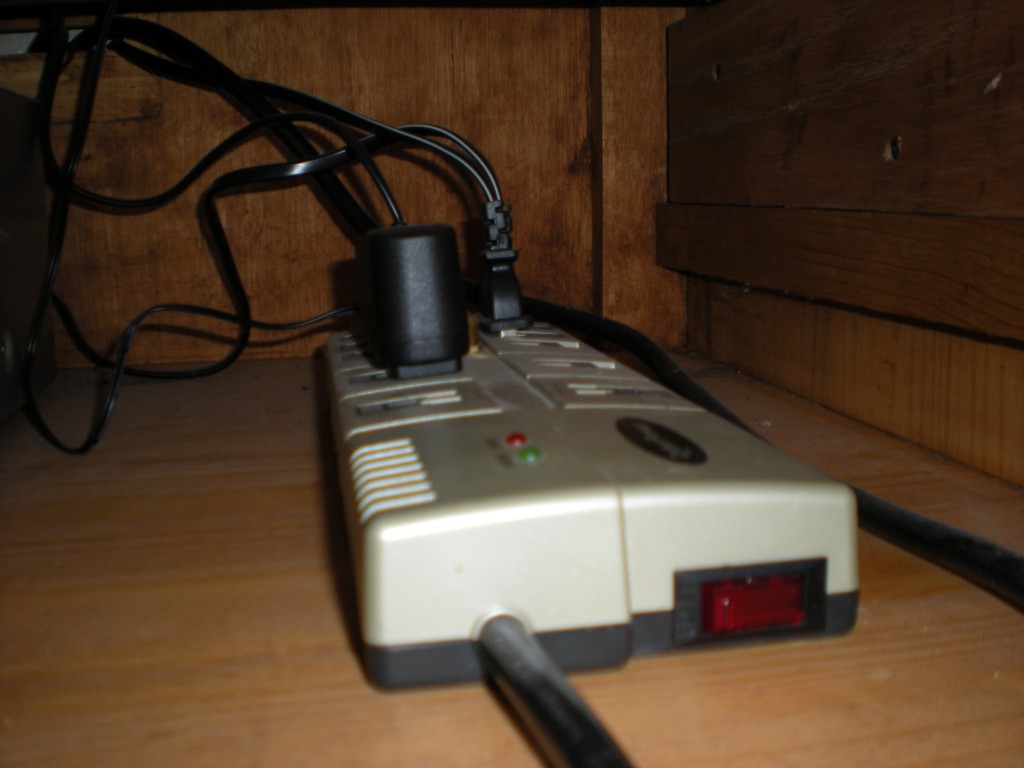 Only Use The Light You Need
And everyone knows it's easy to use either efficient LED or compact fluorescent bulbs in all your light sockets. But it's also important to only use the lights you actually need.
We have a small lamp in the living room that's often the only light needed in the evenings when we're snuggled on the couch watching TV.
And remember last week when I spoke about that large mirror I wanted in our dining room?
The reason I wanted a larger-sized mirror and the reason I wanted it mounted where I did is because a well-placed mirror will reflect light deeper into the house.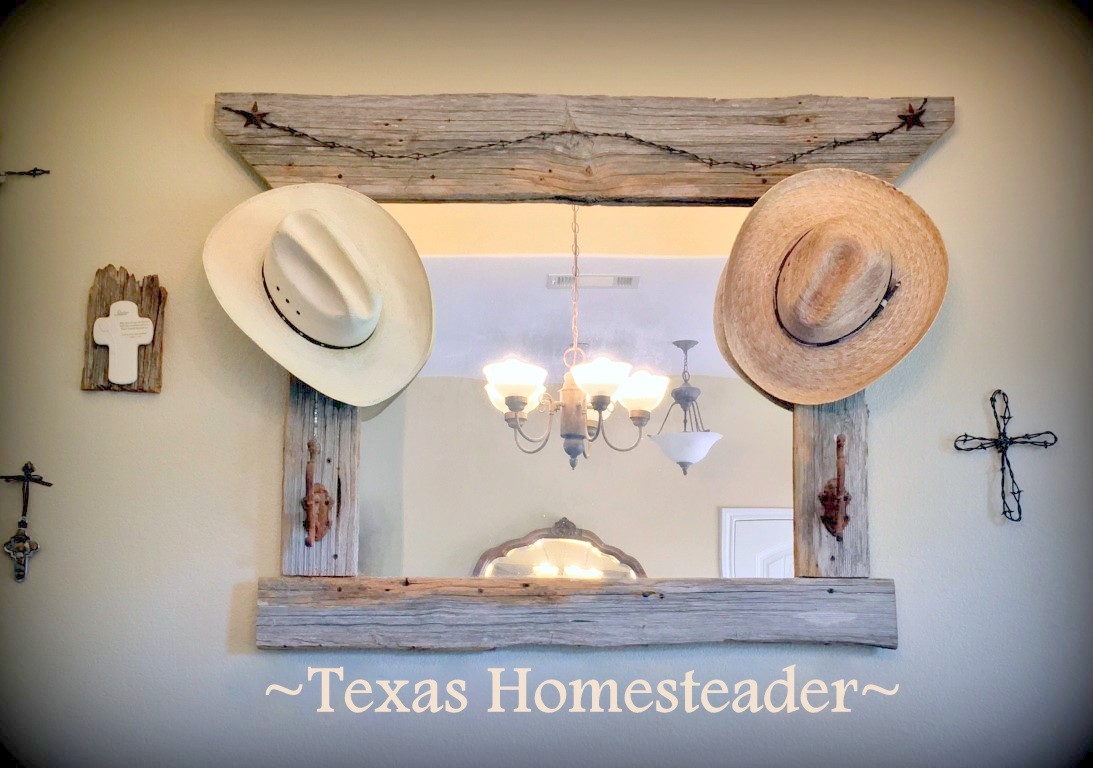 So the need for electric lighting to be used has been reduced simply by placing a large mirror in a strategic spot.
You can also add light simply by opening the blinds and using that natural light for FREE!
Solar Energy Can Be FREE!
How about saving electricity used for cooling your home or for cooking? Since it's typically very hot & humid during our NE Texas summers I do my best to keep that cooking heat outside whenever possible.
It's not unusual to see a jar of sun tea brewing on the picnic table in our back yard.
And I even have a *solar oven to be able to do much of my actual COOKING outside.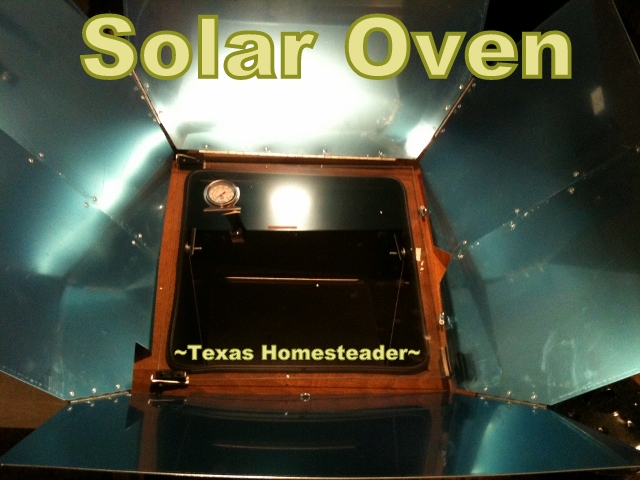 I get double bonus points here! Not only am I keeping that cooking heat outside but also I'm not paying for cooking fuel.
The sun is offering it's amazing cooking energy for FREE. I really like free, how about you?
Passive Solar Needs No Expensive Upgrades
When we were thinking about house design way back when, we designed the house with a passive solar design.
House built in a rectangular shape, long walls facing north & south.

Smaller windows on the north side. (shade from summer sun)

Larger windows on the south side. (capture winter sun)

NO windows on the west where the hottest sun hits at the end of the day.

Open floorplan to allow light throughout.
Although not everyone is in the house-building stage I urge you to think about passive solar principles in your own home. That's where you can #UseWhatchaGot to use solar energy to your advantage for FREE!
A simple example is how you use your window coverings. You can open or close blinds and drapes to either capture or repel the sun's light & heat.
Saving Electricity With Solar Window Screens
And speaking of passive solar, in our area we deal more harshly with summer's heat than we do with winter's cold.
We found out how easy and inexpensive it was to make solar screens ourselves. So we did.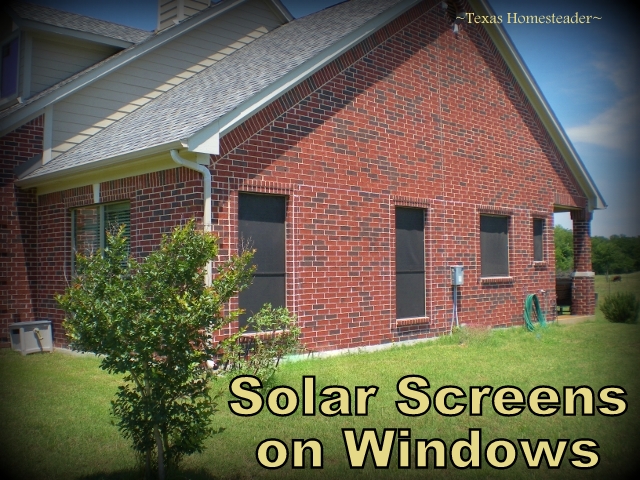 We only needed these removable screens for a few windows on one side of our home. So we were able to slash the price of those screens by picking up regular window-screen frame materials and some special *solar screen cloth.
I'm here to tell ya it makes a HUGE difference in reducing the heat transfer through those windows during the heat of summer!
But here's the deal, we remove those screens when summer's heat starts to wane. That allows the warming sun to hit those same windows to bring that welcome heat and light inside during the drab cold winter months.
Drying Clothes For FREE
Another place to save chunks of money is by not using the dryer. Clothes dryers are energy hogs!
So I hang our clothes outside on our double-line *Retractable Clothesline
.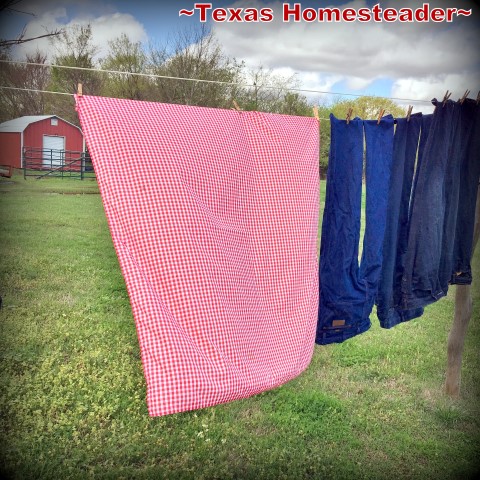 Now this is certainly not a sacrifice for me, I absolutely LOVE the smell of line-dried clothes!
But when the weather's not right for hanging clothes outside such as rainy or cold weather I have a couple of * folding clothes racks
that I set up in our guest room to dry our clothes.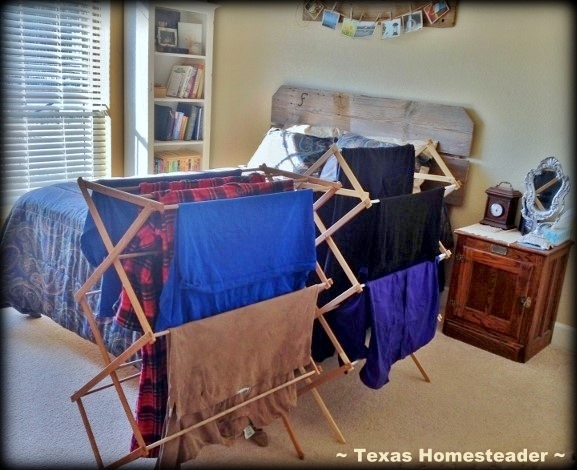 The beautiful thing is that when the clothes are dry, each of my drying options store away neatly out of sight.
I could go on & on but you get the idea.
I think the biggest thing to remember here is to look at your recurring monthly electricity bill with a critical eye and eliminate the waste that you're unwittingly paying for.
And of course the beauty to me about all of these things is they speak to my crunchy-green heart.
Many times by eliminating waste you're lowering your eco footprint as well as your expenses.
She shoots, she SCORES!
~TxH~
This post categorized in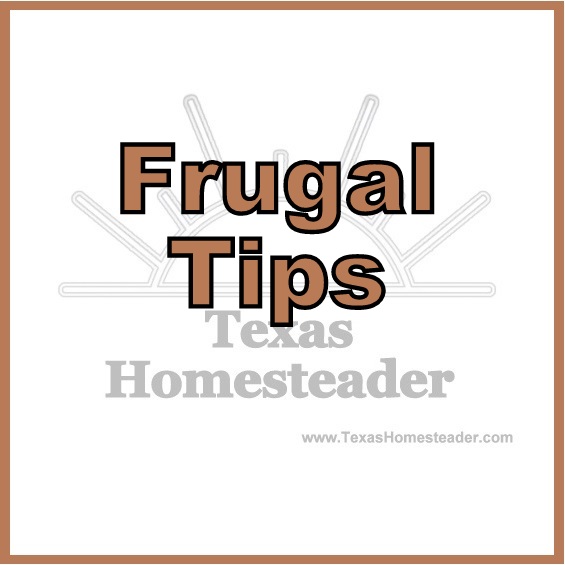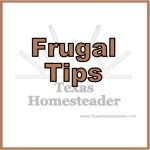 Links In This Post
Other Conservation Posts
Other Frugal Tips
…and many MORE!

C'mon by & sit a spell! Come hang out at our Facebook Page. It's like sitting in a front porch rocker with a glass of cold iced tea. Lots of good folks sharing! You can also follow along on Pinterest, Twitter or Instagram.
If you'd like to receive an email each time a new blog post goes live it's EASY to
subscribe to our blog
* A word about our Affiliate Link – We are currently enrolled as an Amazon Affiliate. Occasionally I will insert an affiliate link into one of my posts if I think it may be of interest to you. I receive nothing from the manufacturer and I only link to products that I have used & love and feel you might love too. If you click on any of my affiliate links and buy something (almost anything, not just what was linked) I get a small referral percentage from Amazon. But here's the really important part – the price you pay for your items is UNCHANGED.
When you buy something through the affiliate link it's a great way to support this blog. And nothing comes out of your pocket so please click often!
*Amazon affiliate
Save
Save
Save
Save
Save
Save