by Texas Homesteader
It seems being environmentally friendly is all the rage now but for some reason I was bitten by the environmental bug years before it became the thing to do. I was using my own reusable bags well before it was fashionable. It's funny the strange looks I received from clerks when I asked them to place my purchases into my own canvas bag. I used to joke with RancherMan that if I could get a nickle for every time the puzzled cashier exclaimed "are you SURE??" that I could pay off all our bills!
Because I naturally have such a "tread softly on the earth" mindset it was primary in my mind when we built our home in NE Texas. We incorporated many energy efficiency features as well as passive solar features into its construction. But not everyone is in the building phase of their home so I thought I'd pass on some good news – passive solar energy can be very low cost and many times doesn't cost a dime!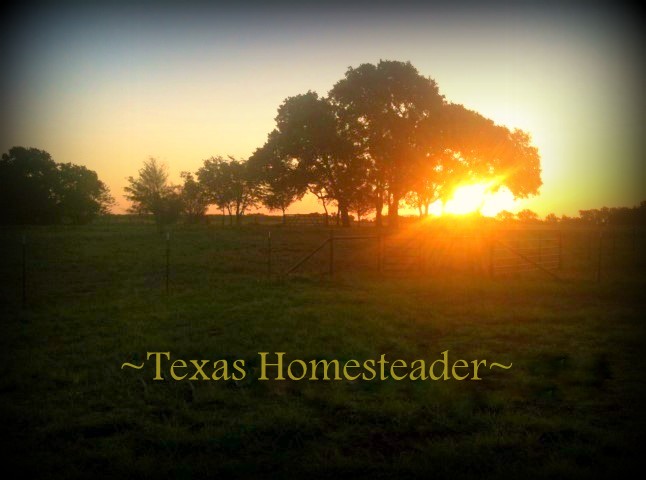 Using Window Coverings To Save Money
We've already discussed solar cooking your bread here, and the use of inexpensive tube-style skylights here. But one of the easiest no-cost ways to use solar energy in your home is with the use of your window coverings.
In the warmer months you can close your drapes to cover those sunny windows and keep that heat from coming into your home. But in the cooler months the opposite is true. Open up those coverings and let the warming sun come through!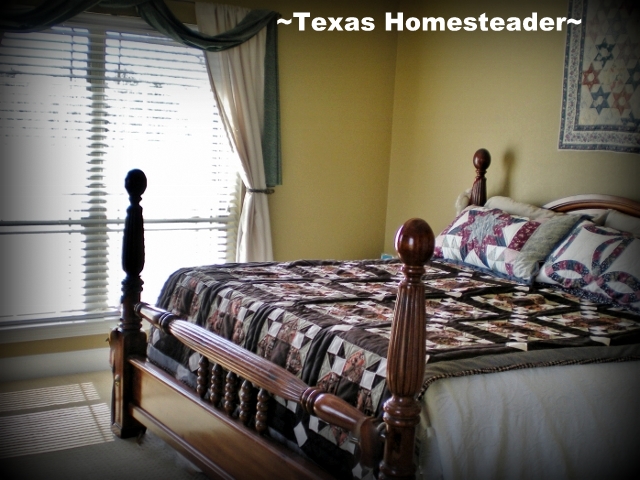 You can also use your windows to allow natural light into a room. If you have an open floorplan even better because light spills into larger areas of your home. We have 2″ blinds as our main window coverings and heavy curtains/valances for the decorative covering and for cold-weather closing. That way we can easily open and close the blinds to suit the conditions. Since we have an open floorplan actual electrical lights are not even needed until nightfall.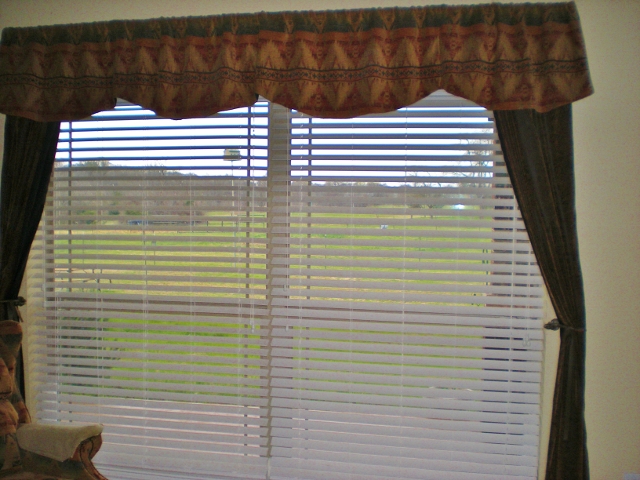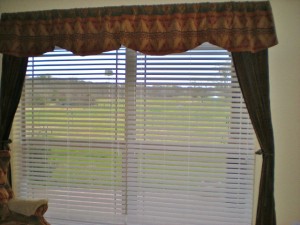 And remember, How You Position Those Blinds when you open them can have an impact too. If you can see sunshine on the floor, heat is coming in. Good in the winter months, not so good in summer.
That Sunshine-Fresh Smell For Laundry
One of my favorite ways to use solar energy is with my solar clothes dryer. 😉 We own a nice gas-powered dryer but I don't use it. I love to use my own Homemade Laundry Detergent, then hang our clean clothes outside to dry. The delightful aroma that is imparted into the fabric cannot be duplicated.
Oddly enough this has turned into one of my more pleasant chores, standing under that beautiful blue Texas sky listening to the chatter of the birds around me as I hang our clothes out to dry. I somehow feel a closeness with my grandmother as I do this chore, remembering how I would stand next to her as a child and hand her the clothes to go on the line. Sweet memories…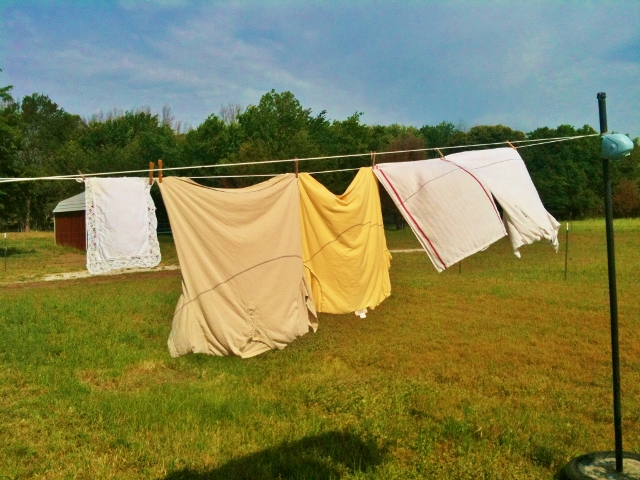 Other Ways To Use The Sun
What about using the sun for other things such as brewing Sun Tea? Or Melting Crystallized Honey back down into that smooth sweetness once again.


If you want to go a step further you can even use the sun to cook your food! I have a *Solar Oven and I use it constantly, especially in the hot/humid summer months. You can check out all of my Solar-Cooking posts for ideas.
If you want to dive even deeper into solar energy there are many other ways to use the sun for heating water, generating electricity, or recharging portable electronics. The web is full of ideas and the technology is getting less expensive all the time. I even made a super-cute Solar Light Feature from Bois d'Arc Tree logs and a couple of solar lights. It's easy to use the sun's energy!
~TxH~
Links In This Post:
Looking For More Solar-Cooking Recipes?
You can see our other SOLAR oven articles

here


C'mon by & sit a spell! Come hang out at our Facebook Page . It's like sitting in a front porch rocker with a glass of cold iced tea. There are lots of good folks sharing! And you can also follow along on Pinterest,Twitter or Instagram
If you'd like to receive an email when a new blog post goes live,
subscribe to our Blog!