by Texas Homesteader ~
*contains affiliate link
I love my solar oven and I use it often, both in the summer and winter seasons. I love BBQ pork sandwiches in the summertime. Today seems like the perfect day to indulge!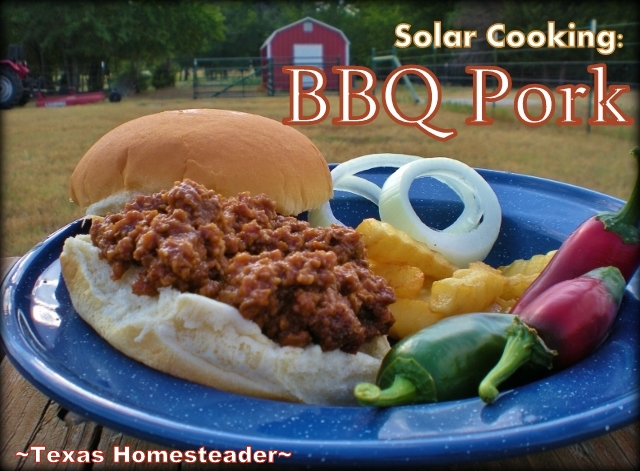 (Note: Some links in this post are for further information from earlier posts I've written. But links preceded with * are affiliate links. If you click them and buy something (almost anything, not just the item noted) I could receive a small commission. But the price you pay will NOT change. It's an easy way to support this blog without anything coming out of your pocket. So click often! Thank you!)
The weatherman forecasts yet more triple digit temperatures all week for our part of Northeast Texas. So I'll be cooking outside whenever possible to keep that cooking heat outside and not in my kitchen.
As with all my cooking endeavors, I use a base recipe and just eyeball most of the ingredients. Substitutions are the norm for me. LOL.
Preparing The Meat
I pulled out two packets of ground pork from the wild hogs hunted and harvested by RancherMan earlier this year. These packages from the processor weigh about 1 lb each, give or take.
I crumbled the meat into the black enameled covered pan that came with my *solar oven. Using the solar oven to cook our food in the hot summer months keeps cooking heat OUTSIDE where it belongs!
*About My Solar Oven: For those of you asking, I have a Sun Oven brand solar oven and I LOVE IT! If you've been waiting to get a solar oven of your own – now's the time!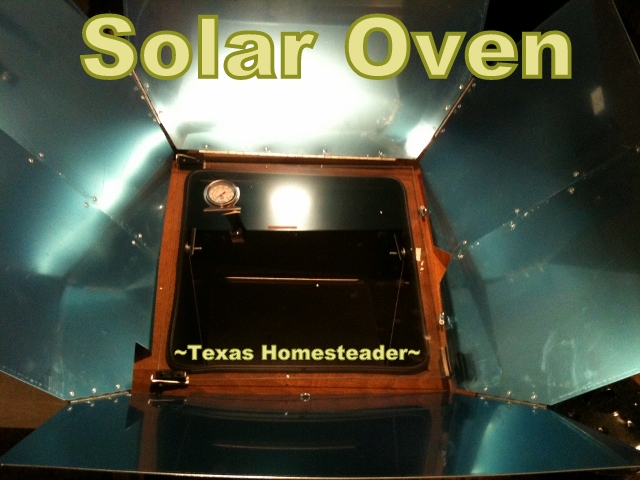 Anyway, now that the meat is crumbled I poured in about 1/2 cup of strong coffee. WHAT??!! Yep, that's right – coffee. To me it just adds a nice rich flavor to my BBQ. Then I added a few generous shakes of Worcestershire sauce and a splash of Claude's Pork Marinade.
I seasoned the meat with a sprinkle of chili powder and threw in a couple of whole cloves of garlic and some dehydrated onions from our garden.
Now this wild hog meat is pretty lean. What little fat will get cooked from it is pretty liquid even when chilled. There's no thick unhealthy fat with this lean pork!
So I'll allow some of the juices to rehydrate the onions, adding a little extra flavor to our BBQ pork meat.
Solar Cooking Ease
Then I placed the covered black enameled pan in my solar oven around 2:30 in the afternoon and pointed the reflectors toward the sun.
I adjusted the oven about every hour or so to track the sun & keep the temps around 300 – 325 degrees.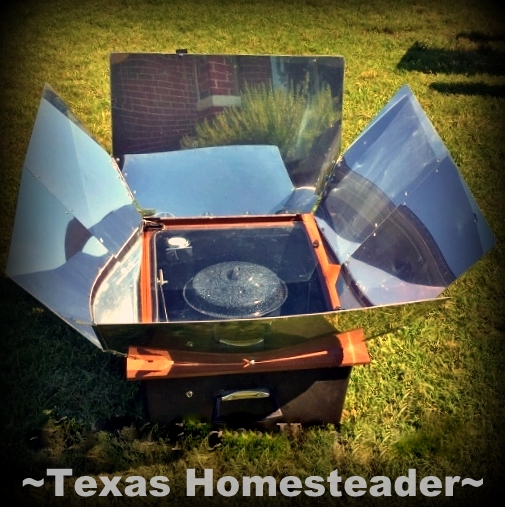 Now I let the meat cook until around 5 o'clock. Cook time in a solar oven depends upon how often you move the oven to track the sun, whether or not there is cloud cover partially obscuring the sun, etc.
My BBQ pork meat was fully cooked in about 2 – 2.5 hours.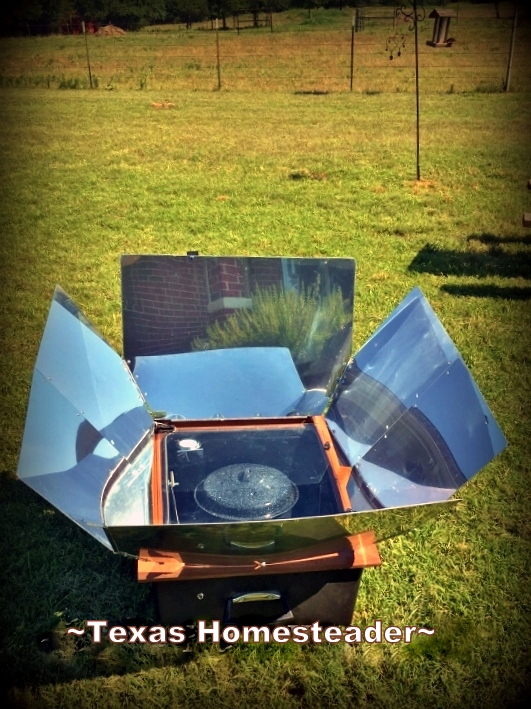 I brought the pan inside, drained what little fat was present and took the garlic cloves & sent them through the garlic press and stirred them back into the cooked pork.
Now I add some Homemade BBQ Sauce and bring out some soft hamburger buns.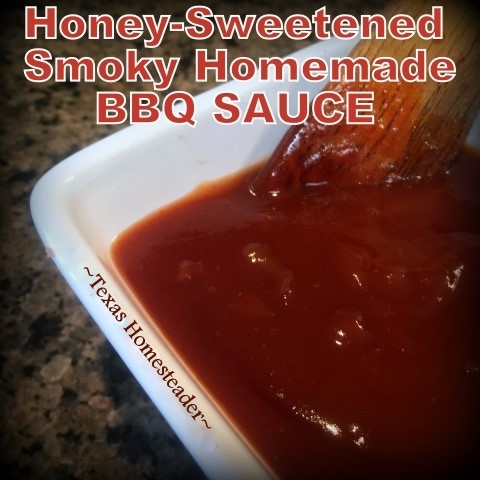 A healthy dollop on the bun and a few freshly-sliced onion rings and some zesty jalapeno slices from the garden and we're good to go.
I love solar cooking!
~TxH~
Looking For More Solar-Cooking Recipes?
You can see our other SOLAR oven articles

here


C'mon by & sit a spell! Come hang out at our Facebook Page . It's like sitting in a front porch rocker with a glass of cold iced tea. There are lots of good folks sharing! And you can also follow along on Pinterest,Twitter or Instagram
If you'd like to receive an email when a new blog post goes live,
subscribe to our Blog!
*Amazon Affiliate
* A word about our Affiliate Link – We are currently enrolled as an Affiliate. Occasionally I will insert an affiliate link into one of my posts if I think it may be of interest to you. I receive nothing from the manufacturer, but I love this solar oven & thought you might too. If you click on any of my affiliate links and buy something (almost anything, not just what was linked) I get a small referral percentage. But here's the really important part – the price you pay for your items is UNCHANGED.
When you buy something through the affiliate link it's a great way to support this blog without anything coming out of your pocket. So please click often!
Save
Save
Save
Save
Save
Save