by Texas Homesteader
*contains affiliate link
Several months back I bought my very first solar oven – I'm in LOVE! I've used it to cook bread and dehydrate garden veggies, but today I'm going to use it to cook homemade marinara sauce.
All the recipes I saw instructed you to cook your garden tomatoes for up to 3 hours to thicken the sauce.
It's hot & humid here in NE Texas and simmering a pan on the stove for that length of time didn't appeal to me at all. Luckily I didn't have to, the solar oven did a fantastic job and all the cooking heat was left outside where it belongs!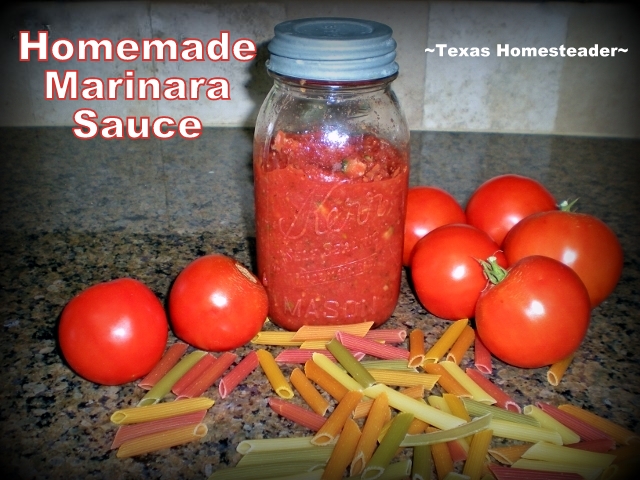 Preparing Fresh Garden Tomatoes
I harvested the available fresh garden tomatoes from my garden and brought them inside. Then the tomatoes were washed, cored & halved them and I threw them in the freezer overnight to freeze them.
Here's ya a helpful hint – you don't have to boil the tomatoes to skin them if you freeze them like I did. I simply pulled them out of the freezer and allowed them to semi-thaw and the skins slipped right off. Again NO HEAT ADDED TO THE HOUSE!
I allowed them to drain for a bit and I saved the tomato juice for other uses. Then I cut the tomatoes into chunks. I added a couple of cloves of minced garlic, some crushed dehydrated oregano from my garden.
And since I didn't have any onions left in the garden I used the ones I dehydrated from the garden earlier. About 1/2 bell pepper was chopped & I stirred it all together & placed in a black enameled pan and set it into my solar oven.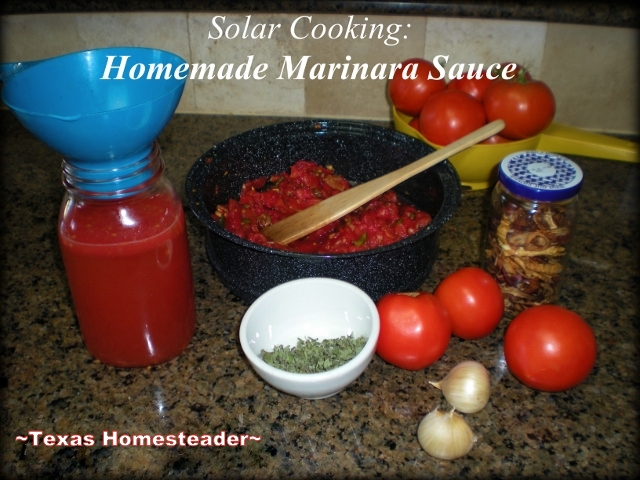 Solar Oven Cooking
The solar oven's glass lid was left unlatched to allow the moisture to escape. Of course I adjusted the oven toward the sun about every hour to help it track the sun across the sky. The Sun-Tracker Cube makes it easy for me to know when my oven is adjusted to the highest efficiency.

The temps inside the solar oven stayed about 300 – 350 degrees.
*About My Solar Oven: For those of you asking, I have a Sun Oven brand solar oven and I LOVE IT! And the Sun Oven folks have actually offered a coupon especially for our readers! As of this writing you can get up to a whopping $70 off. If you've been waiting to get a solar oven of your own – now's the time!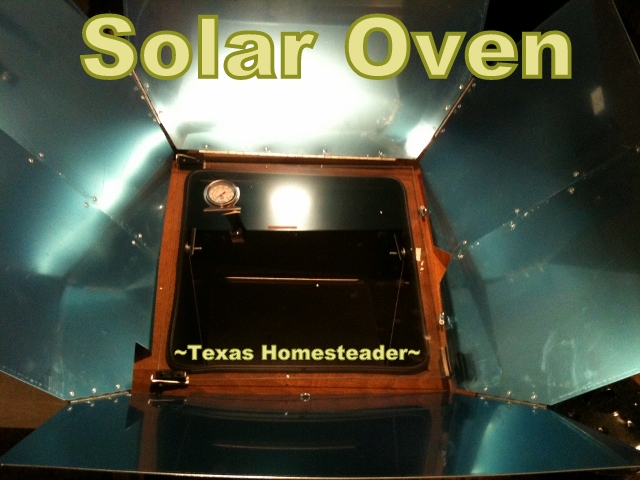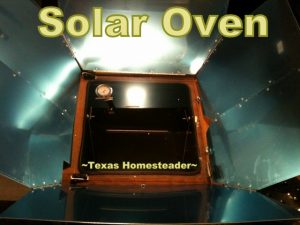 By the end of the day I brought my homemade marinara inside, salted to taste and enjoyed it over multicolored pasta.
There's enough marinara sauce left over to enjoy it later in the week on my homemade meat-stuffed ravioli. Yessireebob I love my solar oven!
For those asking me which one I bought, I bought this *Sun Oven
and I have nothing but good things to say about it – love it!
I enjoyed cooking up this delicious sauce without adding any heat in our living space. The sauce was delicious!
~TxH~
Looking For More Solar-Cooking Recipes?
You can see our other SOLAR oven articles

here


C'mon by & sit a spell! Come hang out at our Facebook Page . It's like sitting in a front porch rocker with a glass of cold iced tea. There are lots of good folks sharing! And you can also follow along on Pinterest,Twitter or Instagram
If you'd like to receive an email when a new blog post goes live,
subscribe to our Blog!
*Amazon & Sun Oven Solar Oven Affiliate
Save
Save
Save
Save
Save
Save
Save
Save