by Texas Homesteader
* contains affiliate links
Living in the hot/humid environment of Northeast Texas, we built our home with passive solar design in mind. The steps we made during construction have made a pretty drastic impact on our typical energy usage. But not everyone is in the construction phase of their home.
No worries, there are easy and inexpensive ways to keep the heat of summer outside where it belongs. And doing so will let you cash in on lower utility bills.
One such way is with solar screens. These screens are made of a special material that shades your windows from almost all of the sun's heat yet still allows you to see outside.
They also reduce sun-fade on interior fabrics, offer a higher level of privacy than standard screens and I love the way they look on our home. But although they really do make a drastic difference in the heat coming through your windows, having these specialty screens installed can sometimes be kinda pricey.
(now here's the part you're really gonna love)
We made solar screens ourselves in an afternoon and saved a ton!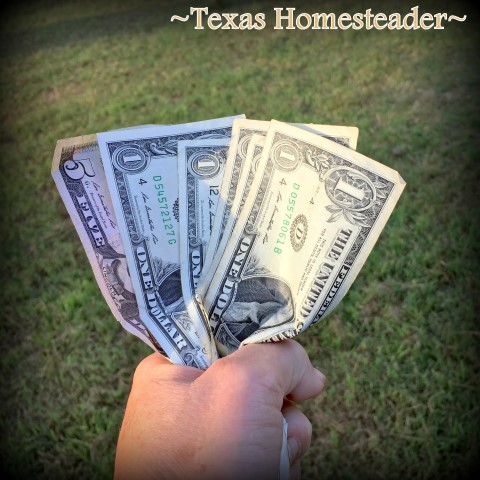 Simple Supplies Needed
Here's how you can too: First carefully measure the windows that you want to make screens for.
There's a short list of supplies you'll need to make your solar screens. You'll need the hardware to make the screen's frame, frame corners to connect the pieces into your window-sized rectangle and spline to hold the screen to the frame. Depending on the size of the screen you might want cross braces as well to hold everything rigid.

You'll also need the actual solar screen material, and it comes in several different colors. I searched and found different widths and colors of * solar screen at Amazon
. So even if you don't have a big-box home improvement store handy you can have solar screening shipped directly to your home!
We only needed three simple hand tools to assemble our screens. A hacksaw to cut the frame to size, a spline tool to roll the spline onto the frame to hold the screen in place, and a razor blade to carefully trim the excess screen material after it was attached.
Bada-boom, bada-bing – SCREENS!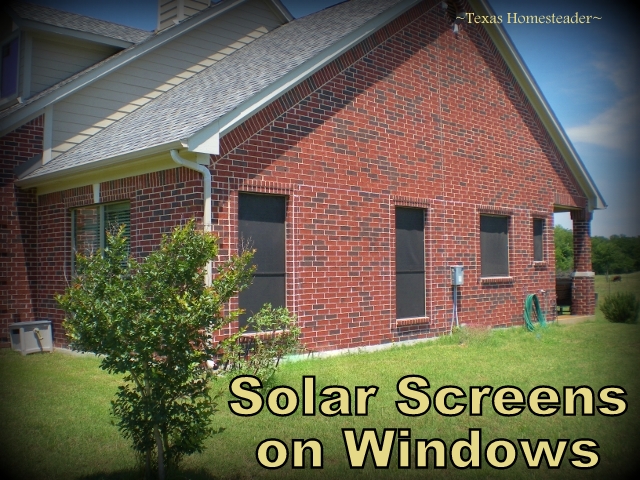 Solar Screen Not Needed On All Windows
We don't need solar screens on every window on our home, just the problem ones that face the east. (we have no western-facing windows)
Each year at the first hint of summer heat we slide the screens onto those few eastern-facing windows.
Then in the fall we remove the screens and place them back up in the attic so we can get that lower-level winter sunshine through those windows to help give the house light/heat in the wintertime. Easy peasy!
~TxH~
Other Budget-Stretching Articles
…And MUCH More!!
Other Low-Waste Stories


C'mon by & sit a spell! Come hang out at our Facebook Page. It's like sitting in a front porch rocker with a glass of cold iced tea – lots of good folks sharing! You can also follow along on Pinterest, Twitter or Instagram.
If you'd like to receive an email each time a new blog post goes live it's EASY to
Subscribe to our blog!
* Affiliate Links – We are currently enrolled as an Amazon Affiliate (others could be added in the future) Occasionally I will insert an affiliate link into one of my posts if I think it may be of interest to you. If you click on one of those links and buy something (almost anything, not just what was linked) I get a small referral percentage from them – the price you pay for those items is UNCHANGED.
When you buy something through the affiliate link it's a great way to support this blog without anything coming out of your pocket so click often!