by Texas Homesteader ~
I hate junk mail, it's such a waste of time and money. And it's not kind to the earth at all. So I easily stop junk from hitting my mailbox in the first place. Thankfully it's very easy to do. Come see how.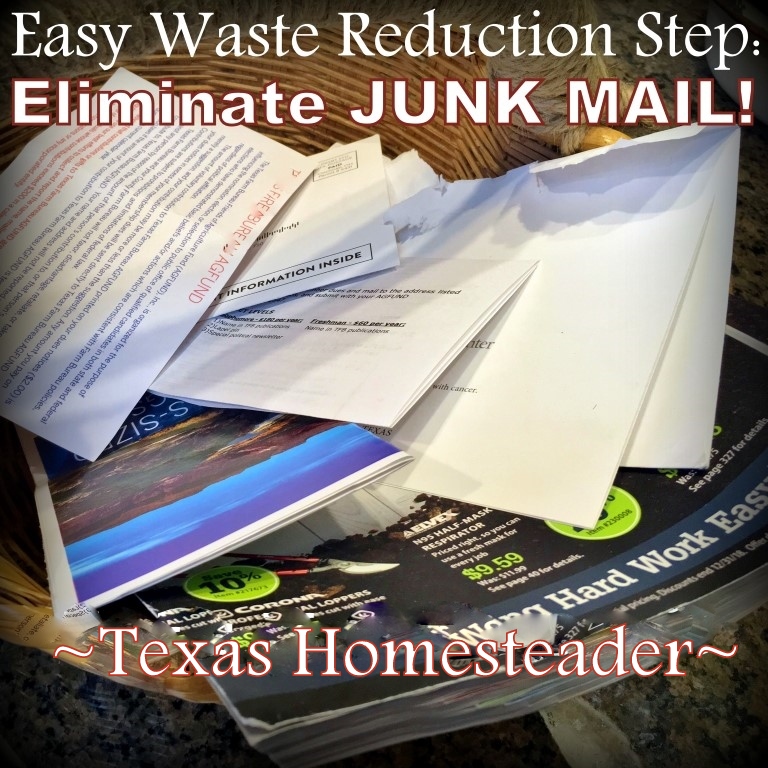 New Year, Easy Trash-Reducing Goals
So a brand new year has begun and there are many resolutions & goals we're all busy jotting down.
Resolutions & goal setting do get a bad rap sometimes, but who doesn't want their lives to be just a little better than the year before?
I don't do resolutions since they're typically so hard to complete. Read my New Year's Goals Steps to see what I do instead.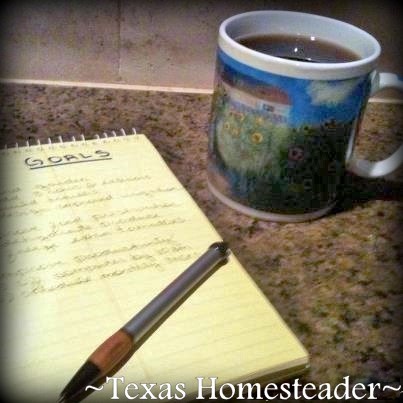 Stop Dealing With Junk Mail
But today I'm focusing on one of the all-year-long goals I have: stopping junk mail from being crammed in my mailbox. Maybe you'd like to do the same?
I hate junk mail. A Lot.
It breaks my crunchy-green heart to have unsolicited junk delivered to our mailbox.
Sure you can typically recycle junkmail, but it's disheartening how much recycling actually ends up in the landfill even after being sent off to be recycled.
Plus it's a colossal financial waste for those advertising companies as well. I'm never going to buy their goods anyway. No one wins with this one.
First Step: Register To Stop Junk Mail
You can opt out of almost all marketing by visiting the website www.dmachoice.org. When you fill out the form your information is placed on a file made available to all direct marketers.
This immediately reduced our junk mail stream for 10 years! Yep you read that right, 10 years bebe!
It only costs $2 (as of this writing) but it was some of the best dollars I ever spent. Our junk mail volume was significantly reduced immediately.
I tackled the remaining trickle of junk mail that landed in our mailbox myself. But at least now a piece of junk mail in our mailbox is rare.
Accumulate Remaining Junk Mail Received
This is the second step of reducing junk mail. I'm accumulating junk mail that's still being received. I'll tackle them one by one.
I can do this every day if I want, and often I do if I have the time. But it's even easier if I bring in any junk mail from the mailbox and toss it in a drawer or out-of-the way basket.
Then at the end of each month I have a reminder sent to me from my online calendar reminding me to OPT OUT from all of those accumulated pieces of junk mail.
Quick Copy/Paste Opt Out Request
I pull out that basket and do a quick google search for each piece of junk mail:
"[name of company] contact us"
And BOOM! Google brings up the email information for each of these companies.
I then email each of these companies the same copy/paste OPT OUT request message.
That message basically says we must pay to dispose of our trash and for environmental reasons I respectfully request to OPT OUT of any promotional mail from them or any of their affiliates.
Then I include the address information shown on their label, including any codes they might show that would help identify the mailing for them.
I ask them to confirm to me when my request has been completed. I send a copy of this email to myself as well.
My copy sits in my inbox until they respond. Oh no, you know I'm not gonna just forget about it!
2nd Request Opt Out Reminder
If they don't respond in a reasonable time I hit REPLY ALL (so I get an updated copy as well) and send it again with '2nd request, please respond' on top. That usually does it.
When they send the opt-out confirmation I'll trash my copy of the email and file their confirmation in an email mailbox I've titled OPT OUT.
If somewhere down the road I begin to get their junk mail again (not probable but it has happened before) I can forward their confirmation back to them and ask where things have fallen through the cracks. That usually fixes things for good!
So if you're wanting to give Mother Nature a big, wet kiss on the mouth this year & stop junk mail from accumulating at your house too, give this a try. It's EASY!
~TxH~
This post categorized in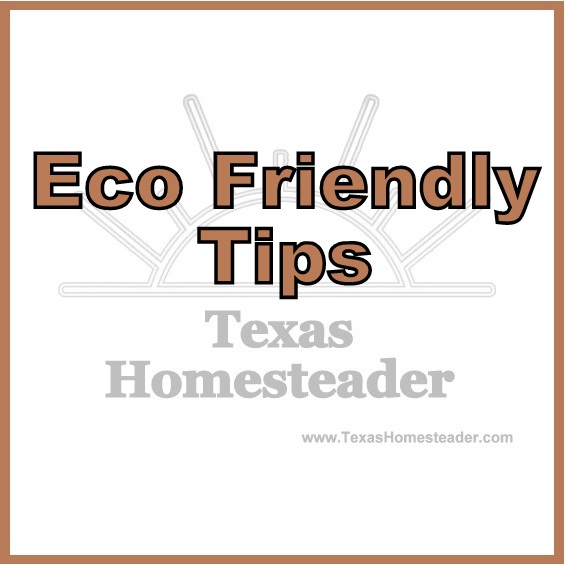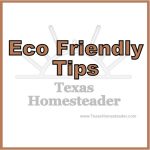 Other Posts About Reducing Household Waste
…and Many More


C'mon by & sit a spell! Come hang out at our Facebook Page. It's like sitting in a front porch rocker with a glass of cold iced tea – lots of good folks sharing! You can also follow along on Pinterest, Twitter or Instagram.
If you'd like to receive an email each time a new blog post goes live it's EASY to
Subscribe to our blog!