by Texas Homesteader ~
At a memorial service for a dear friend, I saw a sweet remembrance idea provided by her family. They had a small basket holding packets of seeds. There were seeds for flowers, vegetables and herbs.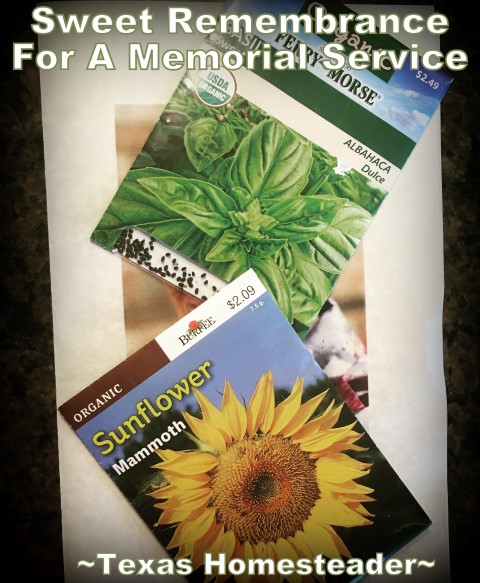 (Note: Some links in this post will take you to other related articles for further information. But links preceded with * are affiliate links. If you click and buy something I could receive a tiny commission.)
They requested mourners take a *Packet of Remembrance Seeds and plant them in honor of their loved one who was an avid gardener.
I loved their idea of honoring their dearly departed one. Such a beautiful and long-lasting tribute to someone they held so dear.
Then I suffered my own loss…
Sweet Remembrance Idea
My mother passed away in 2022. As our family grieved we planned mom's memorial.
Touched by the seed basket offerings years earlier at my friend's memorial, I knew I'd be sharing sunflower seeds at mom's service.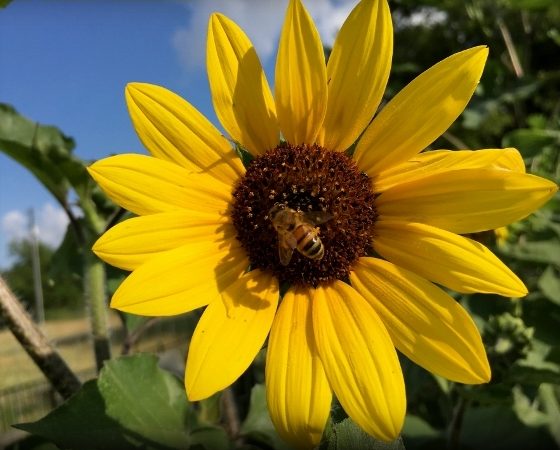 Better Memorial Idea –
Don't Release Balloons,
Plant Flowers,
People often release balloons to honor a loved one who's passed. But that wouldn't honor mom at all! She would have hated that.
Mom was a trained Master Naturalist. She knew and despised the environmental damage that balloon releases cause.
There's so much damage in a balloon release that most mourners don't even think about.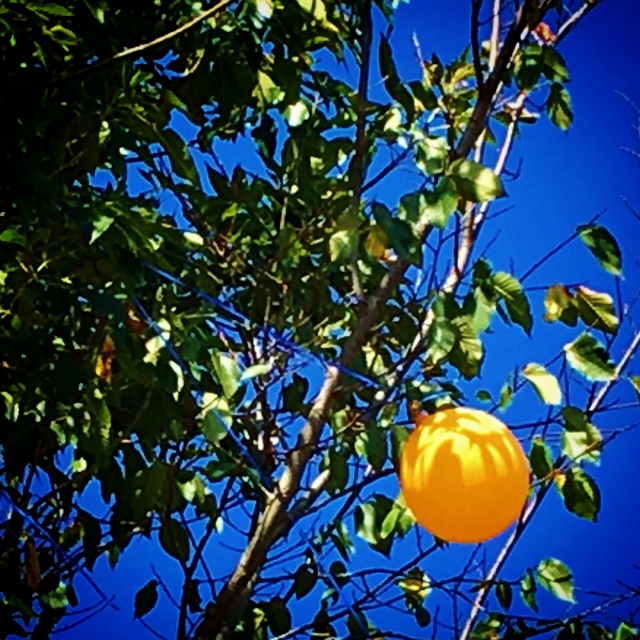 Mom knew that balloons released into the air were bound to come back to earth as trash.
Ugly litter in roadways, fences and trees. And even death to animals accidentally ingesting those deflated balloons or the strings.
Plant Something Your Loved One Enjoyed
Mom loved Sunflowers. As a matter of fact I planted sunflowers in our garden every year because she often commented about how beautiful they were when she came to the Homestead.
And I often picked them for her when she and dad would join us for supper. I'd always try to have a bouquet of sunflowers on the table just for her.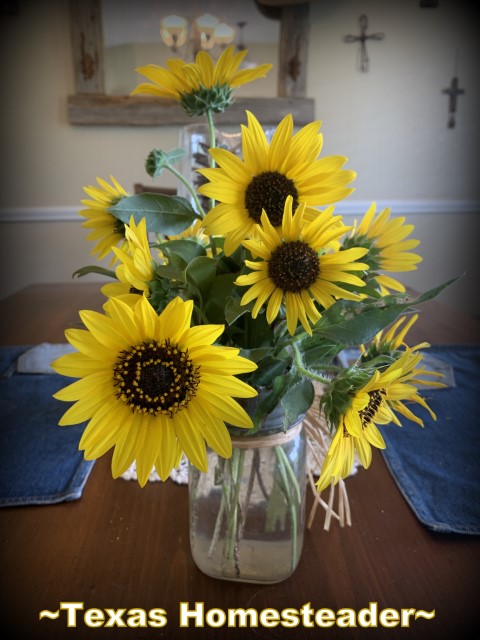 So I knew that sunflowers would be a beautiful way to honor mom.
Memorial Service Seeds For Mourners
There will be no wasteful balloon release to memorialize my amazing mother. Instead I'll ask mourners to do as mom would have wanted. Plant flowers in remembrance of her.
They can remember her fondly as they enjoy the beautiful yellow blooms for much longer than the fleeting glance of balloon waste floating away, destined to become trash somewhere else.
So for mom's memorial service I decorated a small wicker basket and added the sunflower seed packets inside.
Next to the basket was a printed note asking mourners to take a packet of sunflower seeds home & plant them in memory of my mom.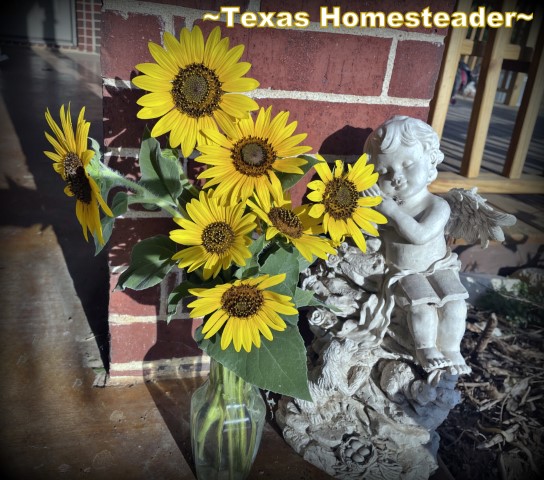 Another Memorial Idea – Plant a Tree
I've often planted things as remembrance for someone dear whom I'd lost. Sometimes a tree, sometimes a shrub, sometimes flowers. It's a living memorial to remember them by.
Here in Zone 8 the fall season is the best time to plant trees. So in October I'll also plant a memorial tree in mom's honor.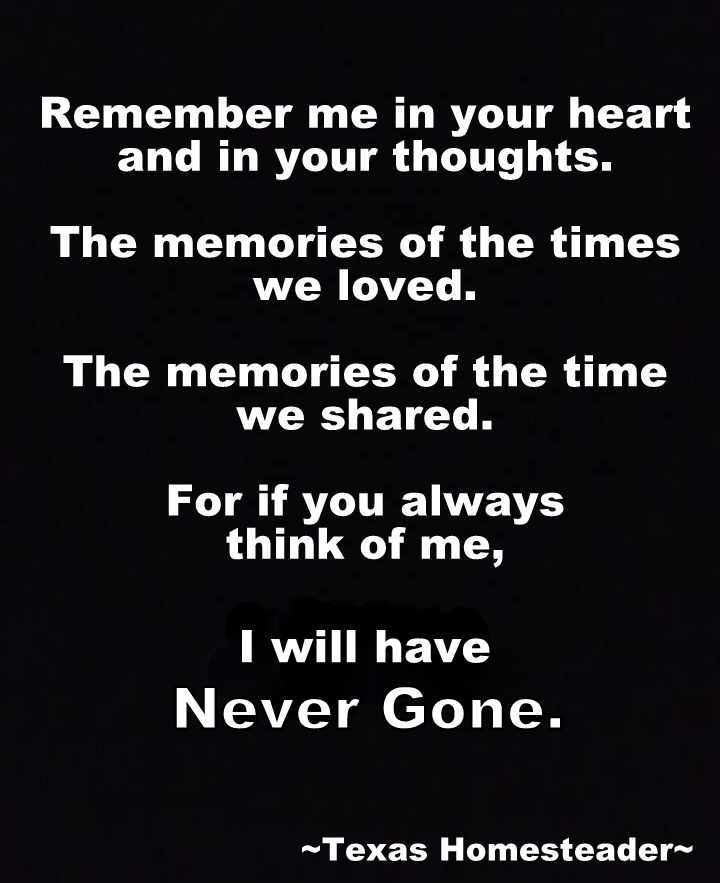 That tree will live on for years & years, and I'll smile each time I see it remembering my mom.
Those Whom We Hold In Our Hearts Are Never Truly Gone.
~TxH~
This post categorized in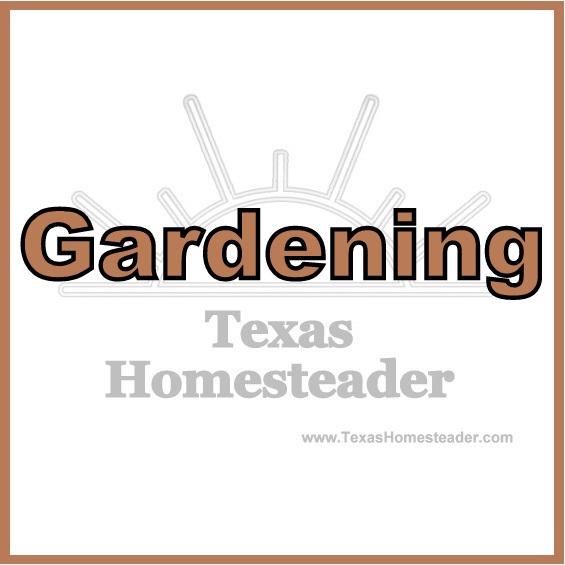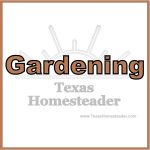 Other Inspiring Posts
…and MANY MORE!
Other Humanity Posts

C'mon by & sit a spell! Come hang out at our Facebook Page . It's like sitting in a front porch rocker with a glass of cold iced tea. There are lots of good folks sharing! And you can also follow along on Pinterest, Twitter or Instagram
If you'd like to receive an email when a new blog post goes live,
subscribe to our Blog!