by Texas Homesteader ~
It seems in our culture there's a constant struggle for more. A larger house, a newer cell phone, a flashier car.
Of course there's nothing wrong with pursuing the things you truly desire. But I think many times the drive for newer/bigger/better has nothing to do with things that we ourselves want.
Comparing Ourselves To Others
Oftentimes our drive for more & more is simply the result of false wants brought on by looking around to see what everyone else is doing. Self-depreciating thoughts sneak into your mind:
"Judy just got a brand new car, now I hate mine because it's an older model", or "I don't feel professional anymore because this is last year's outfit."
So often we're looking at what others have and then measuring ourselves – maybe even our worth – against that!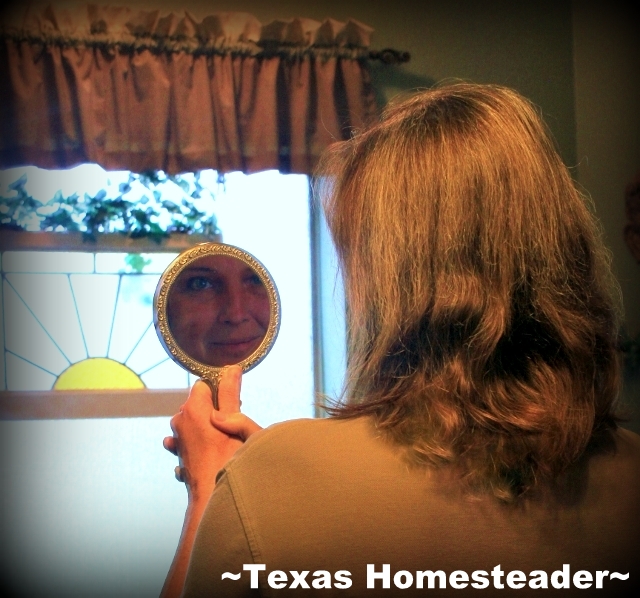 But instead of the never-ending battle of pursuing things, I want to strive to pursue HAPPINESS instead! And for me, happiness can't be found at a store.
How To Be Satisfied With 'Enough'
Although it seems to fly in the face of society norm, my goal is to be satisfied with 'enough' in my life. But what is the definition of enough?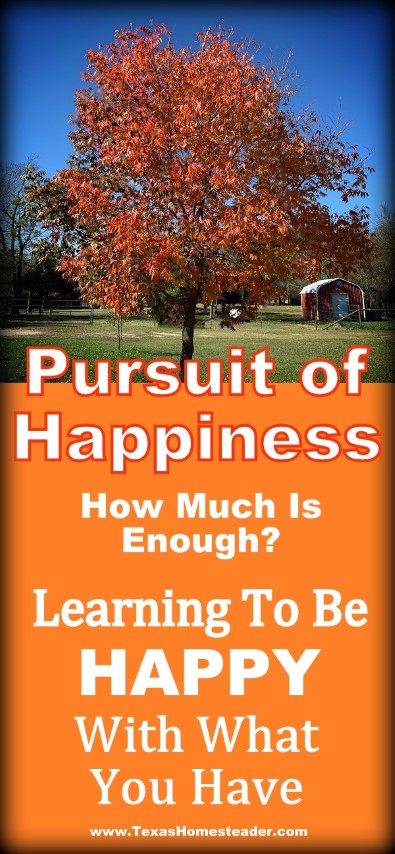 How To Find 'Enough' In Life For Your Satisfaction
It's not about deprivation but finding contentment in your life.
It's being satisfied and even happy with last year's outfit if it looks great on you!
Perhaps it's enjoying driving your older car because it still looks nice & it's completely paid off saving you money each & every month.
Maybe it's appreciating your current house because of all the great memories you've made there. Raising your children, hosting special holidays or pride in that pretty garden you built in the back yard a few years ago.
Think of it this way: You've worked hard for the things you have. Now it's time to sit back and enjoy them without quickly pushing them aside so you can be grabbing at the next big thing.
How Satisfaction In Life Affects Relationships
And I wonder… When you're satisfied with the things you're already blessed with, it just seems logical that you'll find less need to buy more & more to clutter your home and your life.
Less clutter = more space in your home, more peace with yourself and with your life. And how could that not carry over into your relationships too?
What about the way you parent your children? If you were satisfied with the possessions you already owned for both you & your children, could it make you a little less harried? Maybe a little less stressed when dealing with your little ones?
Or what about your marriage? If you're not trying to buy more-more-MORE there's no need to work so much overtime at a job you hate to be able to afford the newer/better whatsit. What does that mean?
Well it could mean that after a hard day working at the office you can come home & just spend time together talking, sharing, LIVING. How can those relationships not be healthier??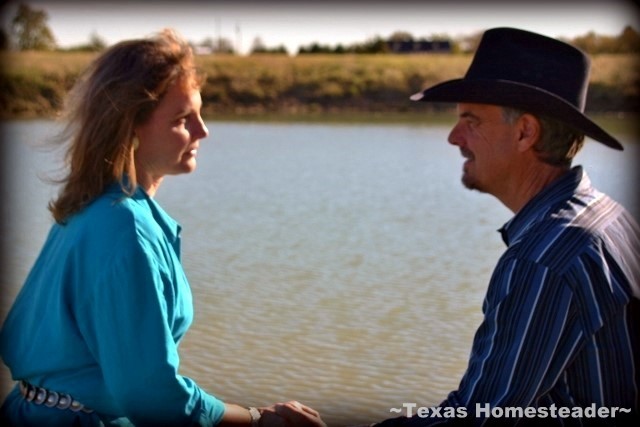 Photo Credit: Cynthia Marie
The bottom line is that there's nothing wrong with buying what you want. Just make sure it's for the right reason and you, your family & even your wallet will be happier!
~TxH~
Other Inspiring Posts
…and MANY MORE!
Other Humanity Posts

C'mon by & sit a spell! Come hang out at our Facebook Page . It's like sitting in a front porch rocker with a glass of cold iced tea. There are lots of good folks sharing! And you can also follow along on Pinterest, Twitter or Instagram
If you'd like to receive an email when a new blog post goes live,
subscribe to our Blog!