by Texas Homesteader ~
I love Christmas! There, I've said it. I really do. The sparkling lights, the gatherings, the food… But even with all this seasonal joy I find myself falling into a dark sadness sometimes during the holidays. Maybe you do too?
What Brings Christmas Joy?
Of course as a Christian, the celebration of the birth of Christ is deeply meaningful for me.
And there's the festive decorations adorning our small tree. I even add edible ornaments (ie: candy canes). So if the grandbabies visit they're welcome to eat our Christmas decorations.
And I decorate our tree with sentimental ornaments too.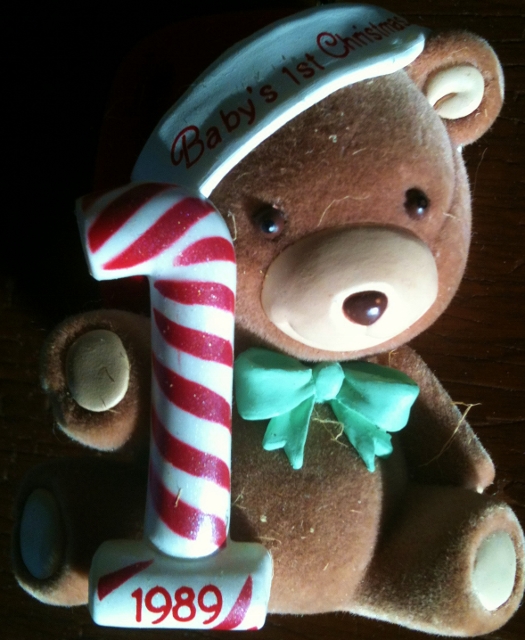 I love gathering with our extended family who have always been a close-knit group.
In our family we take turns hosting Christmas & only have to provide some of the food. Each family brings their favorites to contribute to the meal. That way no one family is burdened with doing everything themselves.
Feeling Sadness During The Holidays
But sometimes the holidays become an emotional challenge for me.
Over the years I've worked hard to pull away from the mad, crazy consumerist portion of the holiday. I thought that would solve a lot of holiday emotional frustration for me. And make no mistake, it helps a lot!
But sometimes I really get hung up on the other side of Christmas – Sadness over familial expectations – both real & perceived.
Sometimes so much so that I can't see the abundant blessings that are heaped all around me.

Familial Expectations at Christmas
My problem is that I have visions of perfection at Christmas and, well, we don't live in a perfect world.
Of course I'd love to gather all of our children (and our grandchildren) under one roof and celebrate a good old-fashioned Christmas as a family like we used to.
But that doesn't often happen. The kids all live in Texas but they have other family members and oftentimes in-laws as well with whom to balance their holiday time. I totally get that.
But some years I still fall into a pity party feeling sometimes that RancherMan & I don't receive the same attendance that others might receive from our kids.
Maybe the 1-2 hour drive is just too far for them?
Maybe they just don't have the available time during the holidays?
I guess I get my feelings hurt sometimes, but this is something I'm working on.
I've got to learn to accept that Christmas is not always my version of perfection. That it will not always look like a Norman Rockwell image.
And I need to surround myself with those real blessings in my daily life that lift my spirit instead of looking at what I feel might be missing during the holidays.

Stressing Over Gifts – Purchased Or Handmade?
There are some people who absolutely love shopping & finding just the right gift for each person on their gift list.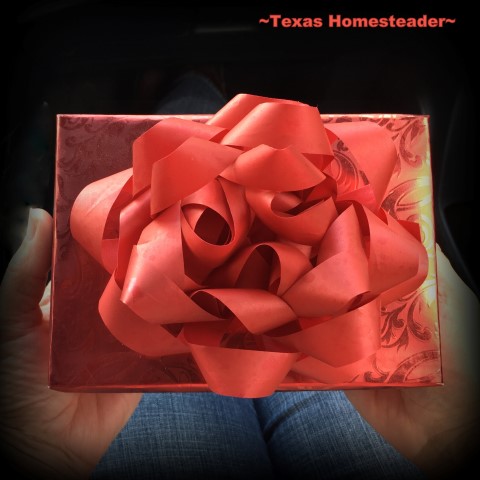 But make no mistake: Gift-Buying is not my talent.
I always stress about gifts. "Do they need this? Do they already have one of these? Is this even something they want?"
So RancherMan & I decided long ago to make our gifts handmade each year. Although they're much more time intensive, we feel they're also more personal – a gift from our hearts.
We prefer to give consumable gifts.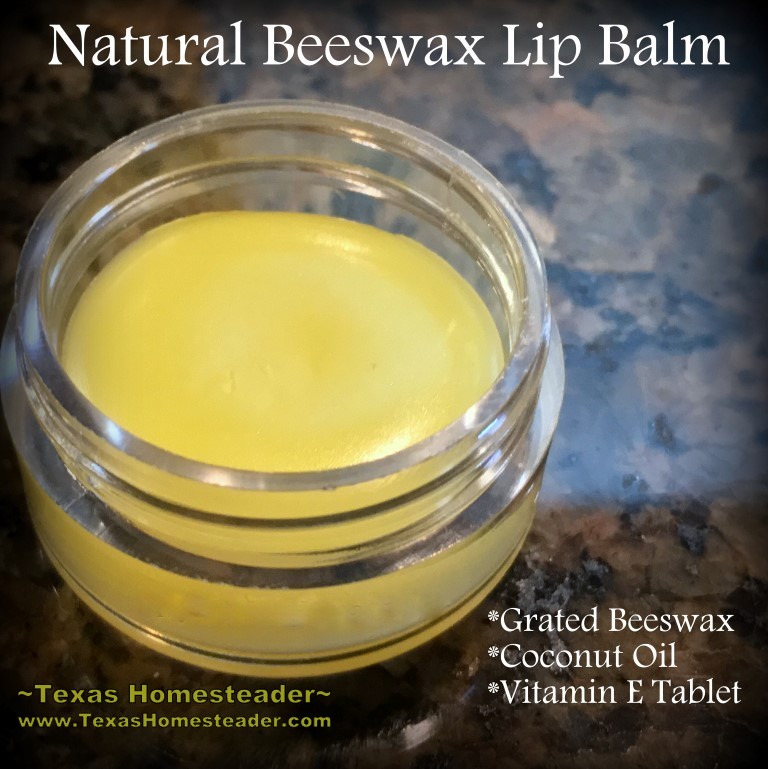 Yes it's true that this alleviates the Christmas shopping push-n-shove. But making your gifts takes much more of your time and sometimes even more of your money than just buying the gifts and being done with it.
Sometimes these homemade gifts stress me out because I worry about all the same stuff that I did when I was just buying them from the store. Will they appreciate this? Is it worth the time & effort we're putting into it?
This second-guessing myself is also something I'm working on.
Expecting Perfection When Giving Gifts
Here's where the struggle gets real, y'all! Mama always says 'Presentation Is Half The Gift' so I always fuss majorly with the actual gift presentation. Enough to make RancherMan pull his hair out each & every year!
For instance, last year for Christmas we made the kids a jar of vanilla-bean infused honey from our hives, some honey-sticks to sweeten their tea, and some homemade beeswax lip balm.
Each of these gifts took lots of time from harvesting the honey, purifying the wax, making the gifts, etc.
But I didn't want to just plop it all in a crumpled paper sack and hand it to them. I wanted the gift presentation to pop!
Making Homemade Gift Bags
Of course I decorated the honey jar, but how do I present the bundle of our homemade gifts?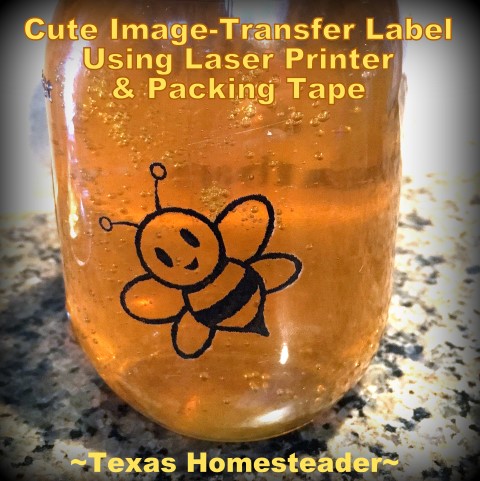 I decided to sew a denim gift bag for each of our children, which didn't take too long I guess. But then I stressed about them all looking the same.
So I embellished each denim gift bag differently. I cut strips of denim & hot-glued them into ribbons or other embellishments on front of the baskets.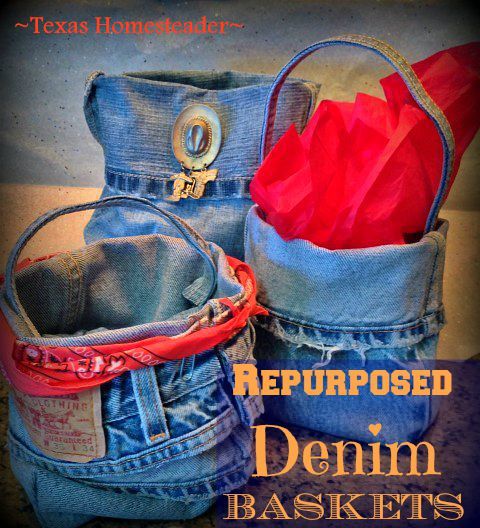 But what about the stuffing? I'd like this gift bag to display the gifts we worked so hard on.
So I took the brown-paper section of our cattle feed bags and crinkled it and cut it into strips. LOTS of strips!
Those strips were fluffed into the baskets to hold the lip balm tubs up higher. That way they wouldn't just get lost in the basket.
The honey sticks were tied together but I decided it didn't pop enough. So I took the bundles apart, cut thin strips of denim and tied them with that instead.
A printed card describing the gift aspects was placed in each of the baskets and we bought a honeybee stamp.
Then I stressed about how to 'package' the lip balms. First I tried this, then that. It was enough to drive RancherMan crazy.
It took days & days (and a HUGE mess) to just to complete those 4 gift baskets. And that was AFTER all the gift items had been handmade!
So yeah, in the end the gifts popped to my satisfaction. But at what emotional cost?
Do all those hours of work really garner more than a cursory glance from the gift recipients?
Would they even have any idea how much time & effort went into that one small part of their gift?
Probably not.
Time to Take A Breath – Perfection Is Not Necessary!
So now I'm taking steps to make sure I keep the JOY in my holiday.
I'm striking a happy balance during by keeping these things in mind:
Surround myself with those holiday traditions that bring me joy. Decorating for the holiday,

homemade hot cocoa

, a fire in the fireplace – good friends & family.

Heartfelt homemade gifts don't have to be perfect.

Gifts can be presented nicely without going overboard striving for perfection.

Family that attend our gatherings will be appreciated, I'll strive to be understanding of those whom cannot attend.
Do you find yourself in a funk this time of year? What do you do to try to alleviate that?
How do you keep the joy in your holiday?
~TxH~
Other Christmas Posts You Might Like:
Gift Ideas
Eco-Friendly Gift Ideas: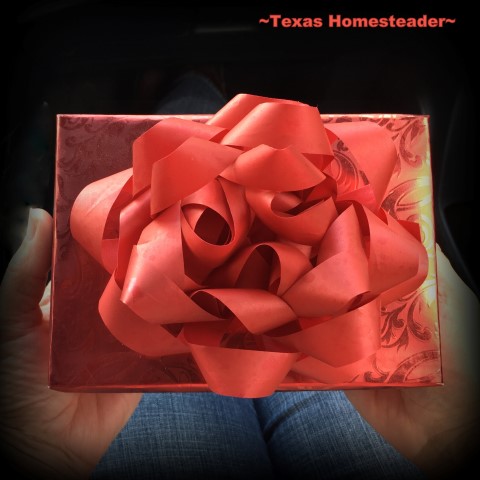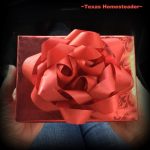 Low-Waste Gift Wrapping & Presentation


C'mon by & sit a spell! Come hang out at our Facebook Page . It's like sitting in a front porch rocker with a glass of cold iced tea. There are lots of good folks sharing! And you can also follow along on Pinterest, Instagram & Twitter
If you'd like to receive an email when a new blog post goes live,
subscribe to our Blog!
Save