by Texas Homesteader ~
*contains affiliate link
Is your mom environmentally aware? Does she love being gentle with this gorgeous earth we call home? Well you're in luck, I've assembled a quick list of inexpensive gift ideas to spoil your crunchy, eco-friendly mom this year. Gifts mom will love – c'mon & see!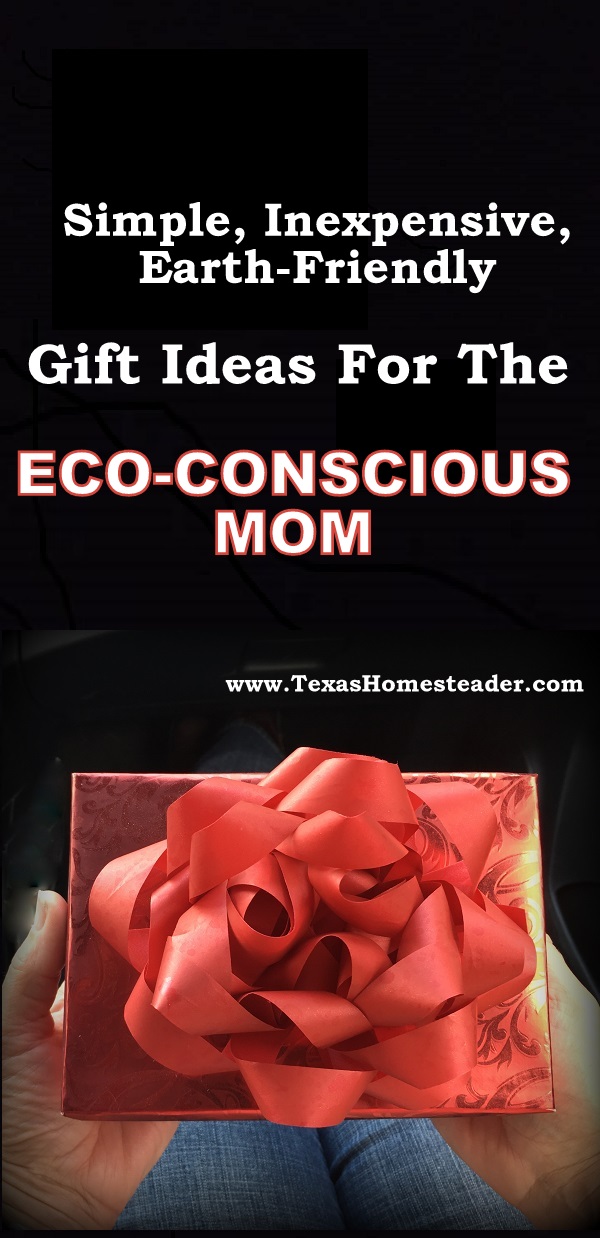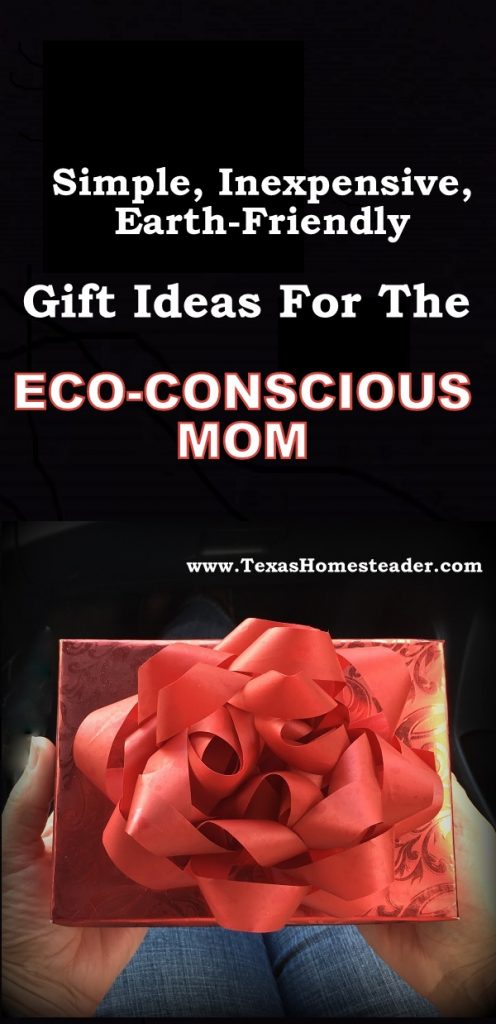 (Note: Some links in this post are for further information from earlier posts I've written. But links preceded with * are affiliate links. If you click them and buy something (almost anything, not just the item noted) I could receive a tiny commission. But the price you pay will NOT change. It's an easy way to support this blog without anything coming out of your pocket. So click often! Thank you!)
Of course we appreciate our moms every day, but on special days we make it all about her! And isn't it wonderful to give her special attention?
Whether she's been there since day one
or came into your life sometime After You Were Born,
moms are special!
Soft Cloth Napkins
Let's face it, a dining experience is just much more luxurious using a cloth napkin instead of a scratchy, cheap, disposable paper napkin.
And cloth napkins are eco friendly too since they last for years. RancherMan & I are still using daily this set of napkins we received as a wedding gift over 20 years ago. And they're still like new!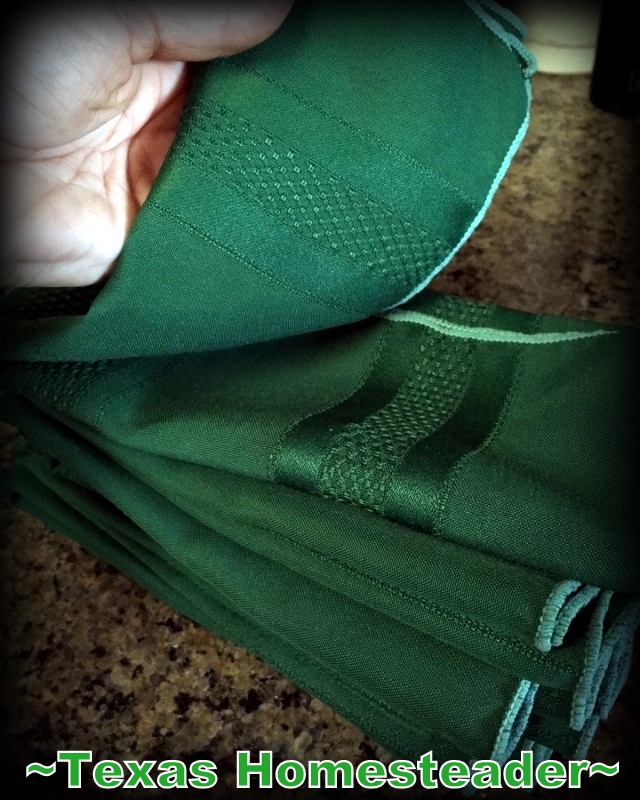 Our napkins go in with our regular laundry so there's no special upkeep at all. I must say this is one of my favorite (and most luxurious) eco moves.
You can of course Make Cute Napkins if you desire, but it's super inexpensive to *buy cloth napkins online too.
Silicone Food 'Huggers'
We have a set of these *Food Huggers that we've used for years. They're made of silicone and they replace lots of plastic wrap for food storage in my kitchen.
I often use these for the remaining half of an onion. I then place it in the fridge and I've always been amazed that there's NO onion smell coming from it. Apparently these food huggers seal it so completely that no aromas can escape.
It's one of my favorite low-waste gadgets in my kitchen!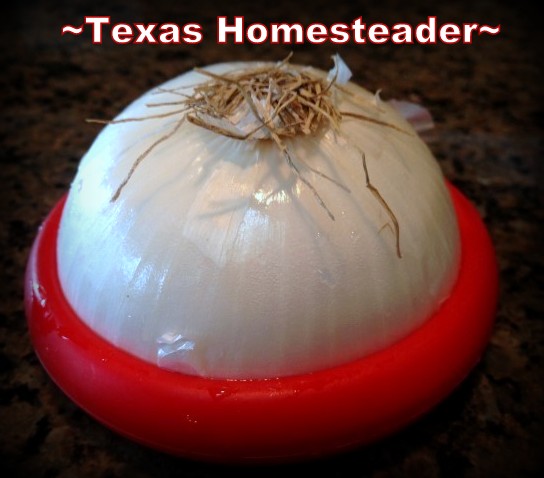 Use half an onion? Or half an apple? Maybe half a lemon? No need to reach for the plastic wrap.
Mom just chooses the size that most closely fits, snaps it on and BOOM!
Gardening Tools
You know mom loves to be in the garden. Whether she's tending to her beautiful flowers or playing in the vegetable garden, a *Gardening Set is a gift she'll love.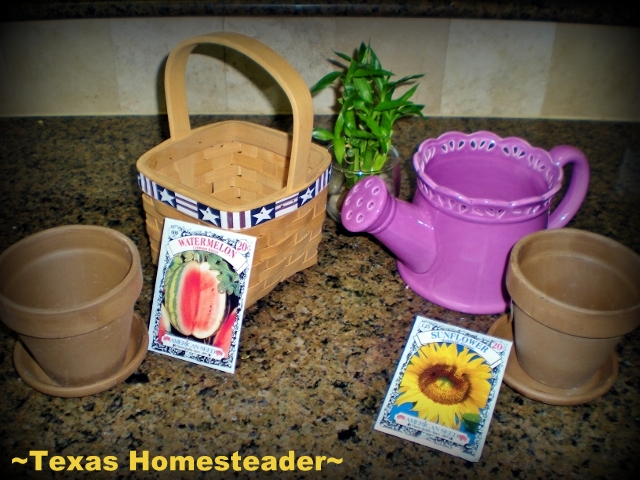 And the possibilities are endless. You can get a combination kit with a set of items or assemble your own.
Gloves, hand tools, maybe a few seeds and even a tool storage tub to take right to the garden to fill with either harvest or plant trimmings. Such an easily customizable gift!
Travel Utensil Kit
Maybe mom is like me and just likes to have her own personal utensils when eating out. Or maybe she's a camping buff and likes to have a compact utensil set of her own.
Either way, *Travel Utensils are nice and an eco-friendly choice. Most of them come with their own pouch too.
You can choose a kit with only the utensils if you like. But many come with other options such as a reusable stainless steel straw, chopsticks or other options too.
If you have enough time, you can even make mom a compact travel Utensil Kit yourself the same as I did.
Even with my novice sewing skills I made ours using a cloth napkin. That altered napkin holds the utensils and doubles as a reusable napkin when RancherMan & I dine out.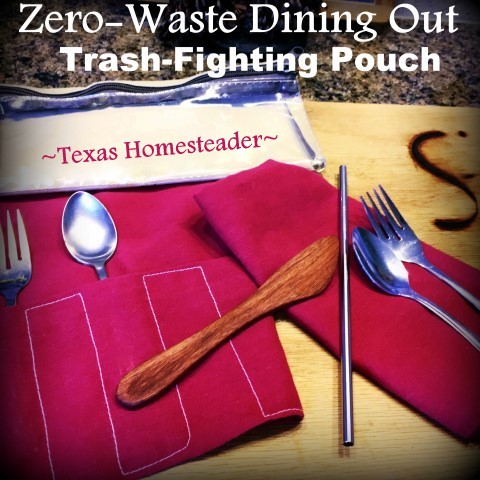 Bird Feeder
Does mom love watching her feathered friends? Yeah, us too!
Why not give her a bird feeder to bring 'em close for her to enjoy? And you can easily choose from many different styles of *Bird Feeders online.
There are different varieties for finches, squirrel-proof feeders or suet feeders. Whatever mom loves the most!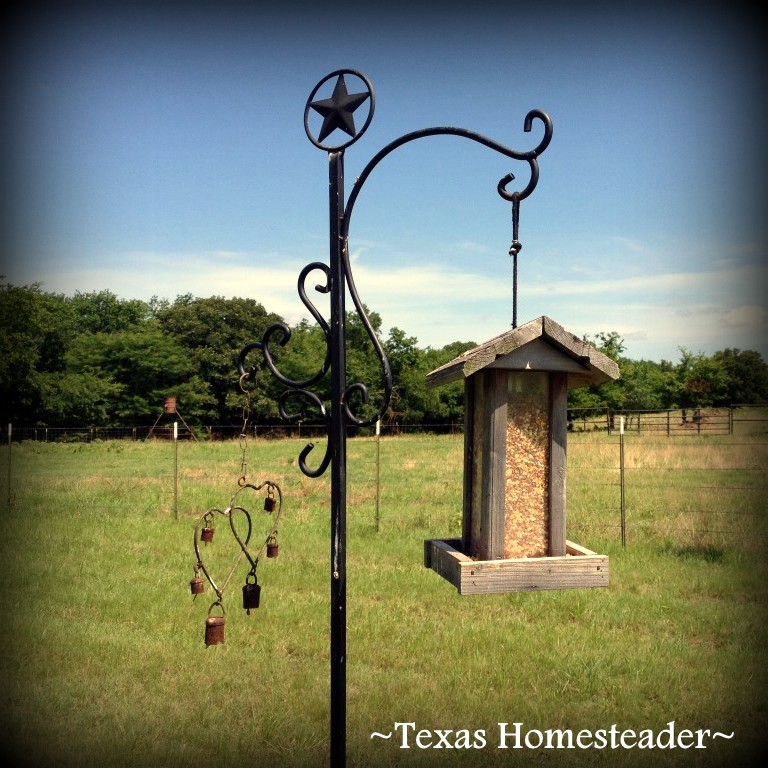 And while you're at it, show mom how how she can refill that feeder from now on for VERY cheap!
RancherMan & I Share our Secret for feeding our feathered friends for a fraction of the price of buying those bags of birdseed in the discount store.
We enjoy colorful cardinals, spunky junkos, sparrows, dove and many more feathered friends visiting our feeders.
Compost Containers
Cute little compost containers for beneath the kitchen sink or even countertop are all the rage right now. Why not get mom an attractive *compost container for her own kitchen? It sure makes composting convenient, and they're kinda cute too!
And if mom's really into composting, give her my all-time favorite composting tool – a *Tumbling Composter!
Of course your compost will eventually do its own thing just laying outside on the ground. But there are many problematic things about using that method: It takes much longer to make usable compost, aromas can escape, and (living out here in the boonies my biggest problem) it could attract uninvited guests.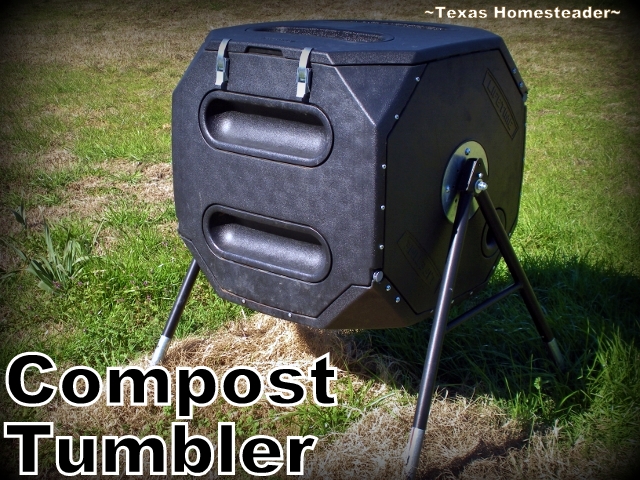 No, I'm not talking uninvited guest as in as your long-lost cousin who's always asking for money. I mean uninvited guests as in mice & other vermin.
No thank you. (on both counts! LOL)
My tumbling composter makes composting easy. Dump in the contents of my kitchen compost bucket, give it a quick twirl and walk away. And it's all contained until I'm ready for it.
~ ~ ~ ~ ~ ~ ~ ~ ~ ~ ~ ~ ~ ~
But if you're just not sure what to buy, Amazon makes it easy to find just the right gift for mom with this grouping: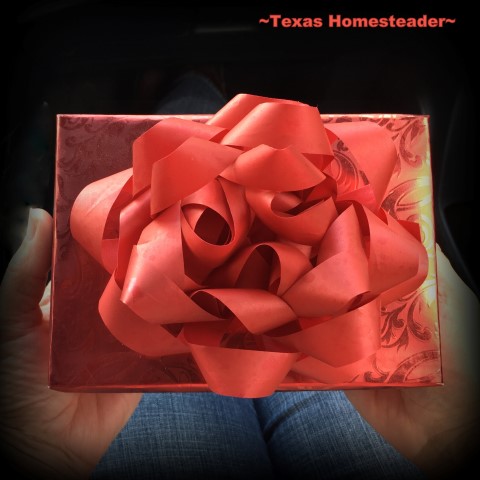 So there are a few ideas to help you spoil mom. Oh, and listed below are more eco-friendly ideas if you're still looking for a little inspiration.
~TxH~
Gift Ideas
Eco-Friendly Gift Ideas: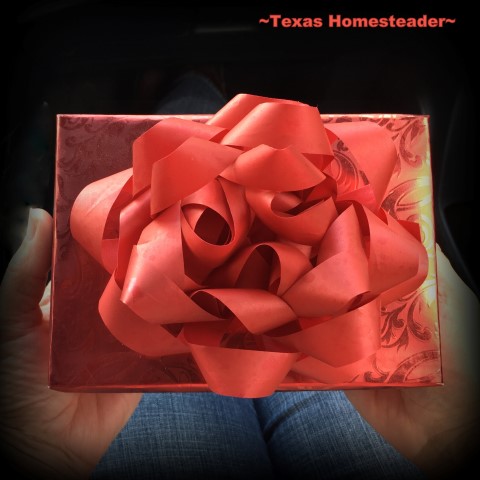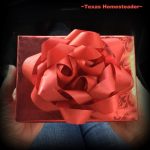 Low-Waste Gift Wrapping & Presentation


C'mon by & sit a spell! Come hang out at our Facebook Page . It's like sitting in a front porch rocker with a glass of cold iced tea. There are lots of good folks sharing! And you can also follow along on Pinterest, Instagram & Twitter
If you'd like to receive an email when a new blog post goes live,
subscribe to our Blog!
~ ~ ~ ~ ~ ~ ~ ~ ~
*Amazon affiliate