by Texas Homesteader ~
We love feeding the wild birds. So we used to buy the large expensive bags of bird seed at the big-box store. Those birds can really go through a lot of feed! But there's an oh-so-much-cheaper way to fill the feeder, y'all. Check out today's Homestead Hack.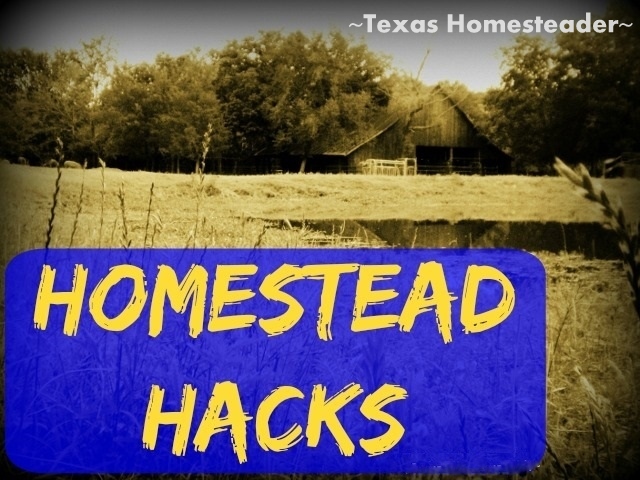 Feeding The Birds Is An Enjoyable Pastime
RancherMan & I have a pretty bird feeder in our yard. It's in full view of the large windows from our living room.
We both get so much enjoyment from watching them flitter around the feeders. So we always make sure our bird feeder is filled.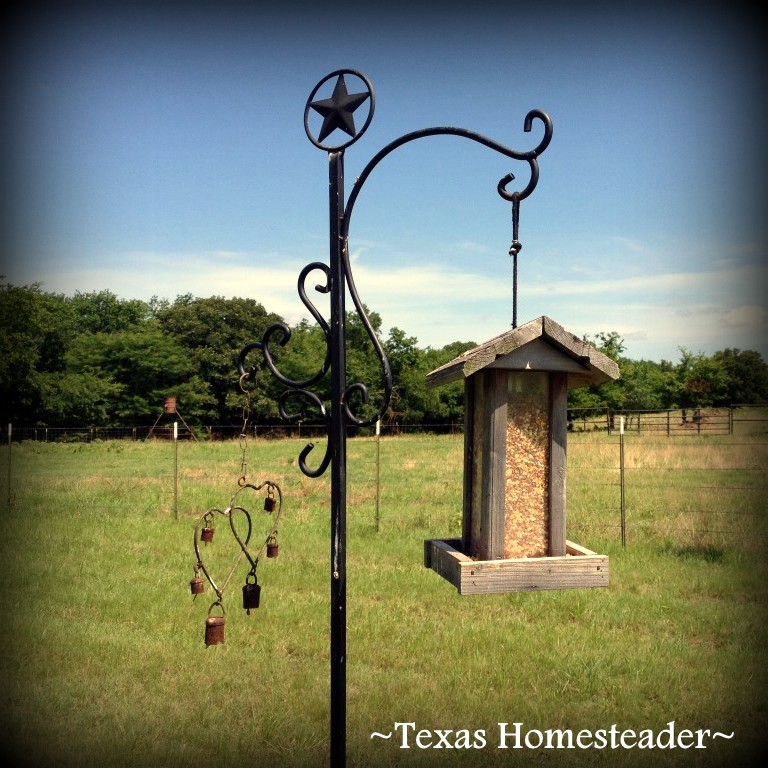 Back in 'the day' when we ran out of bird food we'd simply shop at the big discount store & pick up the largest bag of bird food we could buy, plunk down the expensive dough required and schlep it home time & time again.
But that was then, this is now. And I'm here to tell ya there IS an easier (and oh-so-much CHEAPER) way!
Cheaper Bird Seed Option
We noticed how close the mixture of seeds in the commercial wild bird seed bags looked to our regular ole chicken scratch.
Although not identical in composition, our hen scratch included cracked corn, wheat, whole milo, etc. Much of the same seed also included in wild bird seed bags.
And I grow mammoth sunflowers too. Since RancherMan & I don't enjoy eating sunflower seeds I often dry them and mix them into the feed as well.
So these days instead of buying that expensive commercial wild bird seed we're opting for that cheap bag of chicken scratch instead.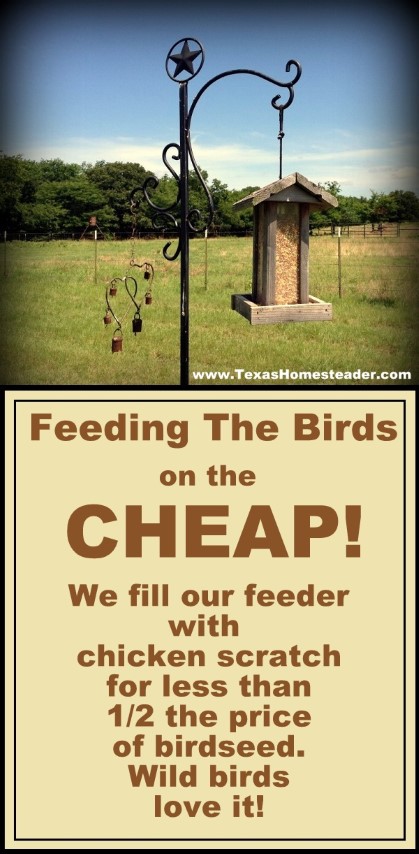 And the cost comparison? At the time of this writing it was a whopping $8.69 for 20 lb bag of bird seed.
But the chicken scratch was only $9.60 for a whopping 50-lb bag at our local feed store. Now that's quite a savings, y'all!
Do The Wild Birds Really Like It?
But you know, saving money doesn't help at all if the birds turn their 'beaks' up to it – so to speak. HA!
So we filled our bird feeder with some chicken scratch to give 'er a test run. We hung it on the shepherd's hook and waited.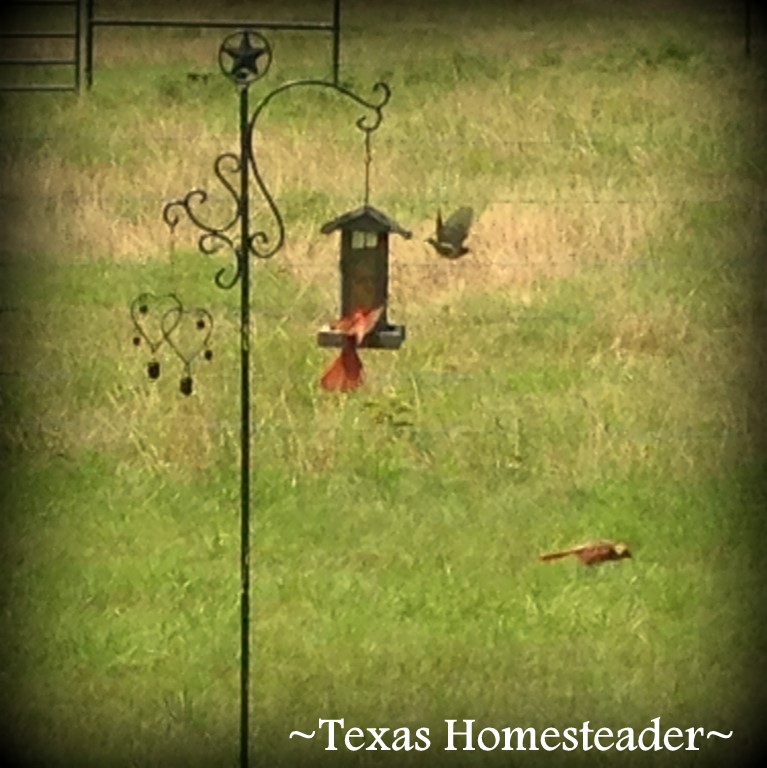 The verdict? Will the birds eat it? YES!!
Many Varieties Of Wild Birds
Our feeder is always heavily visited by many different varieties of birds at all times of the day. Birds including bright cardinals, spunky sparrows, dove, junkos and many more. They all absolutely love it.
And at less than 1/2 price we can keep them supplied all year long!
This is one of my favorite and most enjoyable Homestead Hacks ever. Give it a try, your birds (and your WALLET) will love you for it!
~TxH~
Other Frugal Tips
…and many MORE!


C'mon by & sit a spell! Come hang out at our Facebook Page. It's like sitting in a front porch rocker with a glass of cold iced tea. Lots of good folks sharing! You can also follow along on Pinterest, Twitter or Instagram.
If you'd like to receive an email each time a new blog post goes live it's EASY to
subscribe to our blog
Save
Save
Save