by Texas Homesteader ~
Gift Cards, we all love 'em! RancherMan & I receive gift cards as gifts sometimes. Many of our family & friends say since we don't like lots of 'stuff', a restaurant gift card is a good option. We agree!
Maybe you've received a gift card recently and are anxious to put it to good use. But how often do you use the entire value of a gift card on the first time? Not often, right?
As you thumb through your gift cards it's hard to tell how much you still have available to you.
But no more! RancherMan's discovered an easy way to keep track. Check out today's Homestead Hack.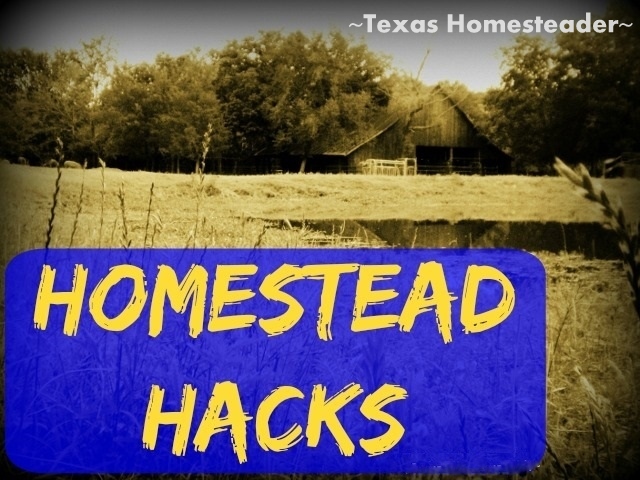 Using Gift Cards
Going to a restaurant for a meal is a treat for us since we don't get to do it often. Our credit card rewards allows us to cash it in on value-added gift cards. So we DO!
It's an easy way we can treat ourselves without anything coming out of our pocket. We have a collection of gift cards. Some are for restaurants, some are for home improvement stores, etc.
We keep them all in a small leather pouch in our glove box. That way when we're out & about we can stop for a quick meal without it coming out of our budget. We just pay for the meal with our gift card.
Or sometimes when we're out running errands we'll stop at a home improvement store to pick up a part for one of the repairs RancherMan's always doing around the Homestead. More times than not, those purchases are also paid with a gift card.
Recently we received a gift card as part of a price-match guarantee when we purchased our new refrigerator. This card could be used anywhere MasterCard is accepted.
But we didn't use it all at one time. Once we pulled it out to purchase a plumbing part to fix our sink, another time for a chicken waterer part, etc.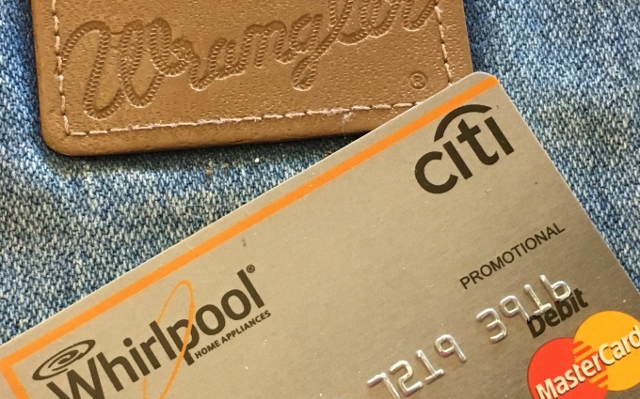 So RancherMan came up with this easy way to keep tabs on the balance of this card as well as the other cards in our glove box.
Documenting Gift Card Balances
When we use the gift card he'll bring it back into the house when we get home along with our purchases.
If the receipt doesn't indicate the balance on the card he simply logs on to the website shown on the back of the card to check the balance. That will tell him how much value still remains to be used on the card. And we want to use every penny owed to us, y'all!
So he'll use some white-out tape to place a writing surface somewhere on the card. He'll write the balance there where it's easy to see.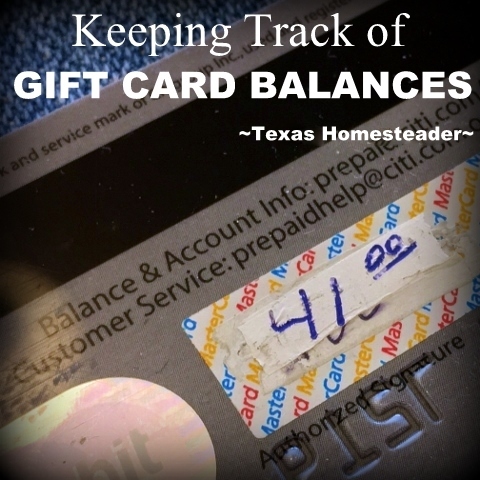 When we use this card again he'll repeat the process, covering the previous balance with more white-out tape. Then he'll write the current balance on that clean white strip.
So no more guessing if there's anything left on this card. This is a super-easy way we can stay on top of those values and make sure they all get used!
~TxH~
Other Frugal Tips
…and many MORE!


C'mon by & sit a spell! Come hang out at our Facebook Page. It's like sitting in a front porch rocker with a glass of cold iced tea. Lots of good folks sharing! You can also follow along on Pinterest, Twitter or Instagram.
If you'd like to receive an email each time a new blog post goes live it's EASY to
subscribe to our blog
Save